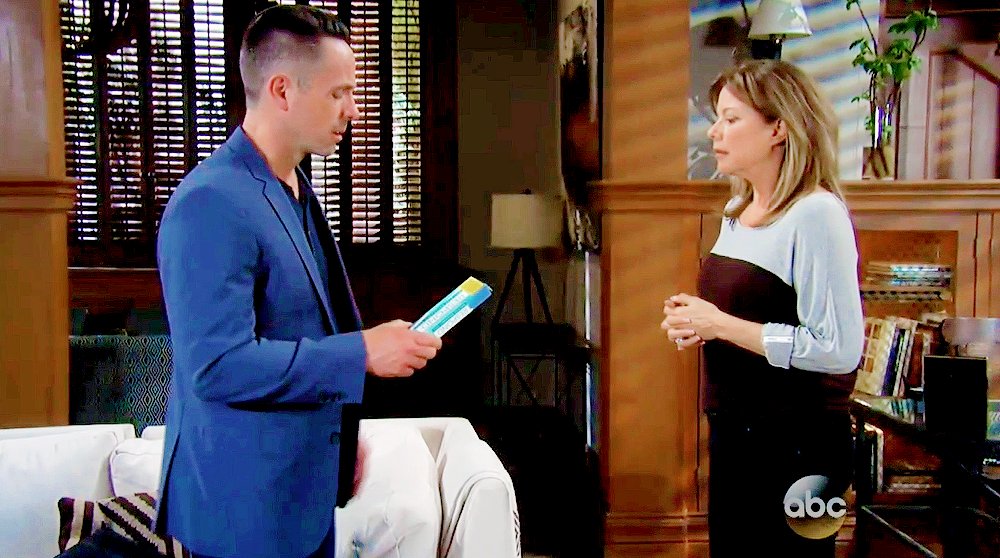 Says right here: Just Pee and See!
I did manage to watch in real time most of the week. Some days were good-- others well, you know me, I should have napped.
I've been eating SO much this week due to my SIL here and the Jazz Fest I need to have one thin mint this morning. Sorry.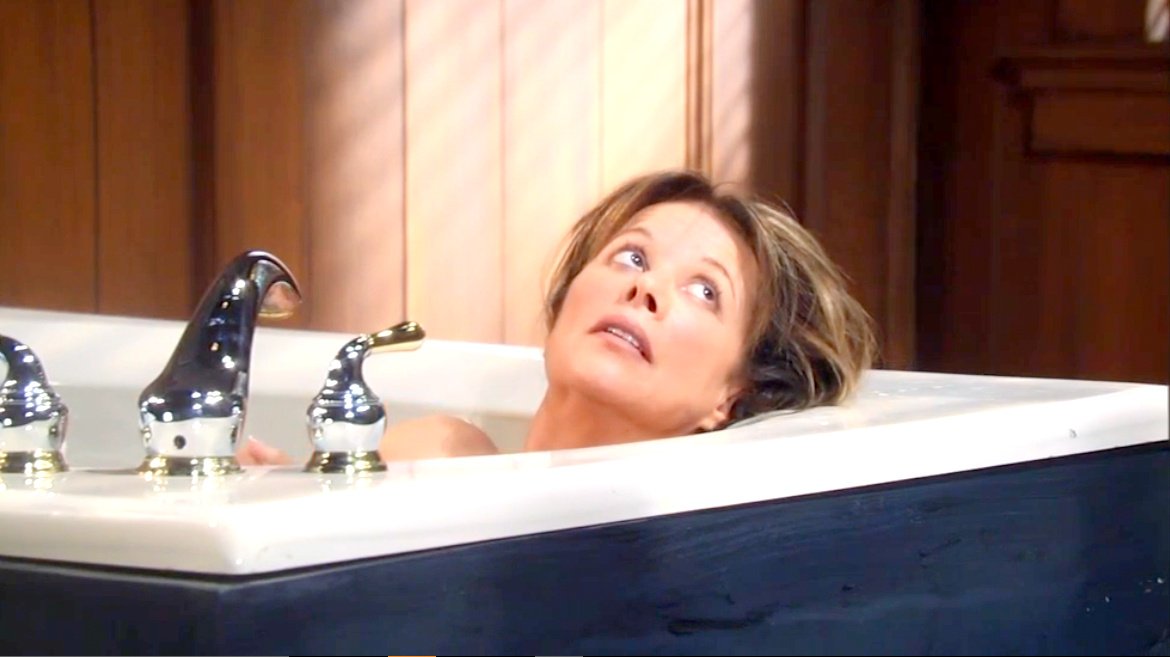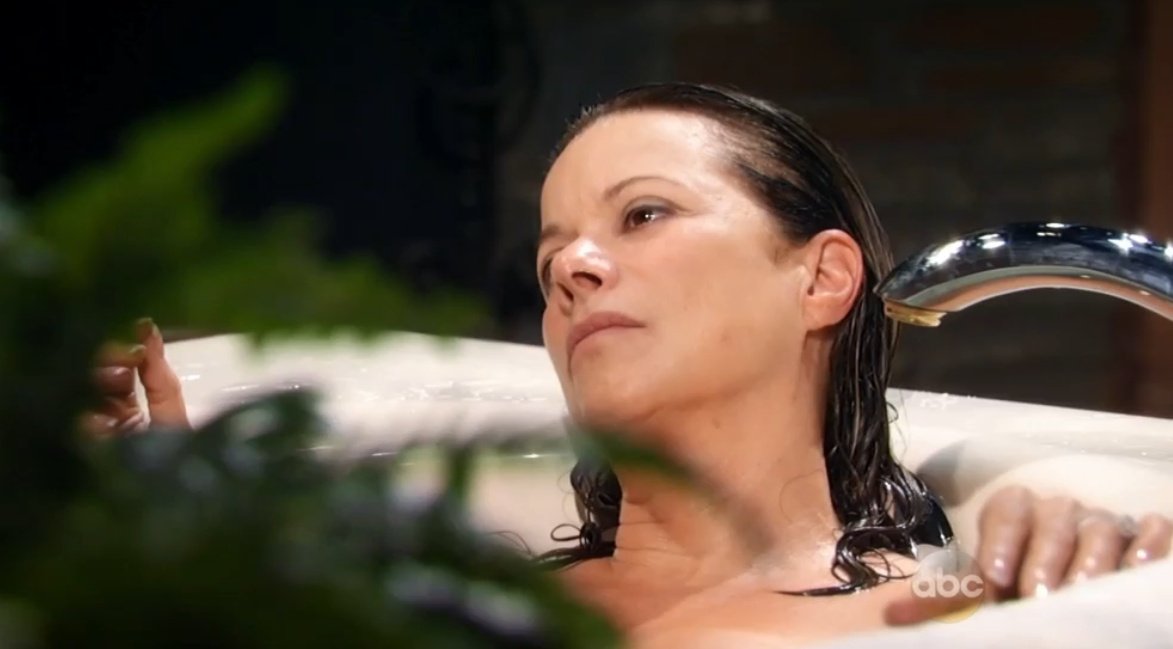 I'm going to begin with Julexis because that at least, has kept my attention. Pretty good twisty-turny, no? Yes. However-- the writing? WEIRD. The editing? Strange. (just watch Alexis' hair) It could have been SO SO perfect. The set up, the Sting, the entire bit but-- something was so 'off'. I kept listening to Julian's dialog with my mouth open.
Every time.
I actually went back a bit because it just made no sense. Is he bad? Is he a psycho? Is he..having a stroke? I don't know! One minute he's professing his love..the next talking to dead Carlos and going to strangle Alexis. Which, again could work but the clunky words coming out of his mouth were just not doing it.
Nancy Lee Grahn is selling this like it's her last breath. It's perfection. She had me snowed so much, I honestly couldn't tell if Alexis was pregnant or not. I kept wavering back, forth.. Then Sonny and Anna had their little cheeky scene and I went "Ah" COOL! And Anna was IN ON IT!! They even figured out that Jules might ask for evidence so they got that ol' PG test to come out positive!!
Now, may I make a small, humble observation?
WHY WAS SONNY IN ON THIS and not say...um..DIANE? Because, you know, GH and-SONNY. LOL. :throws up hands: Literally a week or so after he told her to 'watch her back'-- he's all white knighting it.
THE REST OF THE STORIES: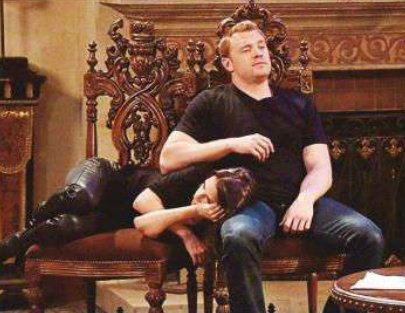 Britain Caper: *sigh* WOW. Just wow. Nope. I really have nothing on this. I can't get into it. I don't know what a "weeping niayd " is (can't even spell it). I guess the Nikolas-Ava thing is ok. Meaning, oh! Different characters thrown together, could be fun. Of course weird that Tyler is gone. Next up is Cassadine Island. So? Who knows... if Hells pops up I might be interested again.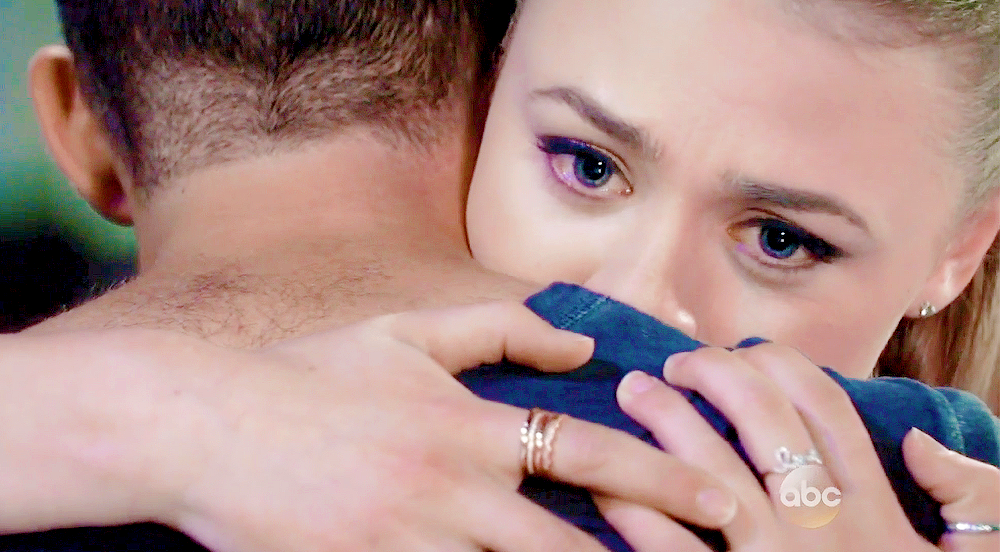 Killion. So much potential. So much-- MORGAN? Huh? Damn it! Go away!! LOL. He's already acting like a hyper-maniac with Kiki. And he shaved his head (not ever a good sign).
Carly even had to get her mouth all up in there, ragging on Kiki about Dillon. Carly-who SLEPT WITH HER MOTHER'S HUSBAND. Um, Shut it.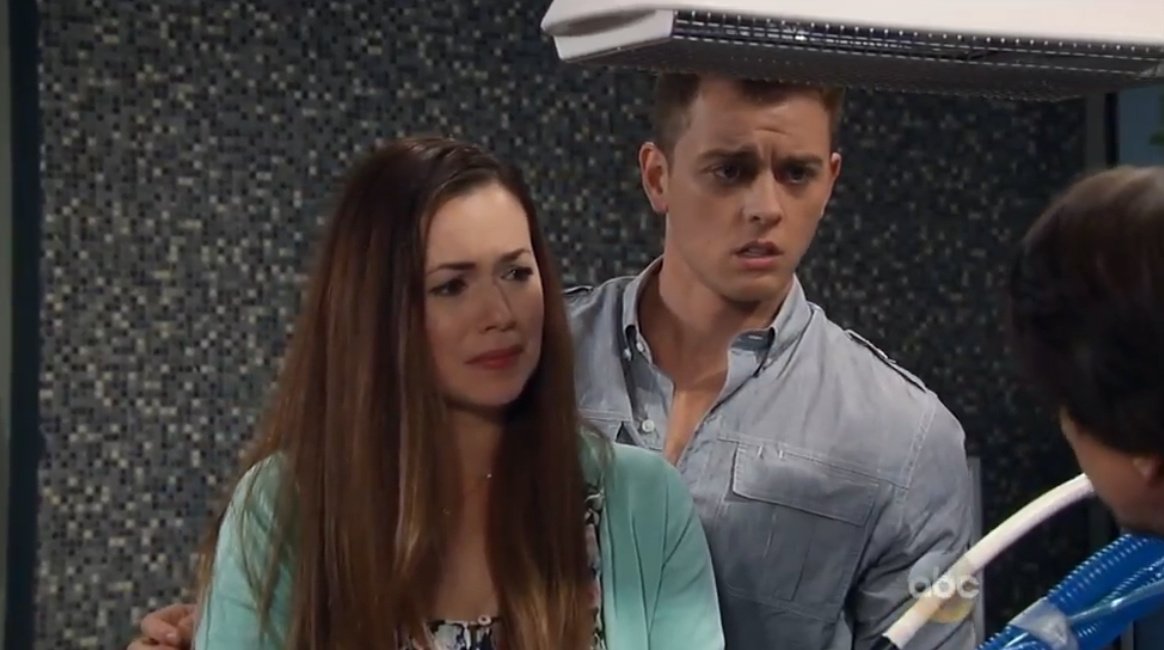 Sabrina worries about her baby again-- this time he has botulism from yogurt. I think this scene was to cement them as a couple a bit, get Valerie a job and have Hammy Fin be in jail when Dr. Mayes goes down. Yes, that't the latest hospital twist. Dr Crabby pants it down! Our prime-o suspect is laying on the floor. Hmmmm, mysterious. I want Tracy to be the murderer, still having some worms left over.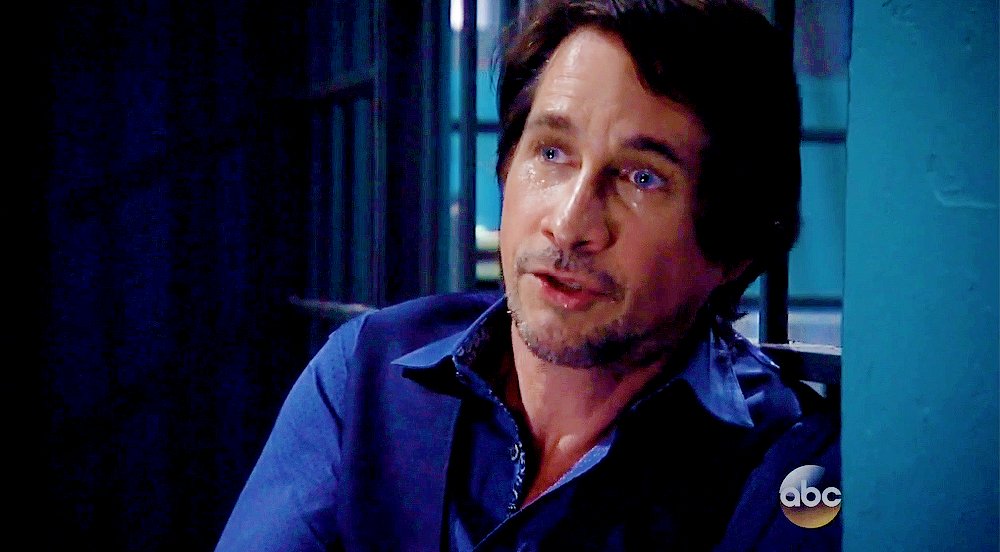 Hammy Finn. Obviously gots to have his drugs. Hayden is all up in his mess now, which given the fact that her story was all Nikolas and then her mother is a bit--strange. Why did I want Tracy to be the one doing the undercover sneaking around?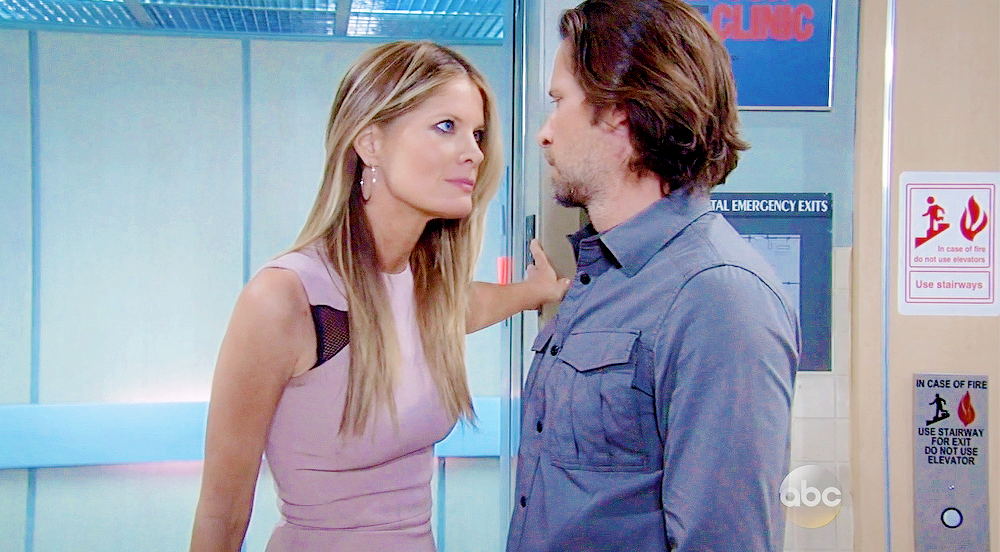 Nina grows up. Gives it to Franco at GH after hearing him with Liz. She realizes he likes saving women and she needs no saving. Franco then goes to talk to Heather about Liz--like she's such a great judge of women considering she tried to kill Carly 3x. So random. Maybe that's what happens when characters are so isolated they have to talk to their mama's in maximum lock up to figure things out.
TJ and his Daddy. A full 10 days after TJ heard the news about his father he was finally on. Did you feel that momentum? Yeah, didn't think so. He talks to his Mama and gets all angry. Says "I'm a man" about 8 times. She cries. Curtis tries to talk to him. That's about it.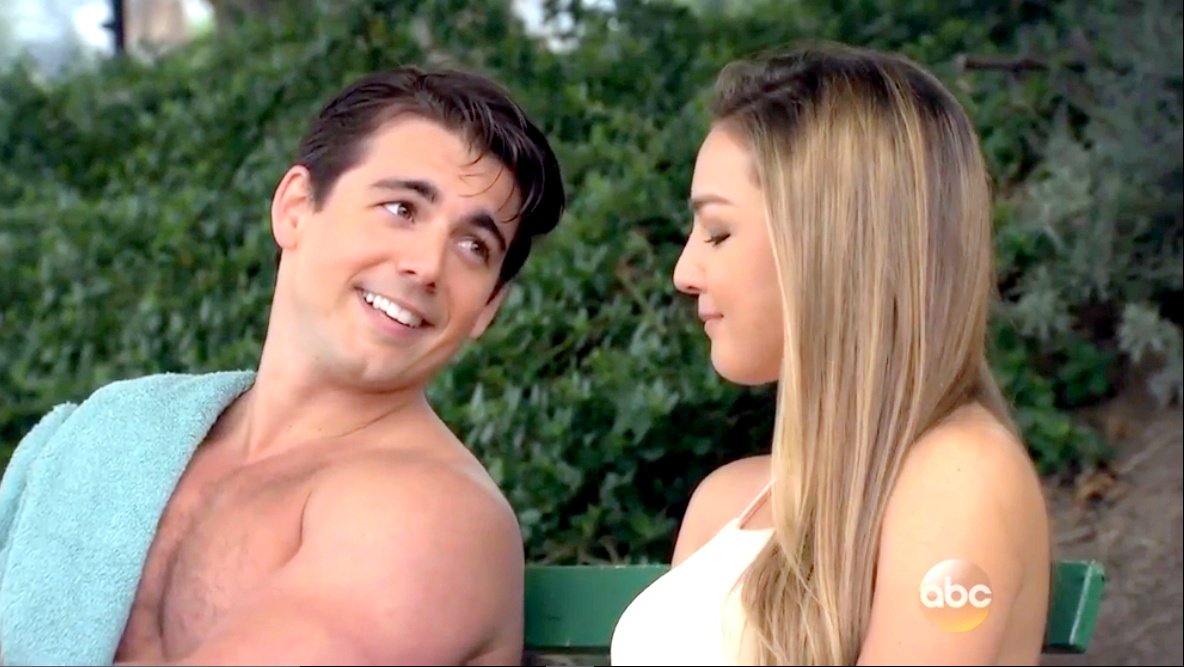 Shirtless Aaron talking about his Food Truck. Krissy thinking about Parker. If this would be on more, I might get into it. So, don't drop the ball.
Laura's Mystery: We not nothin'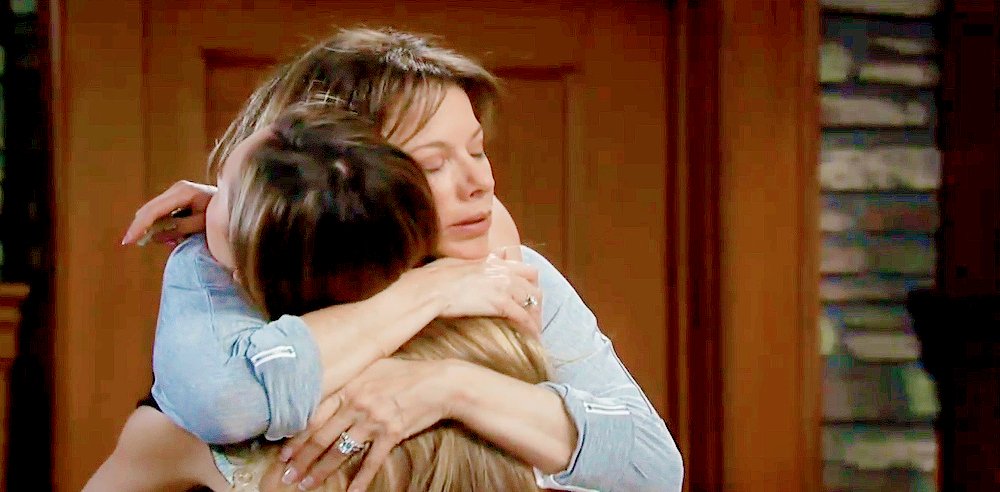 SCENES OF THE WEEK

: ALL of them with NLG.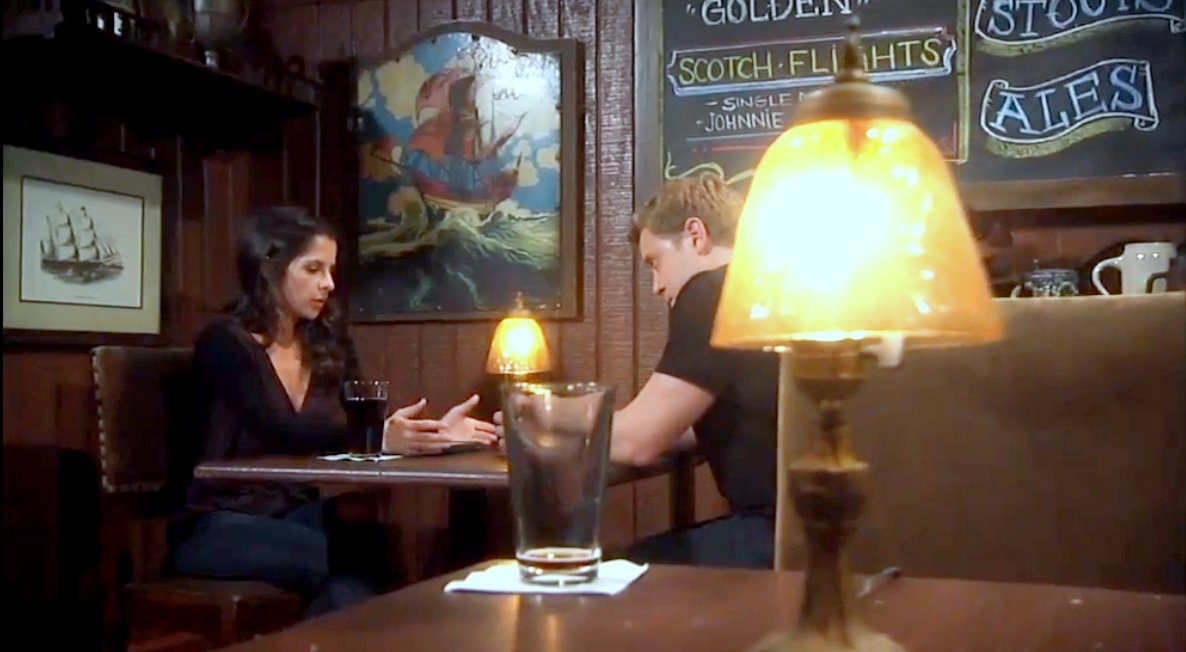 PROP OF THE WEEK:

Loved the British SCOTCH-infused chalk board!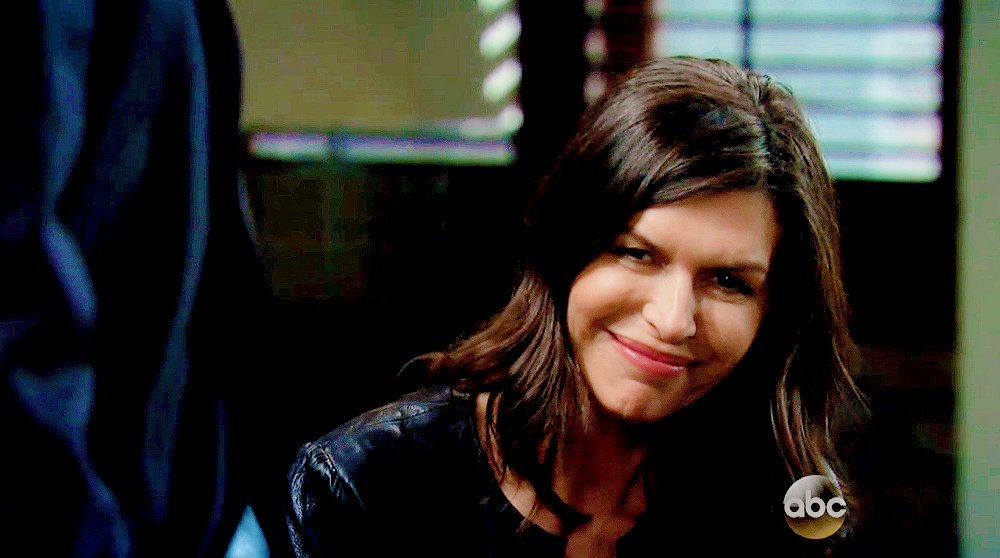 FACE OF THE WEEK:

Anna finding out Julian fell for the STING..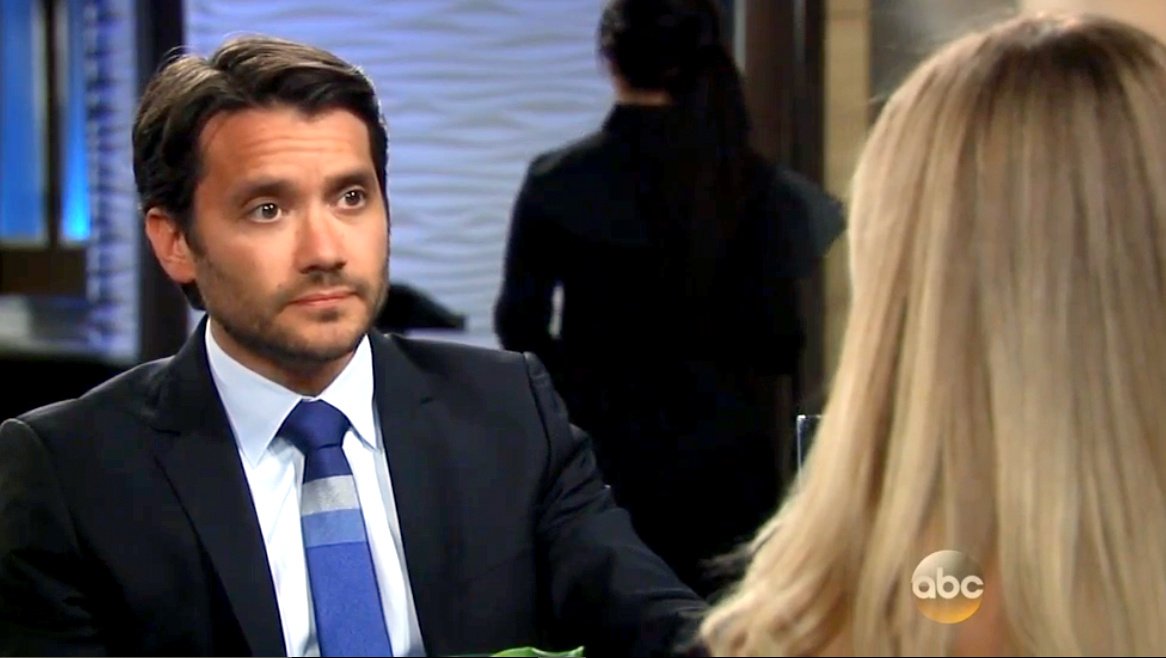 ALL CLEANED UP:

Look at our Dante...awwww.

I was surprised I watched all "live" this week. I would like to just make the observation that I would be enjoying this all so much more if the stories were more tight and family-centric. Wouldn't it have been more meaningful if Alexis' angst included her entire family? Sam's off doing a dingle-do 'adventure" and Molly is?? Kritina showed up for a hot minute. I also gather Alexis knows nothing about Nikolas being 'dead'. :Rollseyes: That is what too many characters get you! Speaking of---hey--did Hayden's mother leave? What the hell was her point anyway?

My sister in law is still here this week, so again, who knows what I'll watch! I know I'm gone Mon-Tuesday. Happy America!
photos thanks to @Fyeahgh and @Daytime_Spoilers on twitter.