Jules is bugging Nina... "I want you to clear my name" he says. WTF. Um, how would that go? Oh he wants a profile and a cover to 'air' his 'side of the story'. Nina tells him to take a hike.
Sonny is talking to Jason about all the revenge he wants to take. Yada Yada.
Kiki isn't working..just standing around the Metro. Morgan comes in, then has to go do a paper for school. Oh, look, Dillon walks in!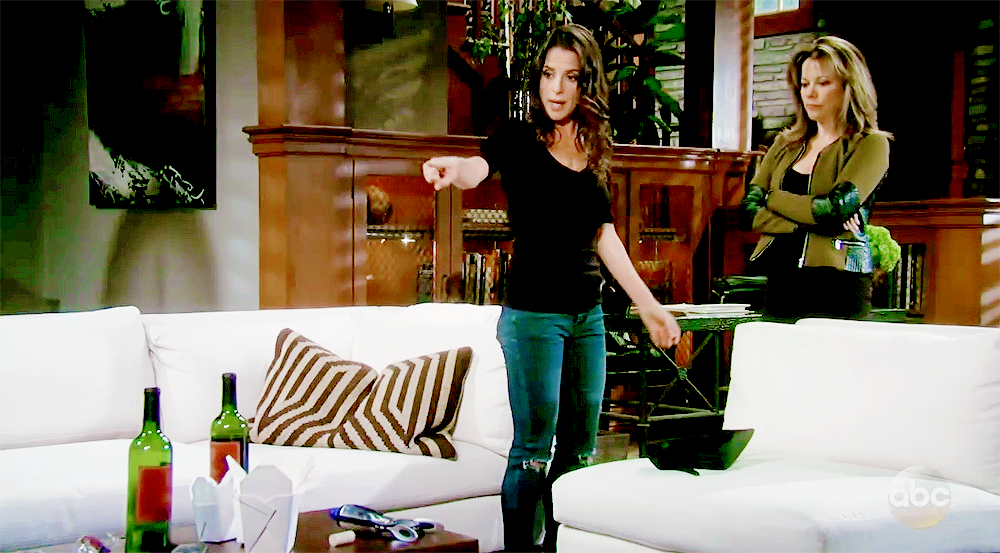 Alexis is hung over--she drank 2 bottles of wine and Sam says she's started another. She's in the same clothes as yesterday. Why wouldn't Molly or Krissy or Sam stayed with her over night? Especially with Jules FREE?
Alexis can't get hired by anyone as a consultant (I guess you can do that even if your license is revoked).
Stupid Nellie (I hate her more than Val) is making a memorial page for Sabrina. She's all up in the Q house like she owns it.
She's talking to Sonny at the end.
Paul is trying to tell Tracy he killed Sabrina and she's not letting him. So he never does. Of Course not. Later he calls Susan and says "Everything will be ok". Meaning it's why he's killing off people.