Tracy's trying to talk Paul out of keeping her hostage. Not doing a good job. OK, HERE GOES THE STORY OF PAUL!
Off camera, Susan was supposedly in Port Charles (and no one saw her I guess). Some pharmacist helped her get on drugs. Then Sloane raped her Then she went to the ER at GH-- and Dr. Maze (remember him??) messed up the rape kit!! THEN!! What? Oh the other lady we don't know he killed was a witness but she wouldn't testify. MONICA wrote a letter to Susan saying GH couldn't help because the rape kit was tampered with.
YEP. That's it!!
How did he get all those people to GH? He poisoned them so they'd have to go to the ER and then he could kill them and get the hospital closed.
Why did he try to kill Bobbie? No idea.
Why did all this happen off camera? This is GH!!
this is text message killer bad. Holy shit. REALLY bad. Someone reminded me that story was at least written during the writer's strike!!
Oh, Jordan and Anna figure out the entire thing just standing in Paul's room. Seriously. EVERYTHING.
Oh, he's not gonna kill Tracy, she's in the spoilers for next week.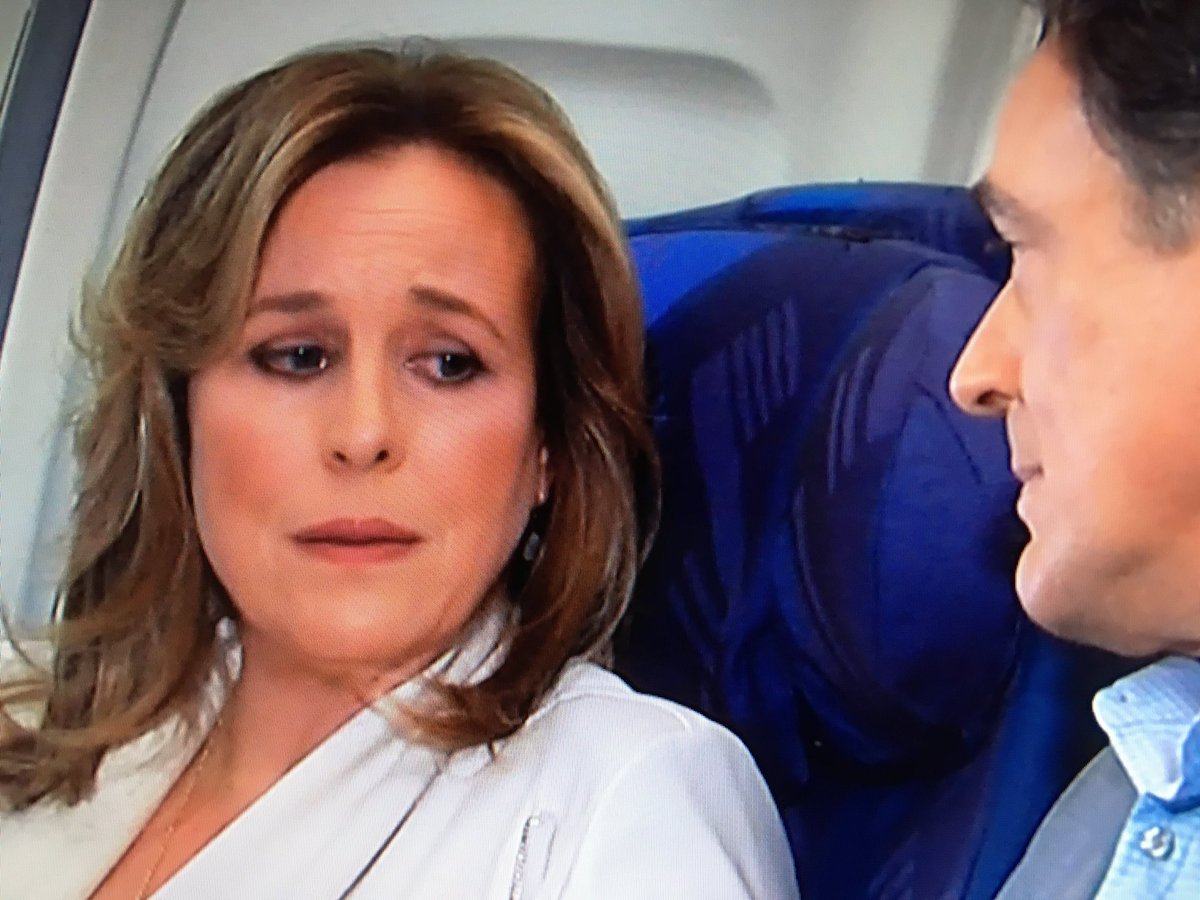 Laura and Kevin are on a plane. He got on just to talk to her. Laura is mad at Kevin for writing a book. Which I HAD NO IDEA even happened. That's how long they've been away. He was writing about social media. Then he apologizes for writing the other thing about Her and Helena's cure. I guess she forgave him.
Nathan is the Daddy. No one cares. And......something about Valentin. That's her 'Danger-man". Shocker.
JaSam eating Spaghetti. That spaghetti was the best part of the show.