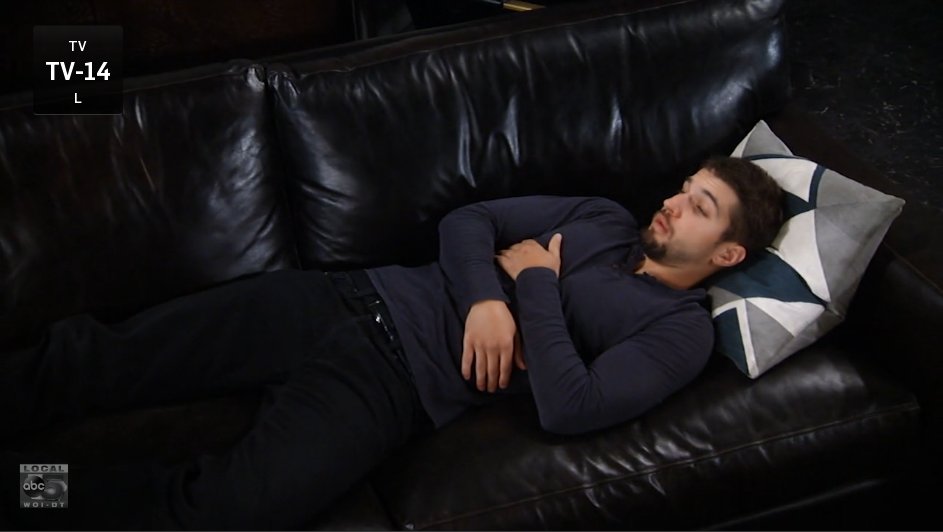 I could be a firefighter...or a pop star..or or OH! I know... maybe a Choo-Choo Train Driver!




Mania... Lost Embryos.. a wedding...Coffee--lots and lots of coffee and those snazzy shoes in the photo. This week's GH didn't match last week's for entertainment, that's for sure. Even with Robert on I felt like things were just plain tossed up in the air and snipped on the editing room floor.




I'm having company from Australia all week--so who knows when I'll be able to get on. They are hubby's cousins. We are even going to let them get used to driving before they go to Boston (we did warn against that but ..??) I guess we'll fire up the barbie and get something on to grill!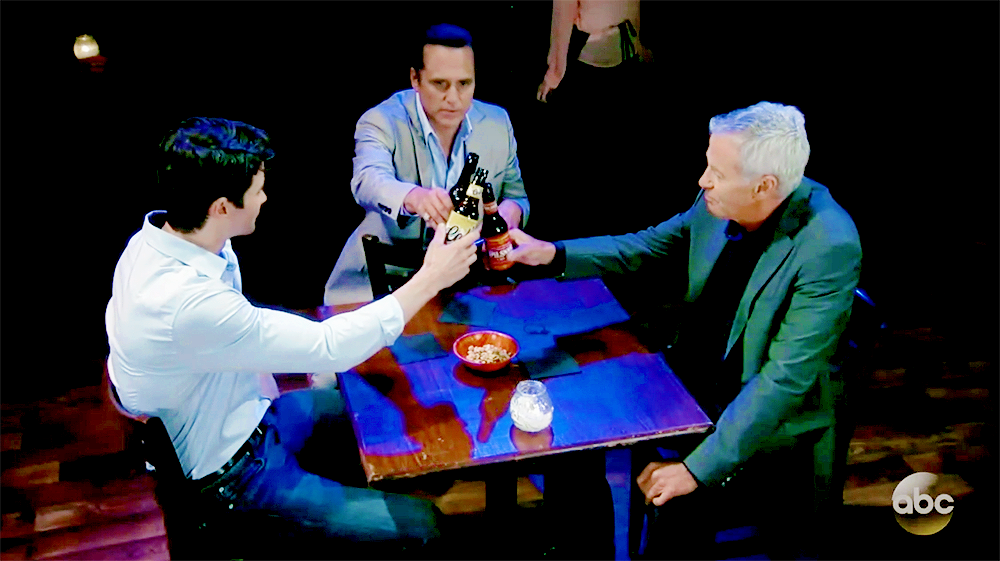 Let's get this over with, shall we? THIS RIGHT HERE belongs in the Wubs Hall of "I can't deal with this crap" Fame. COME ON. Having Robert basically fall all over Sonny because he 'helped Anna' made my stomach flop. Robert hates Sonny-- he and Mac were right up there with Taggart in that regard. Welp. Now, everyone is all pals and toasting Justice for Duke. Bleck.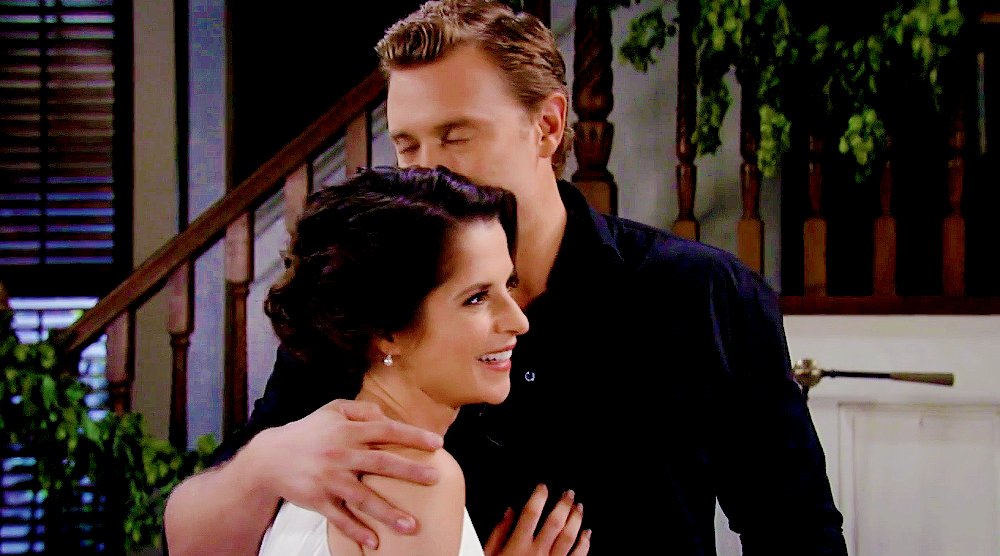 JaSam Wedding: I know JaSammers loved it but I found it all a bit dull. Yes, there was family there but glaring omissions as well. Josslyn? Morgan? Brucas? They didn't even mention her half brother...but hey. You know, GH. The kids were cute about the cake. It was strange how the Davis girls just disappeared when JaSam announced to Sonny and Carly about the baby. They had already gone (with Michael) and no one said a word. POOF! Great editing. NOT.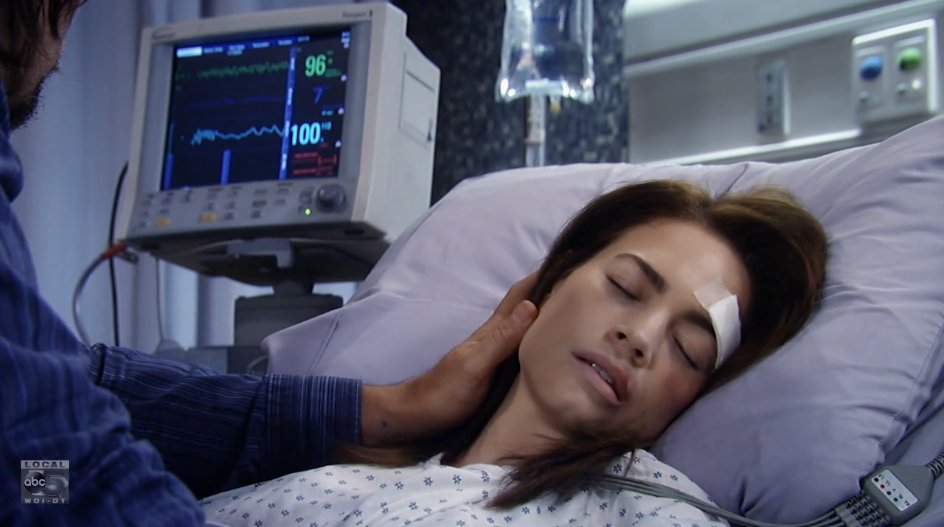 Explosion of the Spleen: CODE BLUE! Spleen Explosion hits Elizabeth!! Not that anyone but us noticed she was in horrific pain all week. NOPE. Oh, and...no one told Jake she was even hurt. Franco tried to get Jason who ignored his calls. When Jason DID find out--he was mad no one told him. Grrrrrr. The fact that Liz passed out and needed surgery pissed off the JaSam fans to no end. The first honeymoon was marred by Franco's evil plan and now this!! Geesh Louise!!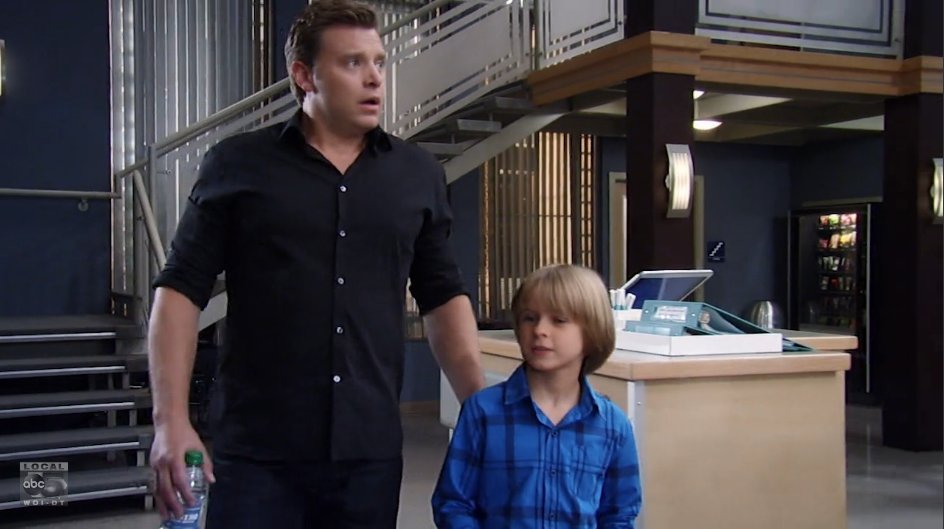 Jake and Jason. I suppose I should be grateful he talked with the kid--but so glaring that it was just him. Not too long ago he was going to be a Dad to 'all of Liz' boys'. I don't know, just makes me mad that they are never around. It was a cute scene though-- so I'll shut up.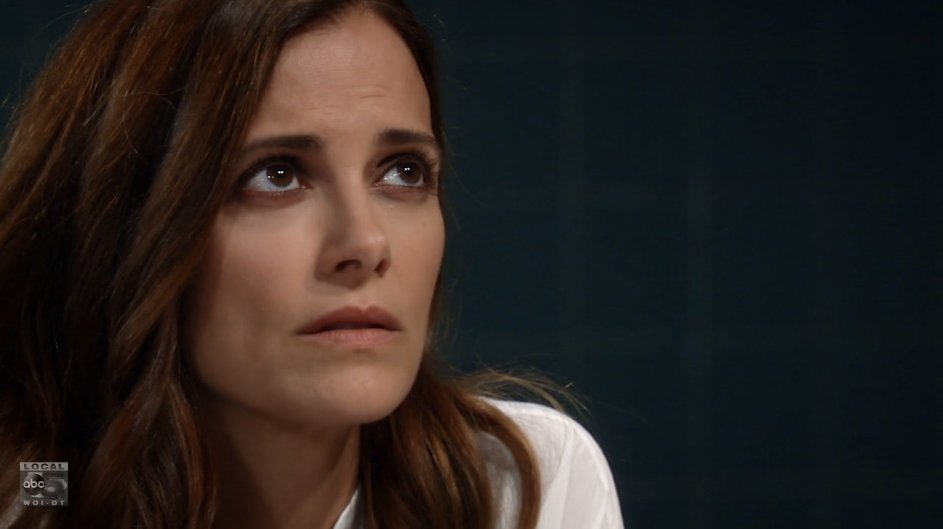 Franco has to tell Hayden she and Liz share the same blood type. He doesn't tell her why however, because their convo is soapy-interrupted 8 times by other characters. Curtis and Finn worked to get her off the hook by exposing the real killer's SHOES!! Yes---Paul's shoes! Paul freaks when he sees the photo but in the end realizes he can't keep her in jail. Oh, by the way, Hayden is going to make Franco do something for her before she'll give blood. You think find the diamonds?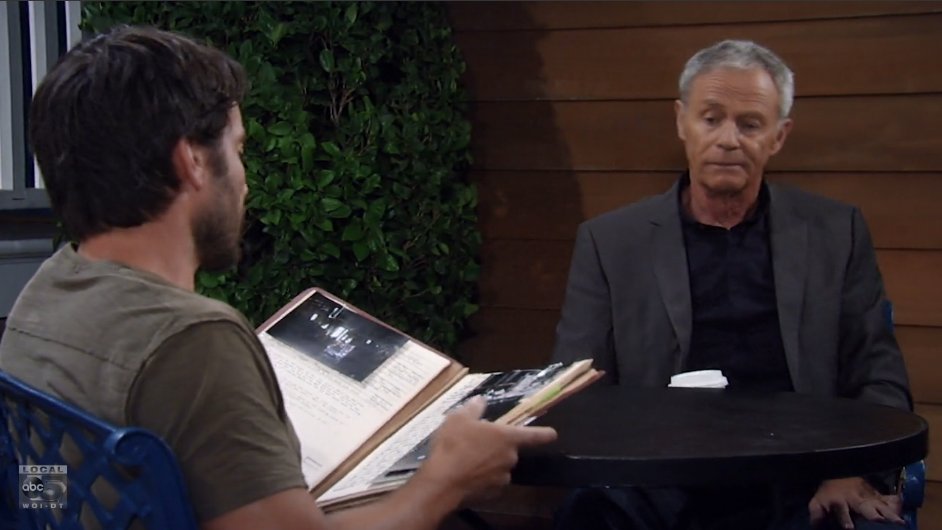 The NeverEnding EGG Story: OMG..enough already. We've had to endure this egg business for how many years? Then the whole Rocco thing, and Maxie with the thought to be embryo but really had Georgie? *sigh* Ok, whatever. Let's try for another baby. Who, by the way, I'm sure will be Jake's age, named Athena and hosted by none other than character we don't need #33, Daphne.
How about showing Olivia and Leo? Or even Rocco for that matter? He got more airtime when he was the drawer baby in the loft!
Morgan's Medication Mess: Oh Morgan. He got the wrong hats, had a fit and then went home to mope. Wonder if he got any wedding cake? Anyway, he talks to Nellie (who's now Carly's assistant) and gets the idea he wants to go back to college for business. It's a typical Morgan mania. Sonny thinks Ava's up to no good, which she is. I don't have a screen cap of Morgan freaking out but he was high on life baby. HIGH on LIFE!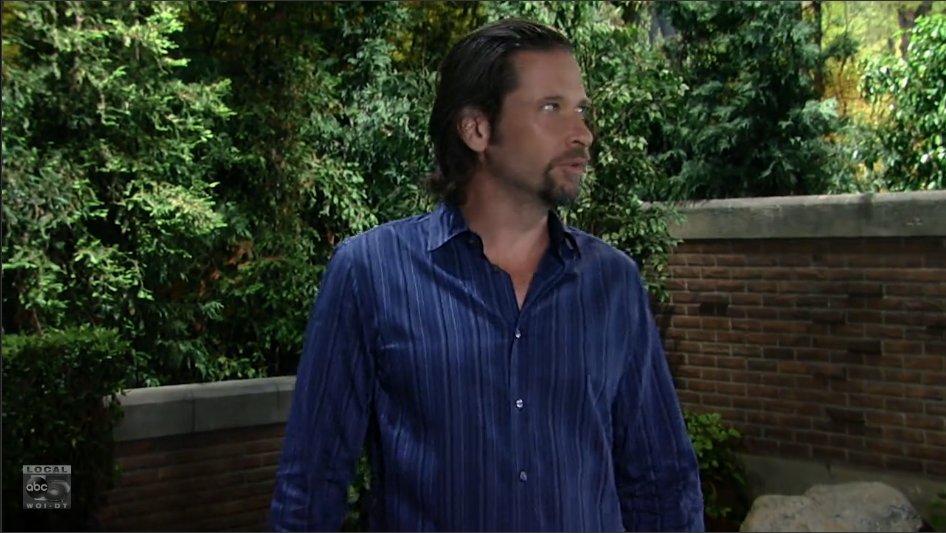 GLARING MISTAKE OF THE WEEK:

Franco walks into the park at the beginning of the show and then at the end, turns up to Elizabeth's room with an 'epiphany' to tell her the truth. How did he come to this conclusion? Why, in a little deleted scene with Nina. It was very confusing to watch.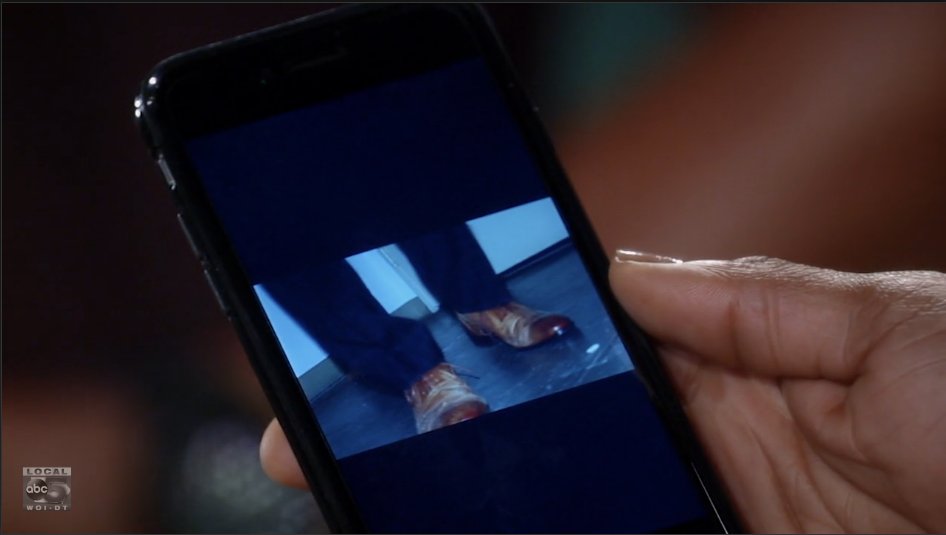 PROP OF THE WEEK/WARDROBE:

Paul's circa 1940's wing tip shoes!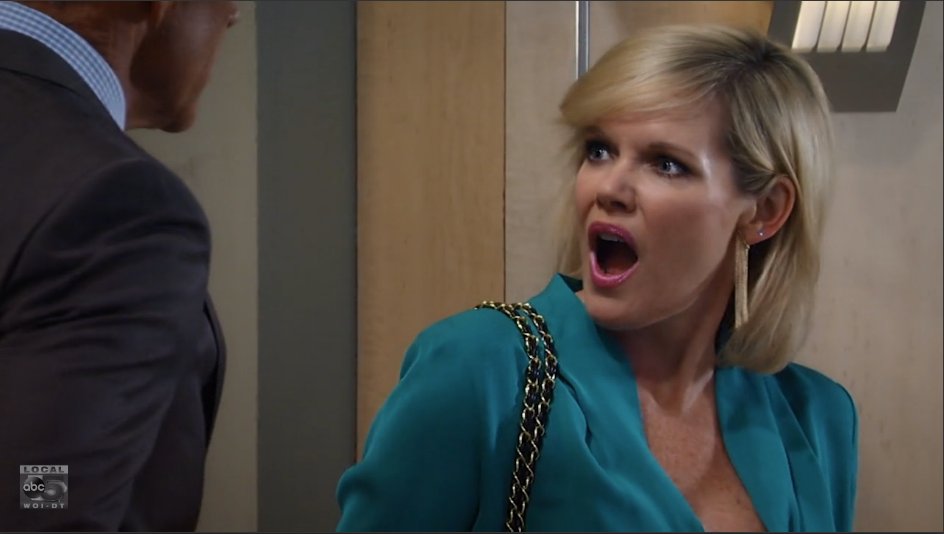 FACE OF THE WEEK:

Paul told Ava to keep her 'big mouth shut" LOL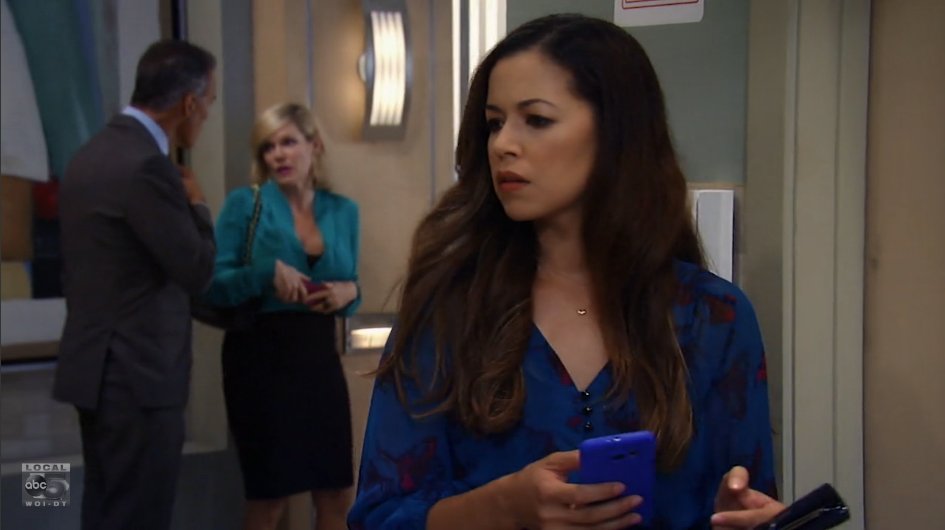 FACE OF DOOM OF THE WEEK:

OH, Sabrina....wrong place, wrong time. You get your job back and...... um...serial killer.
I know I've left some things out. BUT--sorry, it was my first week back to work and it was spotty watching. I also didn't get the same vibe as the week before. I'm looking forward to the Hayden/Liz thing because I love Michael Easton and Roger riffing off each other. Do I want a Jeff Webber recast? Ugh... I mean I GET IT. but damn SO MANY people! I take it Kevin's out while Genie is off? Lucy's disappeared again. Brucas is gone, Bobbie's watching Avery so she's never going to be on!
Like I said I have guests coming from down under :) so I probably can't be on much. We'll see. I also have a full week of work. I can't take off because it's the start of the year.
Keep it clean!
Have a good one.
I do have to acknowledge 9/11. We've visited all the memorials and Shanksville PA is by far the most moving. Such heroes. The Twin Tower museum/memorial is also amazing--and huge. I flew to France 12 days after and the towers were still smoldering. Never Forget.