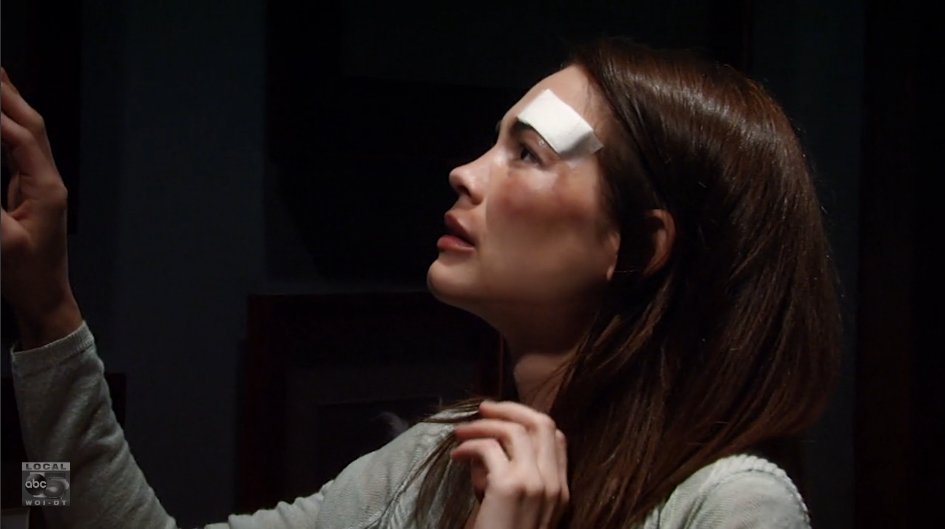 All I've Got is a Photograph...I want to touch you!!!!! (yes, I quoted Def Leopard)
Starting this Sunday Surgery on a bitch note since this week was the polar OPPOSITE of last week. So if you don't want to know, save yourself now. Grab a pastry and don't let the door hit you!!
Buckle Up. It was really tough for me to get through the week without bailing 1/2 way through each episode.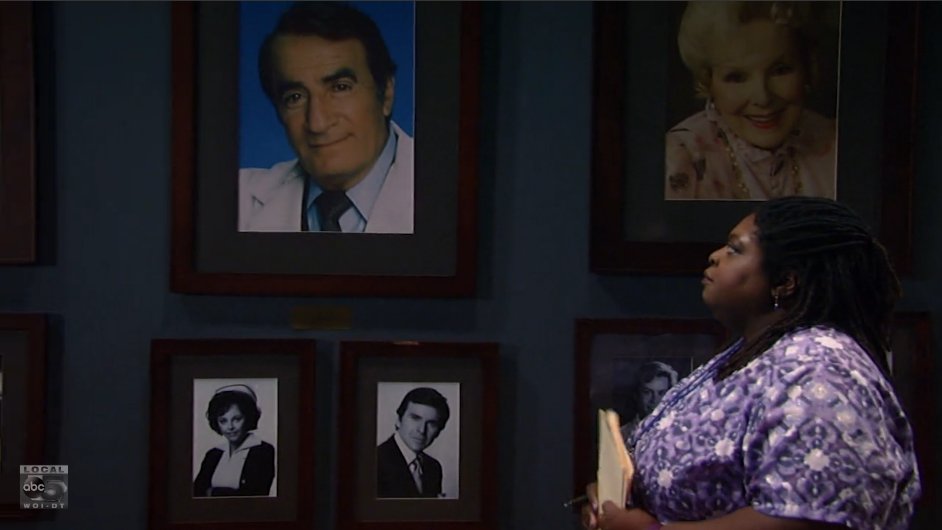 The interesting: Epiphany and Liz while GH went dark. The wall of faces. It was poignant but hurried. This should have been the focus of the week. GH is closing! Although I have to point out how preposterous this is-- they'd never just shut a hospital in a day unless say a rampant infection was running through it's hallways-and even then? ???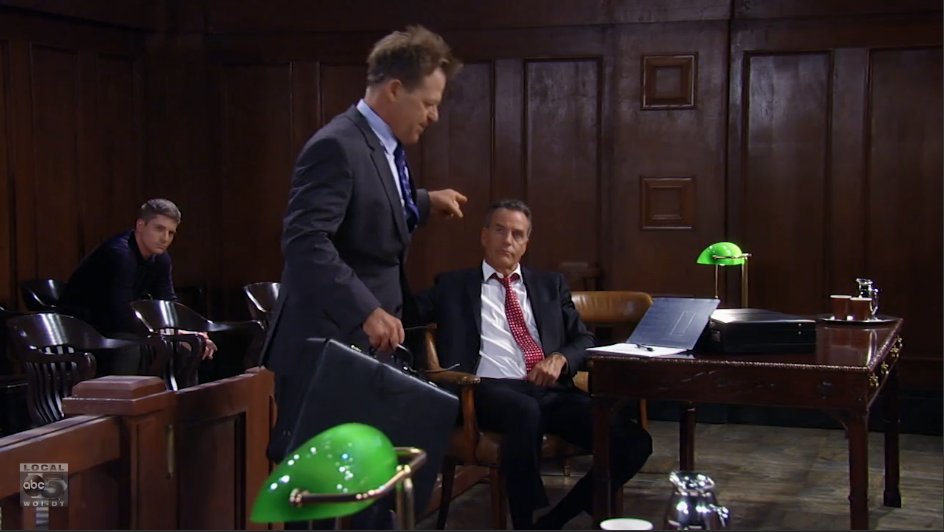 The ridiculous: WTF was that 'trial' of Julian's?? I mean, really. What was it?? This story has been dragged out and dragged out and then they write a sloppy 2-3 day chopped up mess with characters coming and going all over the place. Not only that, if you've ever watched a trail on TV (or even IRL) this came off like something from Mrs. Taylor's 4th grade students. So disappointing. Not that the actors didn't try-- but it was painful. Where the hell were Molly, Krissy? Sam disappeared 1/2 way through. Who's comforting Alexis? Olivia?? I guess poor LLC had to get in her 2x a month shooting schedule to remain on contract.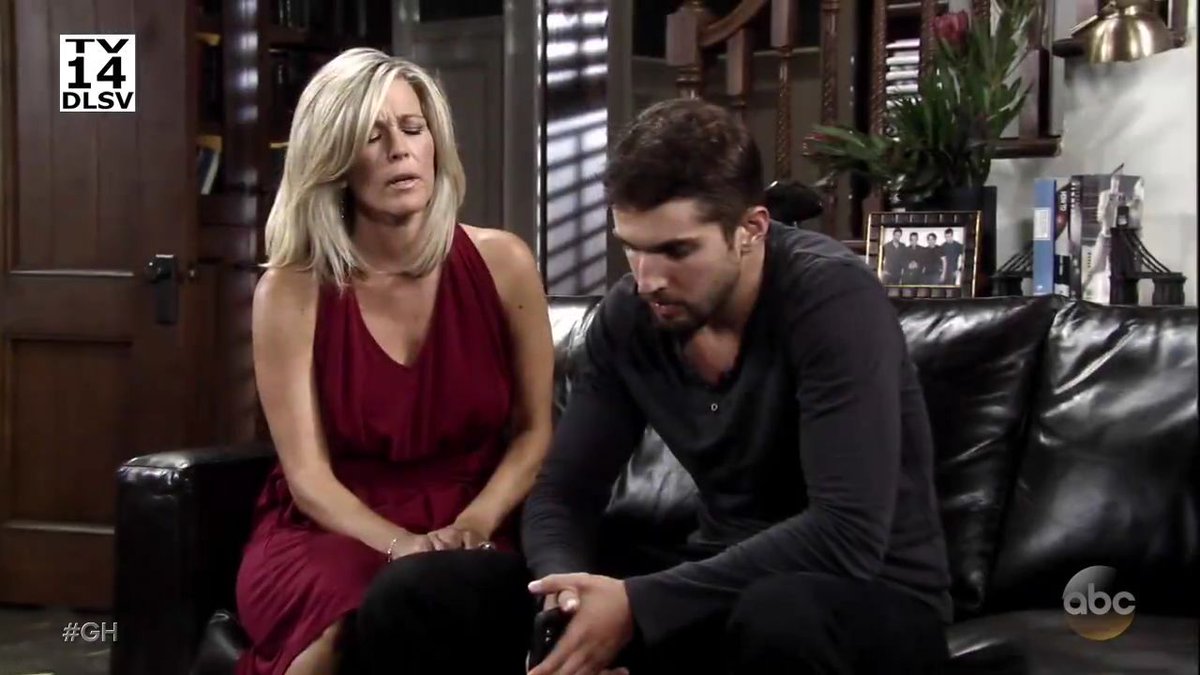 The predictable: Morgan's Mania...Kiki "running into" Dilly and Julian getting off all charges. Morgan goes ballistic. Ava watches knowing she tampered with his meds. This story is going into the deplorable range. With all the knowledge out there about mental health why would you have a character willingly tamper with meds like this? For a plot? Sorry, but that's just wrong. Morgan should have been shown to be successful with treatment and family support. Let the drama come with something else. It's tipping into the "who's going to kill Jules" territory. And I Love Ava--but this? Ugh. Make it stop.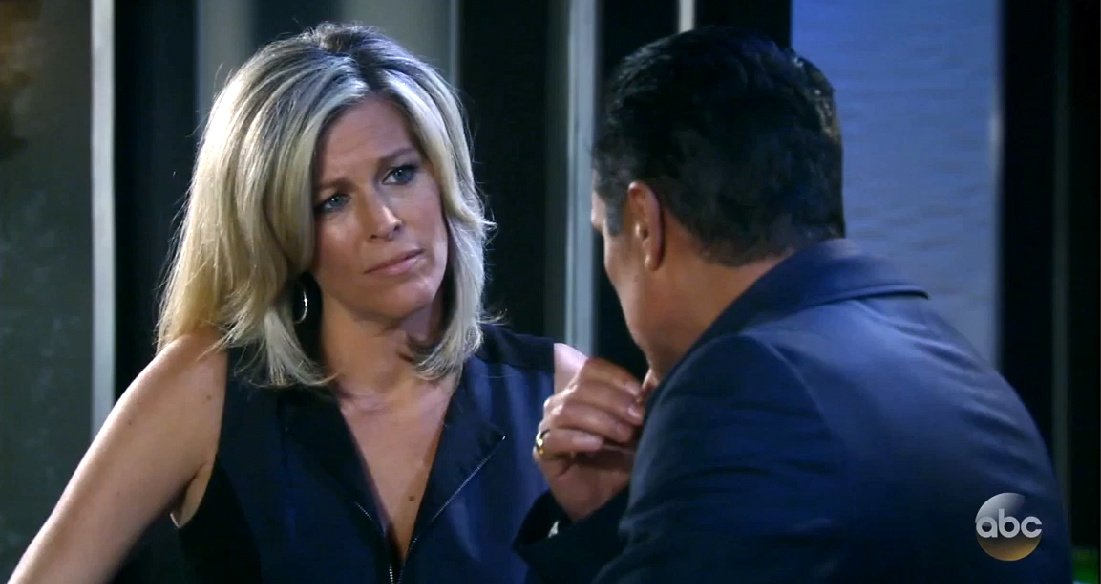 The Bang My Head Hard: Really? You're REALLY going to go there with CarSon AGAIN?? I've sat through so many "please no violence, please no guns...no revenge" plots than I care to remember. "promise me Sonny"!!! No, promise ME I won't have to deal with this crap ever again. Sonny's in the MOB...he's always going to be IN THE MOB and we are stuck with that. Having Carly clutch her damn pearls isn't going to change a thing.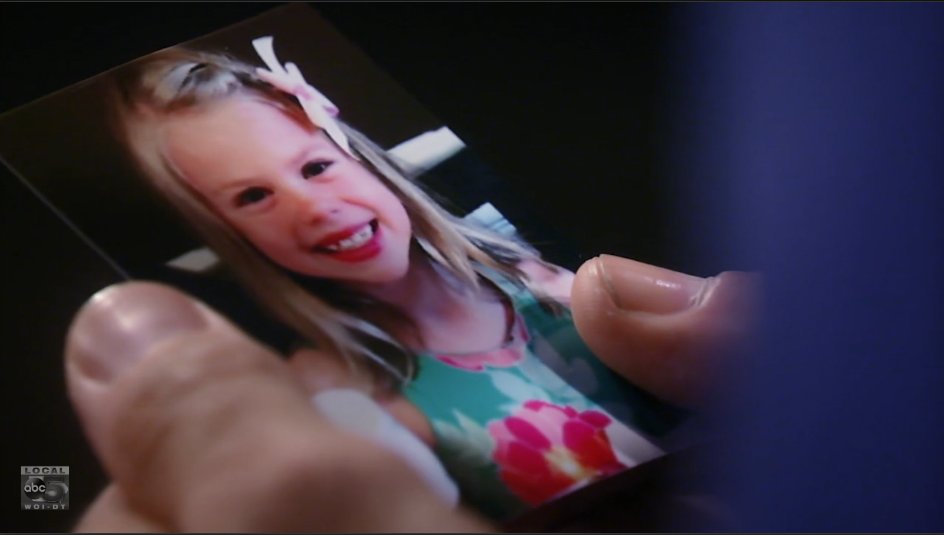 The Off Camera Mess: See below. We are watching a story's fall-out in which everything, literally, happened off camera.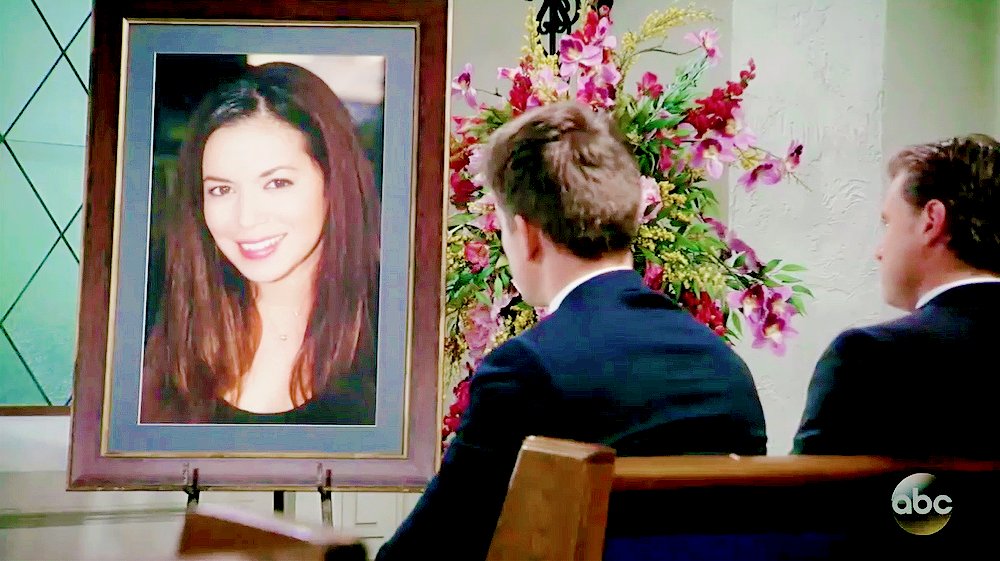 The Average: Bye Sabrina. If I didn't know any better, I'd be sad you were gone but I can't help but think that some day someone will show up looking just like you! Funerals are hollow on GH. The attendance was curious--and of course no one could pay Lucas or Brad to show up. Lucy's speech was touching. Michael had to be interrupted by big-mouth Carly. (that was just plain stupid). Epiphany sang but they put on a track instead of having SE belt it out naturally. Yeah, I'm bitter. I can't help but think the whole elaborate funeral was to have the "Cliffhanger" of Paul saying "I killed her" to Tracy". Which unless there's a miracle will turn out to be him saying "because I didn't catch the killer in time". Rumors say he killed because Susan is dying. At least that may be a 'score one' in the killer story column.
One other note: Interesting that they kill Sabrina off to make way for a newbie character for Michael. Just when Sabby was being brought into the Q fold.
I will never understand anything.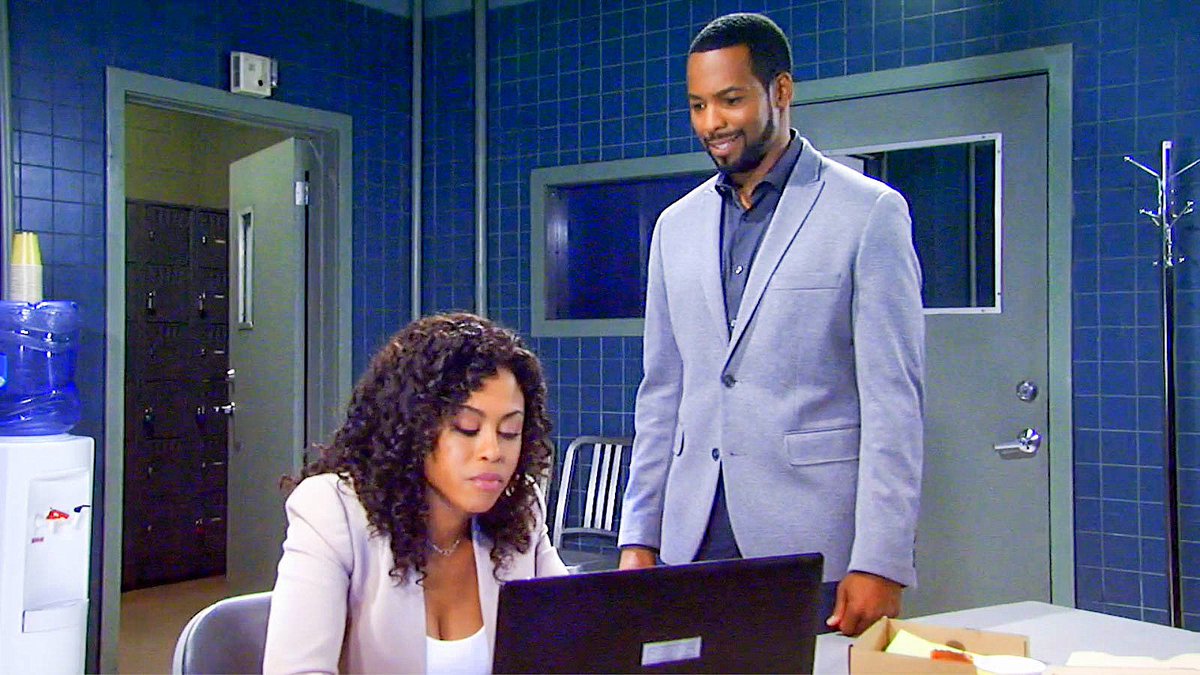 The Time Warp: Hey, I like Jordan, Curtis, Maddox and Val (ugh) working together to solve the murders (where was Nathan? Oh with stupid Claudette, that's right). But--but--remember when the baby was taken in the hospital? REMEMBER THEY LOOKED AT SECURITY CAMERA FOOTAGE ?? It's absolutely ridiculous they haven't been looking at footage since murder day one. Glaring in fact. Yes, this is a soap but it's not 1970 and it's just dumbing down to pretend it is. You can write an intricate, entertaining murder mystery set in 2016. I know it can be done. I watch enough.
Things I do not care about on GH: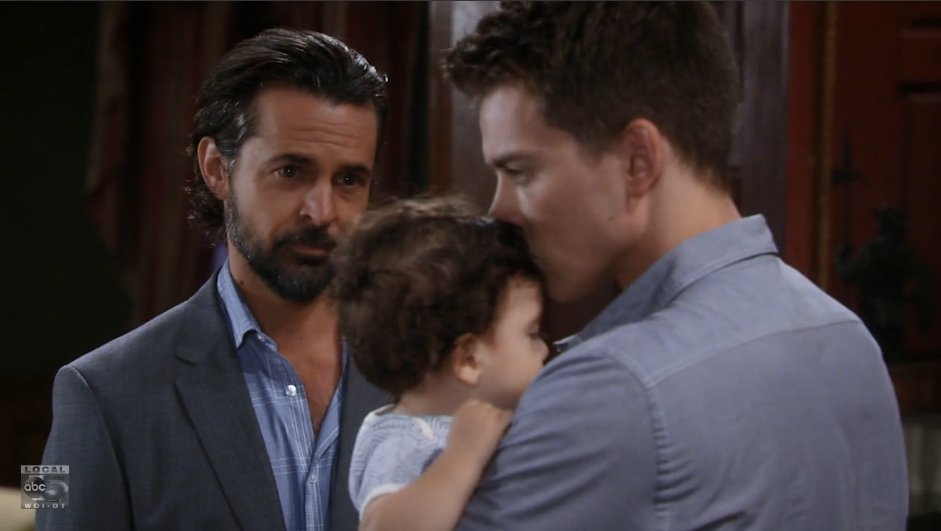 Baby Teddy: Why should I? Carlos is dead...no he's alive..no wait..he's dead! Sabrina comes back to find Teddy and....she dies. But wait! Joe, "identical twin" to Carlos is there to take Teddy back to Puerto Rico. So? HUH? Wha? I'm like that cartoon that goes bluuurp back and forth with my head. So many things on this show are just inexplicable.
Pat/Nellie/Kidney: So, when Jax was on and there may have been some inkling of something happening with this kidney thing; it may have been remotely interesting. But...NOPE. Jax is gone. Joss is suddenly MIA and Nellie gets a make over by Nina to be Carly's assistant. So far all she's done is talk to Michael. I don't get this. And the girl is on contract.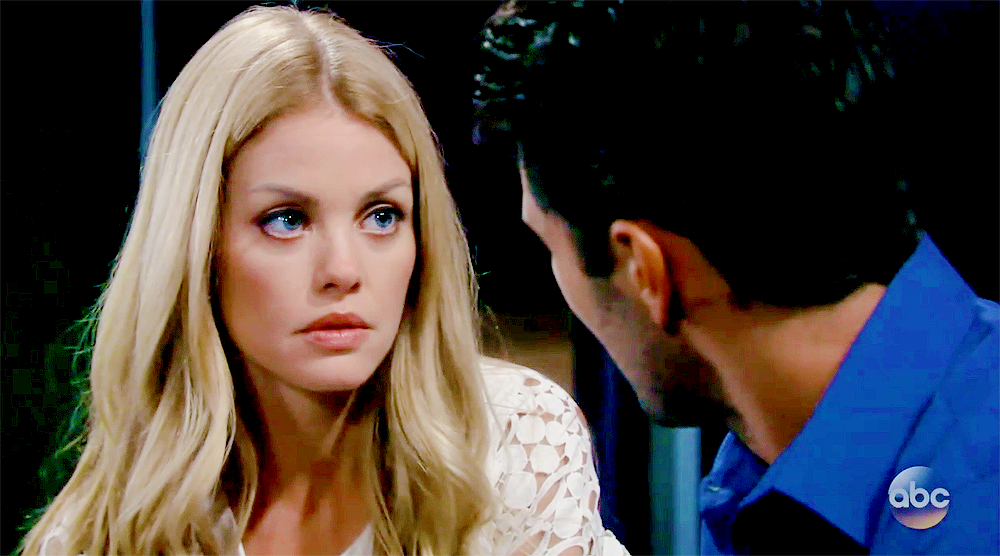 Claudette. Look, she came on the show and has interacted with exactly these people: Nina, Maxie, Dillon (one scene), Griffin, Dr O and Nate. Now, she probably said "Hi" to Lulu once or waved at someone when she started working at GH (yea, remember that??) but that's IT. Bree is a great actress but this is like a sad, sad story that's just plodding along. Griffin was a priest! Nathan Shot him! Who does Claudette love? And, by the way, all of this stuff happened off camera. Oh, she has a daughter too. Because there's not enough kids on GH. That also happened off camera. Is Valentin the bad guy? Is the baby really Lulu's kid? WHO's the Daddy? Nate or Griffin? Do I care? NOPE.
Darby. I think she's had 3 sex scenes and drank coffee for her entire GH career. That's it. Oh, gave some STIs that were around for a hot minute. (why did they even bother with that 'story'??)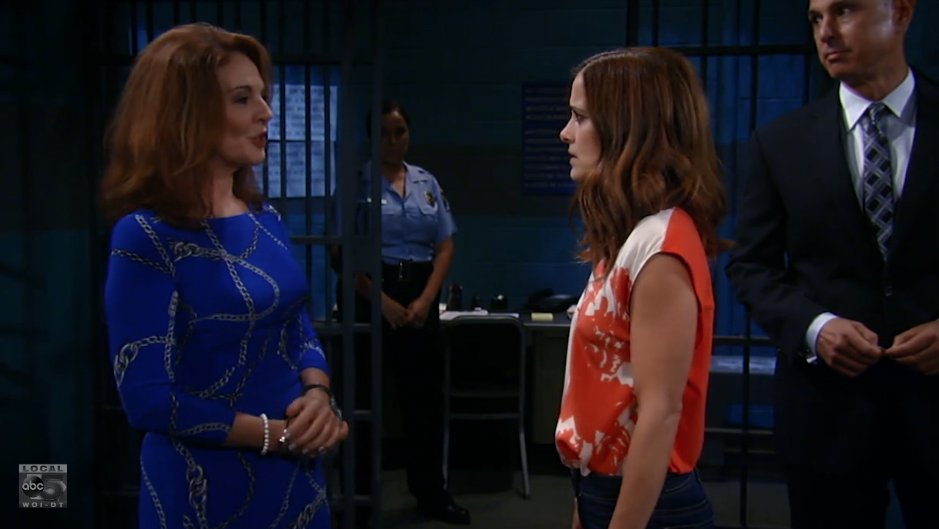 Naomi: Other than the sister thing, no need for her. Heather could have dropped that bomb all on her own. In taking the fall for Hayden, it makes that whole diamond story moot. (moot. I love that word! LOL)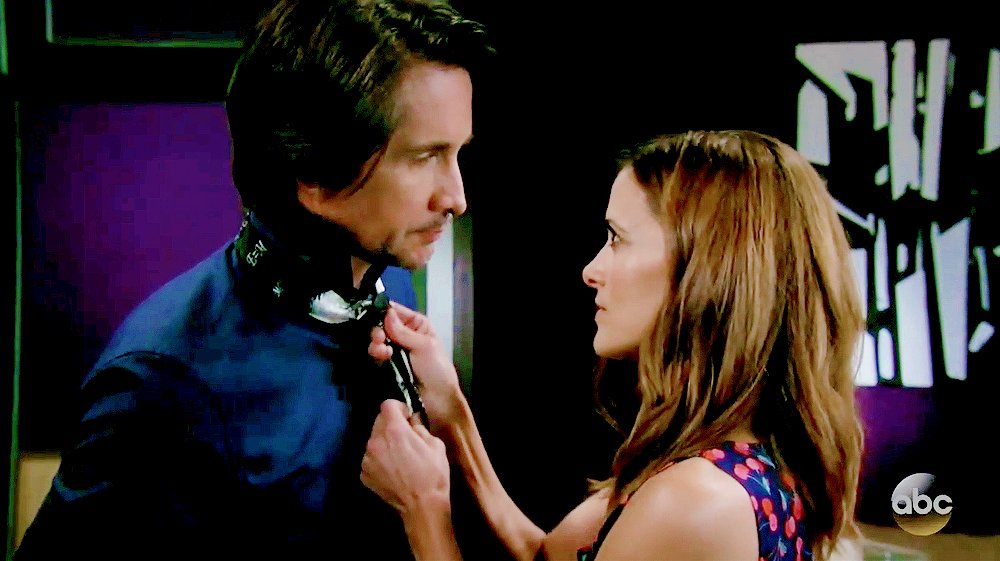 Silas I mean Finn's dead wife: Oh here we go! Don't even tell me this chick is alive and well and waiting in the wings because I will lose my sheeze. Just lose it. The almost exact convo that Greens and he had about his "dead" wife was said with Sam (via Silas) about Nina. EXACT. and it was on their anniversary too! LOL!!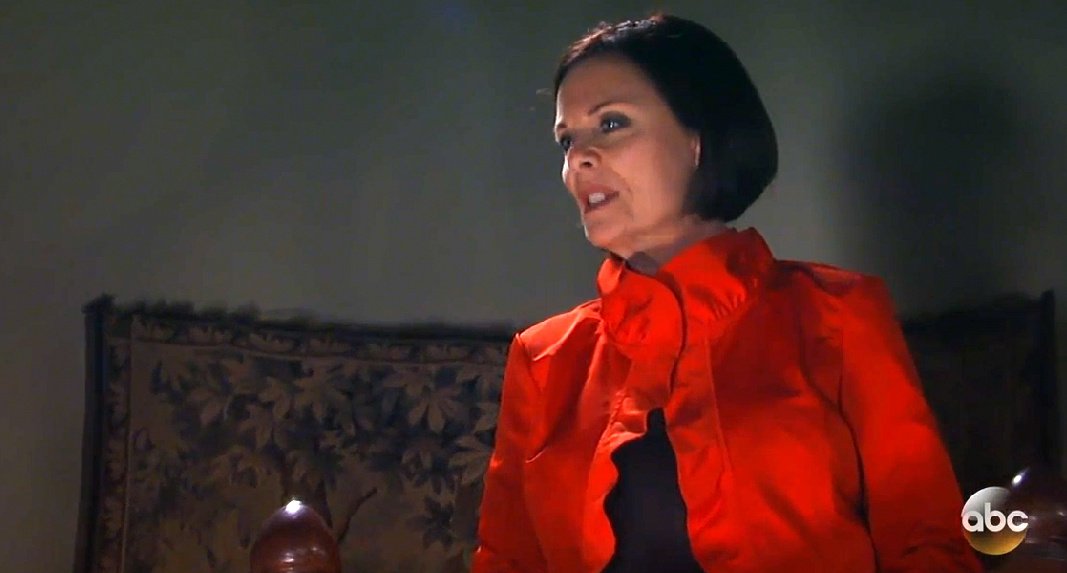 MY FAVE NOSTALGIA FEELS OF THE WEEK: Tracy at the top of the Q stairs looking at Paul who was going up to kill Monica. Oh, so much history on those stairs!! Great lighting too.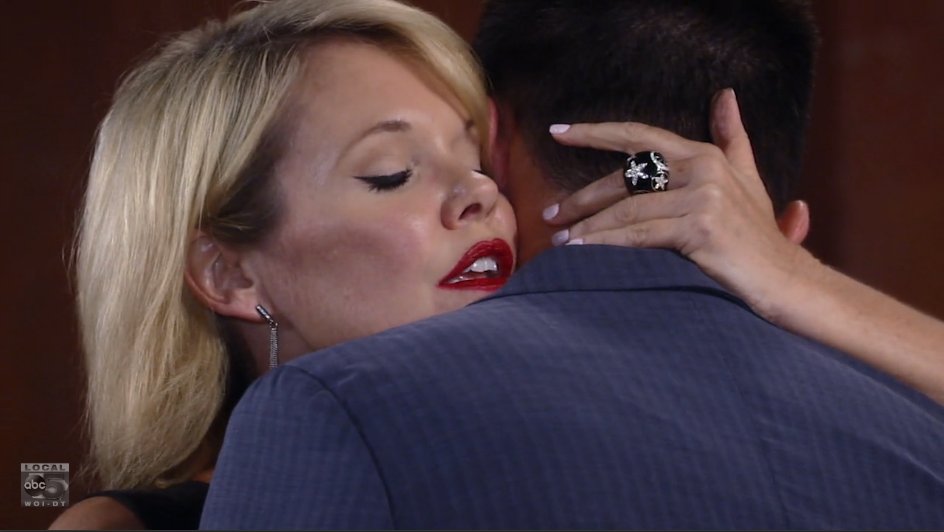 WISH OF THE WEEK:

Hell, since Jules and Ava are beyond redemption anyway, let's GO THERE. Do it. I dare you. Go full on Game of Thrones with these two. Let's find out that Kiki is really Julian's as well! DO IT!!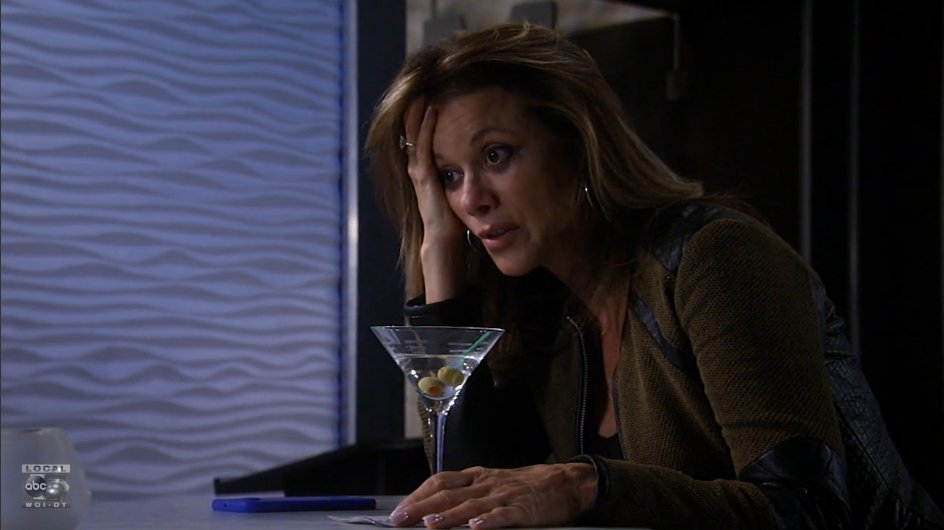 SO! There you go!!! Alexis is going to end up being sad and drunk half the time "Can Julian Save Her"?? is the headline of one of the soap mags. Nice. Let's watch a woman with her abuser! I still think he's going to wind up dead--or really hurt.
Sam is pregnant. Will it end in a birth? Claudette has Charlotte in hiding (I'm on the fence on the reality of it all, could be a giant fake-out). Meanwhile, the other 77 kids on the show get zero airtime because of 'budget". Here's a tip: STOP HAVING SO MANY PEOPLE HAVE BABIES. We have Lulu on the Embryo Quest and Nina's obsession with a kid going on too!

Quick: When was the last time ELQ was mentioned? yeah, thought so.
Forgive my crab-filled blog but GH just baffles me. It can be stellar one week and just like pudding the next. I still chalk it up to way too many characters/stories to be dealing with. But, I'm a broken record, right? I hear Susan is coming and they are casting for other roles and possibly recasting for Morgan. *sigh*.
Have a good week. It's the Last one of September!!