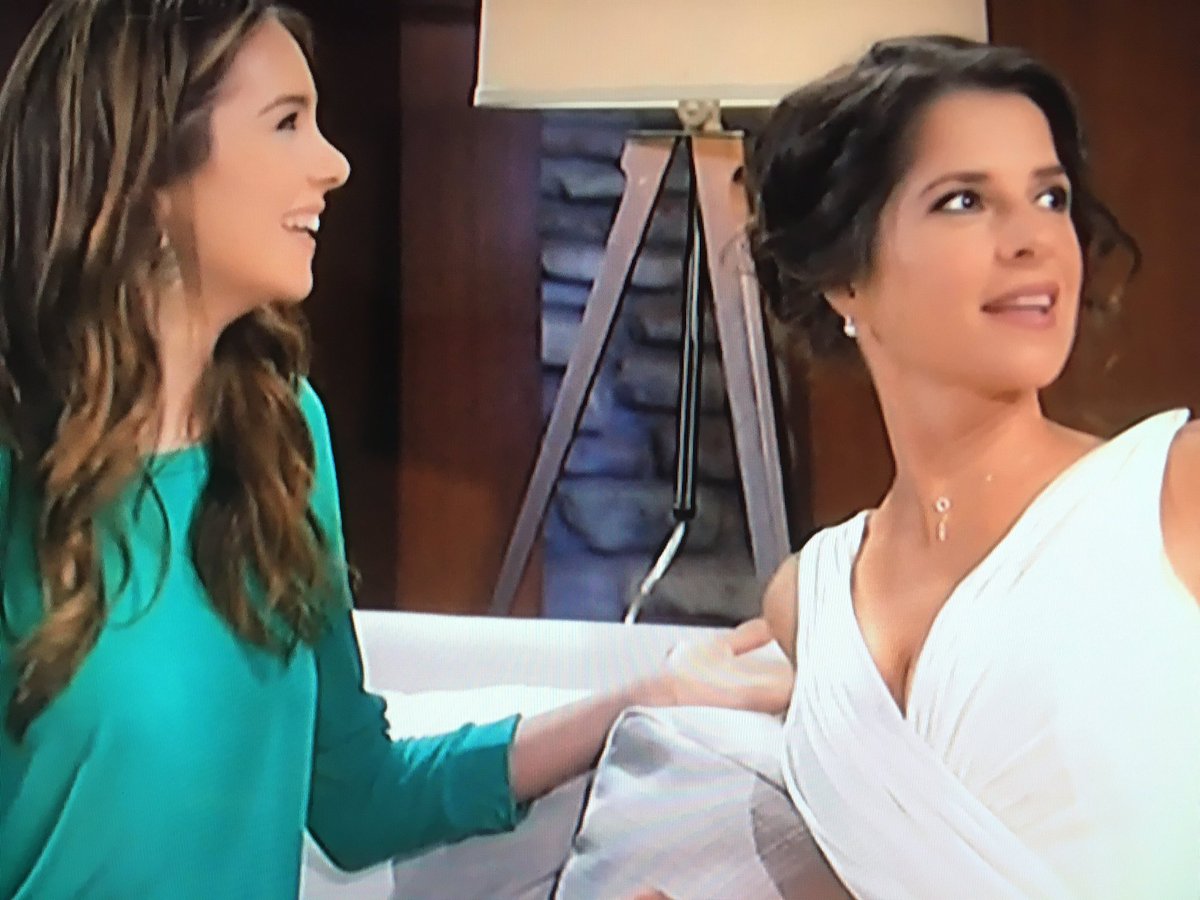 I can only hope we find out soon why Paul went and killed old people. Wouldn't he just kill Ava ?? I don't get this stupid story. AT. ALL.

Sam is still in her wedding dress. Goes to Alexis' house. Sees Molly, won't drink wine so they have to tell her she's PG. Molly's all happy
Julian and Scott. Whatever.
Sabrina is back to work!! Michael is all: Serial killer! Tracy says..come on, she's going back to work. Tracy and he argue. So, when she's killed I guess he can hate her LOL
Finn is all up and nutty about his meds again. He can't get a candy bar out of the vending machine and gets angry. Curtis asks him what's wrong.
Hayden's mama thinks Hayden knows her Dad is Jeff. So but she doesn't...so it's that old soap "WILL SHE TELL HER INadvertently. OF COURSE SHE DOESN'T! Because...Soap 101
Ok, that's all I can deal with today!! Have too much to do and this is too zzzzzzzz