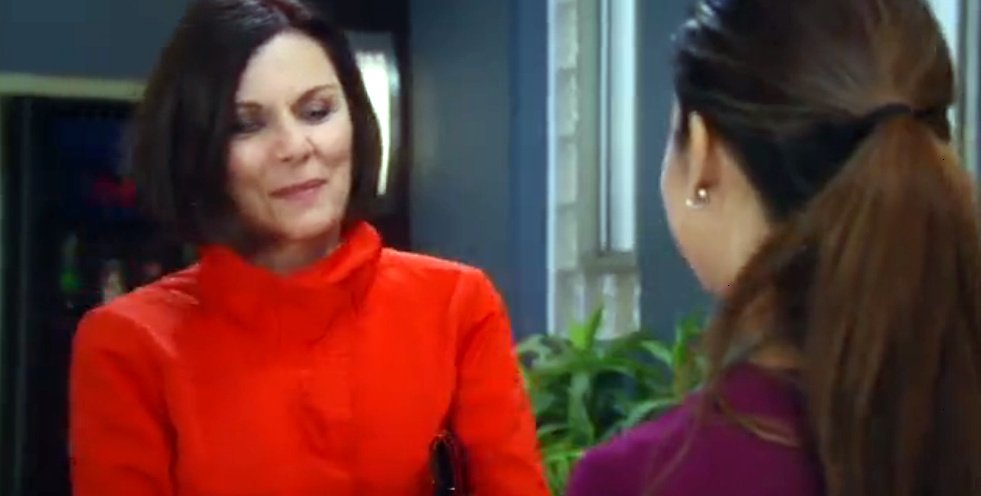 Tracy says "the hospital may be closed by tomorrow"!!! She sees Monica for lunch at the Metro..and the board wants to close it.
Liz is out of surgery.. Franco is whispering to her that she has a secret sister. Liz is freaking OUT that Hayden is out of jail! She tells Sabrina where the diamonds are. Sabby is going to Liz' house to get them. Later Hayden walks in. Franco went to the Metro to get food. Sabrina was supposed to call him when she woke up. Whoops. Oh! She does!! Franco is going to go over. Liz is freaking out over Hayden. Hayden tells her Franco promised her the diamonds for blood. Liz says "the diamonds are gone" !
FRANCO tells Liz and Hay they are sisters and to "BE NICE" lol
Oh, PS for you people that don't know, Liz does have a sister, her name is Sarah. But GH forgets.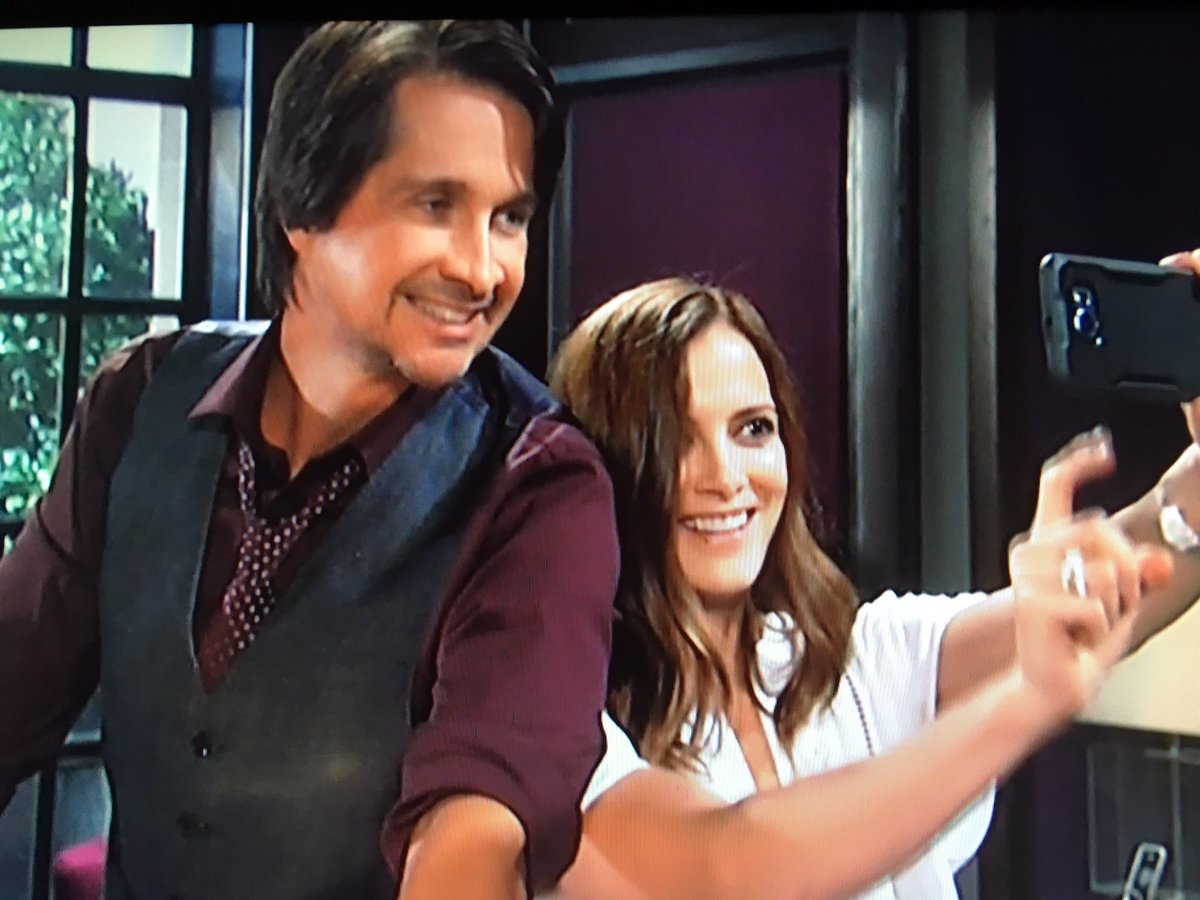 Hayden and Finn are bonding over his needle fix. They took a selfie. Adorable. I really like the whole Hayden Finn, Franco and Liz thing.
Morgan is sad. Sad, sad Morgan. He has 90 text books all over. I guess he got right IN to college! DARBY comes by. STI Darby! Why? Who knows. I guess when Morgan is manic he's horny? Morgan is online gambling now.
Jordan, Maddox and Nate making up a "Murder Board" to look at the victims. They make all the ideas up--one being that the guy doing it might be doing it for 'revenge" not a psychological reason.
Paul seems to have been on the phone with his daughter Susan. He sits and listens to Monica and Tracy talk about the hospital shutting. Maybe he wants GH shut down? Hmmm?

The CSI people think the killer wants the hospital shut down and gave people the stomach but to GET them into GH to murder them. So does Paul or the people he's working for want revenge on the hospital?
THOUGHT: what IF...Susan (Paul's daughter) is really Hammy's "Dead" wife..who still has the disease and Paul has to do what he's doing to 'cure 'her??? OOOOOOo could work??!
OMG!!!!!!!! THE ENDING!!!!!!!!!!! It's not what we thought was going to happen!??? OMG!! Wait until you see who's down!!