Monica wakes up... she's groggy. Jason explains what happened to her.
Paul questions Alexis on the witness stand. Alexis has trouble with understanding the questions presented. Goes in and out like she's drugged. Hmmmmmmm. I guess yesterday she drank out of a cup of water he gave her. Jordan thinks she's drunk, or trying to throw the trial.
Scotty brings up her killing Keifer and Alcazar LOL ...you know it. She's Natasha Cassadine bitches!!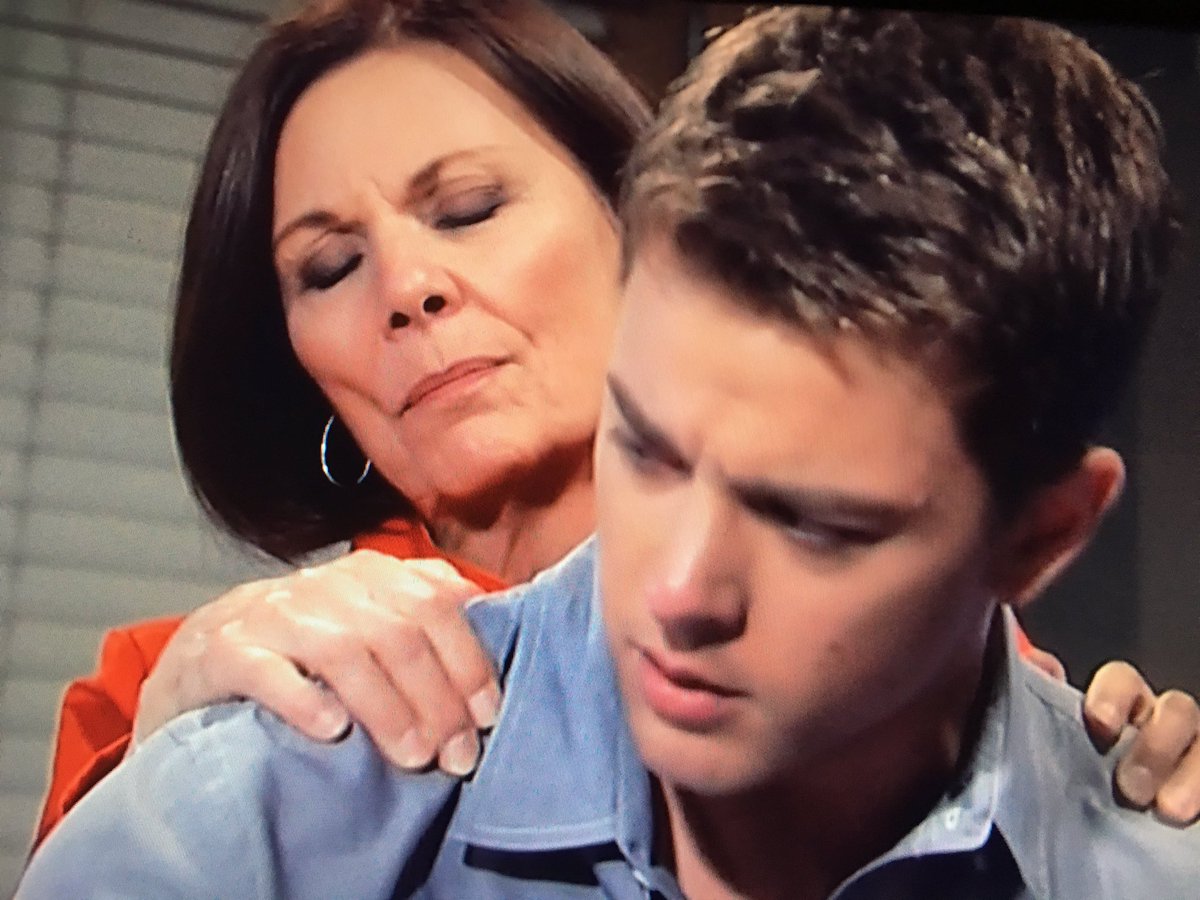 Michael says bye to Sabby while Tracy hugs him. He cries and says goodbye to her.
Carly is talking to Nellie when Nina walks in and asks if she (Nell) is pregnant> She doesn't know that she's Joss' Kidney donor. Nina is looking for a girl she's supposed to meet about adopting her baby. OMG Enough with the BABY CRAP! Lante! Nina! UGH!!
Nina takes Nellie to give her a make over. Since she's looking like a Duggar, I guess. That just wasn't too attractive.
Nice Sabrina Felix Montage.
at the end, Alexis faints and Julian catches her.