Ava looks dressed for a blood-letting cocktail party lol geesh!! They so need to go all Game of Thrones and just make out. heh.
Sonny and Carly..Carly's all upset about Sabby. Sonny's like "Who would kill that gentle soul"?? Carly wants the KILLING TO STOP!! I want this stupid thing to stop. HOW many times are we going to hear about this? "Stop the killing" Stop being Mobular..stop stop
Paul and Dilly...Paul "I've done a very bad thing" --meaning Julian getting off. Zzz.
Giff and Scotty in the park. Griffin overhears Scotty saying Jules is going to get off. Scotty is like "WHY do you care"? Griffin: I'm Duke's SON. Scotty: @@ !!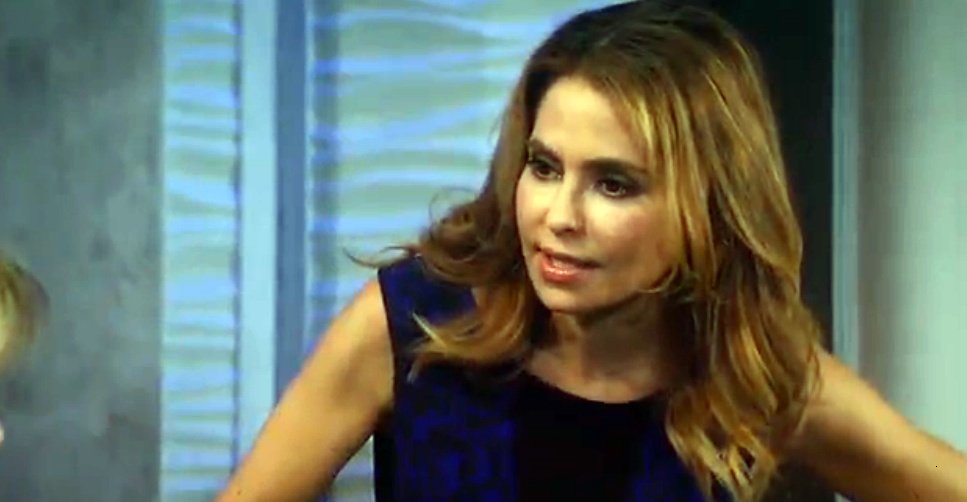 Olivia is on!! Be-ratting Alexis about her testimony on the stand. Poor Lex! wahhhh
OMG So Claude says she got hooked up with a bad-guy who's now in prison. I thought Valentin? But no..it was before he got into prison I guess. She went OFF-Grid (except for applying for the Crimson Job)...and is scared.
Oh for F sake..this is IT?
Nathan is like whatever. She's all "I love you"!!! I guess she can't get Griffin so she goes to Nathan. Zzzzzzzzzzzzzz.
Ok, I'm leaving at 2:30. Done I have too much to do.