Telling people about Franco: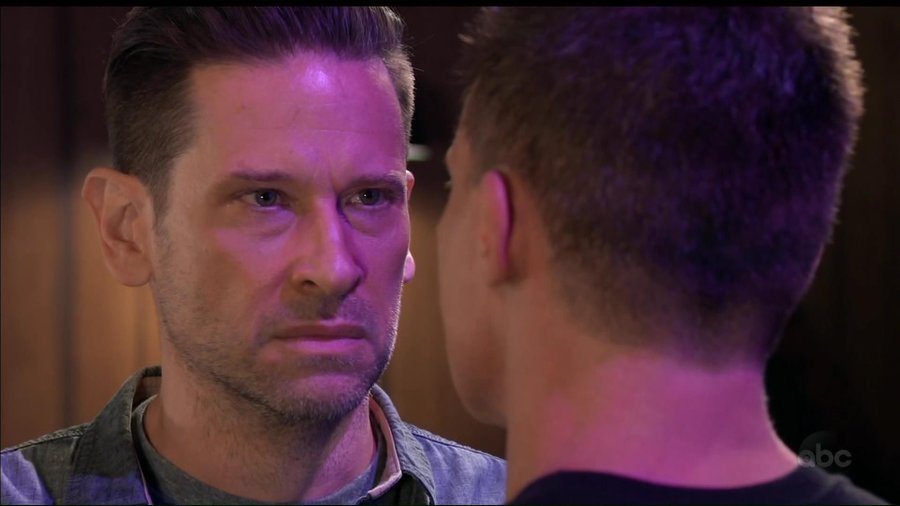 BACK OFF!
Monica and Drew, he's going to tell her about Franco. She's glad for Cam, sad for Liz. Drew says that Franco hasn't lost anything but Liz has.
Sam is going to tell CarSon about Franco. They are like: Blink..WHA? They talk.
Liz has to tell Cameron about Franco. "He's confused-- he can be fixed". Cam's not so sure. She wants to keep the info to minimum from Aiden and Jake-- Cam says that's not possible with the internet. They talk more and vow to bring Franco 'back' with memories.
Franco sees Jason in The Rib. Jason says "You're half right... I'm Jason Morgan'.. Franco says "My twin"... He says he saw Jason in the newspaper when Jason was on the HS soccer team. HE realized they were twins. He then did research about Alan Quartermaine. Says they 'gave him away'. Jason says no, Alan didn't even know Susan HAD twins, she's the one that did that. Franco says he's leaving town as soon as he can get a bus ticket. "you gonna try and stop me"? He says to Jason.. Says he wants money to leave town. Jason says no.
Ok, this is dumb. There's no way that ANYONE that woke up with another face would be like, meh.. I'm just going to go on being me. I mean??? WTF
Hayden and Finn were on. OH and he tells her about Franco too!! "Be there for your sister". He also tells her she could have been exposed to Sasha's virus if she was in the Crimson offices. He thinks she's in the clear... and she says "is it ok to be around chi
Willow and Chase were in The Rib. She talks about what Lulu told her about being with a cop. He talks about why he wanted to be a cop--his dad, yada yada.
WHOOPS! Dev and Josslyn were on too!! Talking about him going to school and he wants to be a mobster.
END:
Franco punches Chase..he and Jason square off (hilarious)
Hayden is going to move in with Liz.. Liz is so happy...
Chase arrests Franco for assaulting a police officer.