Kiki and Morgan talking at Kelly's. Snoozah You know he's going to cheat like Darby told him. He did cheat. Then Dillon tells him about how professors check work for plagiarism. Heh.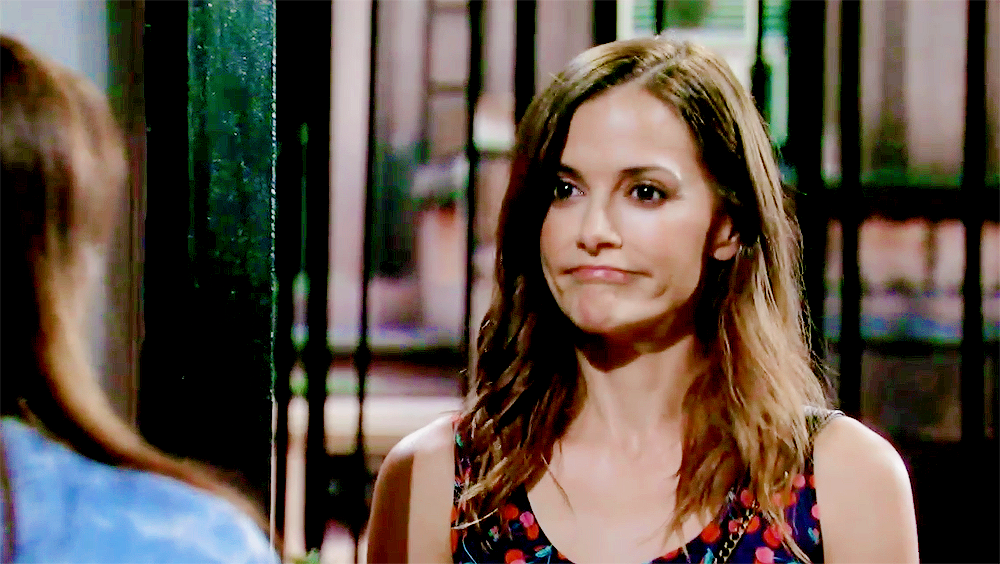 Liz and Hayden. Hayden is mad she gave the diamonds to the police. Now Naomi is in prison. Hayden wants money from Liz to get her Mama out of jail. They argue. Liz finally tells her to beat it. Later, Hayden looks for jobs on her iPad at Kelly's.
Heather and Franco. He wants money to help with Liz. Heather thinks he pushed her down the stairs! LOL! WHOOPS She also thinks that Franco really killed all those people in GH. She cuts him off from any money.
Tracy and Dilly go looking for Susan. Tracy thinks that's why Paul is feeling bad about Sabina. Huh? Because he misses Susan? Tracy finds out because she called the store in Bar Harbor where she used to work. She finds out Susan is in a mental institution.
Paul goes to see Susan who is comatose-like staring out the window. Catatonic. Paul tells her he's killed everyone involved with the 'brutalization' that Sloane did to her. People working the case, docs, nurses....
I am not kidding you. So Susie's entire story HAPPENED OFF SCREEN!! Hey! Just like Claudette's!
He lights the candles-- "Everyone is dead but Monica" ... and TRACY IS STANDING IN THE DOORWAY and hears him!! BOOM! good scene! RB is great.
Julian gives Alexis signed divorce papers for her to use. He also wonders why she acted like she did at the trial. OH! He think she did it on purpose to help him! LOL! She goes after him with the bottle. BUT she doesn't use it. LOL. Come on. Julian is all like, "I need you to move on so I can move on"?? Such weird dialog.
Alexis chugs wine after he leaves.
Here's a video of Alexis killing Alcazar (The First One). Which is why I can't deal with the way she's acting now! LOL