Says Monica to Dr. O. LMAO..ahhaa and look who's there? Dr Crabby Pants Mayes, our prime suspect!!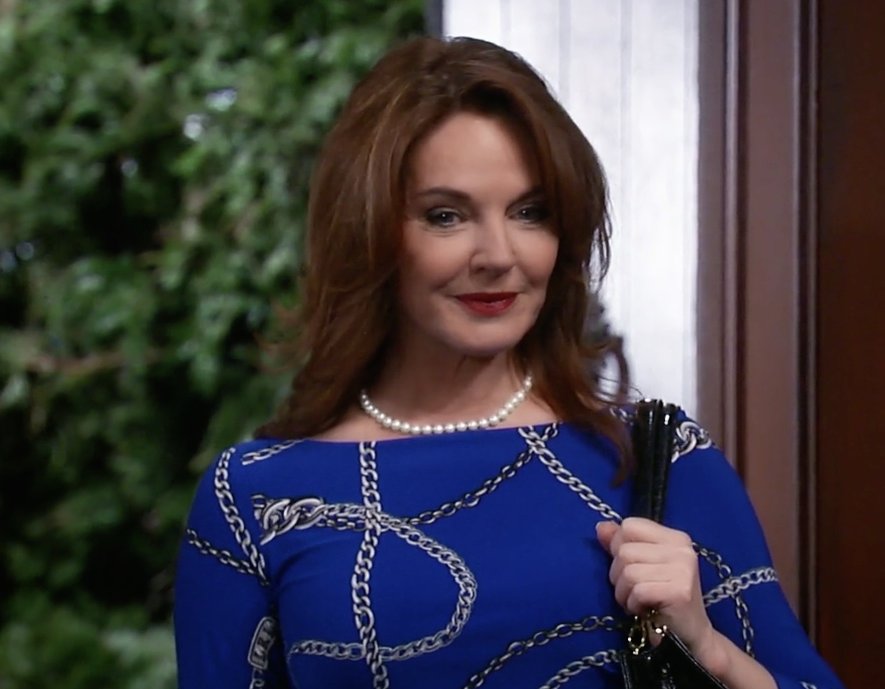 LOOK WHO Shows UP!
FBI agents are at Wyndemere to look for Hayden's hidden assets. Anyone remember there are tunnels under there?
Hayden laid into Liz about her hypocrisy.
They find a list of diamonds that her Daddy bought. I think Nikolas left that there.
Ok, so Hayden tries to leave, Liz tries to stop her. They CAT FIGHT. OF Course they CAT FIGHT. Gratuitous just like Ava and Carly.
Spencer and Laura. He was blunt. Yes. He. Was. Little Helena in there I think.
Kevin shows up in the park. HE thinks Spencer is showing no emotion because he doesn't want to face the fact he's dead.
Laura cries to Kevin about leaving Nikolas on Cassadine Island.
Brad and Lucas..sad. Poor Ryan all I could think of was him having to lay there with that thing in his mouth.

Hammy Finn tells Carly none of your business about why I inject myself. He thinks he can wake up Lucas but Dr. Mayes (CP) is treating him now and says bug off. The drug he wants to use is not approved.
BUT! Lucas wakes up on his own.
Where's BOBBIE?!!
Post It Note Duo: Who could it be? Who could it NOT Be? Gah. They should make pictures instead. More entertaining.