OMG..

Kiki and Dillon were boring... they just sat and talked. Kiki never does her job.
Ava is there to get Avery. OMG the writing was so AWFUL. Sonny made Ava apologize to Carly for saying something snotty. He's going to make her do everything--- scrub the toilets I think.
She finally took Avery.
and OH MY GOD!! Carly asks Sonny why he gave her to Ava. He says because of Michael. Because AJ came back from the dead and REWROTE HISTORY making us the bad guys -- and "worked on Michael".
OMG. The whole Carly and Sonny talk was painful and just enraging. UGH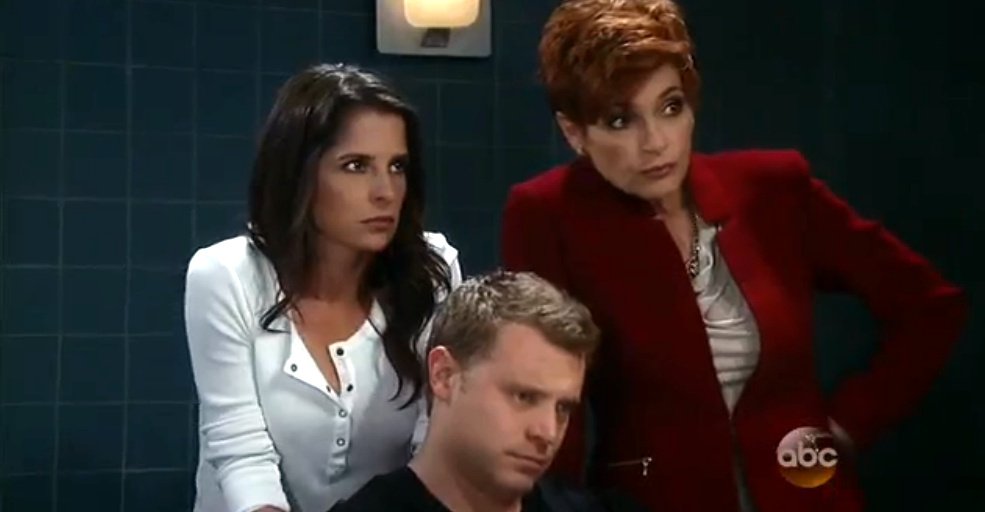 Jordan is questioning Jason and Sam TOGETHER with Diane. Together? WTH? Anyway, the camera at Wyndemere shows that Sam went in 7 min after Jason.
Laura talks to Spencer. Who must have been binging CSI. Lulu finally gets a call..leaves Dante (who goes to the PCPD). They were in the park, talking about buying a house and having another baby with the frozen embryo.
Liz lays into Hayden. "You could have had Nikolas killed, I know it"
...