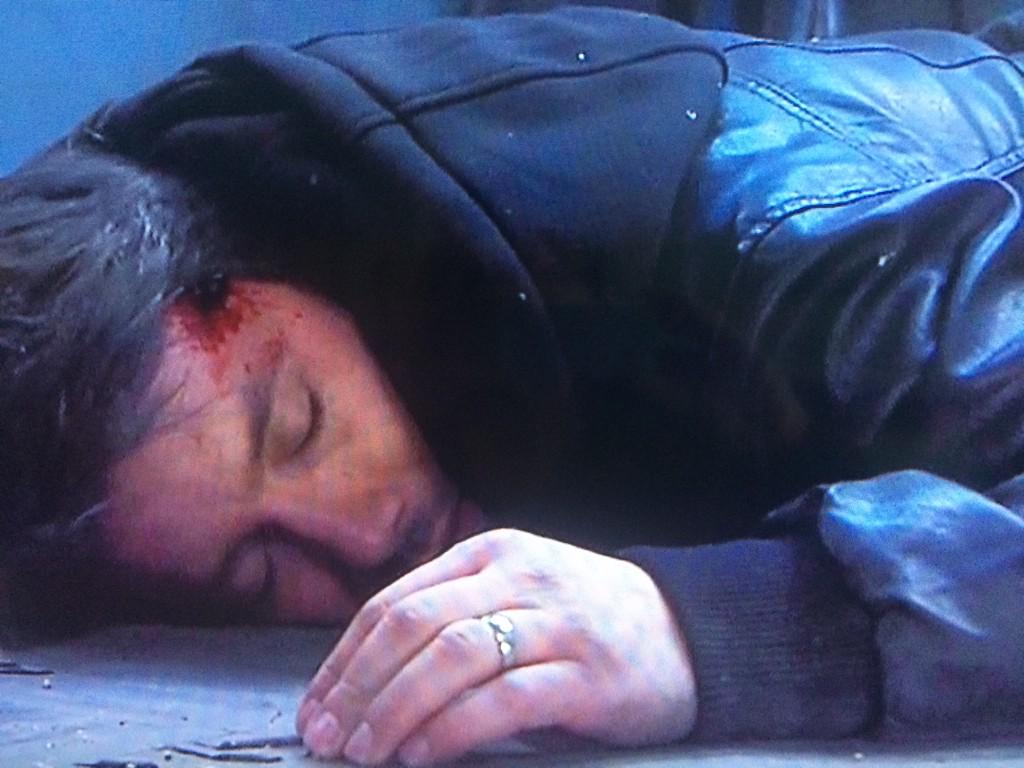 Well, Dante is knocked out. We DO see Luke..but he could be just Fluke seeing Luke since Dante isn't seeing anything. And Fluke made NO NOISE when Dante was around. So is it Bill's Bones in the chair? You know, a decomposed corpse?
Hmmmmmmmmmmmm. I think Fluke is totally mental. LOL. Dante lays on the floor. Fluke taunts Luke
for the 89th time. HE dresses in a tux and knocks out Dante again with the crowbar.
Fluke puts a bomb in Luke's lap. Leaves.

Donna Mills spent all her money on contraband cosmetics. Ava is getting knifed by a guard and Sonny saves her...then they all jump and people break out.
Jake killed the bartender and got in to bartend the party..with a BOMB. He hides it under the bar. YAWN He gets arrested by Nate.
Brad wants Lucas to move in..he WUBS him. Sam saw the Phoenix in Brad's apartment. She freaks out.
Carly and Nate figure out Jake is the kidnapper. The bullet from Nate's shoulder matched the gun in Jake's bag. They are all WE GOTTA GO GET JAKE!!
LAKE ONTARIO MENTION!!!!!