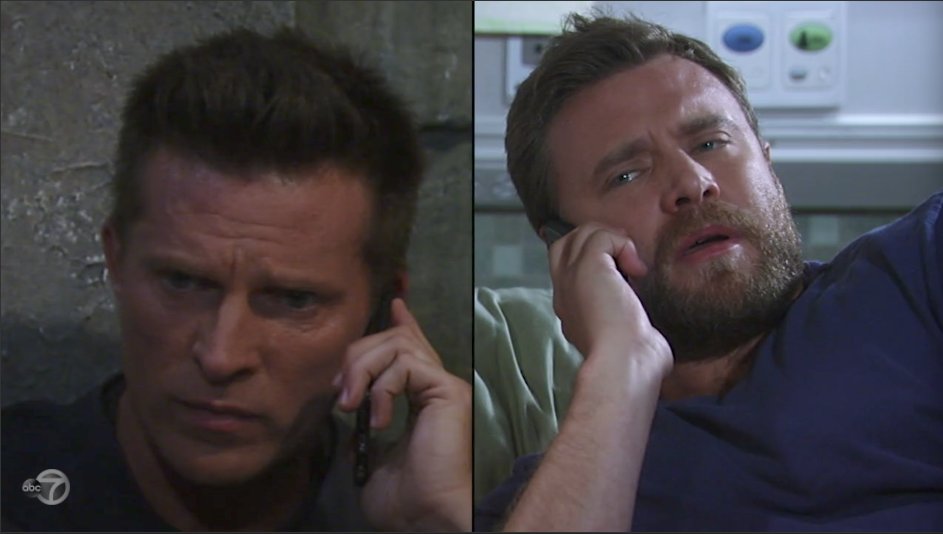 Um...hey?
Hey.
Who is this?
Who is THIS?
Um...well.
Whatssssssupppp.
No Whatttttssupp.
Oh boy!! LEAVE it to GH to take a giant comeback and just SLOWLY DRAIN US OF ALL LIFE!! Didn't they learn ANYTHING from the eons of "Brenda in Paris" story? Or... how about the "Robin skulks around PC for Months" tale?? But, alas...here we are. St. Jaysus is now on a slow boat to Port Charles with none other than...well, just wait for it, ok?
It's going to be pure WUB this week, people. I have no patience left. None.
THANK YOU TO THE GH GODS FOR THE FOLLOWING:

**Aunt Stella is a social worker at GH! (my speculation: Oscar is homeless, she'll help him)
**Brad and Lucas might adopt! Now please for pity sake PUT IT ON THE SCREEN!
**Cute friend scene with Amy/Maxie. Toning Amy down a bit? 3 points. Get Val in there with Krissy and I'll love you for awhile longer.
OK! ON TO THE MAIN EVENT!!!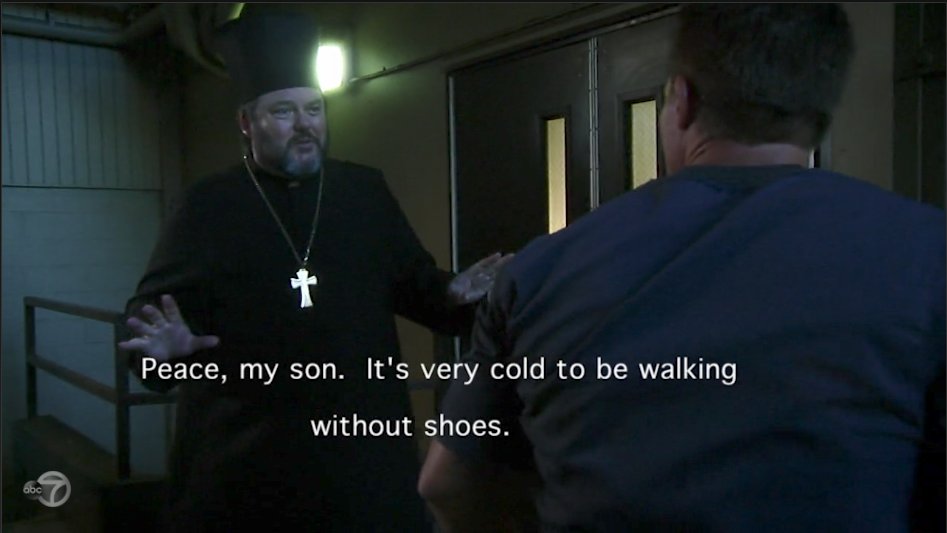 Wait!!! Are you who they says you arz? Are you... THE ONE?? *holy music
Um, I don't know.. I'm just trying to get home.
Oh! Do yous live in a castle? In ze clouds? Or a humble carpenter's abode? *holy music
I think...I think..I have a motorcycle
OH! I must dance the dervish dance to honor you!! VODKA FOR ALLS! *Russian music
NOTE: I have no idea what I just did there...but it was more fun than the actual scene. Believe me.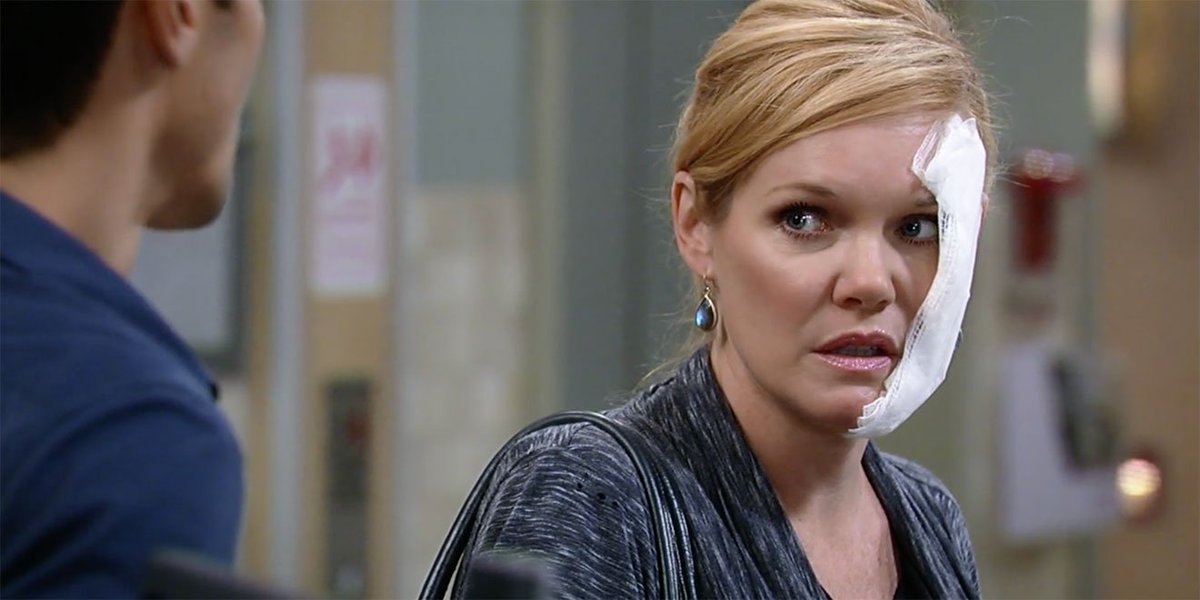 Um, you think anyone will notice?
Notice? Notice what?
This...well, pad on my face?
Oh? There's a pad on your face? Huh..
Yeah, it's been there since I was in Russia and you drugged that doctor and we flew home.
Huh. Must be the jet lag. I thought it was a scarf or something.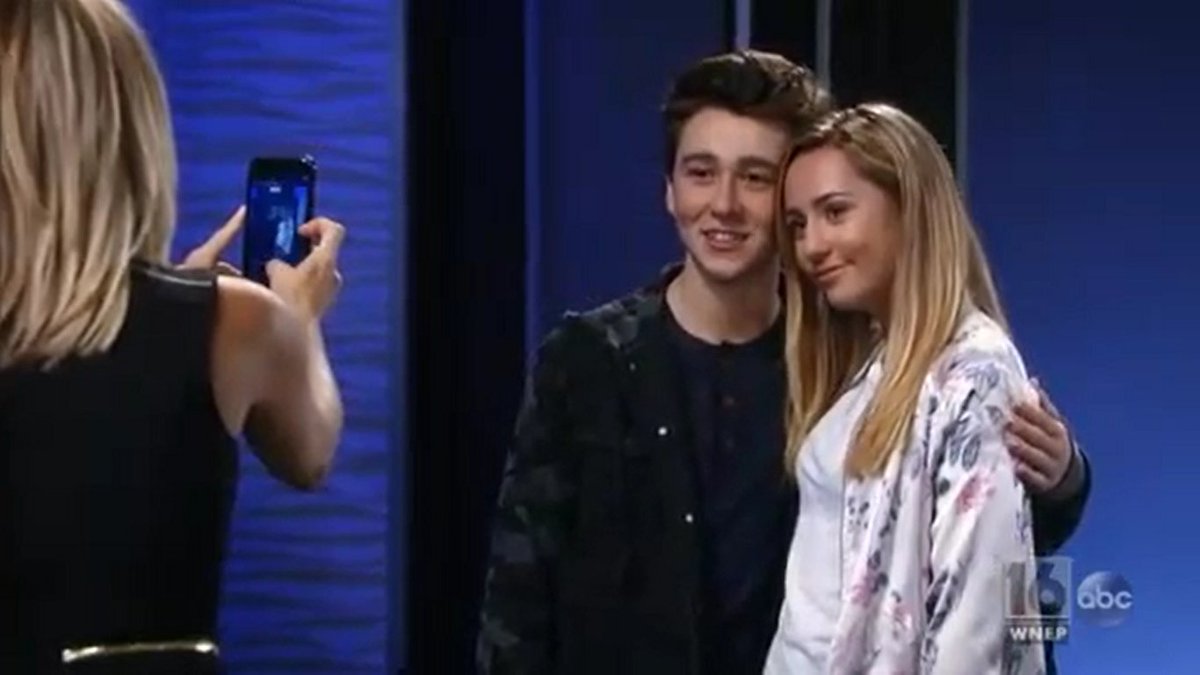 Just smile, Oscar, it will all be over in a minute...
Does your mom always take pictures when you go to the football game?
I don't know, never been to one..in fact, until awhile ago...I was shucking corn.
Corn?
Long story.
Here's a long story-- I don't have a DAD.
Yeah, that must be rough, not having a DAD.
NO DAD equals a ton of PAIN
Let's go talk about you not having a DAD.
And the pain.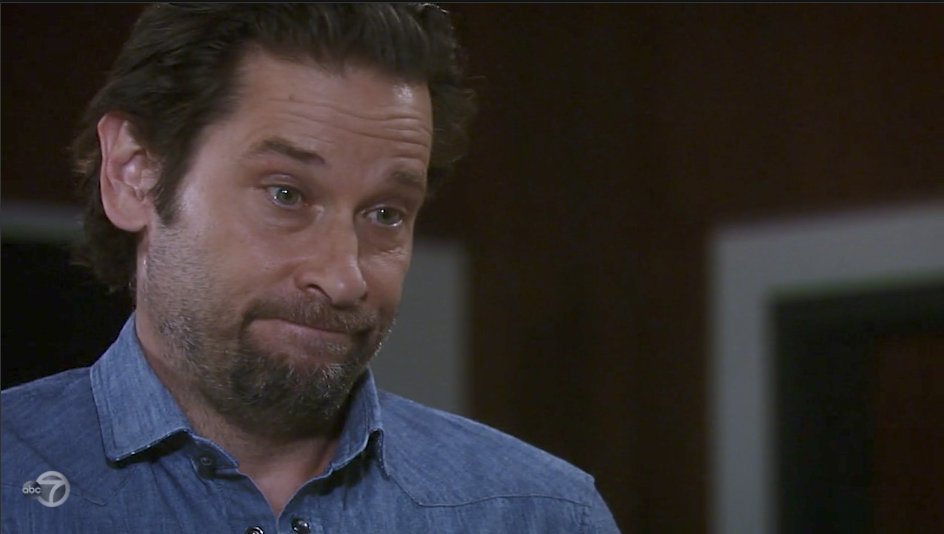 So.....that's it..that's the whole story.... It took years to figure it out but... you know. There it is!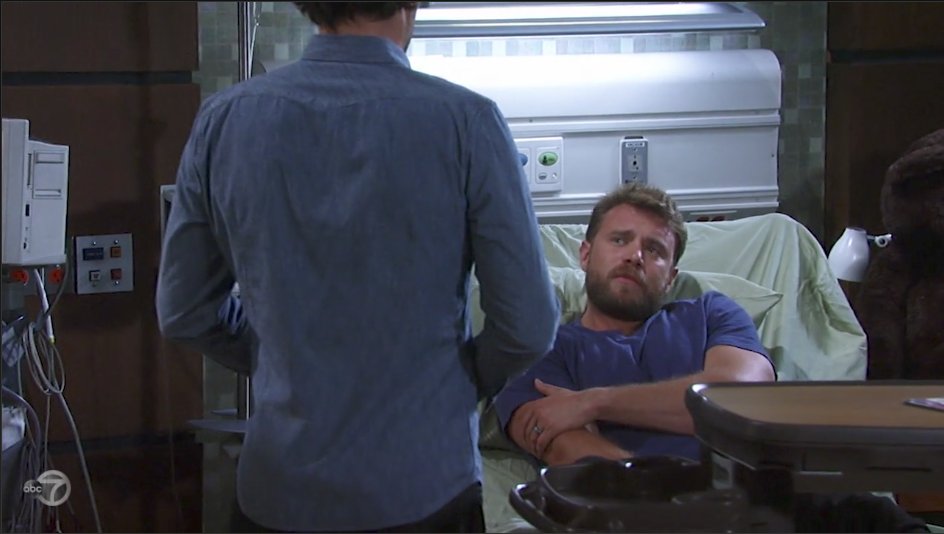 Wow, I'm so excited, can't you tell?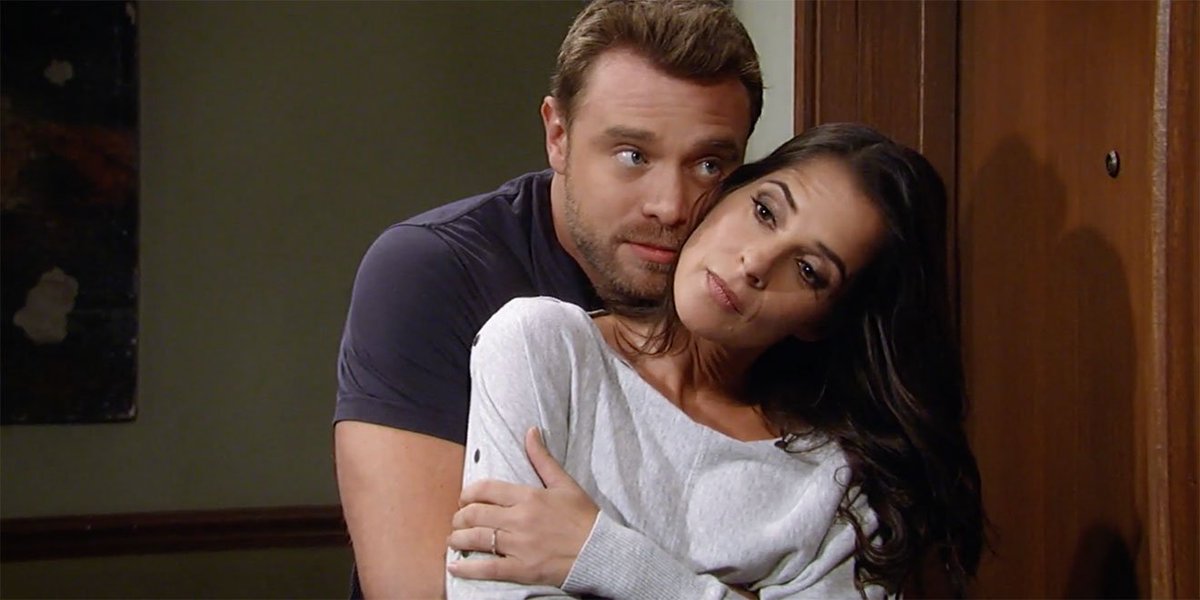 So, I'm home.
Yeah. *sigh*
Where are the kids?
Oh..um.. kids? Oh, yeah.. them. Out. Somewhere.
Ok.
Yeah, it's rough taking care of two of them, but I manage...
What should we do?
I don't know.
2 second shirtless scene to reaffirm our love?
Okay. *sigh* I'm so excited.
Me too, can't you tell?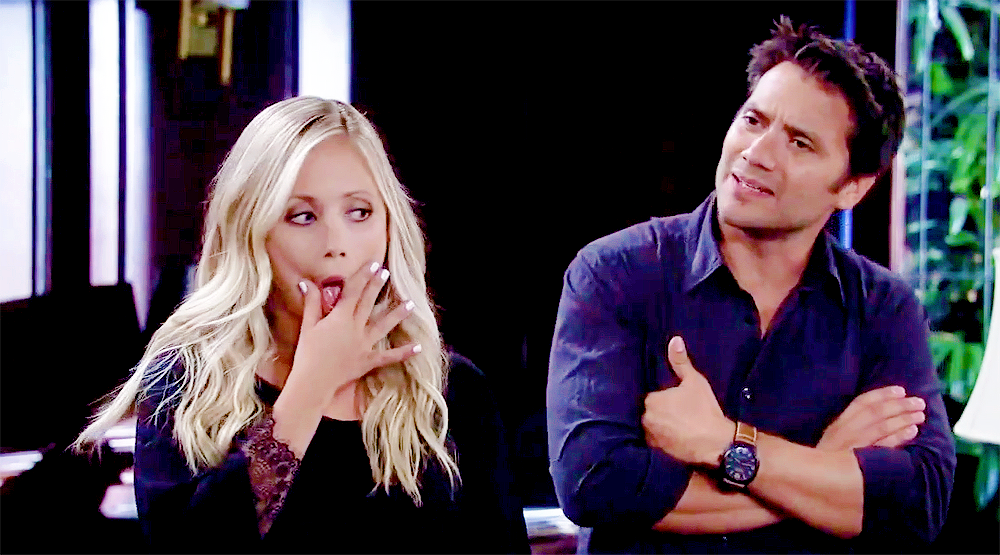 Lulu, what in the hell are you doing?
I'm plotting..plotting to get Charlotte ALL. TO. OURSELVES for the holidays!
You mean, like Columbus Day?
No..I mean like Thanksgiving, Christmas and Kawanza
Um, Lulu we aren't....
Shut up Dante! I want ALL the holidays!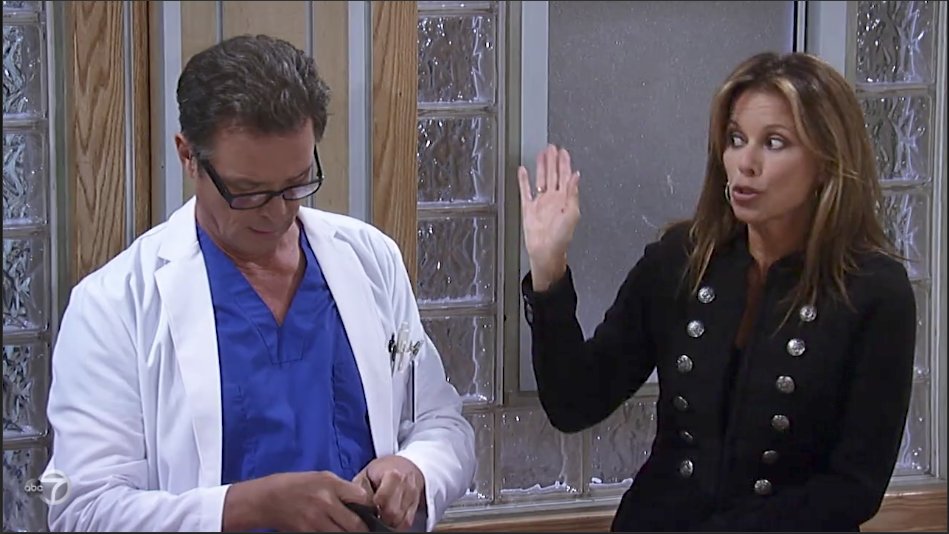 Hey! I'm over here!! Helloooooo...
Yeah, I'm checking my messages....
Why would you be checking your...
I think there may be a web series with my name on it so..
Oh, go-- I get it, believe me--take your messages!!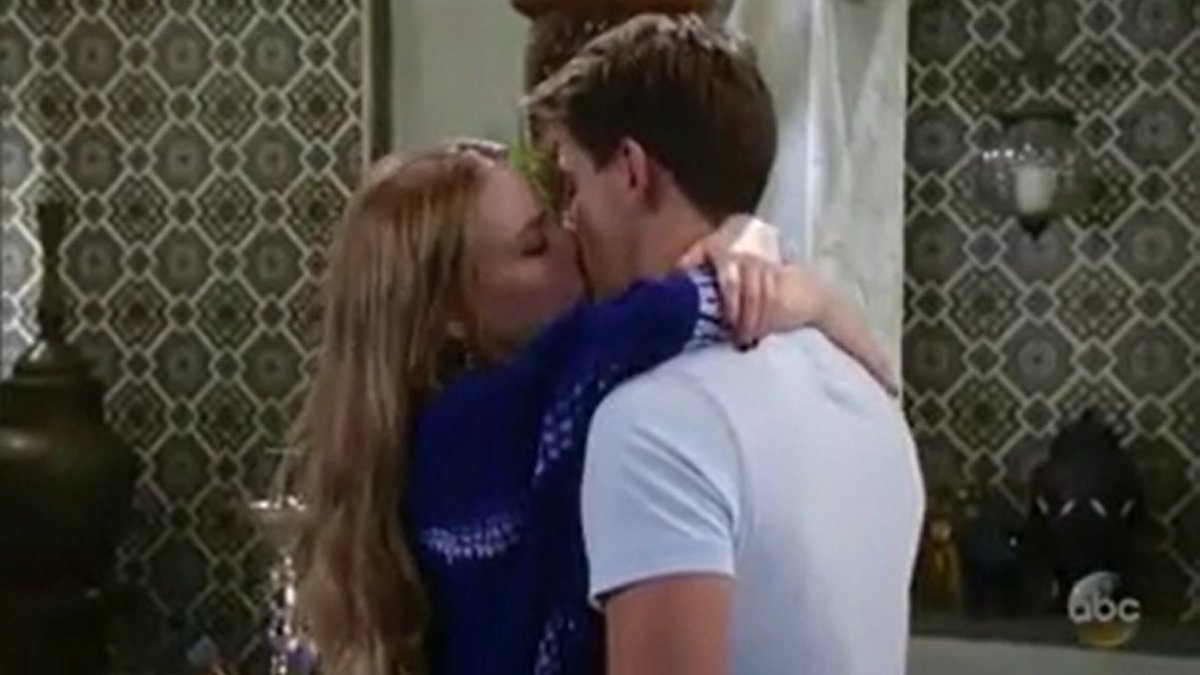 What's our story again?
I don't know....isn't this a photo from our Morocco trip?
Could be...does it matter?
Not one bit. Now, get me some milk and an oatmeal cookie.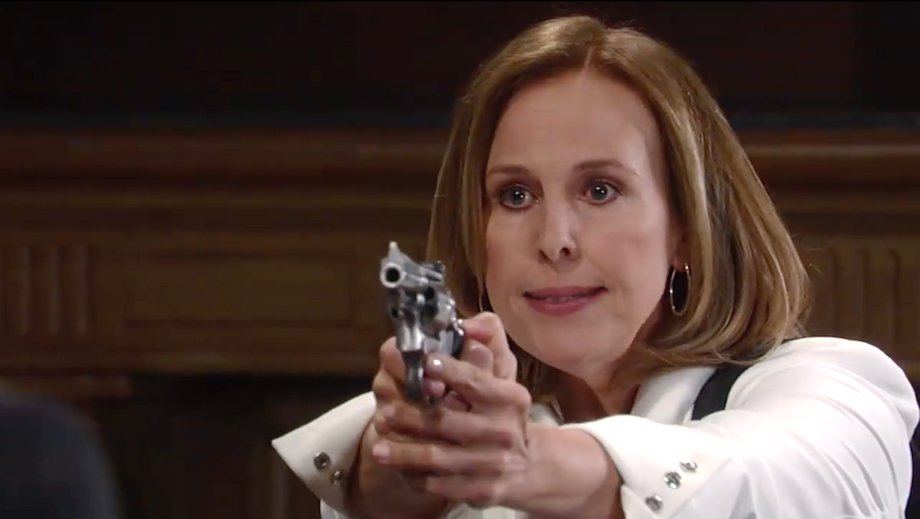 That's right, Valentin... I'm here to make you pay!
Wait...weren't you just on vacation?
Yes, I was...and now I'm here to make you pay!
Um... I mean why now?
Who cares why now? I just happen to have this gun and I'm going to shoot you!
No, you're not.
Who says?
My contract....
Oh, yeah. Damn it. Well, just watch your step, buddy.
Will do.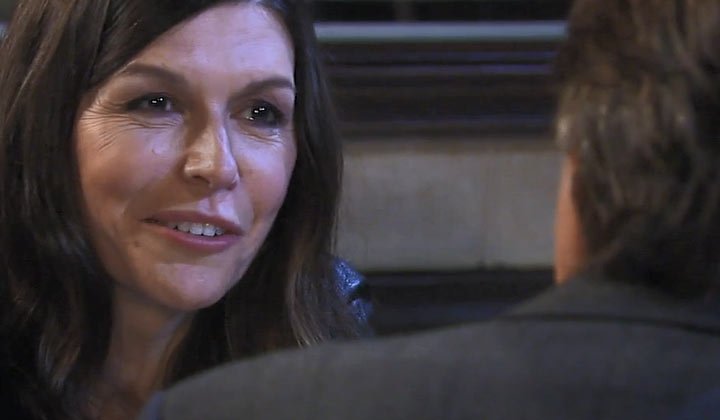 Well, here we are. Same place we've been for 2 weeks---same set, same everything!
Oh hold up, I did get to see that blonde lady on her balcony for a minute.
I know. You left the tea with the bug in it in your cab.
Yep, that I did. Hard being a spy.
Ok then...what next?
Why don't you tell me your life story?
Sure, we've got time, don't we?
All the time in the world according to our scripts.
Ok, who the hell are you?
I'm the sassy British man that duped Ava and Nicholas 16 months ago with the Weeping Nyiad Story.
Blink. Blink.
Oh come on now, I was adorable!! We were in London and there was a gun involved and...
Blink.
You really don't know this? I'm Huxley!
Why are you in my story?
Oh, well...you needed a companion on this boat to let you know all the things you missed in the years you weren't on canvas.
Like what?
Well..let's see... Sonny as a daughter that was conceived in the Quartermaine crypt with Ava Jerome...
Uh, I don't know her...
Of course not silly, but you will..she saved you! Anyway.. oh!! Bruce Jenner is now Caitlyn Jenner and we are almost at war with North Korea but that's not the half of it! You missed the entire Apple Watch phenom...
Huh. Blink.
Oh, and Donald Trump is president
Ok, now I know you're insane...
Honey, you have SO much to catch up on!! Just 2016 alone will make you want to curl up and drink that vat of Vodka over there...
Sigh. Well, at least I know Sam will be in the dull Penthouse, right where I left her, eating Chinese food and....
Oh, buckle up butter cup.... it's going to be a LONG ride to Port Charles!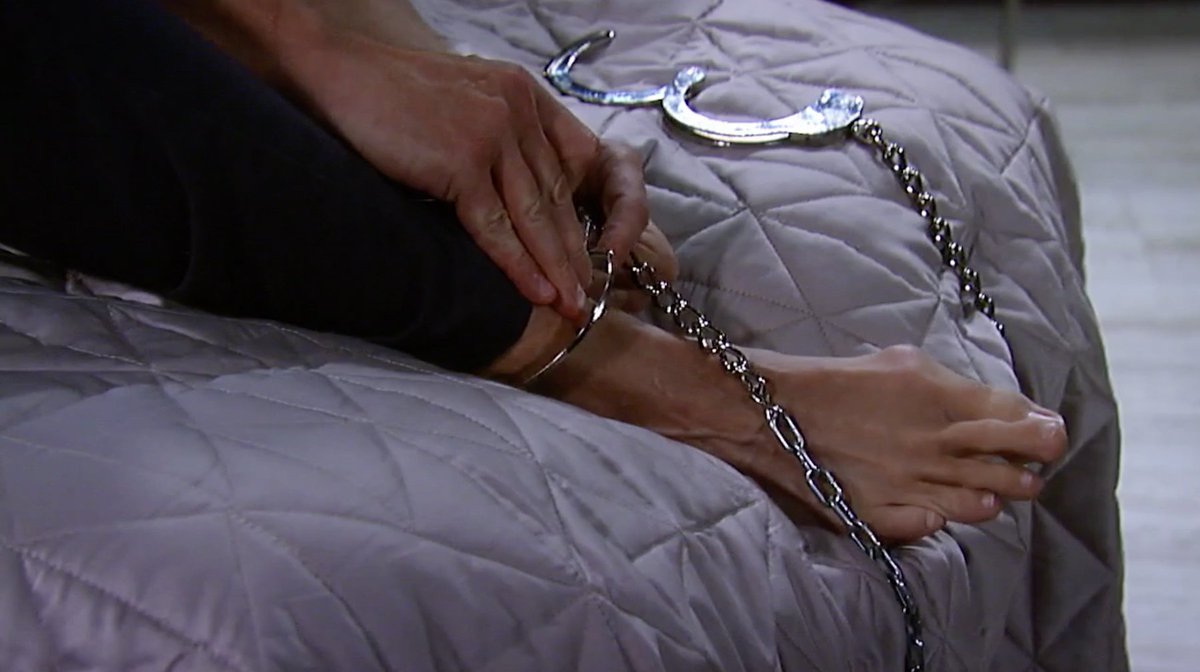 FOOT FETISH ALERT:

Sir Burton's feet for you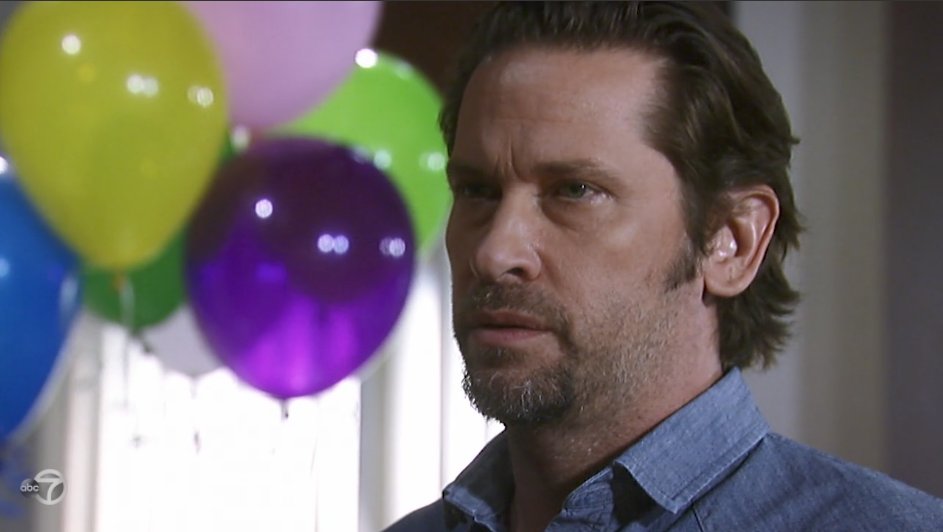 PROPS OF THE WEEK:

BALLOONS! I do wish they were all

RED

however. And Franco would have dressed like a clown but--girl can't have it all.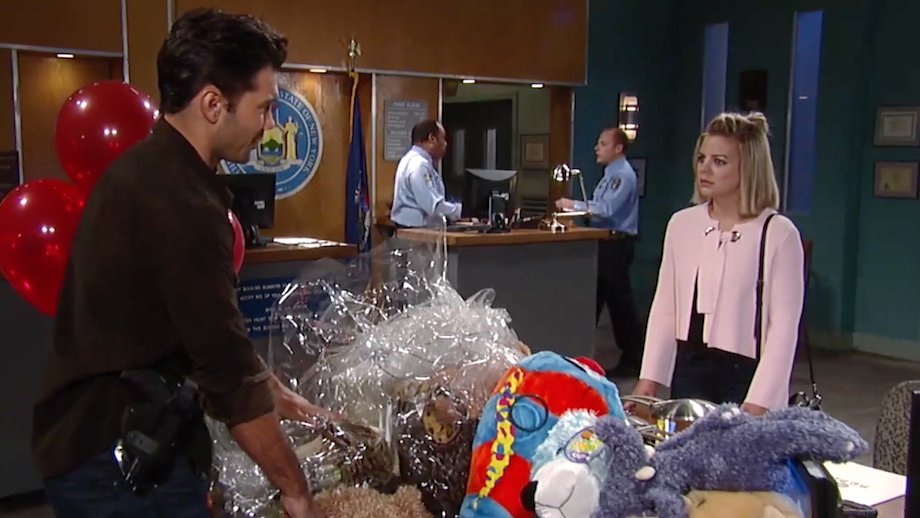 SO, RUMOR has it Burton doesn't really even get into PC until like October 19th. That gives you another 2 weeks to -- I don't know, wish that production had sped things up and gotten into the 21st century with "long lost/dead' character reveals? If you're not going to have them actually BACK-BACK then don't even tell us they are coming. Just spring it on us so we're not exhausted by the time it actually happens.
This Charlotte custody thing HAS GOT TO END. Please, for the love of GOD give Lulu and Dante a story. I so wish they had made Rocco have some kind of syndrome or on the spectrum or something. It could have involved the entire GH canvas--and given enough angst for Lulu to be her OCD self for a LONG time.
More production issues: Parker is back-- you show them for 3 days straight--then. VOID OF DEATH. You had Valerie involved.. Dropped that. PLEASE DO NOT SHOW CHARACTERS AND THE START/MIDDLE OF STORIES AND THEN NOT HAVE THEM ON AGAIN FOR 10 EPISODES!!
and...ALSO PRODUCTION: the EDITING IS MADDENING!! I'll say it again: stop with the choppy 1 min scenes-- it takes everything away from the story telling!!!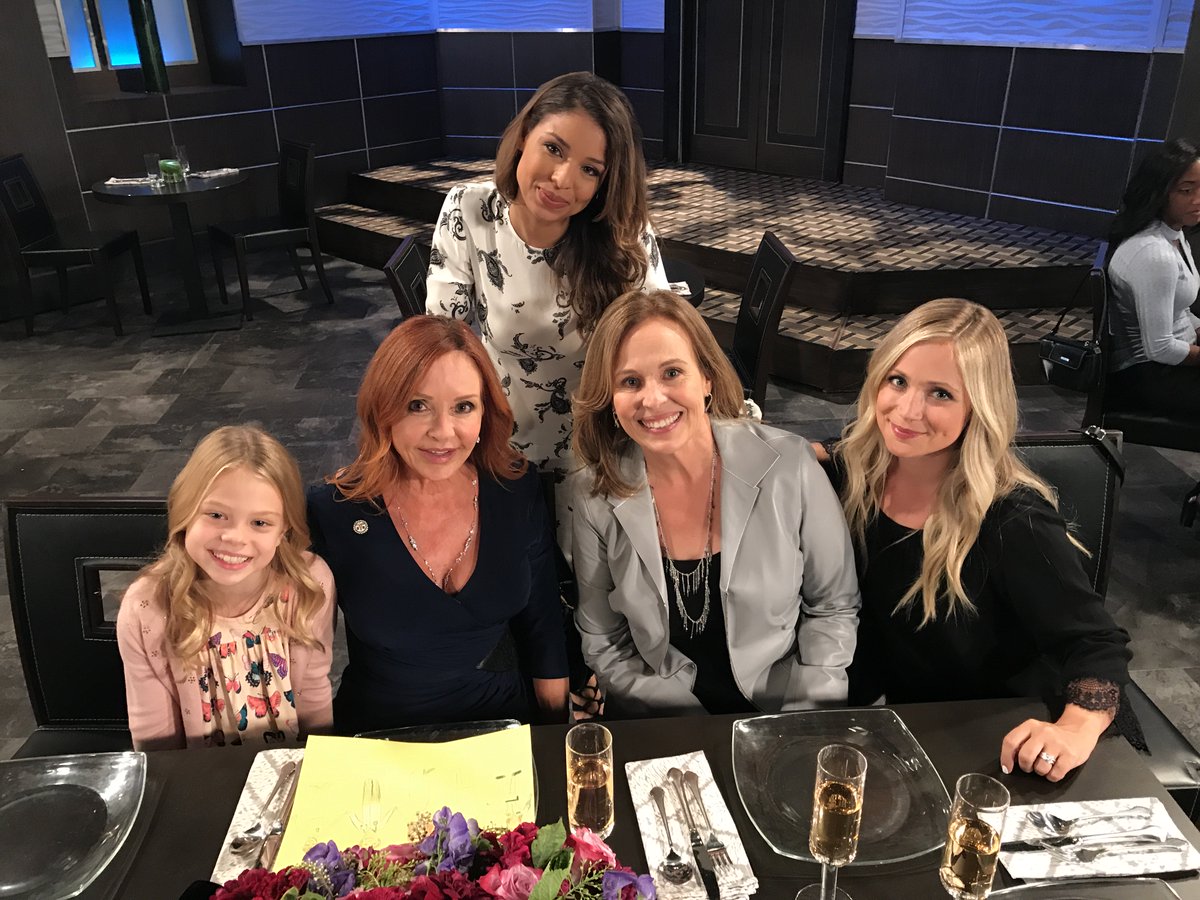 If you're going to have a nice thing like Bobbie getting a lifetime pin from GH--SHOW THE CEREMONY. Have alllllllllllllllllll the people there. Monica, Scotty, Lucy-- BRAD LUCAS. Is it that expensive or hard to get everyone together?? You had Mac and Flea on for 2.2 seconds for the Book Launch--why not shoot Bobbie's thing the same day? I know, I know nothing about running a soap. I do know that we used to get more than a few people in a room for more than a split second. I cant' believe Valerie (a character rarely used) was the one that was at a dinner with Brucas and saw an adoption brochure. AND IT WAS OFF CAMERA!! The hell? Jason Miller gets home from eons in a coma and....the kids made a sign but aren't there? Did you even cast Scout? She's like the baby on The Big Bang Theory. Never seen.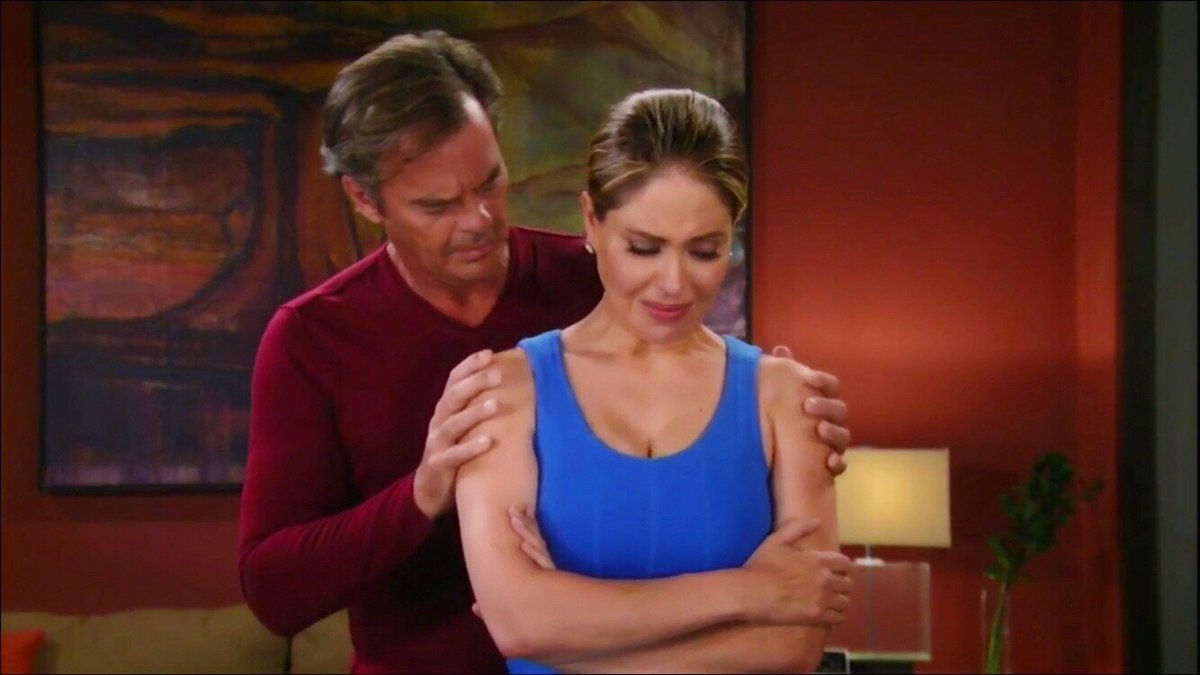 Great Nolivia follow up btw--- what DID Ned do that would piss Michael off? I mean?? What about the Pizza oven? WHY CAN'T WE HAVE FUN THINGS??!
Phew. Ok.. well, I'll calm it down. There's just so much potential here and I don't think people are looking at long term--or if they are??? It's done like the David Bensch story. Why don't you have TJ on the fast track with Kiki? At least that would add something. *sigh*.
Hope you have a good week. I'm off Monday. Trying to find the right gray for our den. Holy crap! There are a maddening number of grays out there and gray 'scales" . We've gotten 6 sample grays and--- welp. I'll have to periscope it when it's done for ya! I don't periscope anymore because I always had Gus on first. And..:sobbing: no more.