Scotty brings over Ava's check from the Art Show. He wants to know who she's Seeing--why she had a drink with someone. Oh, he's a little jealous!! Scotty's hair is just wild today..brown on top and gray on the sides LOL!!
Franco can't find a death notice for Drew. She thinks he should tell "Jason" the truth. He gets a call to go meet Scotty.
OMG... So, Jason Burton is on the terrace-- and Sam is there and JASON MILLER comes in and they make out !! He's in SUCH PAIN!! OMG, then Miller starts saying a bunch of stuff Sam said to him about him being the only one she could ever trust !! And that a year ago, she told him she could be 'herself' around him like no other.
OH boy. Oh boy.
Then, Sam talks about their wedding day!! Then they go upstairs to have Zex... and Burton leaves.
Now, they should have been playing with Scout in that scene. Just my opinion.
Alexis comes over later. She bitches to Sam about Parker and Krissy. Then they tell her they bought the Derek Wells company (that was Julian's) She was kinda weird about it but says it was nice of Juilan to sell it to them.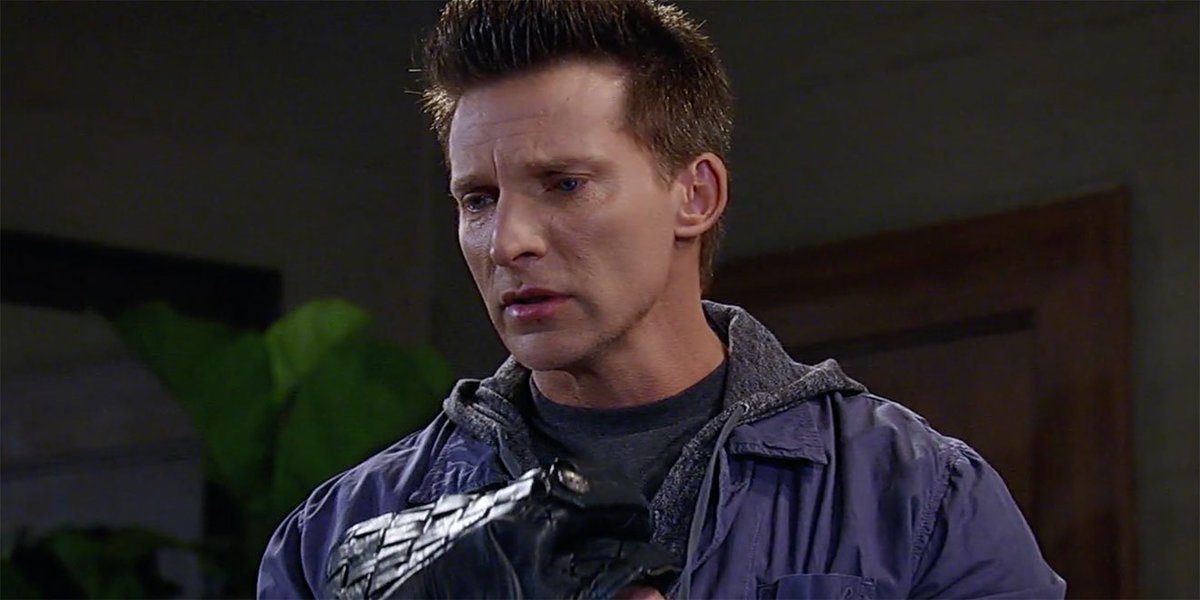 Jason Burton goes to the graveyard. Talks to Morgan. He says he feels lost-- and wishes he'd been there for him. Sad--good dialog. Then all of a sudden he stands up and pulls out his gun and spins around. Ava is there. I jumped lol She recognizes him from the clinic. She asked if he knew Morgan. He says yes, "how did he die"? She says it was an accident and he didn't have an easy life. She says he can stay with her. They go to her place. She says he can use Julian's clothes lol THEN she gets a phone call and finds out Jules sold the company. and says OUT LOUD: Jason Morgan bought it!! AHAHHAA. Jason Burton is all HUH/ WHA// WHAT/?!!
Griffin talks to Gopher about leaving the priesthood. Gopher tries to talk him out of it. Gopher leaves. Liz finds out Griffin left the priesthood, she's not surprised.