I'm here... still don't know if I want to deal with GH but I'll give it a go. I see that St. Jaysus knew Sam's number? And the new GH promo certainly spells it out: Burton is The Original Jason.
Finn and Anna are STILL AT THAT DAMN CAFE...I guess there's nothing more to see in Monaco. Finn goes to Cassandra's Terrace. They talk. He tries to lure her to Port Charles. Anna put a bug in the tea he was supposed to leave at her apartment but he forgot it in the cab. Derp.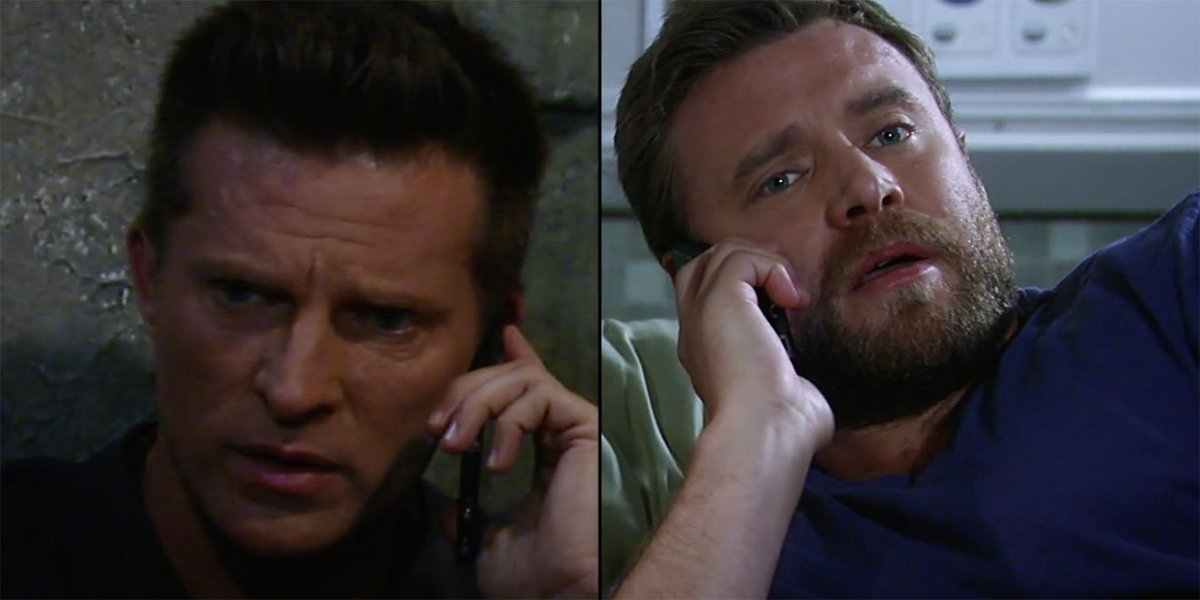 The "Jasons"
Hello.
Hello.
Who is this?
Who is THIS?
Blink
Blink
Stare
Stare
Jason gives Griffin directions to the clinic and some money. Jason the First stares into the void. The Orthodox priest comes back and gives Jason clothes. Jason "wants to go home". He prays.
Meanwhile, Jason Miller tells Sam he's done with danger; he wants a couch and the kids and to "Be her Man".
Valentin gave Nina a necklace. Zzzzzzzzz. They have sex.
Um, looks like Ava is going to be trapped at the clinic. Poor Maura West and her illness/trapped stories. Griffin busts in and stabs Dr. with needle.
Genie is back tomorrow and holds Valentin at gunpoint.