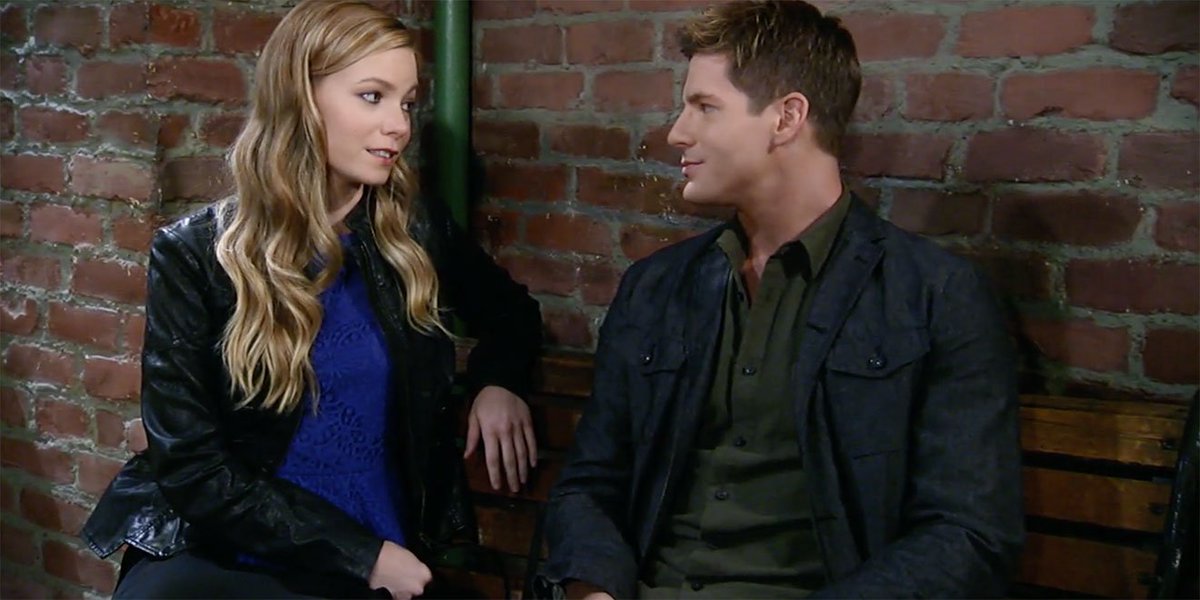 HEY.. HEY... what's up? Nothin..what's up with you? Nothin.
Anyone else getting Weinstein vibes from Dr. Bensch?? Hmmmm.. I hope not. I like JDP and it would be nice if he was fun and normal? AHAHHAA. Did I say that??
OMG Curtis found out from that dead guy's sister that Nelle was THEIR MOTHER'S PERSONAL ASSISTANT! Oh SNAP!!! Welp!! And, get this, Nelle donated 50K to Morgan's Charity thing!!?? HUH?? Say Wahhhaaa??
Carly finds Michael and Nelle and plops down. She's like WELL, NELLE thank you for the FIFTY-Thousand dollar donation. LOL. Michael says: I'll take it from here mom, thanks. "Did you sell the family diamond"??
Kiki is crying to Dr. Bensch at Perks about Morgan. God, why can't she talk to her girlfriends like Amy, Val---Krissy Molly...at the Brownstone (which I know they'll get out soon!! right? RIGHT!!?) Dilly comes by and is all jealous.
Griffin and Ava. This "hot" story is well.. like a Penguin. Brrrrrrrr. Oh, after blabbing the whole show, they finally kiss. Ava's gonna deliver that BOY!! WOOT They have sex and a hand held camera follows them. Lamp goes down. PANTS come off.
Alexis goes to Sonny's. Talks about Parker and Krissy. Great dialog and then-- it lasted 2 minutes. "I'm right, you're wrong" says Alexis LOL. Sonny thinks Kristina might learn something and thinks it's ok because she's in love. He isn't happy Parker is so old but can deal with it.
After, Alexis goes to Kelly's where Dr. Bensch just happens to be-- he talks to her about Krissy (what is he the new Andre??_) and they go for a walk.
So, Nelle obviously lied about being a teaching assistant.