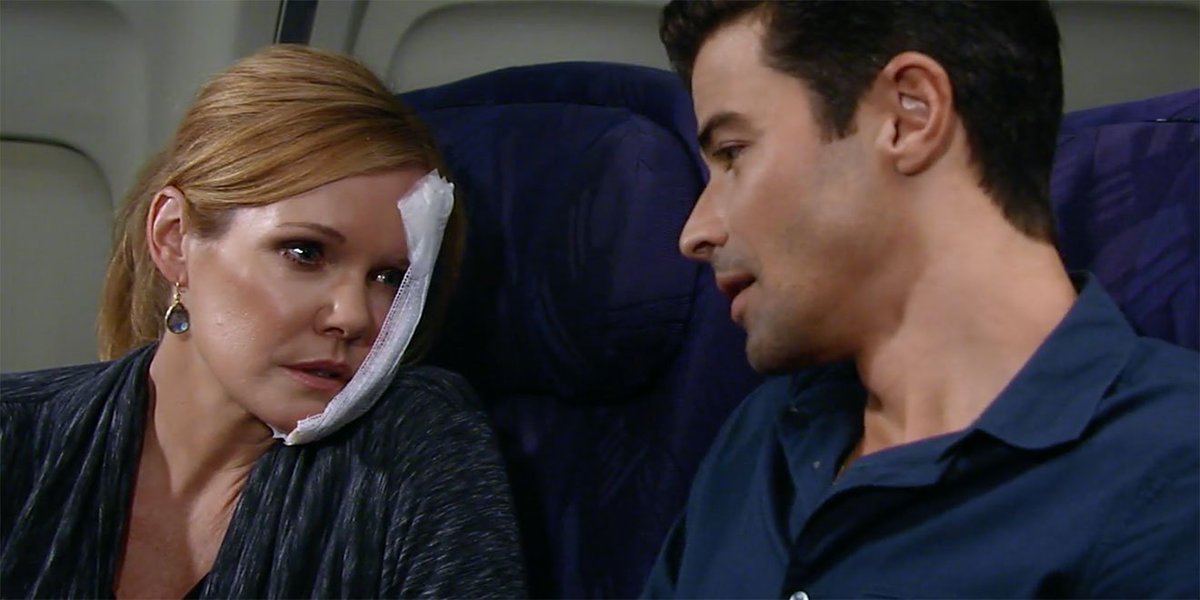 Ava and Griffin on the plane. He says they are "Friends" and that's it. So there.
At the PCPD, Nathan got a bunch of gifts from his "fans"-- he says he thinks he might be fired. They use the police station like a living room. LOL
Aunt Stella is on-- remember her? She catches Jordan and Curtis making out. She thinks she should leave. She's recovered from her stroke. Oh she got a job in Port Charles! Felix told her about a social worker job at GH and she got it! My wish came true!! Thank you.

Jordan calls in Nathan, he thinks he's in trouble. NOPE she just wants advice from "Man Landers"!! About Curtis' Aunt. Ha ha...Maxie and Amy have drinks together. See, I like that. They also look at tweets on the Man Landers' feed. Amy tells Maxie she's jelly of Nate because he was all popular now..and she was all popular in HS. Maxie was like "That was EXHAUSTING"!! Ah, that was a nice scene. I hope they put Val, Krissy, Amy and Felix in a house together.
OH. My God.! Like Josslyn and Oscar are SO not into having a body guard at the PC football game!! :stompfoot: Geesh, so NOT COOL. BUT! Oh, Sonny says it HAS to be cool.
Joss goes to get a Pumpkin Spice Latte and her Ugg boots.
LOL So basic.
I bet Oscar is homeless--- and his mom is gone or?? Josslyn asks if he wants to know his father. Who will he be? Griffin? Sonny? Drew? Franco? Hmmmmm... I wonder.
Sonny's BRICK guy is on. :eyeroll: He was trying to trace the call from Russia? LMAO!! Like it couldn't be a telemarketer.