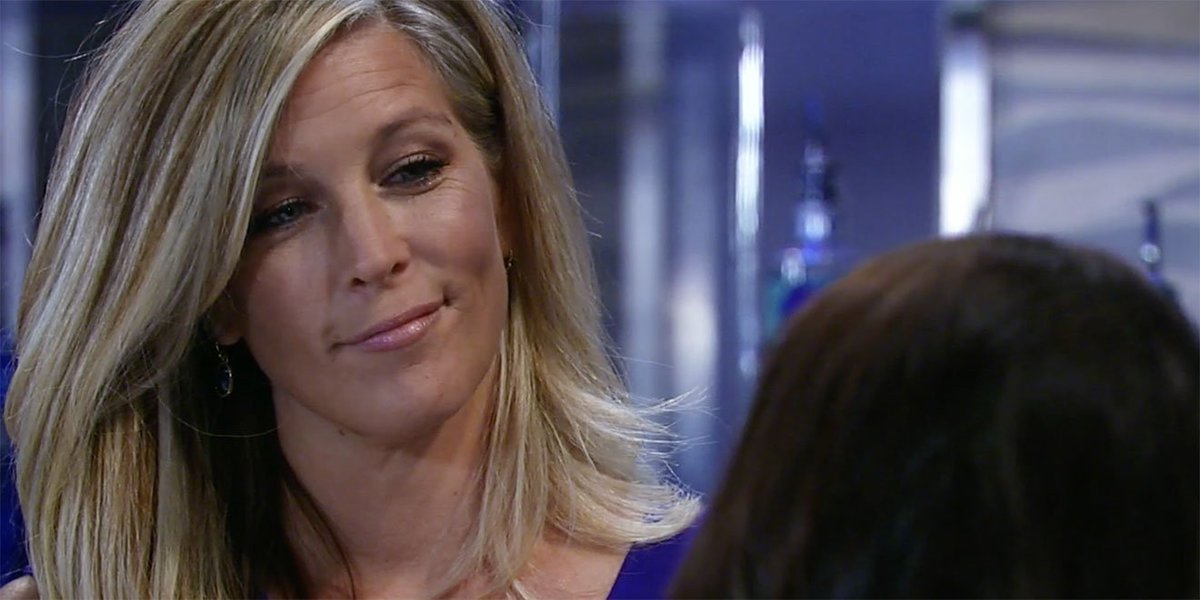 Sam was ready to be kidnapped Friday and TODAY is all of a sudden AT THE METRO? Wow, that was a major screw up. BIG time. Come on, get it together editing. Cripes. Carly's talking to Sam about the launch party. They even have different clothes on.
Franco draws a picture of Jason. Liz wants to see it but Franco won't let her. Liz says Jake is home so she's taking him costume shopping. I guess Cam and Aiden get to wear paper bags? LOL They don't even TRY anymore, do they??
Sonny and Miller try to figure out the whole meeting on the bridge. It's not really anything other than Miller thinks it's a guy out to get him and Sonny doesn't. When Carly and Sam come in, they all think they are being tapped by the feds on their phones. (They aren't, it's the Goonies). Miller says his phone isn't tapped. CarSon think they should stay away from the launch party because the feds might see it as linked to the mob.
Griffin tells Anna he's left the priesthood. She's mad he gave up the church for Ava Jerome.
Ava and Kiki zzzzzzzzz. Although Ava is getting in her face over not being able to see Avery.
She tells Kiki she slept with someone, and not an escort. Kiki guesses it was Griffin.
Goonies are in the steam room talking about grabbing Patient 6. VERY weird scenes. They are like the old Ford Brothers from OLTL "Gratuitous Spa scene"
Franco goes to see Dr. Maddox for a psyche session. He's afraid he hurt Drew. Now he's afraid he'll hurt Jake (no mention of Cam or Aiden LOL). Maddox is acting like he understands the whole Twin Jason thing. Hmmmm. Maddox bought Franco's painting--huh, I missed that I guess.
Liz and Jake. Jake tells her the man in the park had Dad's OLD FACE. She asks him questions about the man. Wasn't Jake afraid of the Old Jason on the island?? Right? Scarecrow??
OOOOOOOO!! Maddox is a baddie!! He's talking the the GOONIES!!
2 of the Goonies are on staff for the Launch Party.