OH IT'S ON!! Blocked AND Status to: SINGLE!!
Oh boy..it was another one of those weeks where I'm pressed to find anything noteworthy. I usually remember at least PART of the week but only one scene really stuck with me and I'll get to that one first.
I guess we are lurching to November sweeps? Lumbering? Plodding? Maybe that's why everything feels like a treadmill. Anyway, thank goodness 90% of the actors are awesome on this show. If not for them, we'd be doomed.

Grad some alcohol and buckle up-- this isn't a pretty read by any means.
BEST OF THE WEEK: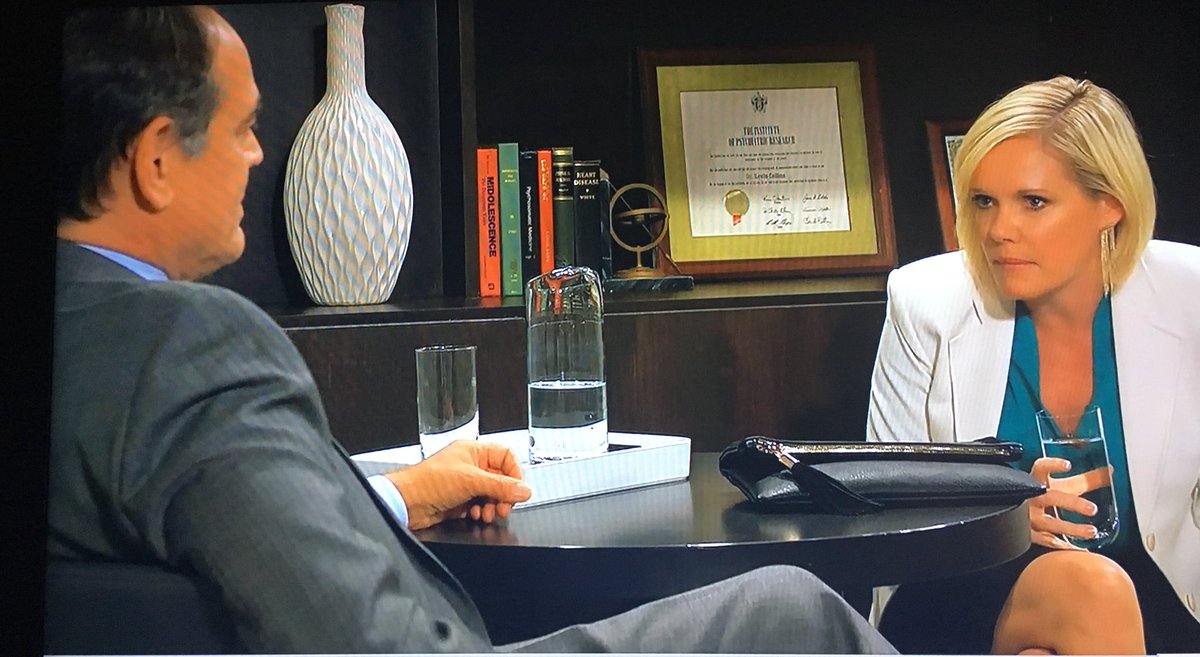 So, the scene that has stuck with me this week is: (drumroll please) AVA AND RYAN!! Why? Well, you can't get any better than Maura and Jon now can you? By the way, I had no clue they were on ATWT together at one point? I guess I'm glad so that I didn't "see" their other characters in this scene. Anyway, it went a little something like this:

I really need to talk about my anger and rage toward my daughter.
Oh, really? Tell me more--much more!!
She slept with my priestly man and they deceived me for months.
Oh, interesting...tell me, do you have dreams about torturing her? Maybe putting her in a room tied up for months and poking her with a stick?
NO! Of course not...although that does sound a bit...delicious.
Yes, yes it does, doesn't it??
Oh, Dr. Collins, you SO GET ME!! (blush, giggle)
I think we need to talk a lot more, and maybe over dinner...
Oh please! I'll bring photos of Griffin and Kiki and you bring some sharp scissors...
Done.
NOTE: These two are a goldmine...as are Franco and the Doc. Hell, let Ryan give EVERYONE therapy. He could really just mess up the whole town and have them murdering each other left and right!!!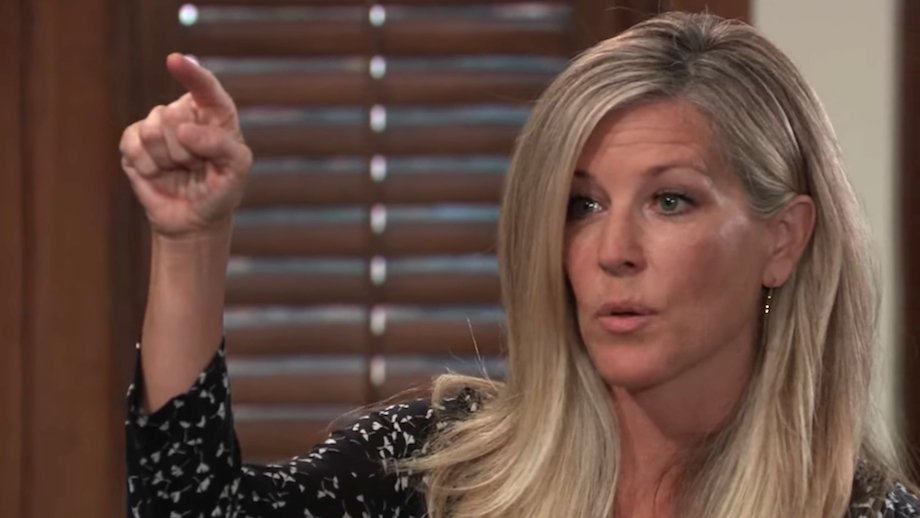 Second best scene also contained Maura West (no surprise there)-- Ava and Carly!!! First of all Laura Wright gets my award for annoying me so damn much as Carly, I wanted to put a fist through my TV. Geesh...everything Carly said to Ava was technically true -- but she delivered it in her sneering rapid-fire Carly mouth in a perfectly cutting manner. Maura played Ava as wounded and flustered, which was an interesting direction. Ava could have mentioned Carly's stint in Ferncliff but didn't. Why? I think Ava still has a tiny guilt chip in her that she had a part in that. This separates Carly from Ava. Carly has NO sympathy for her enemies--zip, zero nada. Ava at least sees the 'big picture' and can have some human feelings. She does evil, wrong things but always pays with the guilt. Carly? Nah.
MEDIOCRE AT BEST:
OSCAR'S CANCER: I can't even put into words how I would have written this all differently. A younger story is very needed, that's true. SORA'D Cam is a godsend. Yet, this cancer thing is just ...not working. Having Drew and Kim in an office in GH (for two different days now, for two different scenes) is an example of the cramped non-movement going on. Them telling Monica felt like an isolated throw-in scene that we won't hear much about again. Joss' angst is a good angle but she has no friends (save Cam) to bounce anything off. Why can't soaps do anything with teens that feels 'real' anymore? Even the "park anniversary" was so Disney I wanted to hurl. Nothing's organic. Add to that the fact that Oscar is just not pulling rage and fear off, and well.... it's not "Must watch TV".
WASTED TIME (like the Eagles Song):
PETER AND MAXIE: The only time I liked WR on this show is when he was angry and telling Faison off at the hospital bed. That seems like ages ago. What IS he supposed to be? Sleazy tabloid publisher out for himself or a panic-attack ridden sad boy who Faison was mean to in his childhood? You're wasting Maxie's charm and banter on THIS? Hard pass.
FINN, DAD AND CHASE FORD: I get that Chase is basically a Nathan replacement. I even kinda like the character. But this brother/dad/brother thing? Snoozah. Chase working with the WSB is about the only thing worthy to keep going ---and it should have kick started the whole "Peter knows" story with Anna and Finn, Robert and Chase and Drew and Jason. BTW, why is Anna still going after Dr. Obrect? Seriously.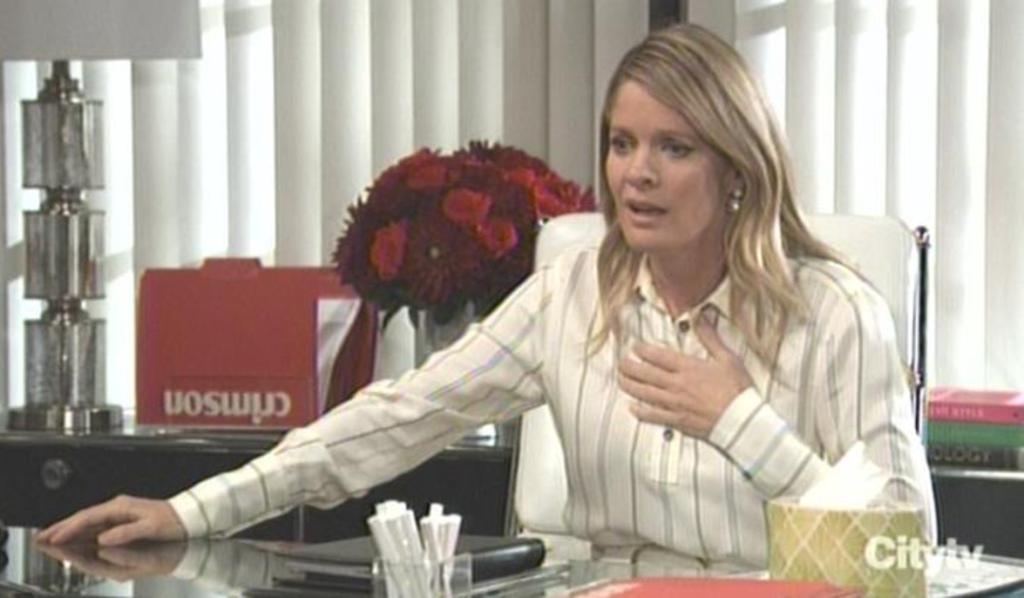 NINA'S DAUGHTER: If this story was going to be done, it should have been done while Silas was alive. It should have been Kiki. And it sure as hell should have been done instead of and before the Peter-Anna thing. Two women with two unknown kids who may or may not want them at this point in their lives? Um... okay. :Shrug: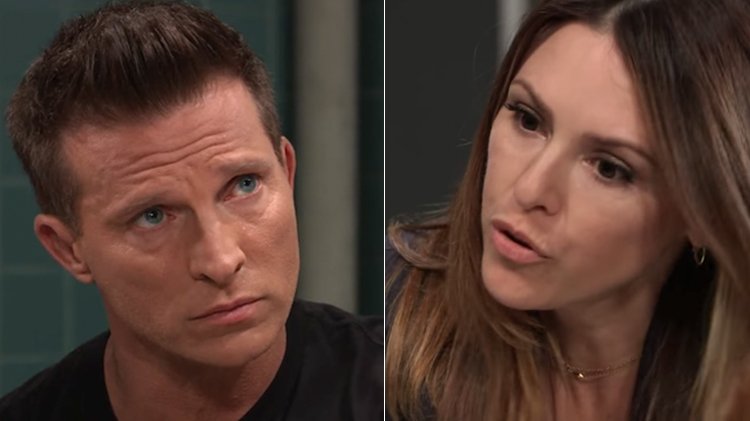 THE DA AND THE BODY: Just end this now. I don't care how. Just have her leave on assignment to Brussels and never come back. Have the zip-drive mailed end up in Ryan's hands. Can you imagine the damage he could do with it?? Drew's memory story has passed; it's over. You had a year to get that up and running and ....nothing. AND NO ONE CARES ABOUT A DA TRYING TO 'BRING DOWN SONNY' BECAUSE IT'S NOT GOING TO HAPPEN. Even if she did get a small victory and he 'went to the big house'....he'd just save PC from a bomb and get pardoned again. So.. don't even bother.
WHAT WRITERS SHOULD CONCENTRATE ON:
Mike's battle with Alzheimers
Ryan/Kevin story which would include the killing of Griffin and Kiki in an apparent murder/suicide, Felicia obsession, giving bogus therapy to residents, sowing discord at GH and other nefarious deeds.
WSB finding out who the other patients were; and having Jason's psyche change because of his time there and Drew learning who he is
TJ internship at GH... Molly's battle with (Insert something) and their struggle as a young couple trying to pay off school loans and starting their lives out.
Baby Switch--but get this; actually SHOW Brad and Lucas WITH THE BABY-- bonding, having fun, being Dads.
SIDE STORIES THAT SHOULD BE WRITTEN:
Krissy and Val...Val's new position with Chase. She and he flirt but she comes to realize she likes Kristina more, and realizing she's bi.
Carly and Sonny's (off camera) vacation to ....(fill in the blank)
Aiden's gender exploration
AND have the two weddings already.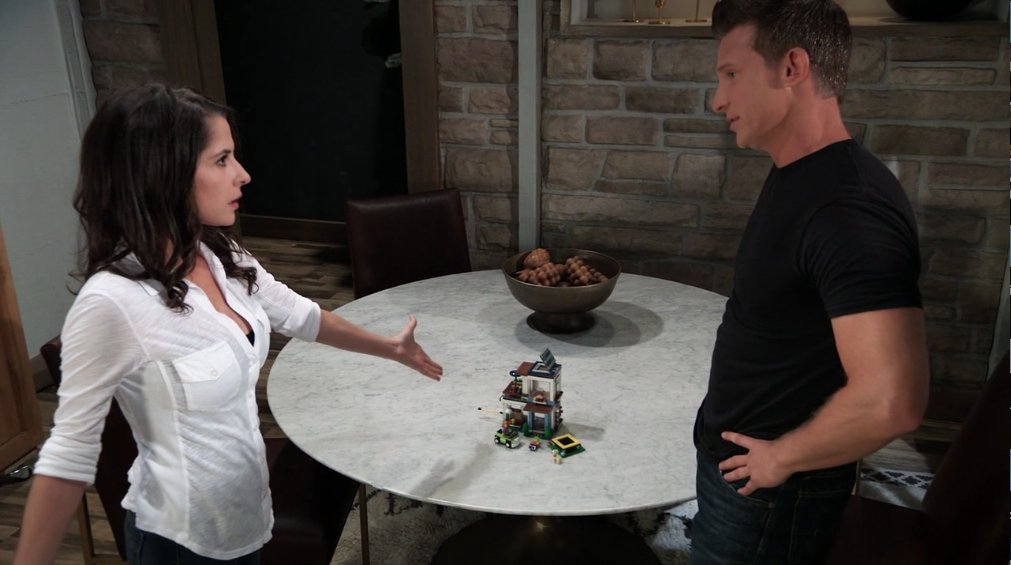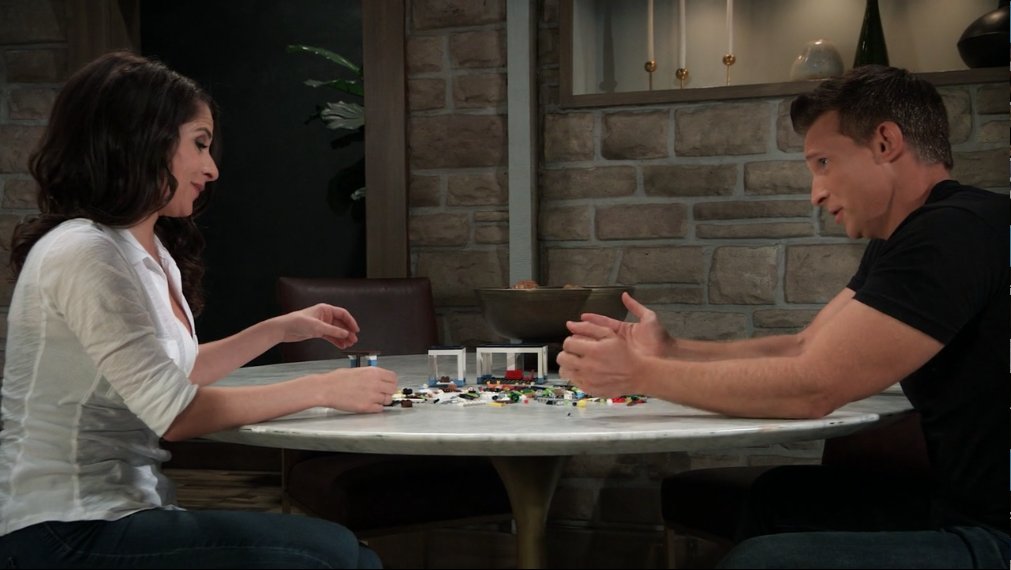 PROPS OF THE WEEK:

Why, LEGOS of course!! Aren't we adorable putting them together? So cute.

FACE OF THE WEEK:

Aw, Billy Miller you know I love picking on you but man, you have to have the MOST "I really love my job" face EVER.


Ok, that's it. Pretty crabby blog, I get it. Oh, and a side note--I said JaSam have sex on Monday? Well, apparently either Drew or Alexis interrupts that so... sorry.