I'm convinced that Oscar is living in that damn park.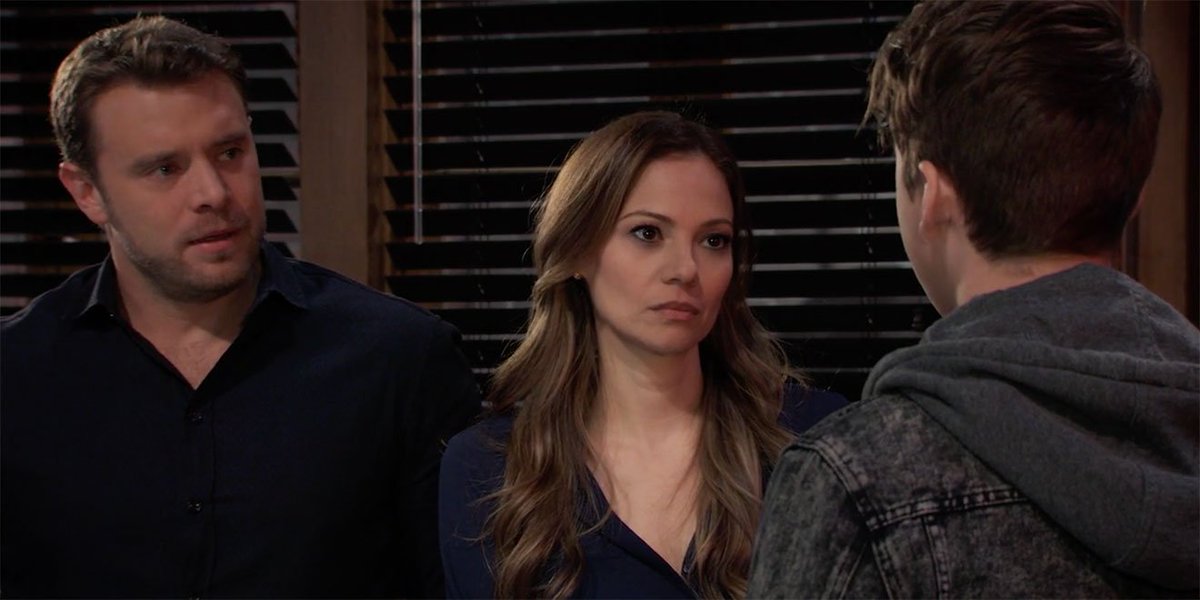 It's Charlie's Pub today.. Drew, Julian, Alexis... Kimmy are all there. Alexis tries to get Krissy to get a job as an Actuary...boring. Krissy gets all pissy.
Drew is meeting Oscar for lunch on his Bday. Kim is going to stay. Oscar comes in after seeing Joss at the park and is all mopey with attitude. They argue...Oscar gets mad at Drew because he had medical treatment HE didn't want. (like it's the same? LOL)...he leaves.
Ryan is putting off Laura. This is not good--a psychopath is a psychopath. JUST DO IT UP. Scotty comes over, tells Ryan he interviewed for an anniversary article about Ryan Chamberlain. He represented Felicia in court. Ryan gets pissy, storms off. Laura asks Scotty out for a drink. Scott says that when Kevin was with Lucy years ago he left for a long time to tend to a patient. Which is true--that did happen. I bet they'll say it was Ryan!
OMG So, Carly dreams about Kevin/Ryan tapping Morris Code on the table...then thinks about the hospital where someone was tapping it out. Then she sees Ryan/Kevin in a straight jacket. Wakes up all shaken
Mike comes back from daycare--Stella is with him. Carly's afraid to put him into long term care because of her time in Ferncliff. Stella assures her that memory care is NOT like Ferncliff.
Ryan is seeing Alexis for therapy. He's trying to figure out how to treat her based on Kevin's notes. Asks about Mekkos. She talks about having to give up her baby when she was 17.
Which later, prompts her to take Oscar's case because she thinks he should decide his medical fate.
Kristina calls Parker--and Parker is at a mixer. Kristina gets all upset and when Julian tells her she can go home, she steals a tequila bottle and goes into the PARK and chugs it on a bench! LOL Like in the open, in the day!! Since when did she care about Parker??????? Huh??
Best scene was the bicycle scene with Sonny and Mike. Very good.