Yet another thrilling week....
Are you sick of my blogs yet? I noticed the other day I've made over 4500 posts. Yep-- 4500. Going all the way back to 2009. That's a hell of a lot of Sunday Surgeries!! Forgive me if I get rather--redundant at times. You all know that I love the show. You all know I think the acting is top notch. You all know I've learned a hell of a lot how the writing, pacing and tempo can be affected by management. That doesn't make any of this any easier. So let's go.
I'll have what Ava's having
Sigh... another week where I struggle to remember what happened. Why did I name my blog Memory Game this week? Think about it:
Mike is losing his memories...
Oscar won't make new memories...
They are still having Morgan memories...
Drew has no self-memories...
and I have to struggle with my GH memories.
Just thought it was a common thread lately in the show.
What the hell? Six years, no sex and your MOM walks in on us??
Yes, Alexis interrupted JaSam ....and then Sam wanted to take it 'slowly'. SLOWLY ?? Any more slowly and you'll both be in the nursing home. I realize that having them dive right into passion was not the way they were going to go--but COME ON.
The wine scene.
I don't know about you but it felt awkward...and forced and just weird. Here's a couple separated for how long, that share a son that he didn't even know was his until he came back and---
:hands in the air:
So, I got in trouble...haven't you ever faked a tummy ache to get out of staying in for recess?
Aiden gets a note from his teacher to give to Liz and she finds it days later. What is it about? We don't know because she has to go in and have a discussion. Given his penchant for princess pencils, could it be he's being bullied for his-- 'differences'?? Like I said the day this aired, Molly totally should have been getting her teaching degree and been in this story. That aside, I'm hopeful that the teacher talk is done right. We shall see. Isn't it a riot how Cam and Aiden are on now and Jake is like MIA? LOL!!
NOTE: I love the kid playing Aiden. He's adorable and pretty natural with the acting.
Yeah, kid...life doesn't get much better than this...just two dudes takin a stroll in the park in their gray tshirts...
Why are you talking to me?
I like your Mom, kid... she and I have something special...
Um, you know, my name is Oscar..
Right kid, Oscar. Here's hoping your grow old like me and find yourself a lady like your mother.
You know that's gross, right ?
Sorry, kid.....I don't have a lot of practice at this.
So this week we continue the "Oscar-Rage" and deception of Josslyn. Cam decides to help Oscar and lets Joss see a picture that Oscar texted him with another girl. I feel like this story is so..thin. 2 kids in the library....2 kids in the park...Dr, Drew, Mamma... Mama and friend. Very disconnected. I realize soaps are on daily but damn, there's just no intensity here.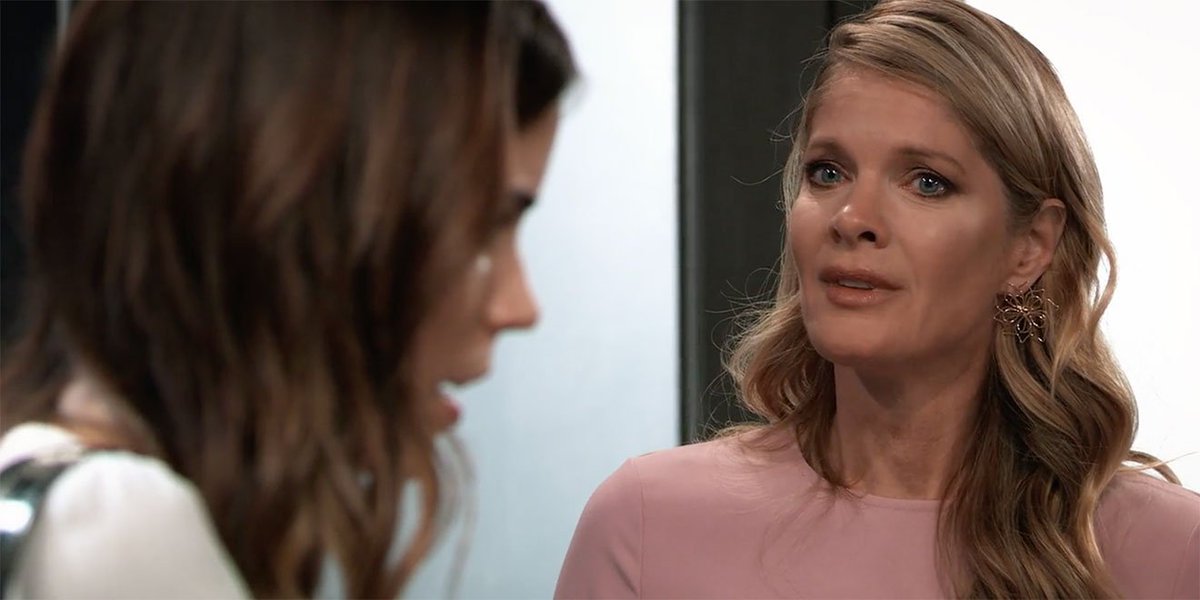 (read this as fast as you can) BUT!! I really REALLY REALLY REALLY want to be your mom!! I mean, I bought matching jammies for our trip, some hair bows, and I know you like horses so I bought two that matched and we can ride on the beach together and do you like Christmas? I love Christmas because it's so magical and..do you like magic? I do!! Maybe we can go to a magic show together!! Yeah!! Let's do that!!

Poor Nina... wanting a daughter so much and Sasha being-- not interested. She didn't even have the necklace part!! Given Valentin's shady meeting with Curtis on the docks, something's fishy here.
The only good thing about Morgan's Memorial.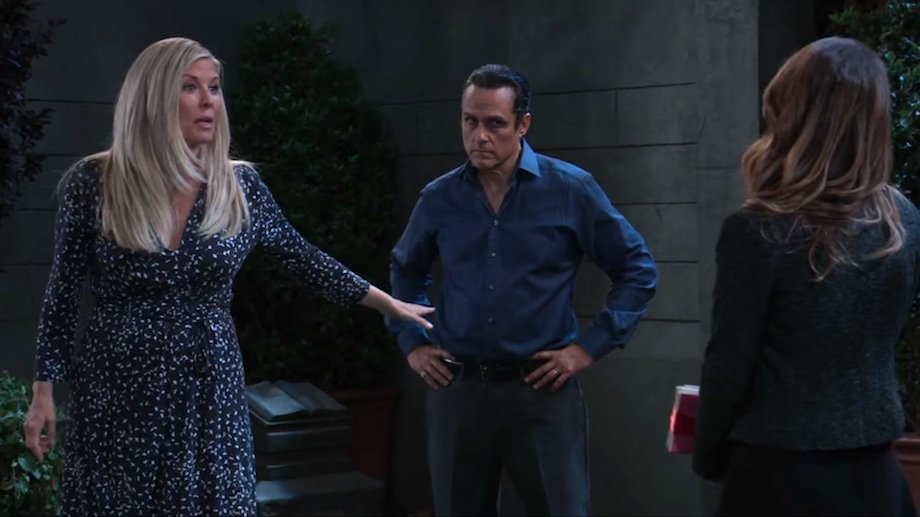 How dare you come into a public cemetery and interrupt our grieving! It's only the 99th script we've gotten to play since Morgan died and I don't appreciate you breaking my concentration...Mar-GO.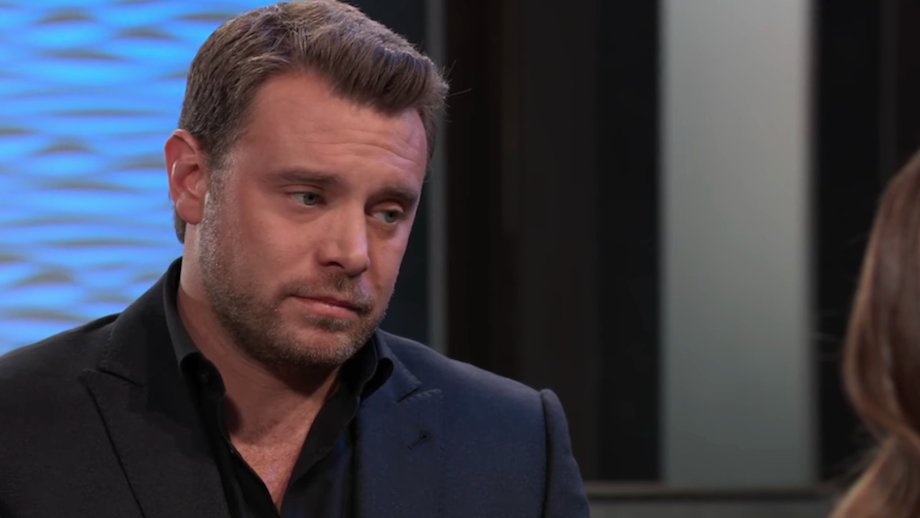 What did you say? Sorry... I was asleep.
Oh boy...the only thing that could happen with this 'situation' is that DA Lady and Peter get together and fall in love--then leave Port Charles.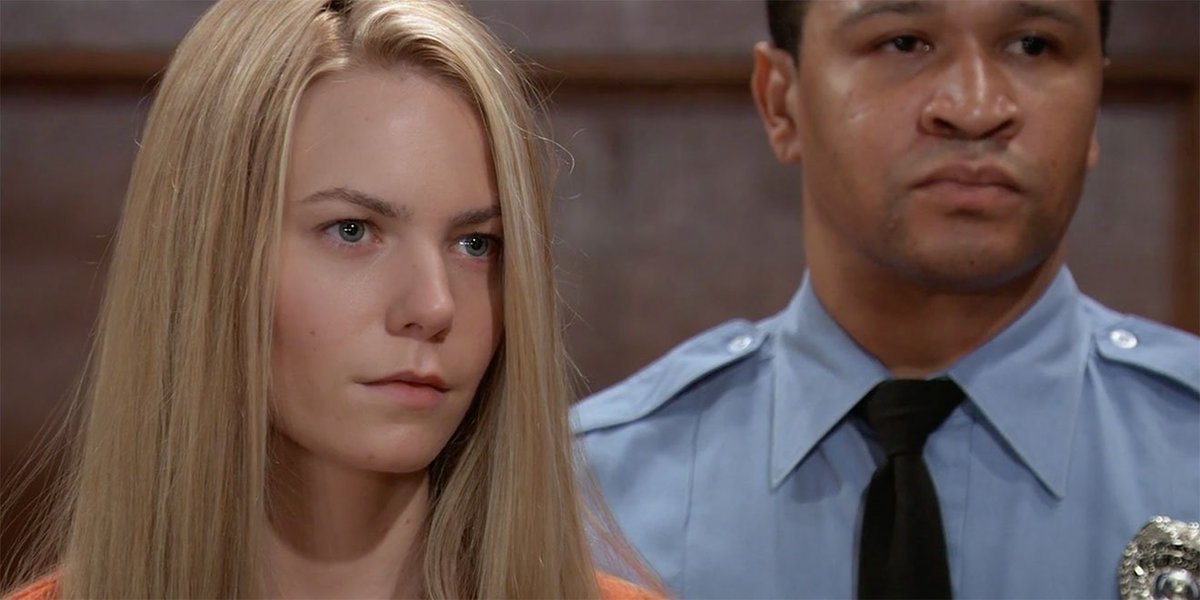 HELLO, MICHAEL (said in "Hello Newman" voice)... look at my pretty highlights. Nice, right? Jail has been kind to me. Oh, I have a secret. A BIG ONE. Neener Neener.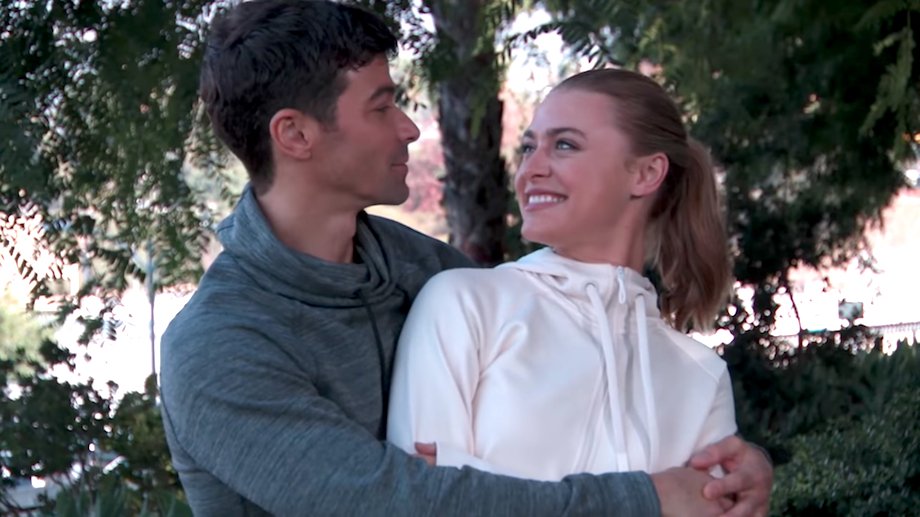 This would have gone SO much better if they would have been in lust from the start. Since it was played like a one-night-mistake, I'm not invested. Don't tell me Kiki even looked at Griffin twice until now, either. Because she didn't. So..whatever. All I want is to see Ryan kill them both because Ava hates them. Yep ...do it on Halloween and make it really scary too. HBO scary, not Lifetime scary.
Kristina doesn't know what to do with her life and apparently being a bartender at Charlie's isn't the most exciting thing in the world.
DA told Drew she has his memories on a stick.
Kiki and Griffin wanna have Ze Zex.

Morgan's still dead. (we think)
Mike likes daycare.

Nelle's on trial
Joss thinks Oscar likes someone else.
Brad saw Nina at the courthouse-- and Michael too. He threw up in his mouth a little.
Liz has a conference with Aiden's teacher.

Finn's Dad has Lyme Disease ....Finn still doesn't like Dad.
Sasha doesn't want much to do with Nina, Nina wants to stuff Sasha back in her womb.
Finn loved Dad's wife-- and possibly had an affair with her around the time they got married. Perhaps Chase is his kid?
Ryan will kill or attempt to kill Kiki and or Griffin for Ava, thinking he's doing her a favor.
We'll have a scene with Valentin meeting with Sasha, paying her and her feeling guilty for duping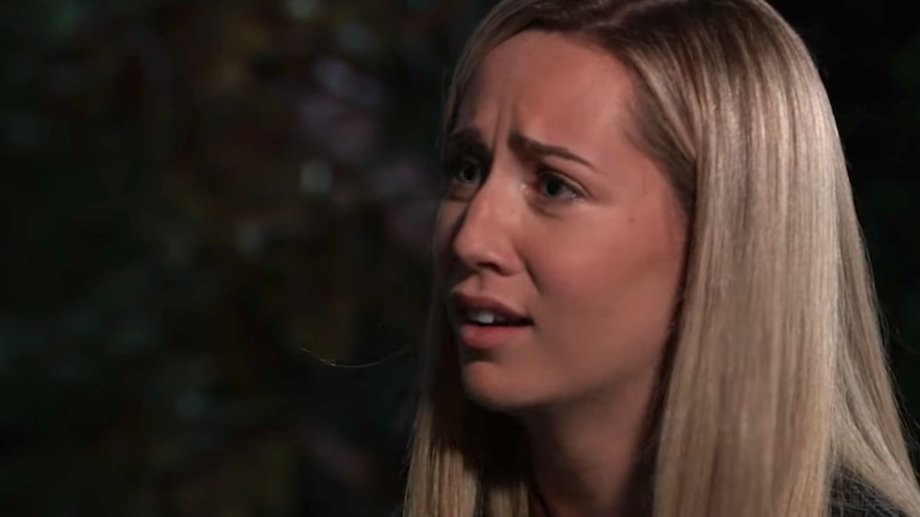 FACE OF THE WEEK:

Josslyn basically looks like this all the time now.
That's the end folks! I'm going to have to learn how to take my own screen cappy pictures soon because people are just not keeping up on twitter! I used to have a host to choose from--now? Not so much. Seems like people aren't doing it or-- not watching (sad face).
I've started The Man in the High Castle this week. Sebasian Roche (Jerry Jacks) makes an appearance. Also saw Nanette on HBO. Wow. Raw and just ...goes from fun to devastating. My guilty pleasure is TLC's "90 Day Fiance" and right now it's "Before the 90 Days". HUGE Drama on that show! Holy hell!! What a soap opera.
Have a great Sunday.