They're trying to make us like PETER... well, it's not gonna happen for this girl. NOPE. No matter what the Maxie banter is. Oh, Peter is telling Maxie that Faison was mean to him as a kid. He threw him into the deep end of the pool and let him sink. Oy.
Joss is trying to recreate the "Bench Anniversary" with Cam's help. She wants him to text Oscar. Oscar doesn't answer. Joss presses Cameron. He says there IS a reason he broke up with him. "he's an idiot"
Oscar is at GH saying he doesn't want to do the experimental thing because he MIGHT DIE. DERP. Um, hey bucko, you ARE going to die. He's trying so hard to do rage.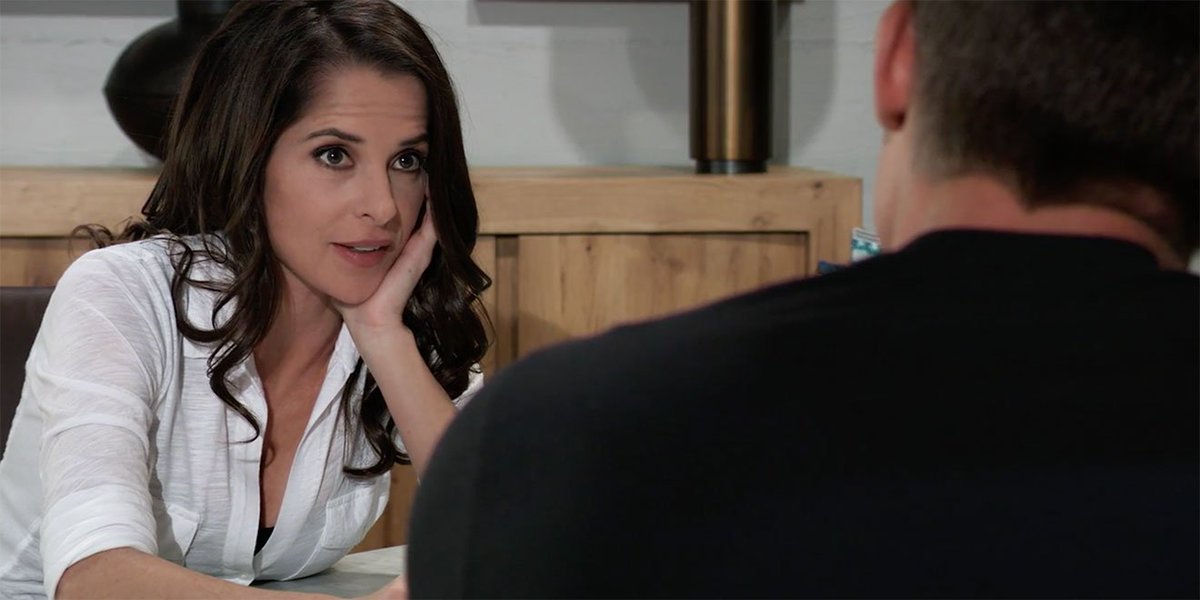 Sam and Jason doing Legos. Yep. LEGOS. It was...um... "charming".
Griffin and Kiki end their make out session in the gym with Griffin putting the breaks on saying "I want to get to know you better". Code for: BORING
Aiden has a stomach ache. Liz is freaking out about WHY he'd have a stomach ache. Franco says "Sometimes a stomach ache is just a stomach ache"
Cam confronts Oscar about telling Josslyn. And Oscar blocks her from his MY FACE page and updates his status to "SINGLE"....
You know it's a boring day when "Kale Smoothies" are mentioned. That was an Oscar dialog.
END: JaSam make out and it looks like clothes fly off Monday