Nelle is crying in the park, talking to her baby rattle. Michael comes up and tries to talk with her about the guy she's dating. "He might be married". She says that's how she wants it. Then she goes to pick up the photos from Sonny's that Carly was working on. (see below)
Bobbie comes with Carly to Sonny's house. He's being handcuffed. Sonny says he's being transported to GH for some 'tests'. We know he's going to meet up with Jason.
Carly and Bobbie talk about the past and Carly's adoptive parents. They laugh about Carly 'ruining Bobbie's life" so long ago.
So, Nelle comes in and reacts to Carly talking about Frank Benson, Carly's adoptive father. Her eyes get really big. Bobbie sees her reaction. Nelle looks at a photo of Carly as a baby and she's holding the rattle that Nelle has.
Bobbie compares Nelle to a cat.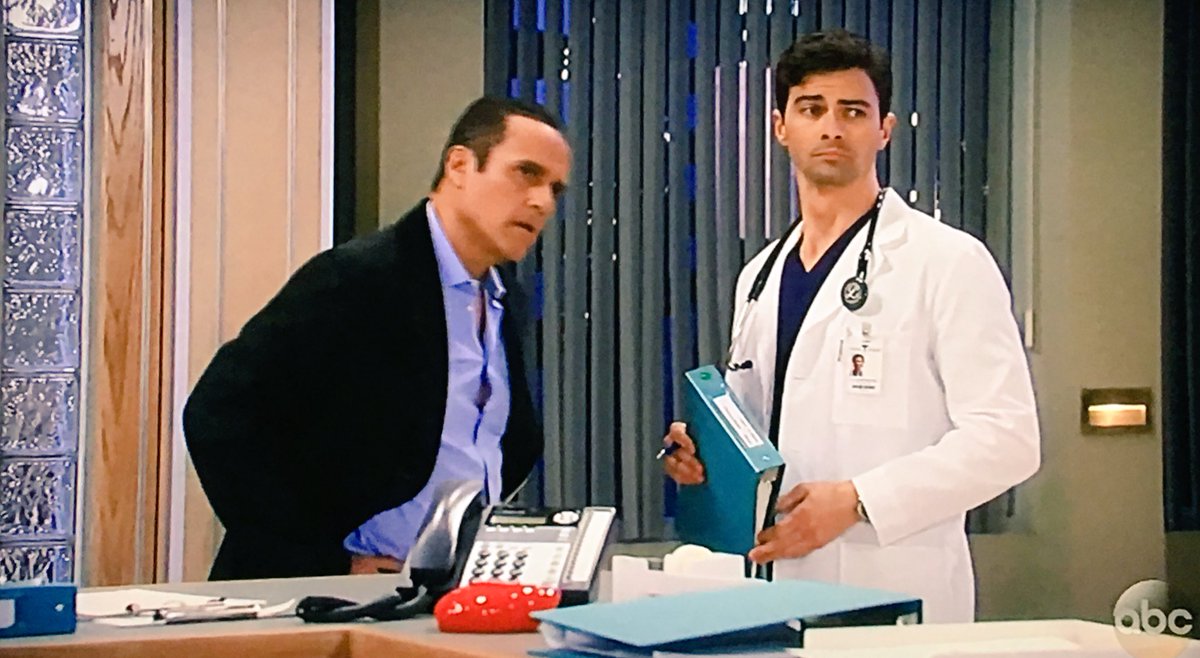 Julian has his PT. Sam comes out and yells at him. Sonny shows up and asks Griff if he can wait in Jason's room. "Jason is afaid of hospitals". DERP. Oh, they are making up a convo for Julian to "Overhear" in the hallway. Jason says "I'm done investigating the bombing". (Fake) They are trying to make Julian think they are in a fight and Jason's not working with him anymore.
Nina is bitching at Anna at Anna's house. "You're obsessed with Valentin"...NO! Anna says, "he's obsessed with ME"! Neener Neener. Nina makes Anna feel guilty when she sees Val's old grotesque photo on her computer. Says Anna is shallow and a bad person. Anna cries. Nina leaves.
Lulu is metting Val in the bar to talk about custody arrangements Valentin says he is not giving joint custody and he won't go to therapy. I bet he won't go because of his past, btw. Lulu flips out and yells--yada yada..You'll never win this fight!!
Great...a custody battle.

Yeah, said no one ever.