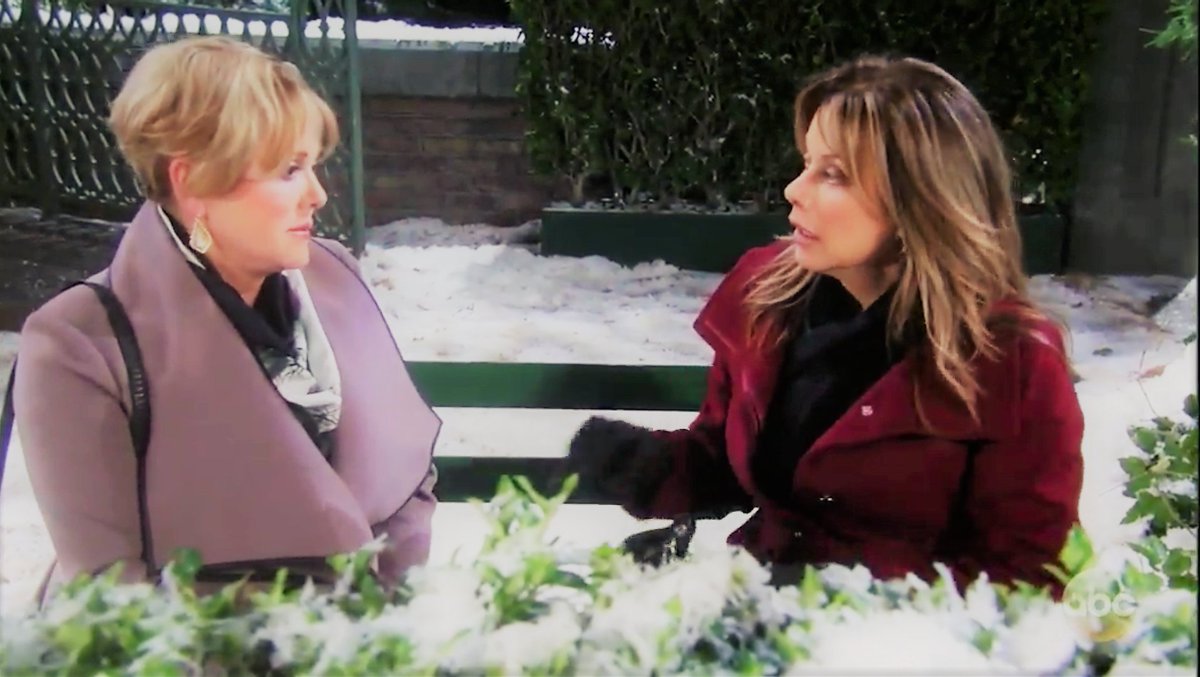 No I don't have any boots but I can't feel my feet anymore so it doesn't matter.

One set got giant use this week..it seemed they wanted people to walk out into the snow and just chit-chat about everything!
Hey, happy Super Bowl Day. My sole purpose for watching are having some snacks. So I think for breakfast I will grab some oatmeal. Being good.
Several people were in the park in the SNOW this week..
.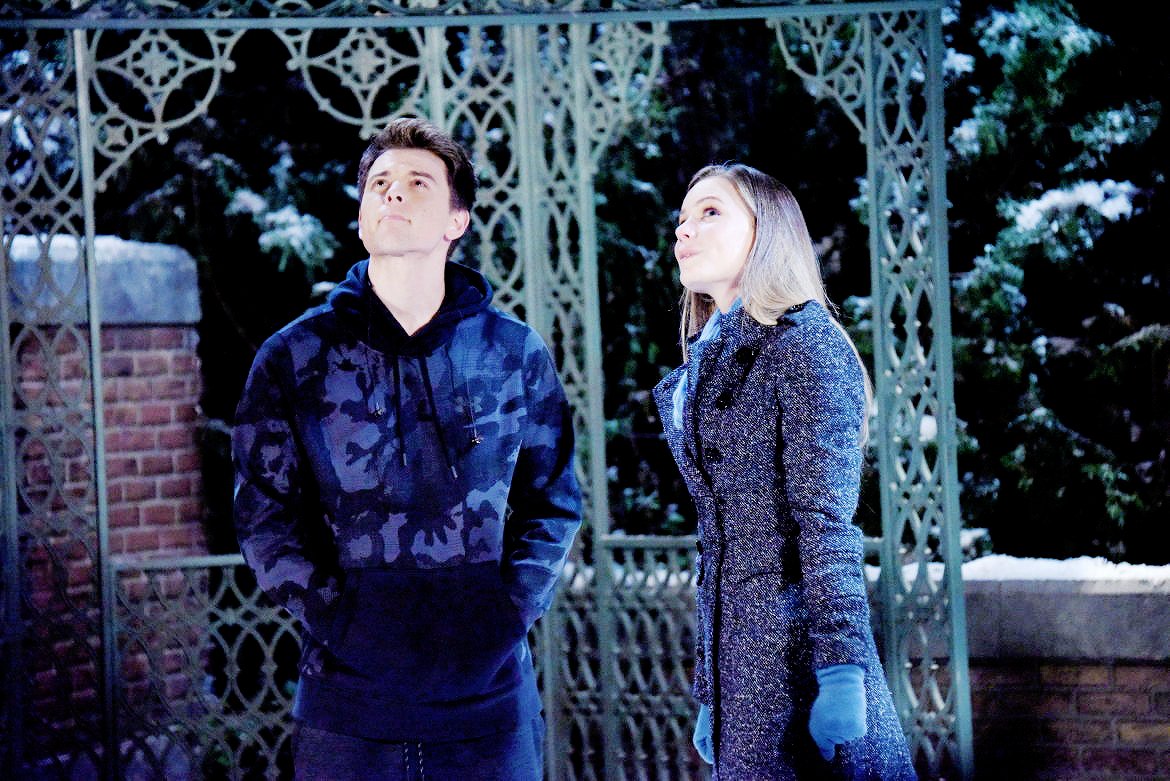 Nell and Michael discussing their respective dead fathers......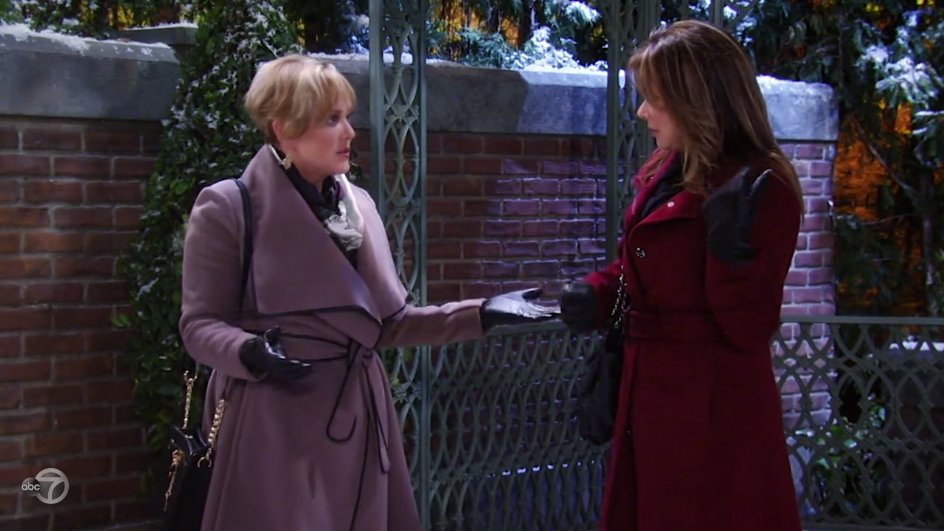 Olivia and Alexis, discussing the AA program....

Bobbie and Felicia discussing putting one over on Nelle,,,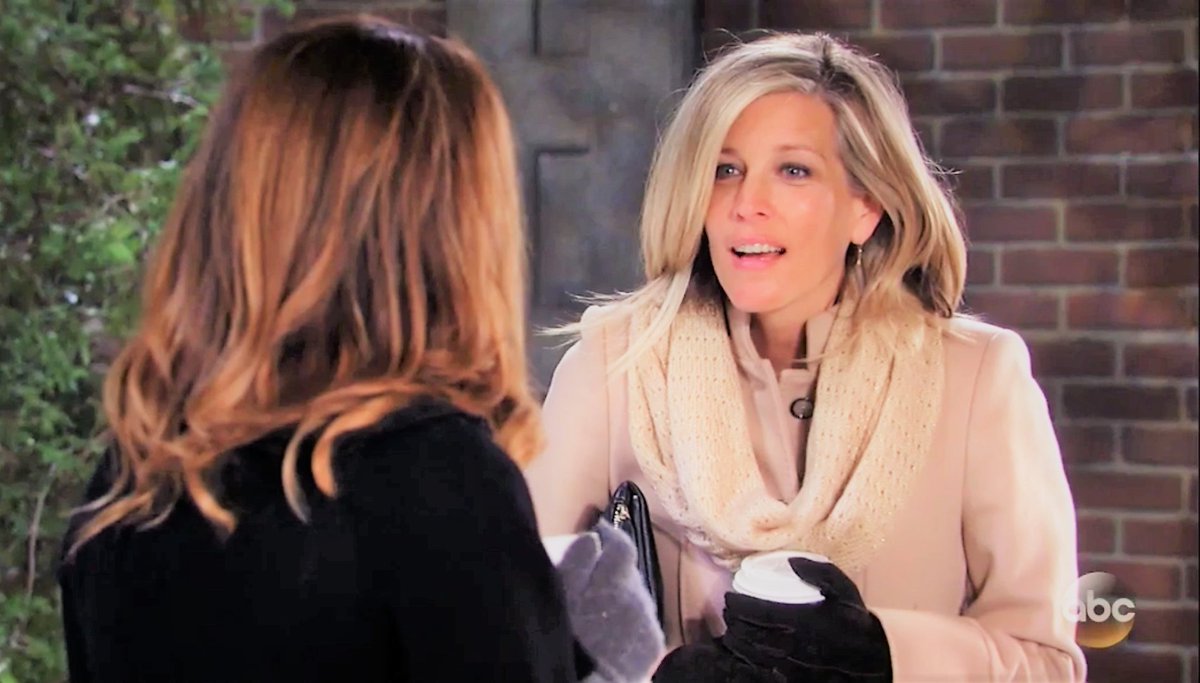 Carly and Olivia discussing Ned....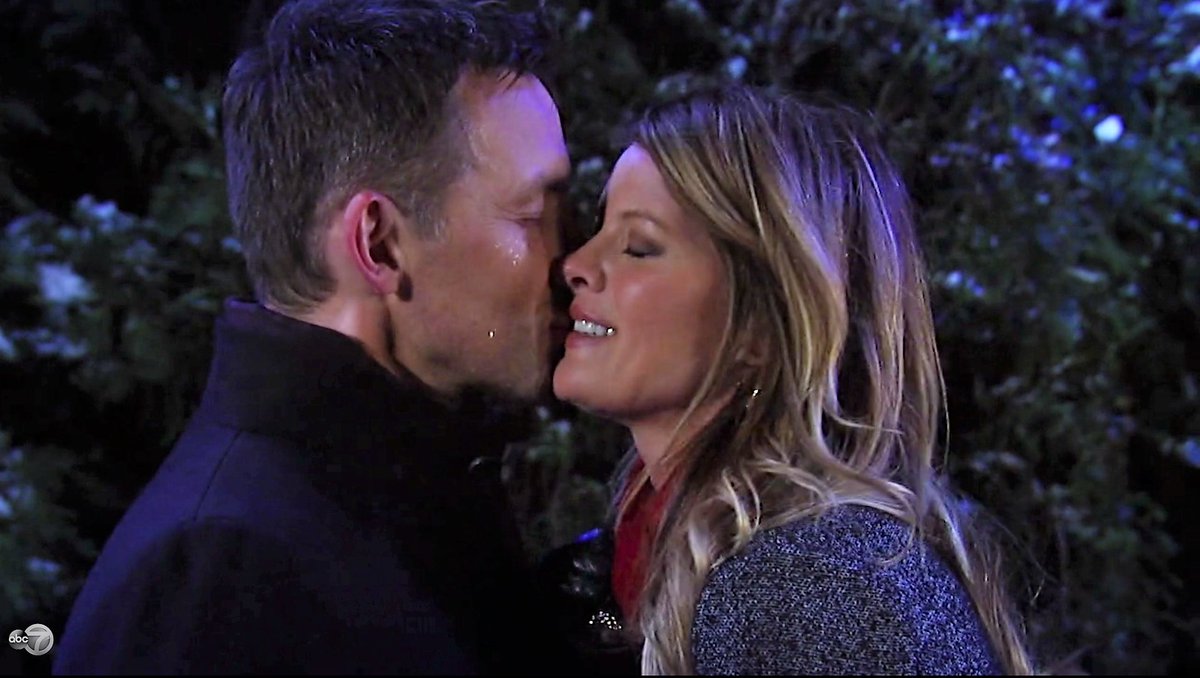 and...Valentin and Nina discussing his childhood
So I guess the park is just dandy in Feb to be standing or sitting around in heels discussing life. I can't figure out why they used this set ?? Oh well.. let's get on to the main events.
Ok, this week was all over the place, imo. A ton of stories going on with some only being little snippets of anything that matters. I'll go through them one by one.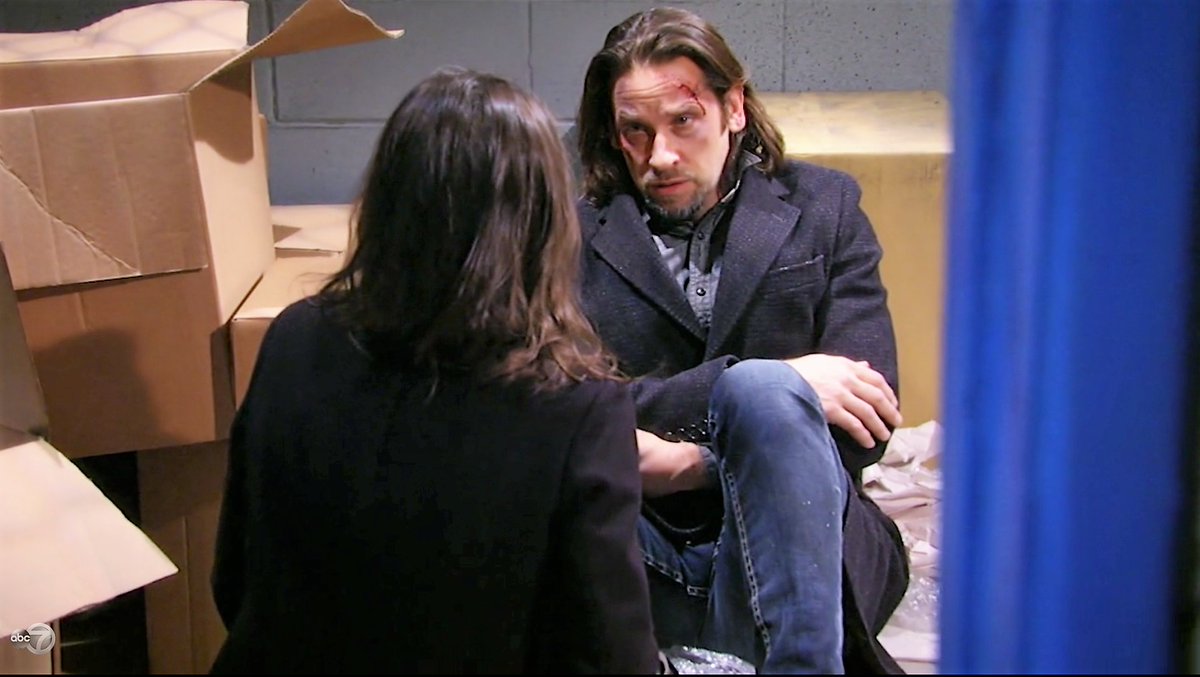 Franco is saved by Sam...and he ends up in GH. He's battered and can only think of one thing: Elizabeth!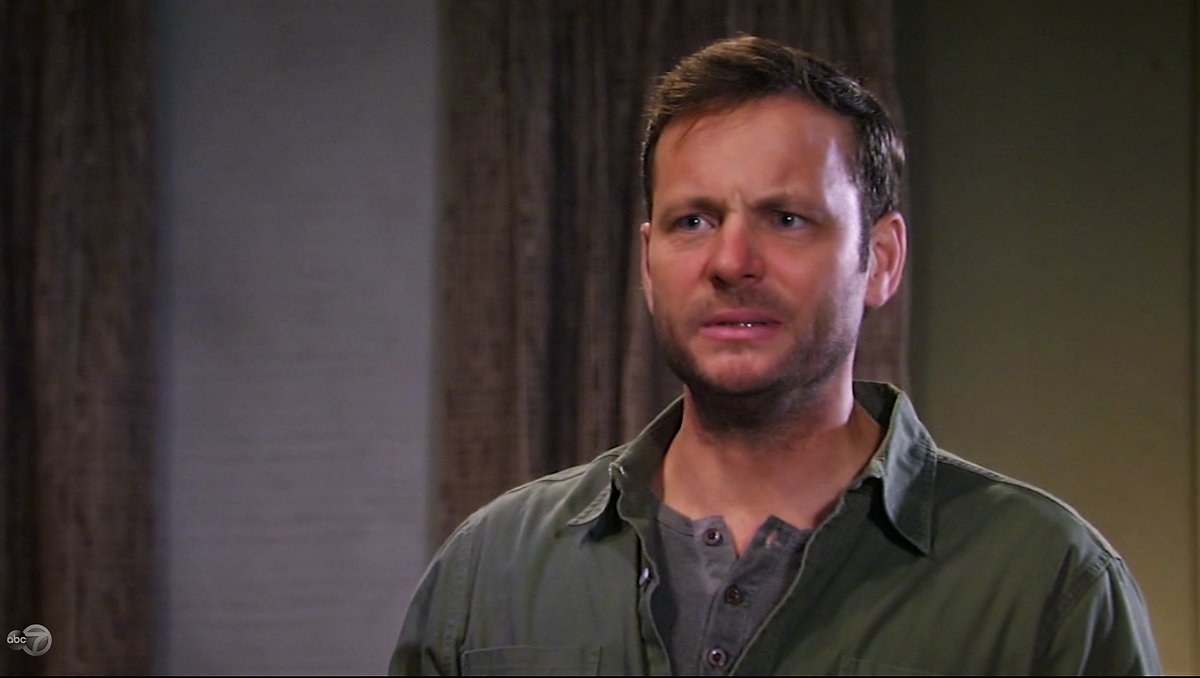 In the meantime, Liz went to Seth's house to talk to him about inconsistency's in his story about Tom's murder. Come to find out, Seth killed him because he saw him attacking Alexis.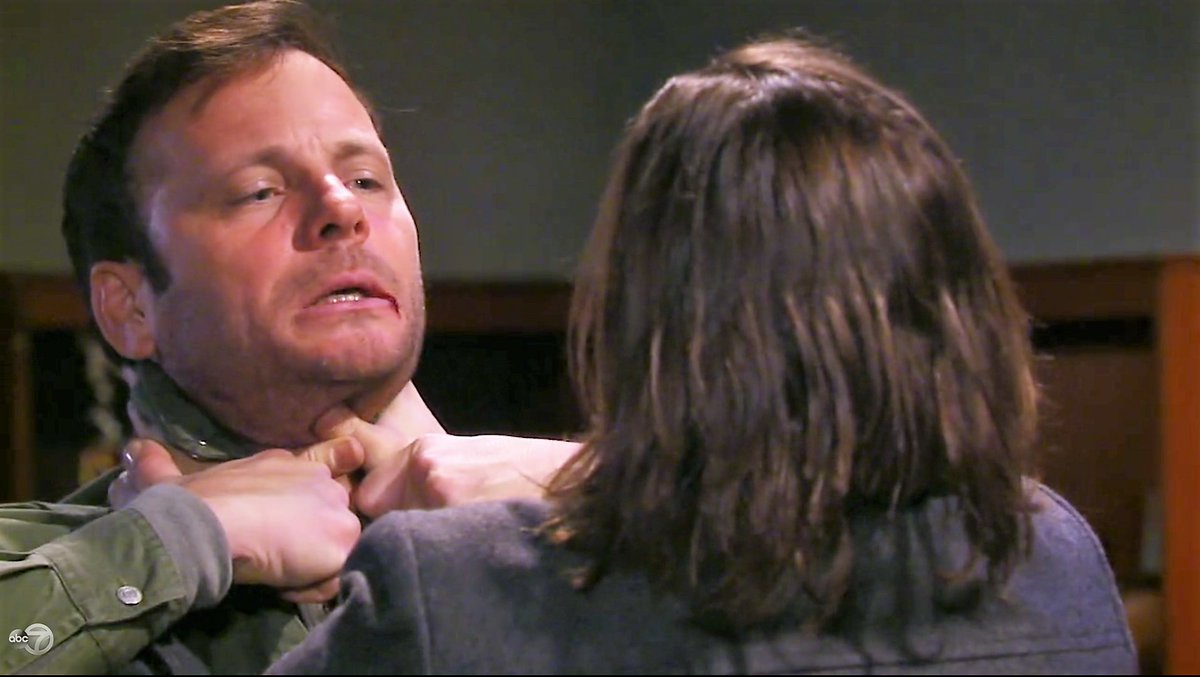 Franco tries to strangle Seth but stops himself at the last minute. Elizabeth's love has changed him! He's free of his darker side (for now). Later, she invites him to stay at her house. They spend 2 days talking about their relationship. Making the love...etc.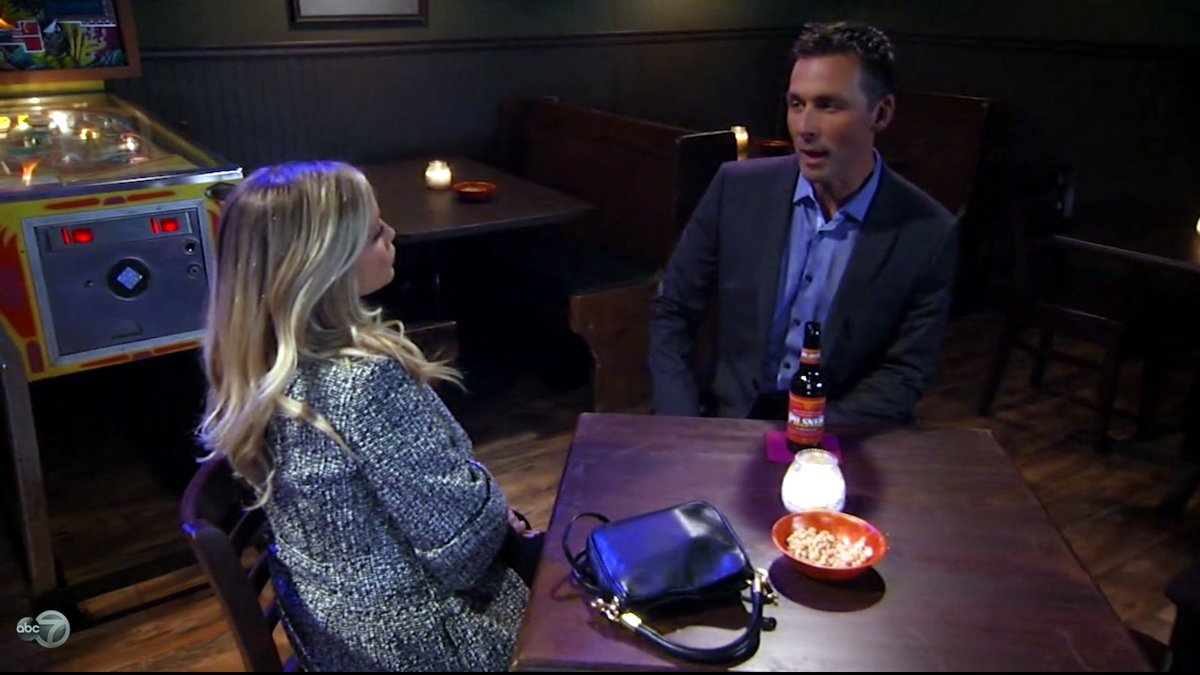 So... Lulu and Laura went to Anna's to talk about Valentin. Anna suggested that Lulu give him a chance to co-parent because when she knew him 'he was a nice guy' (Very weird dialog). Lulu goes to talk to him about it and suggests they all go to family counseling and he flips out. Tells her that joining custody is off the table--PERIOD.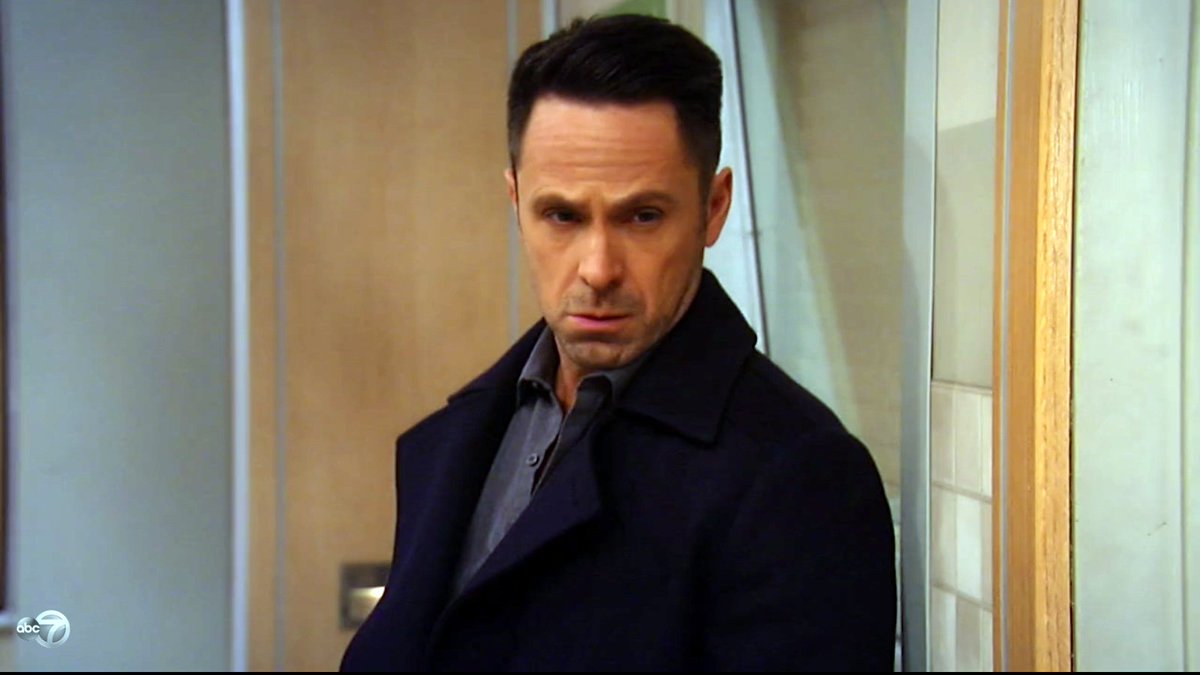 Jason, Sam and Sonny cook up a plan to get Julian to think Sonny and Jason are in a fight. They yelled at each other, all drama queens and Jules bought it. He thinks Jason has backed off looking for Morgan's killer.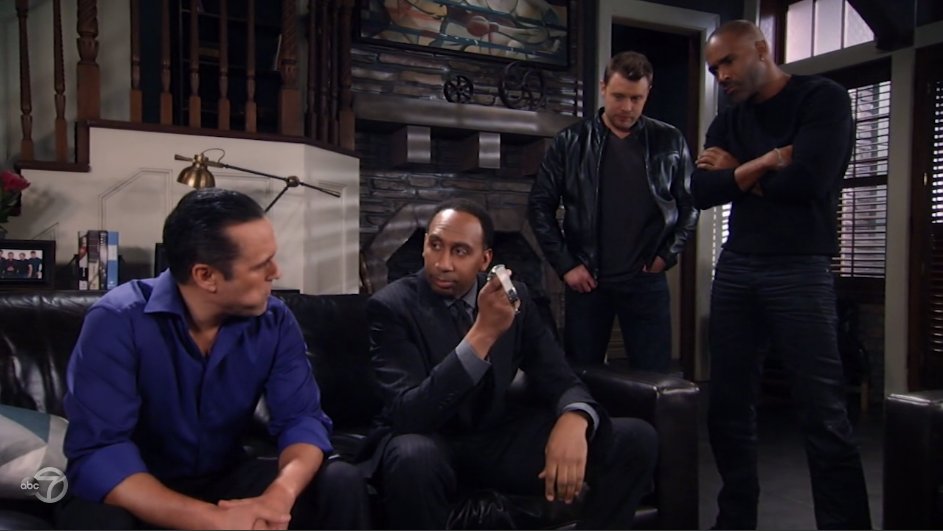 Sam is going to a 'safe house' and Sonny got some guy (ESPN man) to bring them some high-tech gear to use. He and Curtis got in a little verbal scuffle. The point of this whole thing? Eh...no idea.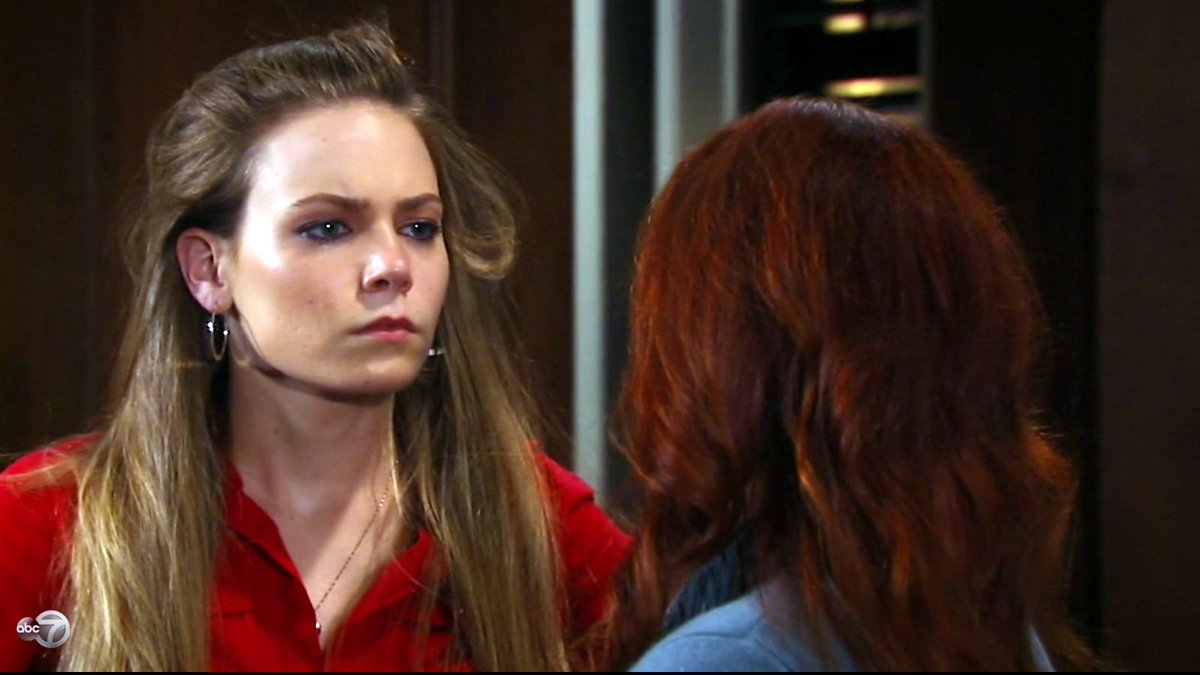 Over on the Nelle front, she gets all weird when Carly pulls out old photos and talks about her adoptive dad, Frank Benson. Seems like we are being lead to believe he's really Nell's father. No idea how the kidney thing fits in or why she's so pissy over it.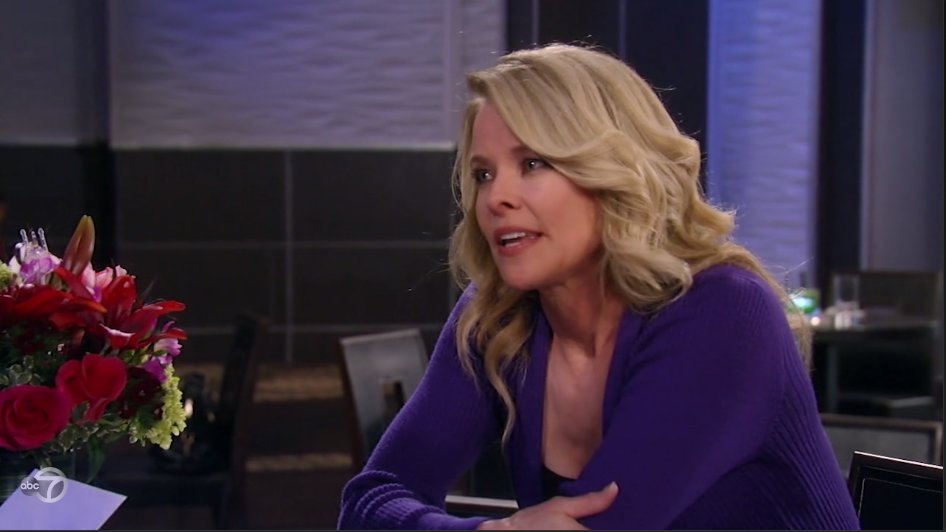 Bobbie gets the bright idea to call Felicia and have her 'investigate' Nelle. So, Fe goes to the Metro and compliments Nelle on her handling of Maxie's wedding. Then, chats about life and gets into how much she 'hates' Bobbie yada yada. Nelle takes it all in and loves it that Felicia doesn't like Bobbie. Later, Felicia tells her that she's an interior design person and would do her apartment for free. I guess we have that to look forward to.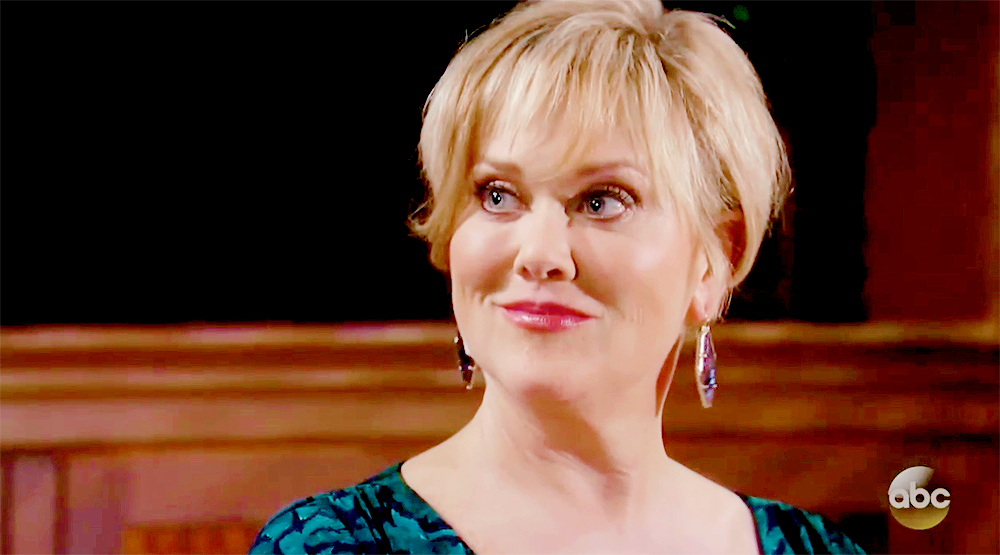 Surprise! Olivia is Alexis' AA sponsor!! Yep...she wormed her way in and Alexis has no idea who she really is. Olivia asked Alexis about her family and was pretty interested in Sam's condition. *sigh* with Sam due so soon, I can only hope they don't have another kidnapping story.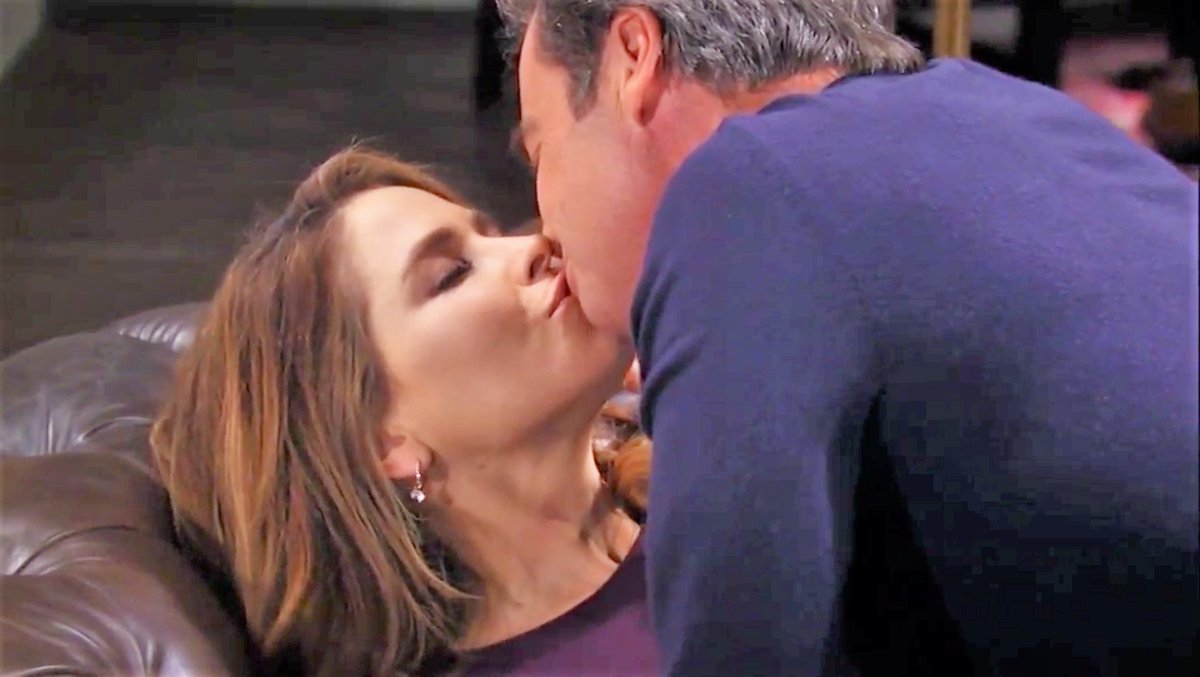 In one of the more strange things that happened this week, Ned and Olivia suddenly show up, making out on the Q couch. Dillon comes in. They are embarrassed. Ned thinks she and Leo should move in. Olivia talks to Carly in the park. Dillon talks to Ned in the house. Looks like Ned was going to ask Olivia to marry him but in typical GH fashion, they weren't on again. So...? whatever. Look, I like these two but they are NEVER ON. SO, cut it out. Either put them on more or stop.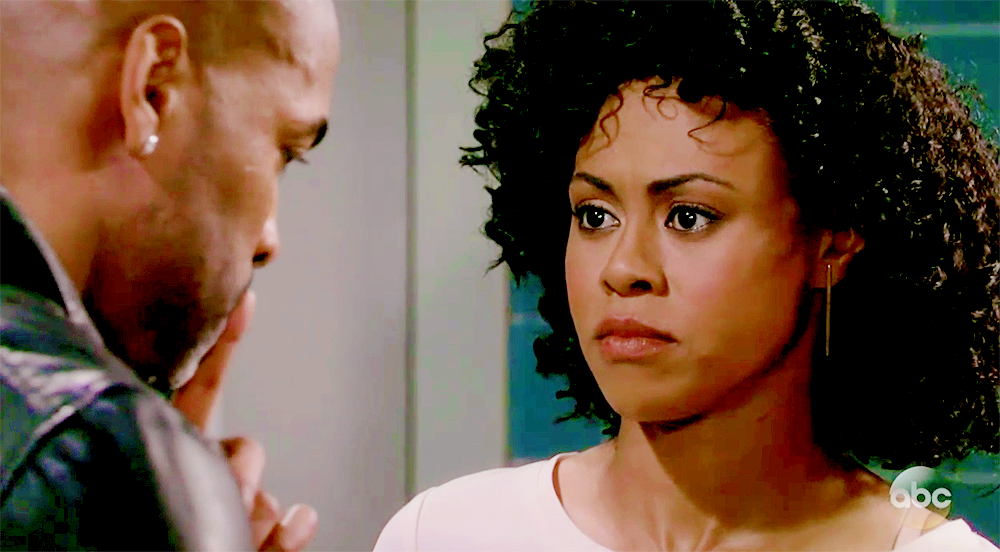 This merry-go-round. Oy. Ok, let's see. Maddox tells Jordan he really needs her, loves her and shouldn't have been jelly of Curtis when they went to Baltimore together. Jordan feels the same way (or so she says). Curtis comes in to continue the dance-- blah blah..'we got a connection' ..banter banter.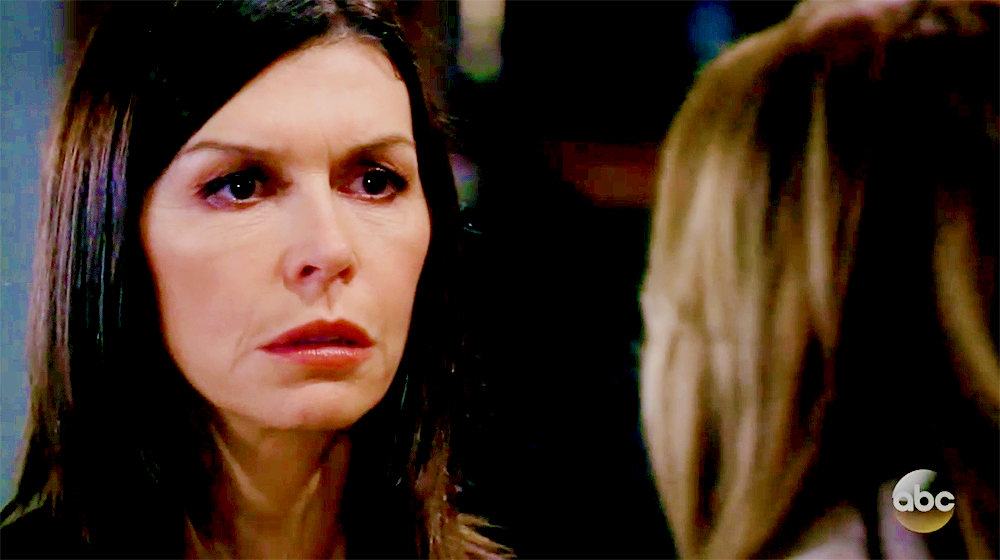 First, Anna gets an earful from Laura about saying Val is a 'nice guy'. Then Nina comes in and bitches about her obsession with "my husband". Anna says he's obsessed with HER. Nina sees an old photo of Val on the screen (when he was Ivan) and gets angry with Anna for not being nice to him when he was younger. Anna looks really hurt and upset, btw...like really upset. When Nina leaves, Anna tries to get Val/Ivans file from the WSB but before she can, the file disappears before her eyes. This happened on Monday with no follow up so that's all I have right now.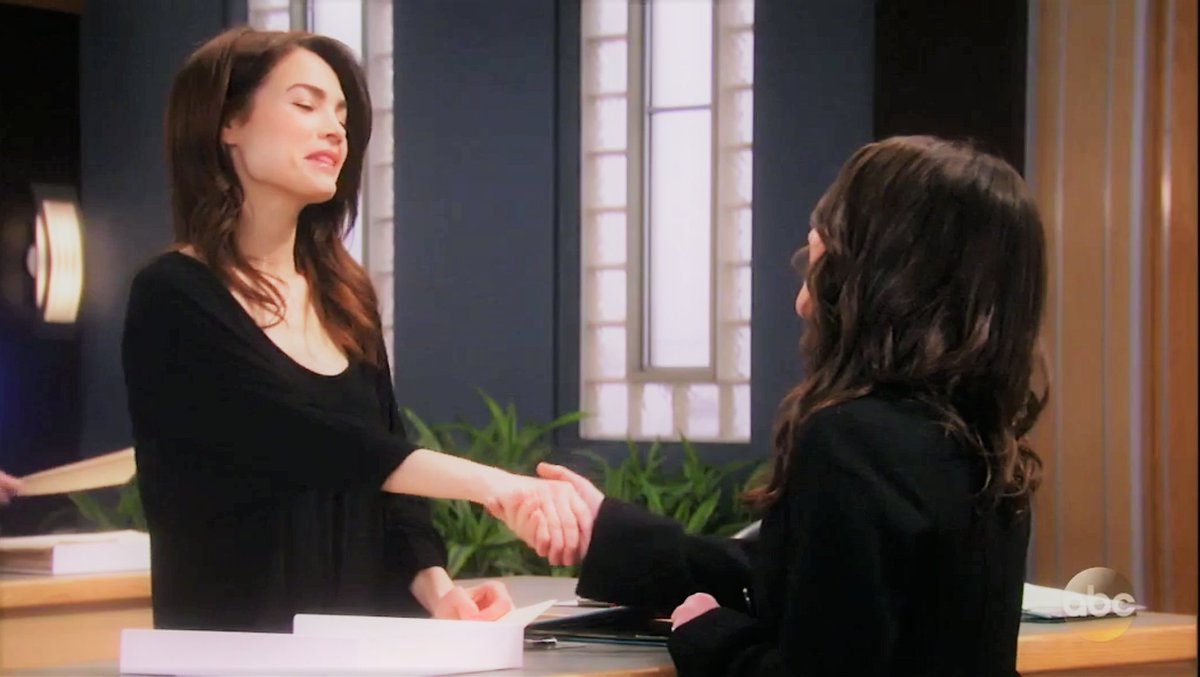 MOMENT OF THE WEEK:

Sam and Liz saying they 'are even'. Now if only this would translate into Sam and Liz fans being civil to each other on Twitter. (ahaha, I know don't laugh yourselves silly).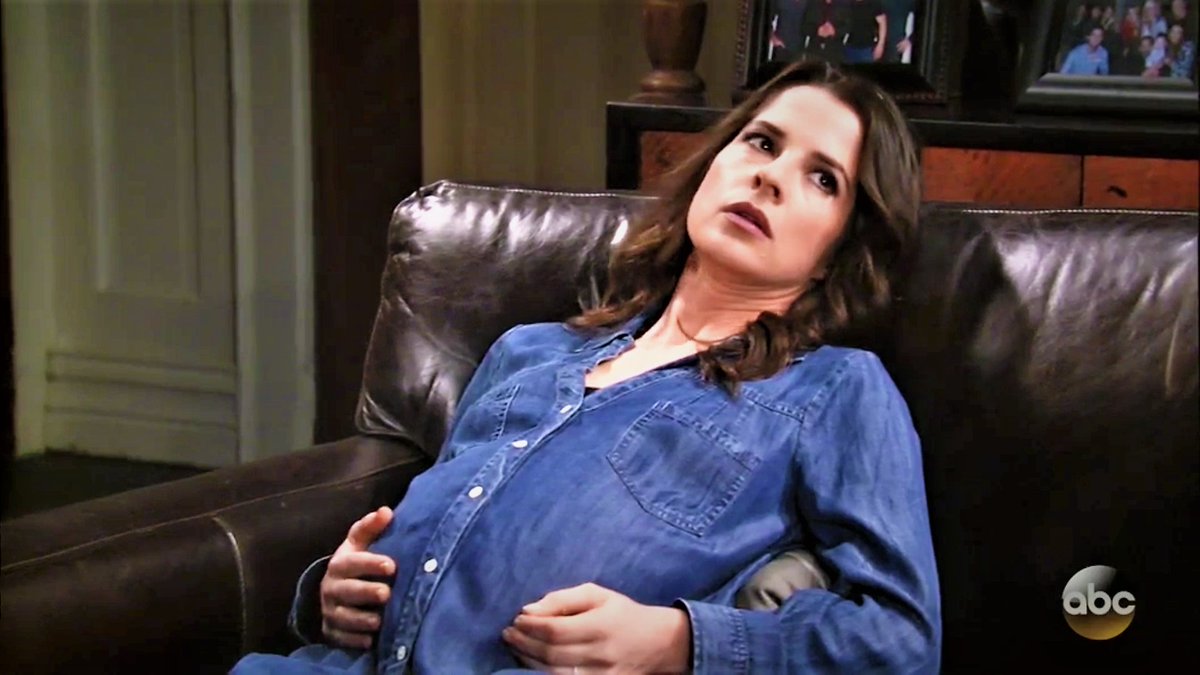 PROP OF THE WEEK:

Sam's belly literally grew overnight. She looks so uncomfortable!
Well, there you go. Can't believe I made it through the whole week. By the time I get home from work with the 3-4 year olds my brain is a bit fried. GH is such a flat note--I think the last high I had was during the Anna/Valentin scenes. But that was one in a string of ho-hum days.