Maddox and Jordan. She was going to tell him about kissing Curtis but Curtis launches in on how he shouldn't have been jelly she was going and that he loves her..yada yada. She says "I choose you".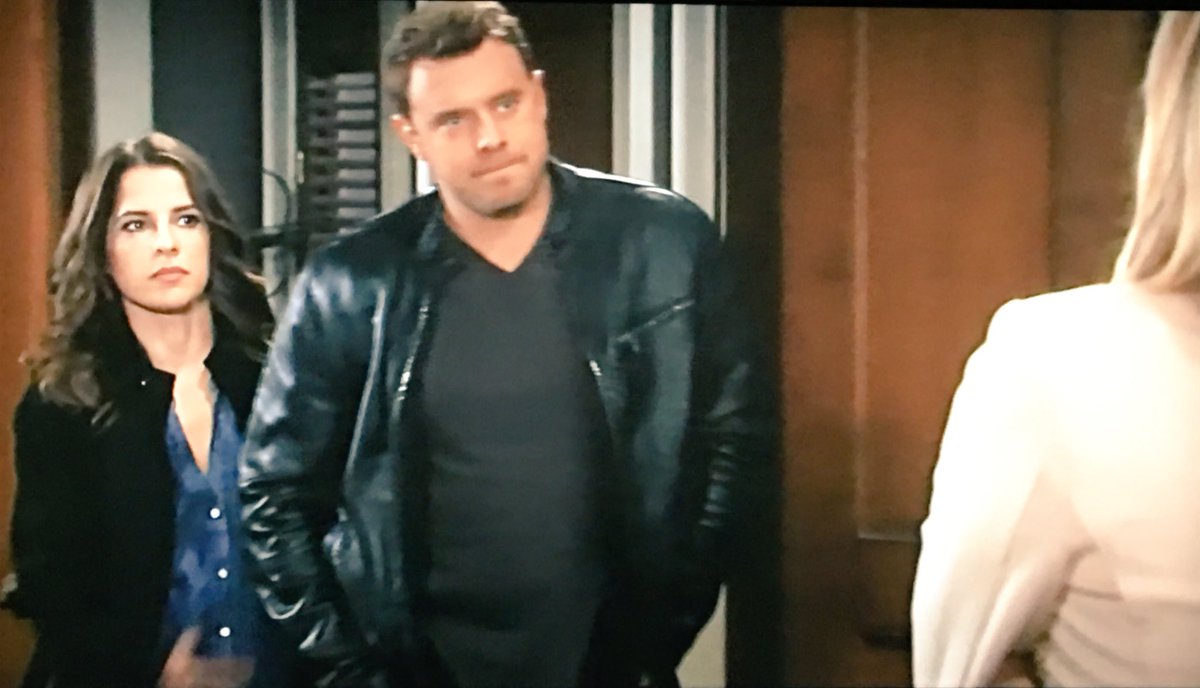 Carly's all mad that Jason/Sam and Sonny left her out of their plan! You can see it on her face. She questions them up and down about it. They tell her about the PLAN.
BTW-- Sam looks like she's going to be giving birth any second.
Julian tells Alexis he's leaving. He said he wanted to get her sober and she is. He's also never bringing up her hitting him with the car. Alexis leaves. Julian goes to get out the door and Olivia Jerome is standing there.
Alexis goes to see Franco-- she tells him she "owes him" because he didn't turn her in. She runs into Sam. Sam tells her Sonny and Jason "broke up" and she is going away on 'vacation' (to the safe house) and to be careful around Julian.
Ned asks Olivia to move in--she hesitates. She and Carly talk about it later, standing in the snow in their high heels, I kid you not. Carly thinks Ned wants to marry Olivia. Then, Dillon tells Ned he should marry Olivia.
END: Alexis walks in on Olivia and Julian