WELP. Here we are-- what has the Olivia Jerome story boiled down to? A damsel in distress laying at the bottom of a ravine, waiting for her hero to arrive. You'd think that in 2017 someone could have come up with something more exciting and detailed.
Nope.
I'm back for this week anyway--and I'm not holding back!! So let's go . Breakfast needs to be hearty because it might be awhile.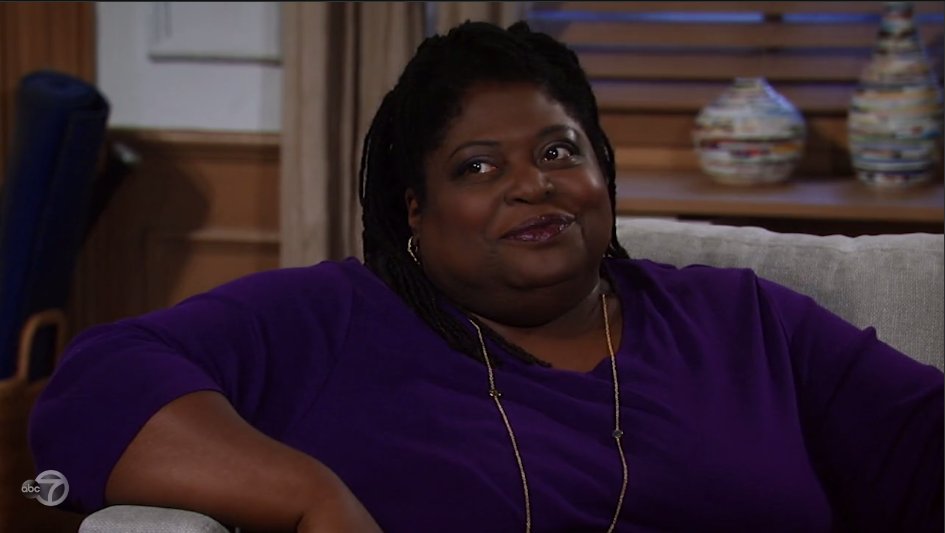 (this was last week's photo)
So-- let's go story by story. I'm going to start with a promising one: The Nurses' Strike. It had legs-- was fun for 2 days, then...??? Nothing. Absolutely nothing. This is so maddening and so GH's M.O. They have the actors come in for a day, shoot a few scenes...then? I guess we surmise what's happening off camera. Glad that the Qs are involved. Glad it could have the Ned/Olivia connection and engagement even tho they won't be on again for awhile. Hard to get any investment with that.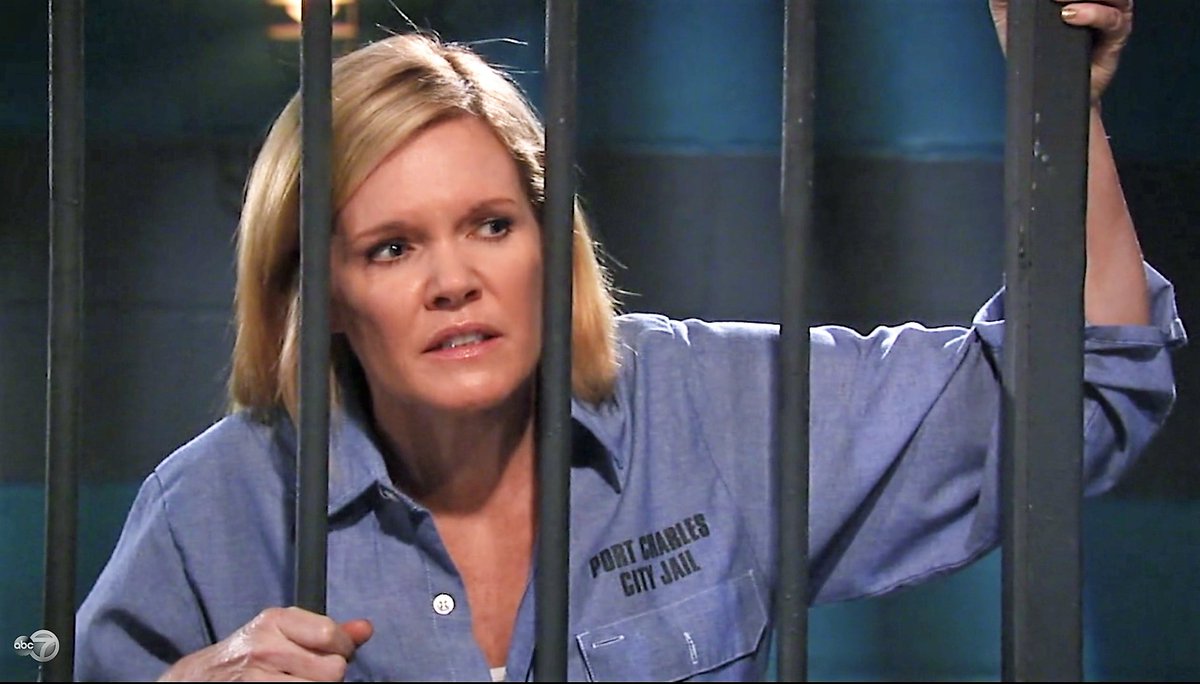 Julian's "Goodbye Tour". Julian wanders around town to hand deliver notes/messages because he thinks he might be killed. You know what I would have liked? Maybe an old-school type sting on Olivia where he enlists people in this plane. Not this whiny, weird ramble that isolates everyone.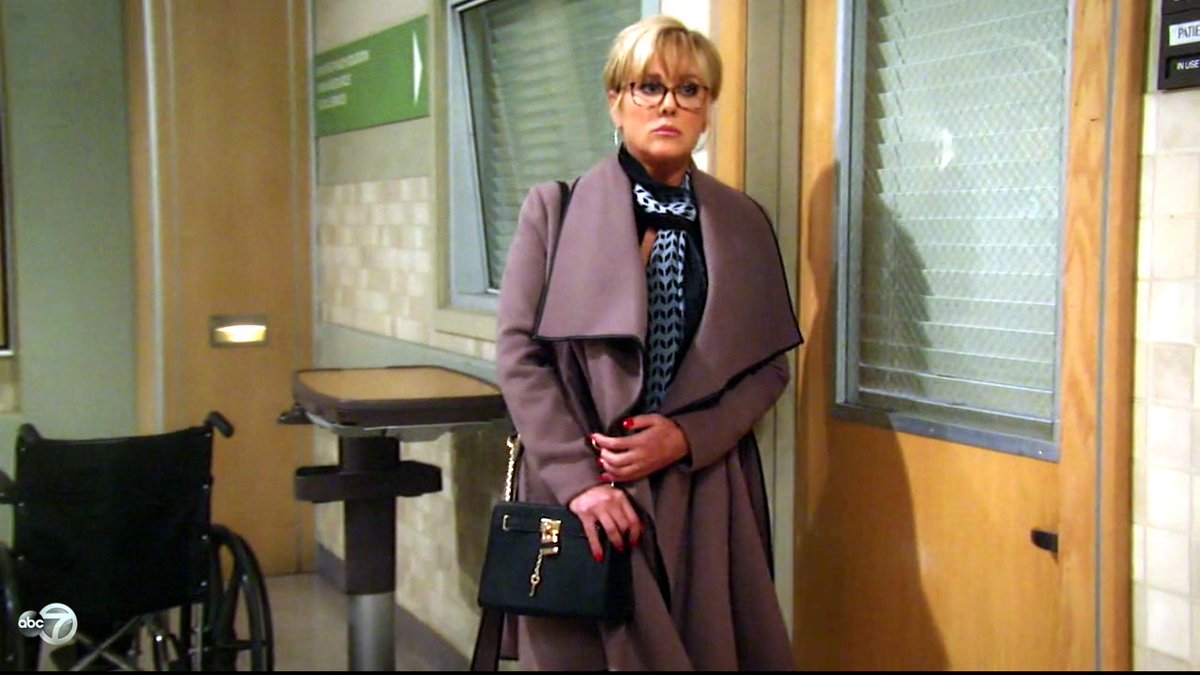 The villain in the room: Olivia Jerome. Yet again, I was anticipating a great story arc. What did I get?? Long, drawn out, full of holes and....boring. I just NEED to really bitch about this. Tonja Walker had such a history on the show. If they would have had Olivia just blow into town under the guise of the GH buy-out, she could have been ALL over the canvas! But? Nope...show her hands for a month-- lock her in a room with some nobody goon and then do a predictable "revenge" plot story. Did you see what happened when Anna ran into her? This is someone she had history with (we saw real flashbacks) and.....she didn't recognize her because of the cancer scare. Really? Hey-- and get this. Maura West and Tonja Walker have had ZERO --you heard it--ZERO scenes together so far. That right there is a crime. First or second day in they should have had Julian introduce the two and let the fur fly. Ava posturing for her place in the family upon finding out she had a devious older sister that wasn't really dead. Why do that when you can spend time on framing Ava for the car bombing and then sticking her in jail? Ava's been in jail four time since being on the show. SNORE.
One thing that was done ok ..(and just ok) was having Olivia be Alexis' 'sponsor' for AA. It got them in scenes together. I'm still waiting to see how all of this will 'redeem' Julian because it seems that's the direction they are going.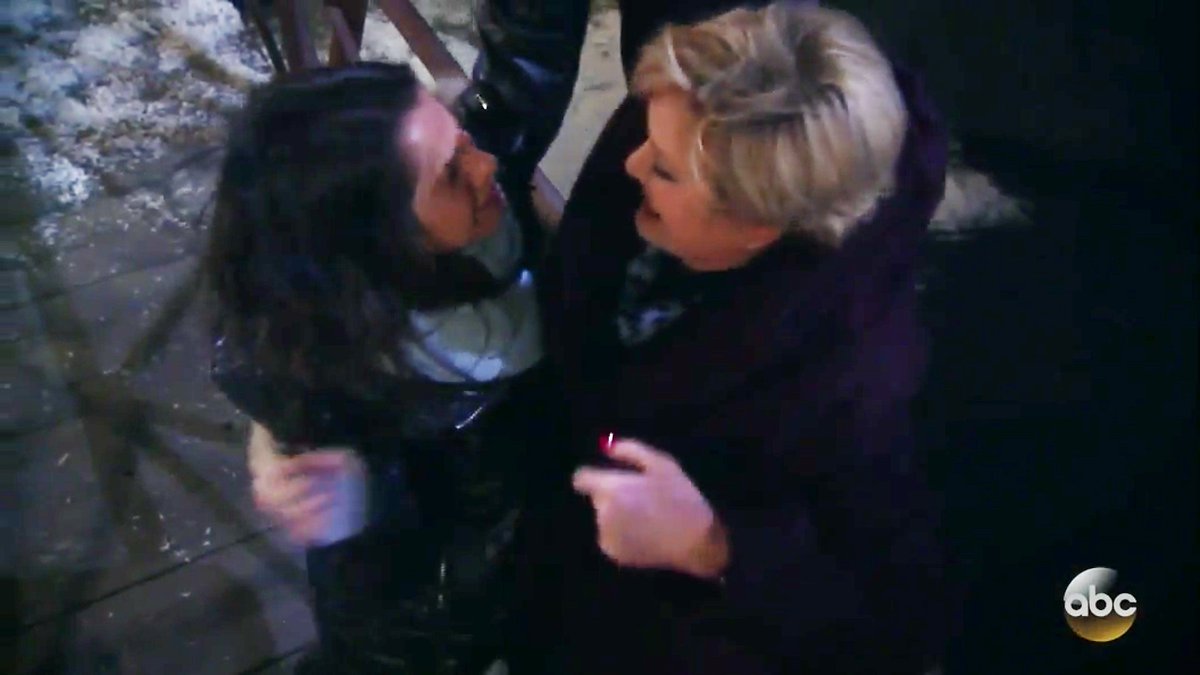 This brings us to the bridge scene. Could there have been a more formulaic device? UGH. Not only that Sam's pregnant. We could have told you she wouldn't just have that baby normal-style. Something was bound to happen. Falling in a well, trapped in a cabin, yada yada. This time it's down a ravine after fighting for a gun on a bridge. She'll lay down there talking to herself for awhile until she's rescued. Wasn't she just laying at the bottom of Liz's stairs doing the same damn thing??? *sigh* . This is sweeps month?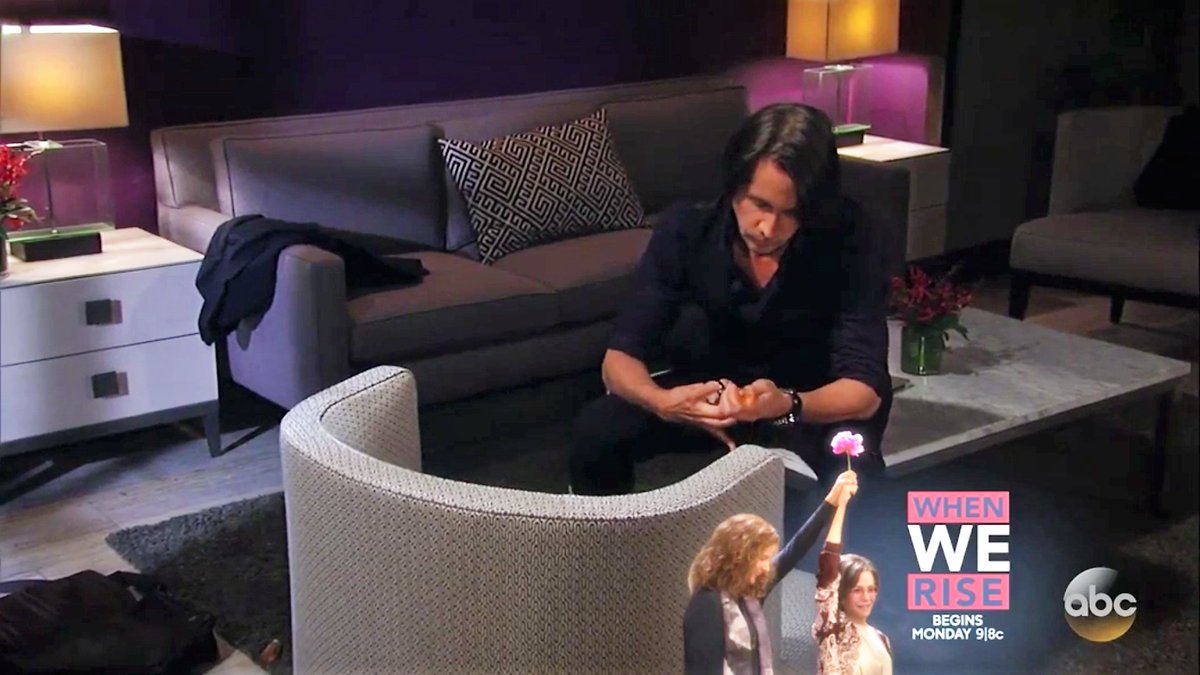 Hammy Finn is an addict story. We all thought he was an addict when he first came on and was injecting himself with giant ass'd needles. It took eons to find out he was really dying of some weird disease, find the cure, give it to Hayden --and now? HE'S ADDICTED. So, ??? How is this entertaining. We saw Finn inject, pass out and cover up for months. We are seeing it all over again. Hayden confronted him but that's one scene. I was honestly having a better time watching Brad try to get money for the discovery than this stuff.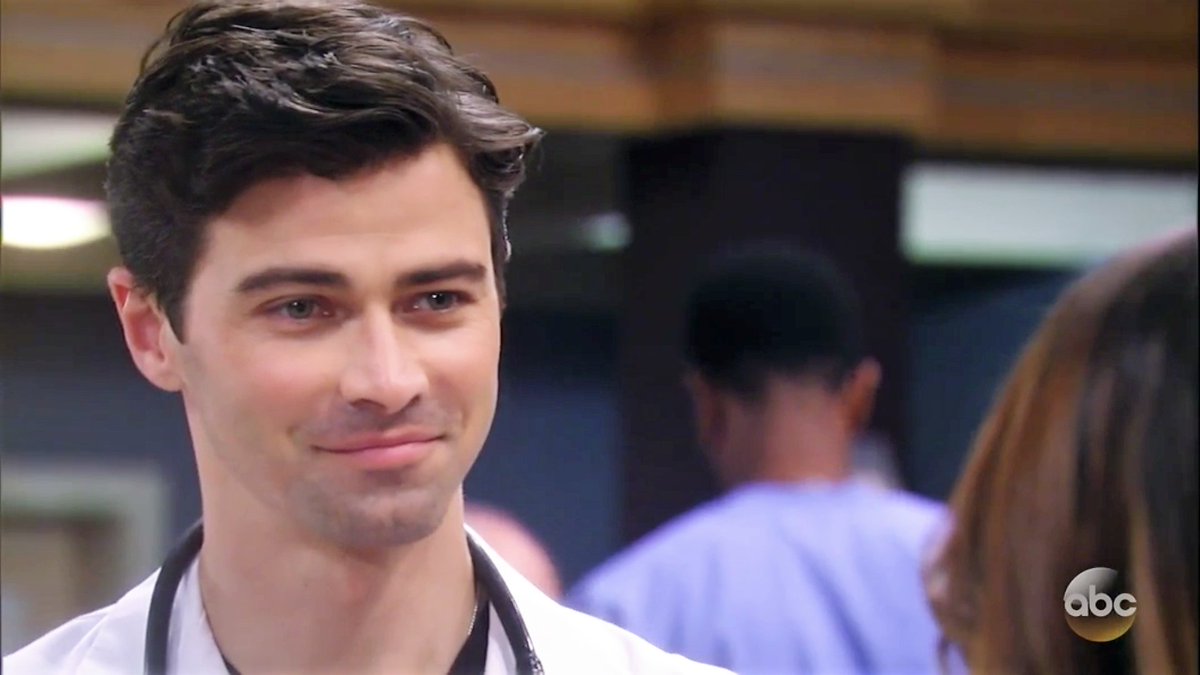 I have no idea what they are doing with Griffin. I have no interest in Curtis and Jordan because although they have chemistry, they are isolated and have 2 on 2 scenes together where they talk about the same stuff they've talked about since he came on the show. They don't even bother to mention TJ anymore. Kiki and Dillon are boring me to no end-- there's just no strife there. No reason for me to root for them.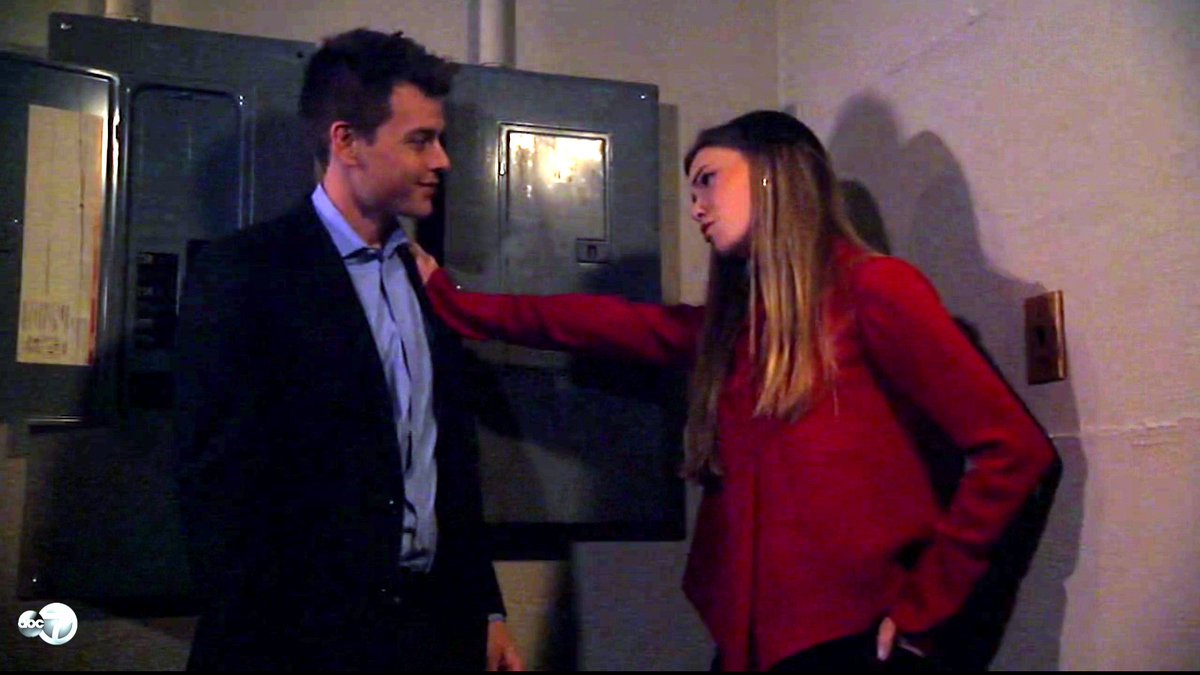 Speaking of boring...here's another story that was written so poorly that I really don't care what happens. It could have been epic. Another example of taking way too long with too many gaps and just plain dull plots. The character of Nelle is just so blah-- she's not vixen enough to be a sizzler, she's not angelic enough to be the good/evil girl and she's so one note it hurts to watch sometimes. Even the bathtub scene lacked any kind of sexual tension. She legit could have stood up stark naked in front of Michael and I'd be all...meh. The pacing is so off that there's no anticipation/excitement about the Sonny "affair". They didn't really even sleep together (we know that fact will come out) so..???? Carly and Sonny will break up again for a hot minute until the truth comes out and they make up. One saving grace? Bobbie and Felicia. At least I can find a sliver of silver lining!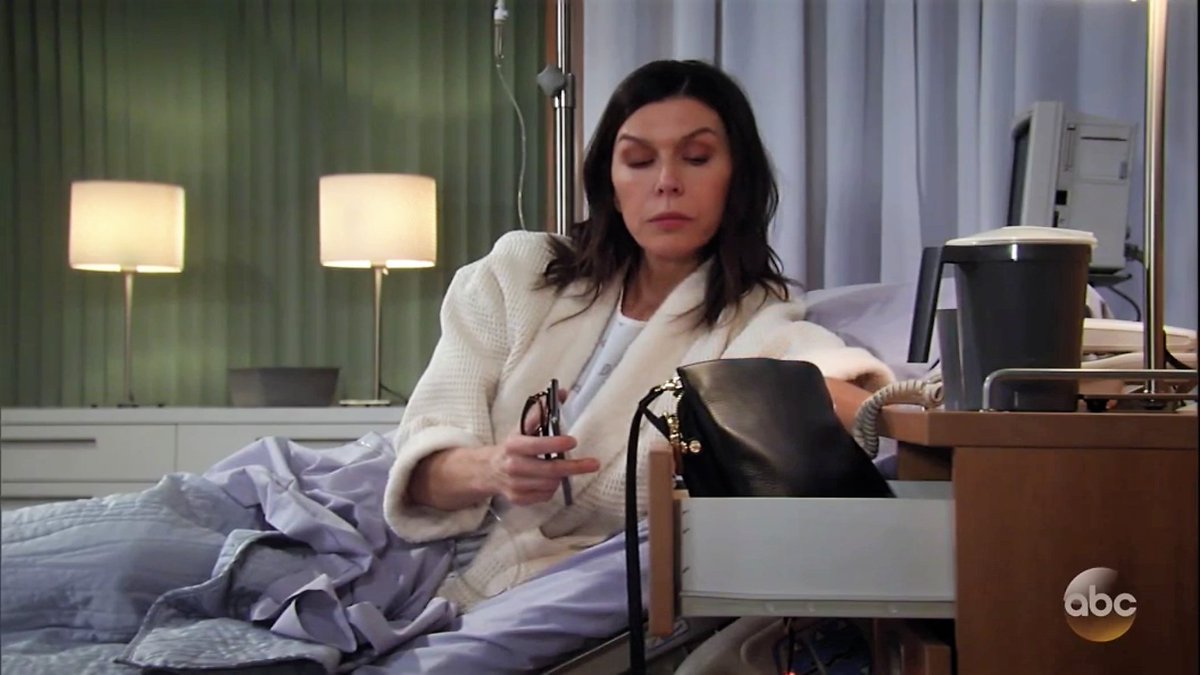 Anna's cancer. I was really intrigued and enjoying the whole Valentin back story until they turned that into such a boring drawn out mess, unless they step it up it will just be another bore. Now Anna has this rare blood disease. Let's start something else!! You know I love the fact that Robin came back for it. The story at least got us that.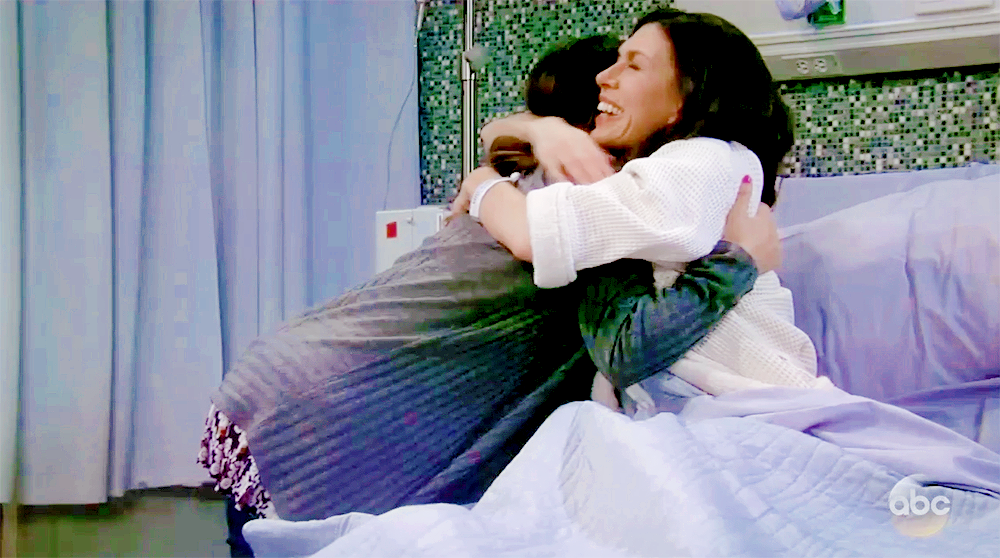 SCENE OF THE WEEK:

Yeah! So happy they wrote KM's real life pregnancy in! So glad Robin comes to visit now and again. This made me smile.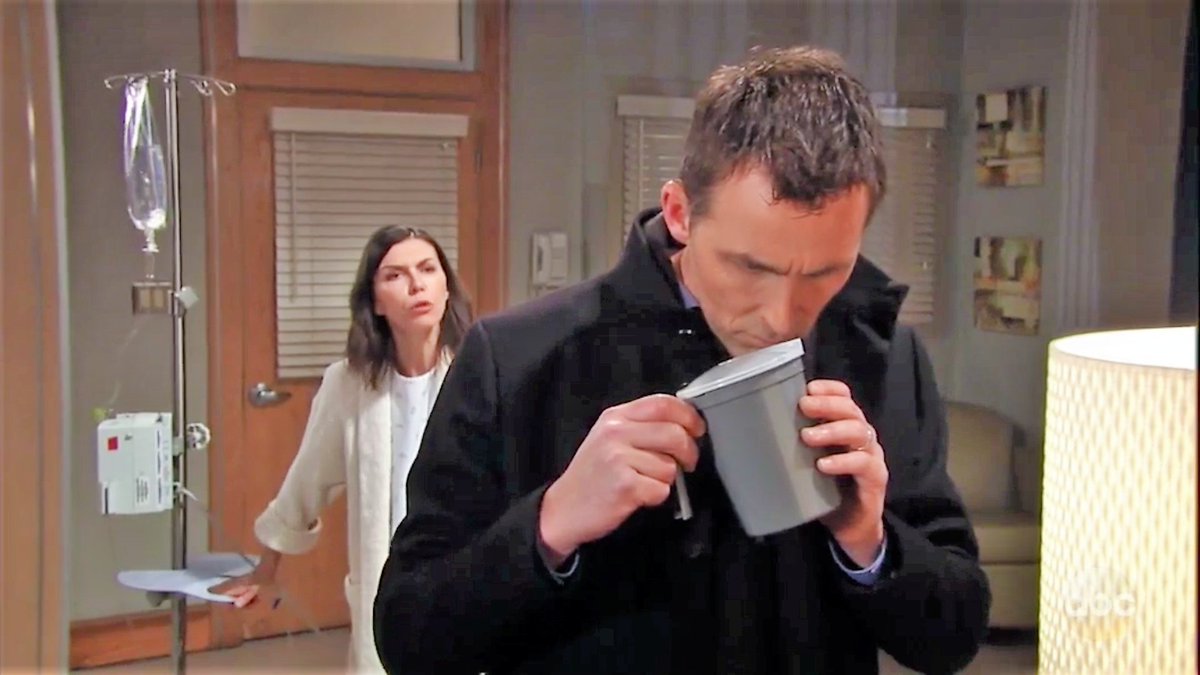 WEIRD MOMENT OF THE WEEK

: Sniffing of the water jug.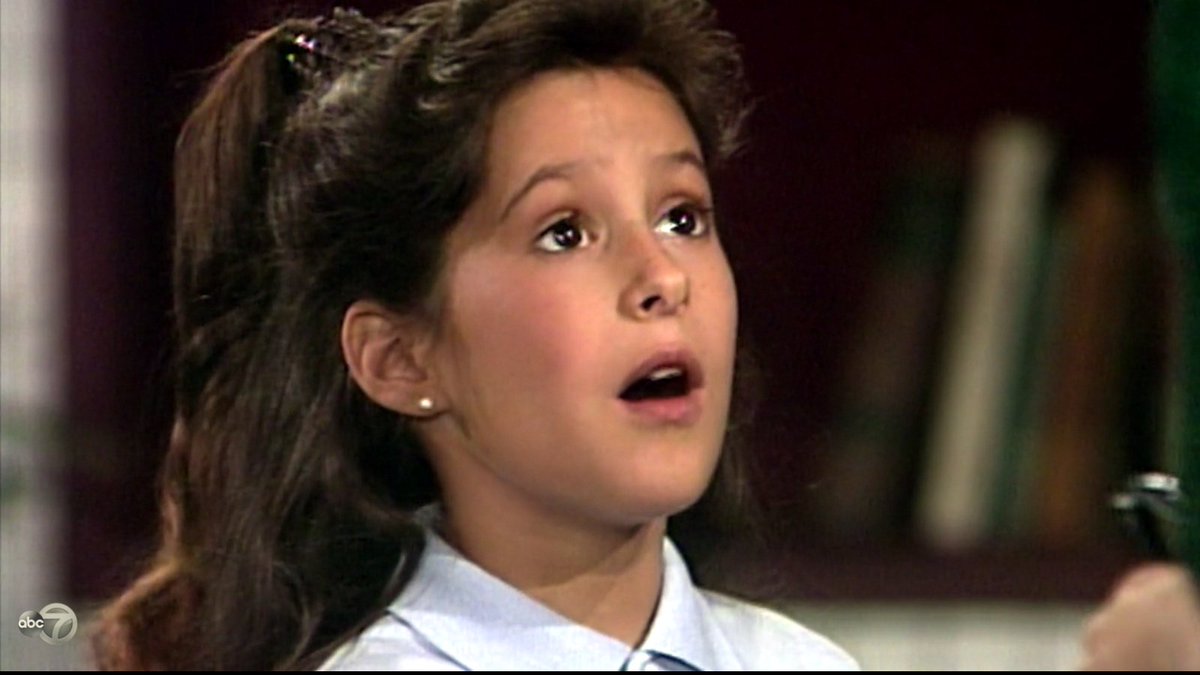 FLASHBACK OF THE WEEK:

Robin sees Olivia St. John. Talks about Cheryl (Lucas' bio mom). This is what legends get you. If they're not recast that is...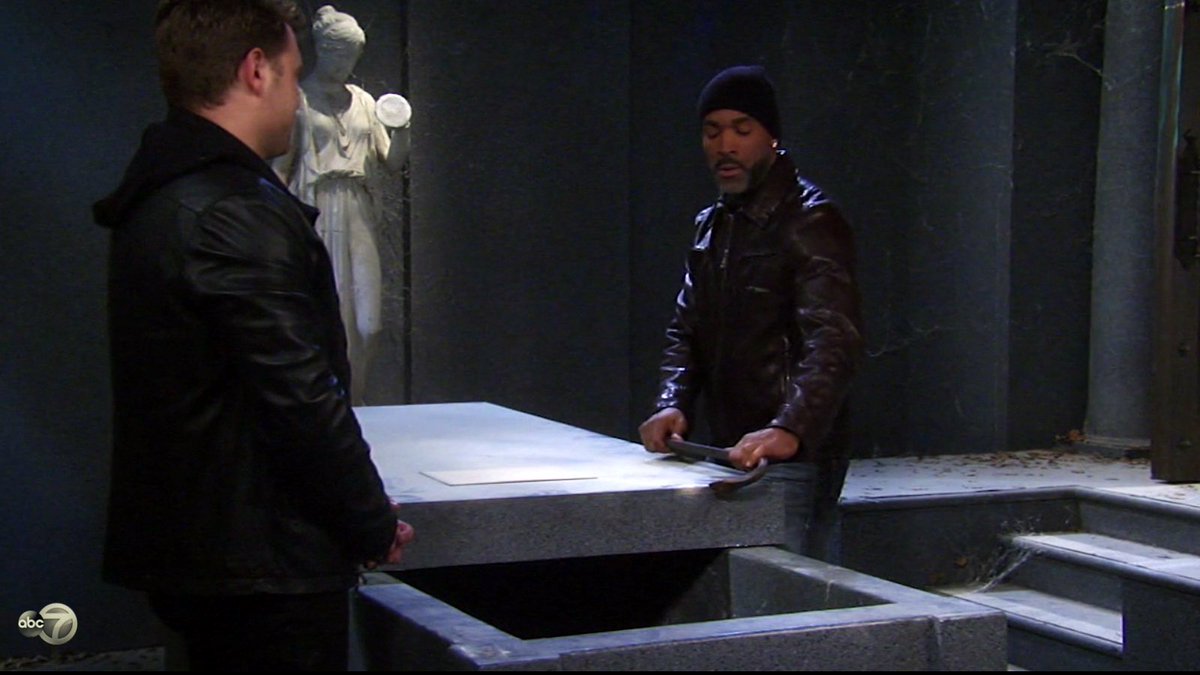 COMEDY DUO OF THE WEEK:

Curtis and Jason and the empty tomb. Stephen King Jokes? Squeemish tough-guy! Hilarity ensues!!
So, that's the week that was. GH is filled with flipflop and fast scenes. I started timing them. I really did. The average so far is ....29 seconds. I'm going to do it again next week and see what I come up with. Start to notice how short every scene is. Maddening.
I finished Sneaky Pete, great series on Amazon Prime. Saw Hell or High water on DVD last night and it was really really good. Glad it got a nom or I wouldn't have watched! Speaking of--OSCARS tonight. My super bowl. :) Oh, going to Hidden Figures later today. I hear that's great too. Which nominated films have you seen? The only other one I watched was La La Land which wasn't my fave (I don't like musicals that much). Lion, Moonlight and Manchester are too sad for me--I'm a baby and I don't like to cry at the movies if I can help it!
GH did some shorts to honor the Oscars and they are fun-- something different for the cast! Go to the General Hospital page on FB to see them all.