So... Ned meets with Dante and tells him Olivia said no and ran. Olivia is in Floating Jake's with Jules. Jules is basically telling everyone 'goodbye' one way or another.
Mikey and Noodle are in the cabin stuck--in the blizzard. Welp. This should be exciting. Right? They'll braid each other's hair... do their nails..... have marshmallows. Riveting. OMG there is an old deep copper tub at the place. Ugh.
Curtis is trying to make Jordan jelly with Grace. He and Jordan gab about Maddox. They really just don't write well for them, imo. They are just so isolated as a couple.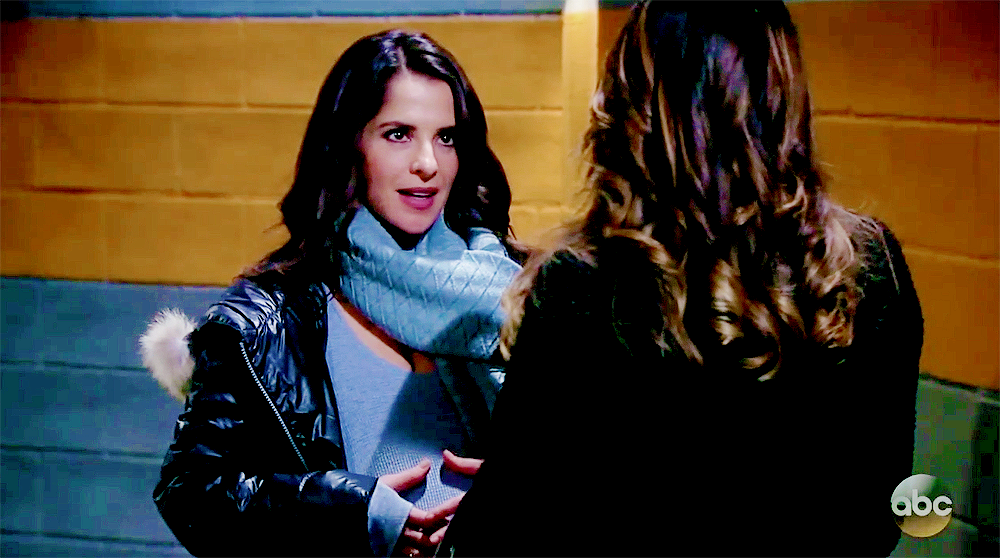 Sam is in the parking garage ..you know nothing happens that's GOOD in a parking garage, right? Olivia Jerome is there too. Robin stops to talk to Sam--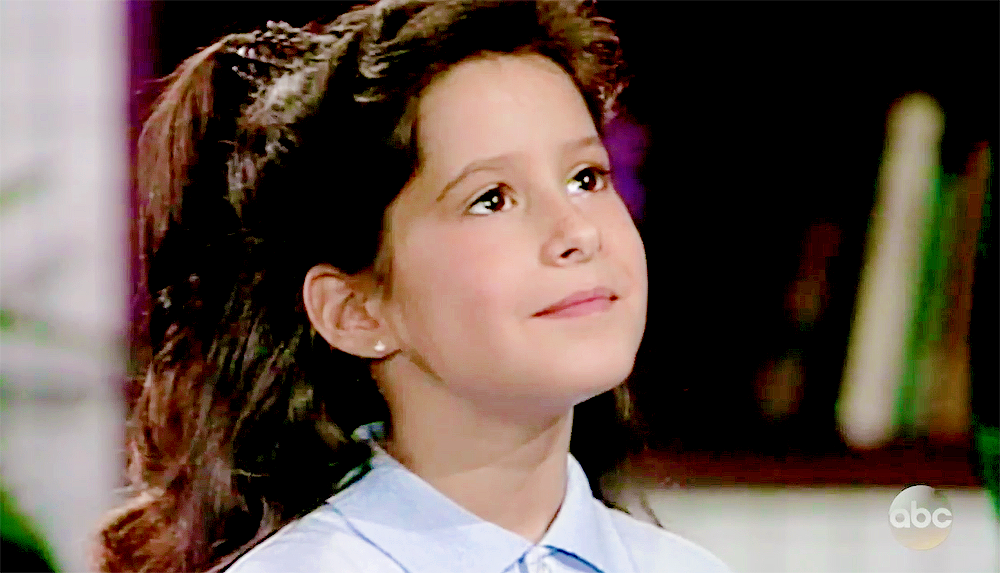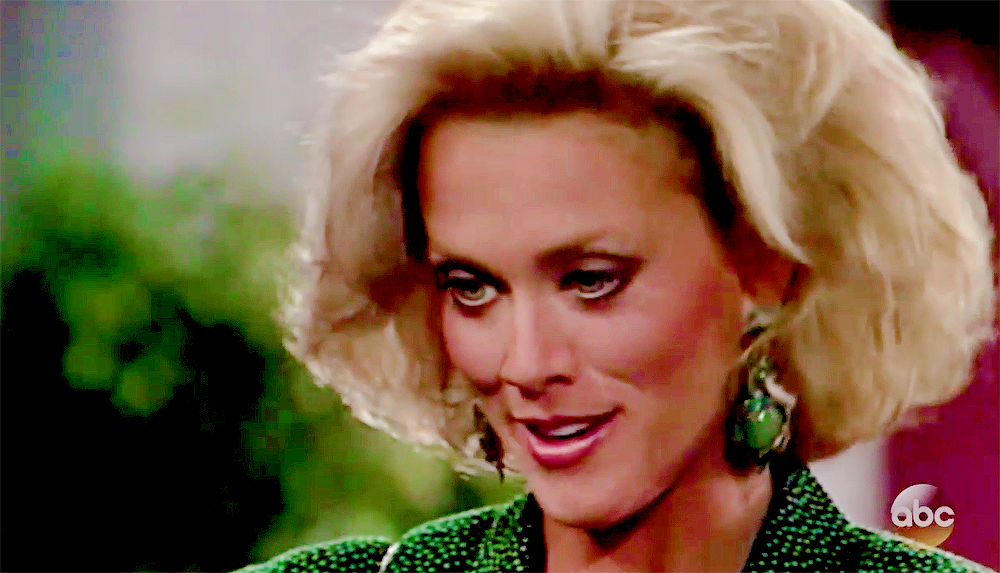 and OMG a great flashback of Robin and Olivia!! WOW..Robin has to be..about 9?? Cheryl was in the shower-- so it had to be the 80's. COOL!!

So, Sam goes into GH..talks to Lucas, sees her doc off camera, comes back to the car. Olivia knocks on her window just as she's about to leave. Sam has 'car trouble' . Olivia says she'll drive her. Since Sam thinks she's Alexis' sponsor she says ok.
Sonny and Jason...just talking -- blah blah... Then Robin appears and it's ok! Jason leaves to go find Sam. Robin tells Sonny about Anna having cancer. Then they talk about Morgan. Robin mentions Olivia Jerome.
Later at Floating Rib, Ned comes in and he and Olivia talk about getting married. Ned finally leaves and says "I'll just go work on myself for awhile until you say yes"....