So I guess on Friday, Olivia took Sam's cell phone and put it in Alexis' purse when I wasn't looking LOL.

Julian is handcuffed/hooded in Olivia's room until she can "find out if the hospital is sold to her". She tells him that Sam fell off the bridge after she attacked her-- he doesn't believe Sam attacked OJ.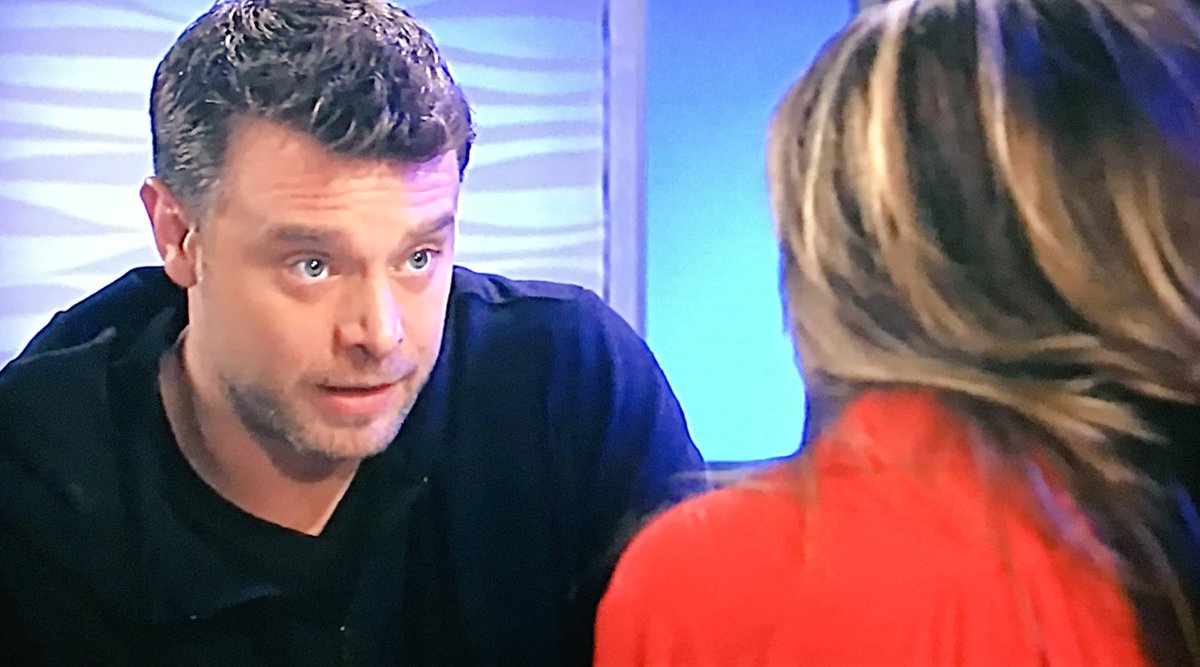 Jason shows a pic of Olivia to Alexis. He tells her that her "sponsor" is really Olivia Jerome.
Sonny wants to renew their vows and have Griffin do it. OPEN MOUTHED SNORING.
Later, Sonny asks Griffin to officiate and Griff says "is it because you feel guilty about sleeping with that woman when you were broken up"?
Nell deletes the Sonny audio file in the computer, now has to get the zip drive she sent to Carly. . She shows up in Carly's office looking for the envelope but finds out that Bobbie took the mail home to organize it for Carly.
Board meeting: Still waiting for Laura. Tracy's stalling. Dr. O walks in, she's a proxy voter in case of a tie. Dr. O voted in favor to sell the hospital. (see below)
Hayden and Finn talk about his addiction. Again. Zzzzzzzz.
Finn leaves and goes to meet the company rep about the cure-he doesn't want to sell it to a greedy pharm out to fleece money from 3rd would countries. Tells them to go to hell. Guy offers a TON of money. I think Finn will sell the cure to get money to buy the hospital.
Felicia meets Bobbie at the coffee shop. She tells Bobbie off camera what she found out. Next time, Bobbie's sitting with Carly telling her the "S" on the card of Nell's flowers stands for "Sonny". OMG Is this all for the Sonny crap to come out and not the Nell backstory? I will be so mad.
NOPE! It's all about the Sonny affair. YAWN. Bobbie said Felicia found out in Atlanta from one of Nell's friends she was having an affair with 'the bosses hubby".
BUT! Carly doesn't believe it and she's off to prove Her wrong!!
At the end, Carly goes into Nell's apt (finds the key under the MAT for F sake) and sees on Nell's computer that "Sonny's audio file has been deleted" -- just when Nell finds the envelope at the Metro. Carly finds the zip drive in the wastebasket and plays it and hears Sonny say they slept together.