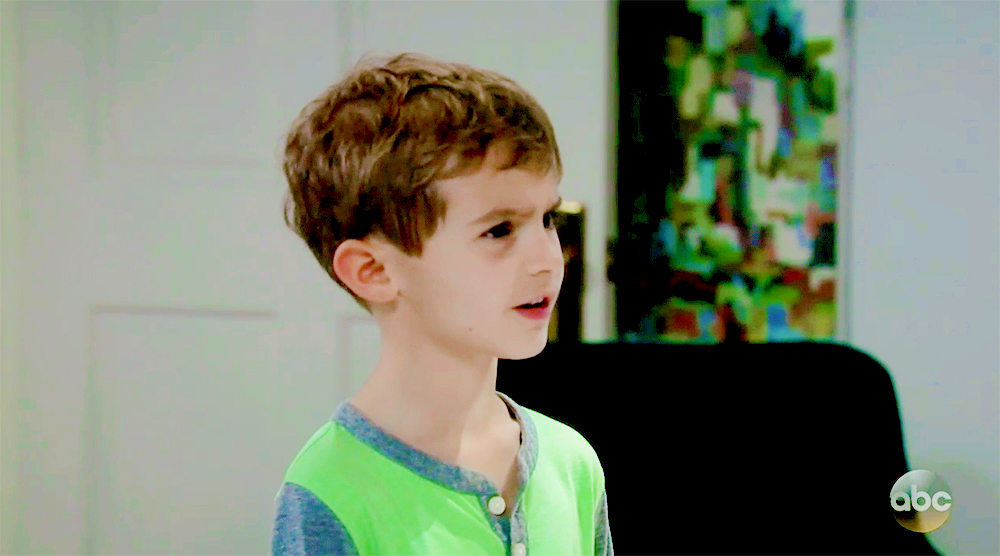 This is Aiden, btw...
Friz are in the afterglow. Liz wants to get to work, Franco is all shy about letting people know they are together. She says she wants people to know. Same convo as last 2 times. Aiden runs in and says Grandma dropped them off. He sees Franco in bed. Asks if he's hurt. Then goes to get Waffles.
Carly runs into Finn and he flashbacks to when they talk about Sonny getting drugs for him (the cure). He's all crampy--needs Vicodin. Only has 5 left. Later, he takes some and Brad catches him. brad is trying to get his money when LUCAS walks up behind him! BRUCAS SCENE!
Felicia goes to see Nell to help her redecorate. She asks about her past..and about her boyfriend that sent the flowers. When Nell goes into the bedroom, Felicia snoops and finds Nell's lacy bra in a pink bag. Carly ends up calling her and telling her to get to Sonny's-- she notices the bag turned over.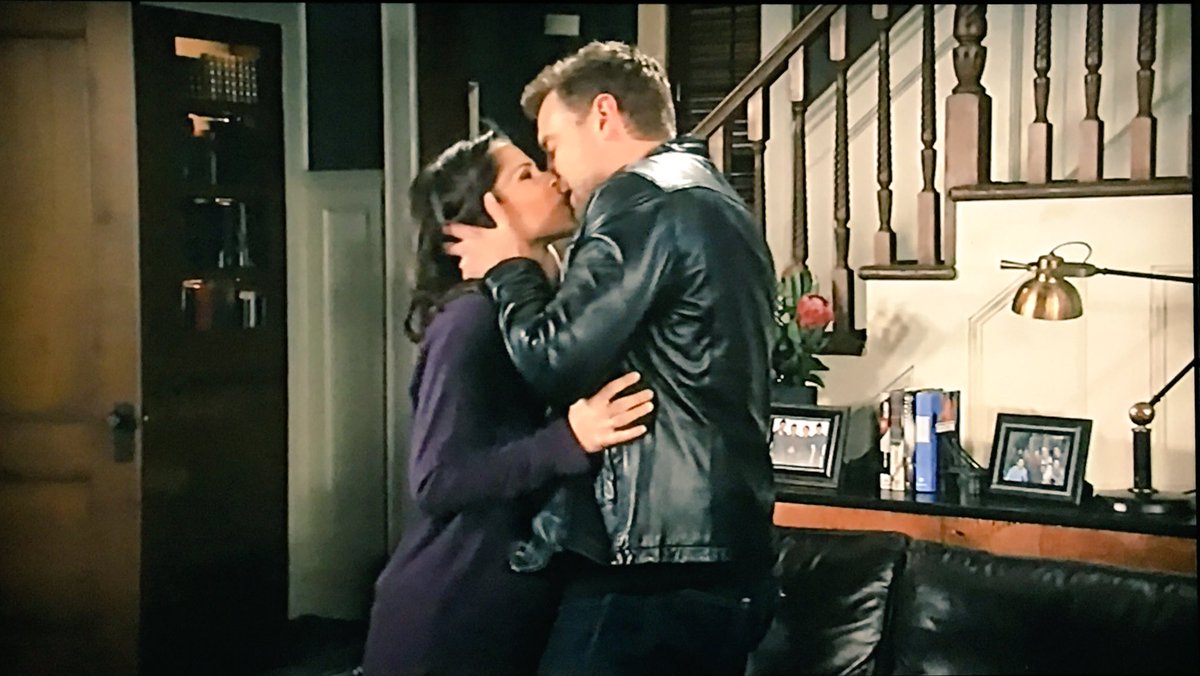 Jason goes to Sonny's..Sam has to go to the safe house..now! Danny's "asleep' upstairs. Geesh, GH certainly doesn't pay anything to have the kids on. Sam doesn't want to go, she wants to stay at Sonny's.
Hayden wants Michael to help her with the 'hospital transition". She has to get the hospital's budget balanced. She got Michael on the board. Hayden says the only way to save it is to cut staff across the board, including nurses.
Curtis follows Julian, Julian goes to see Olivia at a..Chinese Medicine shop. He can't see them in there though, blinds are drawn. She tells Jules that she wants to make him suffer for "murdering" her so long ago. (He did, I saw it). She also wants to buy GH to build Condos.
Curtis calls Jason to get down there!
They sit in the car and wait.
Much later, Carly invites Nelle over to Sonny's to do some foundation stuff with her. Sonny's not happy. He thinks Diane should do it. Carly says no. Nelle goes upstairs and is going to leave her bra (the lacy one Flea found) in there.