Yesterday: MISSED THE SHOW and erased it from DVR but I heard about the cool Nina twist at the end! NICE--- Wednesday are my days I just can't get here in time and by the time I do, I'm exhausted
It's divorce day for JaSam.... Diane is there for St. Jaysus and Alexis for Sam. They go into the mediation room. Sam and Jason stare at each other. As Alexis and Diane argue over property, Sam and Jason have a LOT of Penthouse flashbacks. Then Jason just signs the papers to shut the lawyers up and a lot more flashbacks happen.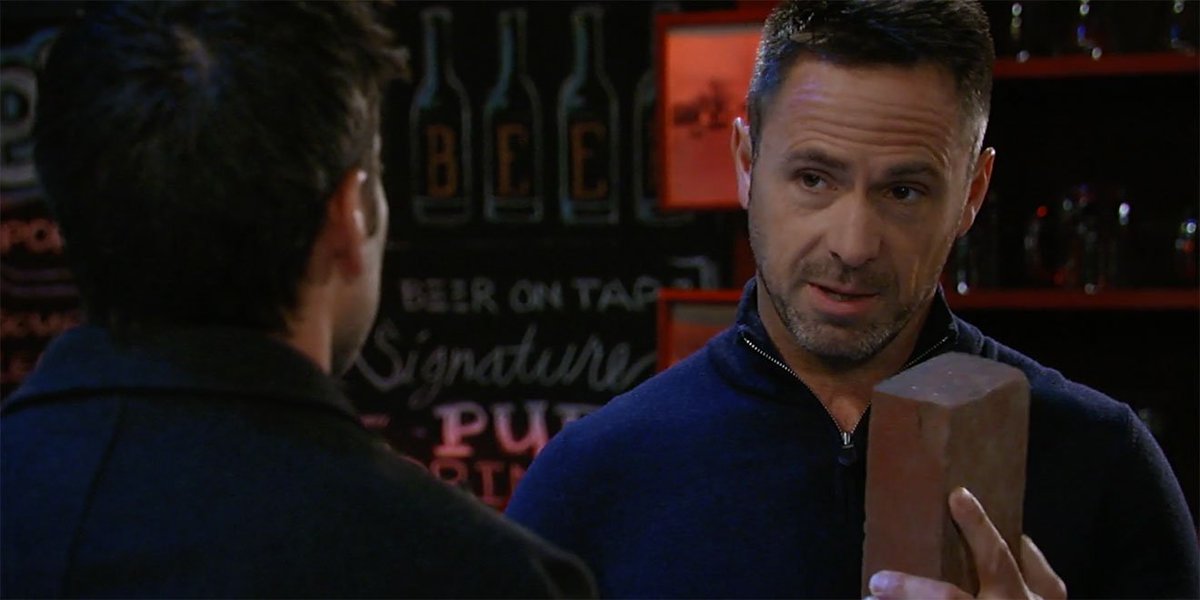 Julian got a brick in his window. Awww, and DANTE goes down to find out about it? That's what Valerie is for, man!! Dante leaves, Sonny shows up and Julian thinks his goonies threw it? Umm, why not the guy that wanted to buy your place yesterday? Oh, Sonny wants Julian to serve Corinthos Coffee in his Pub...because "he owes him". So, Jules is going to sell Corinthos Coffee. So, Sonny leaves coffee and Sonny goes to talk to Dante about who threw the brick at Julian's window.
I mean COME ON--it's a brick, Get over it.
Lulu is going to write an article about Nathan being Faison's son to lure Faison out. Dante finally accepts it. Nathan is on board. No to told Maxie they are going to tell the entire earth Faison is his Daddy.
Maxie had a nightmare about Faison. Then August comes in to talk to her--which, if the rumors are right he's Faison's son #2.
Mac comes in with a smoothie for Maxie and she tells him who Nate's Daddy is.
Her nightmare has Nathan running after Faison and there's a gunshot (foreshadowing??) She wants Mac to help her disappear so Faison can't find them. Mac said the safest place for her is PC--especially with everyone around and (wait for it) Sonny. -__-
Curtis finds Drew's old yearbook. He had the same damn hair as Burton! LOL :) too funny. Curtis and Drew have a good friendship. I like it.
At the Metro: Lulu tells August that Faison has another son..August is all @@ !!!! Such an anvil. Britt really should have been here for all this.