I totally forgot about Silas and Anna LMAO-- hee hee. WELP. They are all upset about A) the diamonds and B) Hayden. Guess who's worried about who.
Diane and Alexis are on-- yeah!! They are at the Floating Rib. Diane says Sonny's going legit. Alexis laughs "yeah, that worked out really well with Julain, right"?? Diane explains why Max is better than Julian. Doesn't lie to her, respects her yada yada.
SUCH GREAT dialog about Julian and Alexis fighting her feelings for him. I can't get into it all, but Diane is mad that Alexis is compromising herself and Alexis is explaining her feelings. Nice and felt very natural. CH and NLG did a great job. Bravo.
Jake and Franco playing Squirt Guns. Jake finds the Bro Photos. Jake wants to find more. Franco says no. Jake is so into Franco's 'imaginary friend'!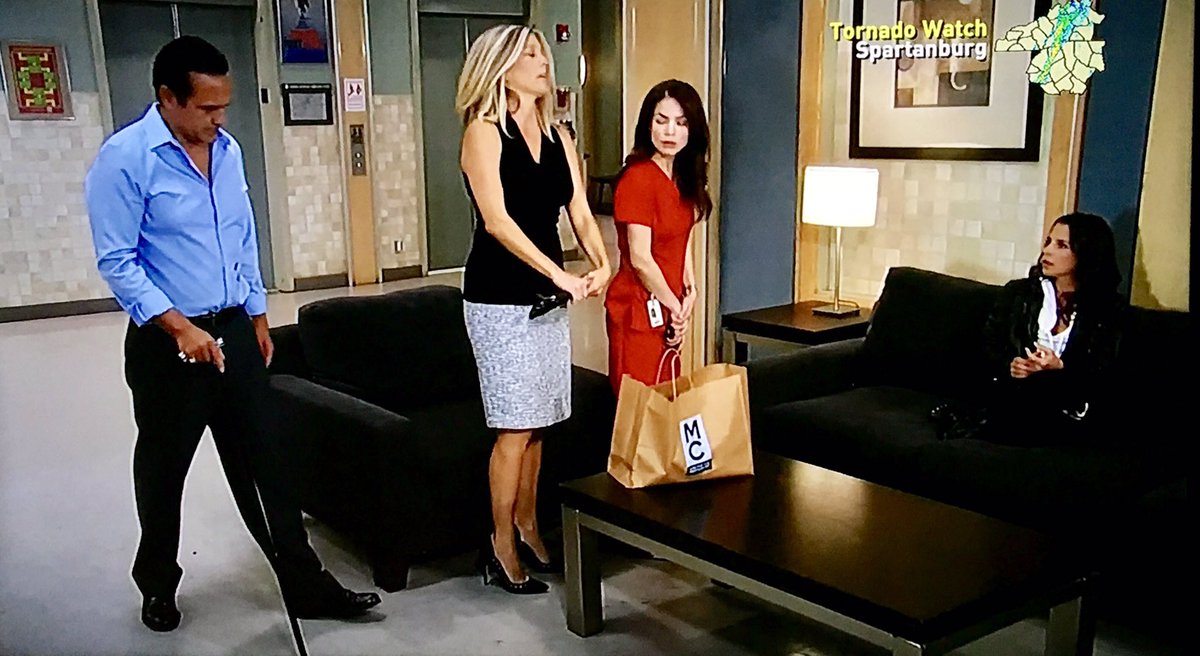 The kids are at Monica's... Sam is waiting for the surgery. CarSon brought food for her. Awww.
Then CarSon talk about the damn shooting a million times. OMG, get this Sonny says he HAS to stay in the mob because everyone ELSE is so nasty!! Yep. HE's gotta be the good one in there. OMG AHHAAAA
Then Carly says that Sonny getting out was a stupid idea. She knew who he was, and shouldn't have asked him to do that!! She's so sorry. (Barf)
Later, Franco walks in. The boys (I guess Cam and Aiden were home in the attic) are with Lindsey. He finds out Jason is shot. Says he's sorry to Sam. She says "get out of my face". Carly yells at him too. He goes and pouts.
Sam texts Alexis about Jason. Alexis leaves and goes to GH.

Anna and Finn are visiting RayHay's Dad. They argue a lot. It was kind of strange. Then they talk to her Dad. He says no way is the Montenegro diamond from that necklace. Not his. Nope. He says he doesn't know where Hayden is. That's it.
SO..if the diamond and necklace is gone-- maybe Valentine did both? He's an international jewel thief??
OMG my cable went out at 2:54!! I DIDN'T SEE THE VERY END! On a Friday!!? Seriously!!? GEESHHH!! Sorry. Someone on twitter said at the end Curtis texted Finn and said he found Hayden.
The summer is sure winding down, no?? WOW.. Labor day is coming soon! Oh, "Squirt Guns"... why that title? Jake was hosing down Franco with one!