IT's FRIDAY!!
Love Maxie's outfit!!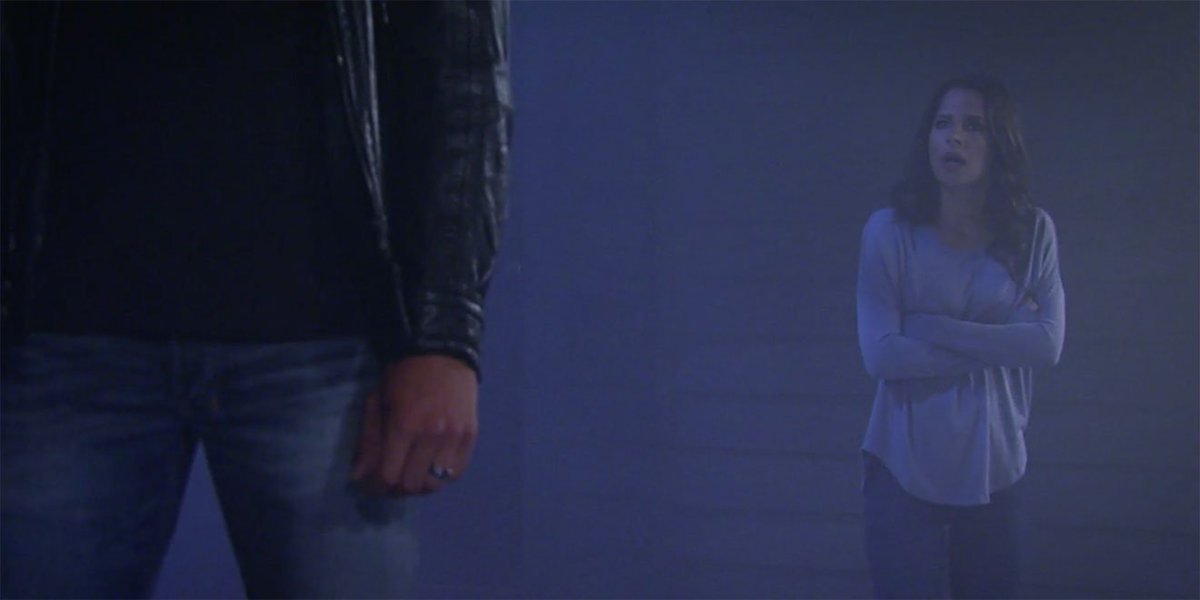 Sam's dream shows Jason in the fog on the docks... will it come true??
Nina and Valentin zzzzzz
Art Gallery: Franco's BIG PICTURE CAN'T BE SOLD. (it's not even that good). Maxie wants to do a story about her one night stand with Franco but he won't comment on it. Franco's adoptive mama comes to see him. She sees the painting Franco did of he and the blonde kid. Then he shows her the photo. "You deserve the truth" She says. (then the show ended)
Finn's acting weird?? Anna is talking to him about a caper. Then he goes to see Liz-- to tell her Hayden's gone. She has to go to the Art Gallery. She gets there and runs into Franco's Mama. I love her dress. Franco's Mom is a nurse too!
Finn goes to Anna's after she fakes an emergency. She hands him a folder and says "now you are coming with me, right" This is about Cassadra and the diamond? This is chopped up and I don't understand what the story is.
MONICA! MONICA! MONICA!! "if Jason Dies you have the blood of BOTH of my sons on your hands"!! She's yelling at Sonny. Yeah! Then Alexis totally interrupts her rant. Thanks for nothin'.
Oh crap, Monica was all mad then she backed off and was like "well, it's not all YOUR fault, Jason wanted this life"..blah blah blah. UGH
Spinelli wants to talk to Det. West. Then he goes to see Sam and Jason. He talks Spin-Speak to him. No change for Jason. Alexis and Monica both go talk to Sam about them (nice touch). They tell her no difference. Monica says he can't stay in GH forever, he has to move to a facility. She can't even pull enough strings. Sam says I want to take him home! We have the means so I'm getting all the equipment. Alexis says: What about Danny and Scout? Sam's all: I don't care!!
Spinelli talks to her a bit. He says it may be for the best. She hugs him and Jason's hand shakes.
Rando Curtis and Jordan filler scene on the docks. She leaves. Sonny comes up and they talk about Jason. Is Curtis getting ready to fill in for him?? Yes, they shake on it and Jordan sees them around the corner.
Thank you I said HER NAME WAS Karen on GH ---no one believed me. It's Betsy. UGH. WEIRD! she was named after me, damn it lol. Oh, the recast Mama called Franco "BOBBY" LOL that was fun.