IT's Thursday and here we go! I'm home at 2:00 so let's see how it goes.
Curtis lost ROXY! Oh no!! They look for her. Sexual tension ensues. They kiss. BUT! Jordan pulls away because, you know. Gotta keep this see-saw going.
Jake talks to Franco. May as well just kill off Cam and Aiden at this point. It's just a joke. Franco talks to him about Jason being in the hospital. Screw you Cam and Aiden LOL. Jake pulls out a photo of Old Face Jason saying how different he looks now. Later, Liz and Franco talk about what it would be like if Jason lived with his old face and this guy showed up. It was confusing but obviously in there for a reason.
Liz talks to Sonny--filler. OMG for ONE line...then Michael comes along and Sonny can be all guilty with him. Then Sonny leaves and... Bobbie comes in to talk to Michael. I take it they can't have everyone in one place?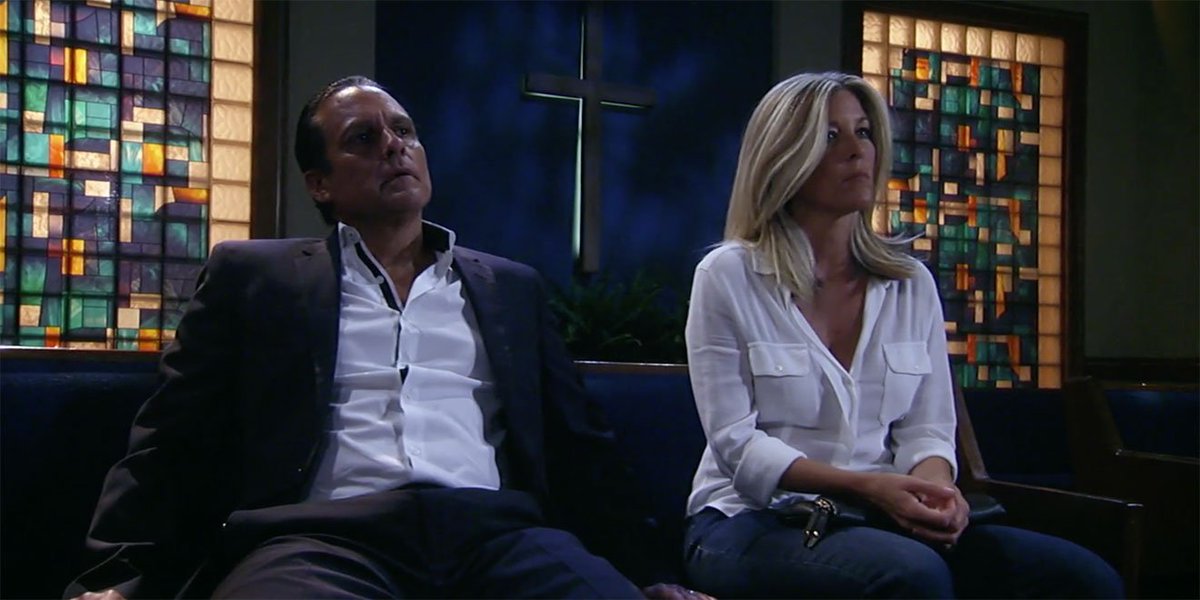 Carly talks to God. HE Is even bored up there in heaven. I think I've seen 900 chapel scenes in my lifetime.
Sonny comes in. He's all mumbly and his BIZ and Jason and how now he has to stay in Da Biz. Carly is all cool with that and wants to be by his side..even if she has to protect everything.
Ava and Griffin. "Don't go" says Griffin to Ava. Ok, I'm not seeing any sexy in his voice. Seriously. Maura is selling this 900% but boy Griffin is just flat as a pancake here. Not feeling this!!
Griffin says he's still honoring his celibacy vow. Huh? Ava leaves.
Later, Sonny comes in and punches the bag as well. Ava is gone.
Ava goes home to call Valentin to get the face-fix
END: Jake gives Franco a photo of Jason as a kid..looks just like his imaginary friend! Ergo, I would think if the FIRST Jason was with Franco then Jason 2.0 and Old Jason are identical? Not that I care.
Chris Van Etten is not listed as co-head writer yet. Still has Jean on there.