I MADE IT!! It's the end of the month so I wasn't sure..but here I am!!
NOTE: Due to confusion...ALL Jasons shall be referred to by their sir names.
Griff and Ava..oh fake out, it was a dream. Ava did have her surgery tho. She's got a huge bandage on.
Burton is picking his lock with a paper clip. OH! NO! he drops it!! Oh! Wait! Ava picks it up!! he finally gets out. Beats a guy up. Says thank you to Ava. She leaves and he takes off his mask. Runs.
Krissy and Parker. Kris tells her Jason woke up. I guess an excuse to talk to her?? Krissy says her grades suck. She withdrew from classes to manage Perks and so that Parker and she can date. They couldn't if she was at college. Anyway, they are going out to dinner.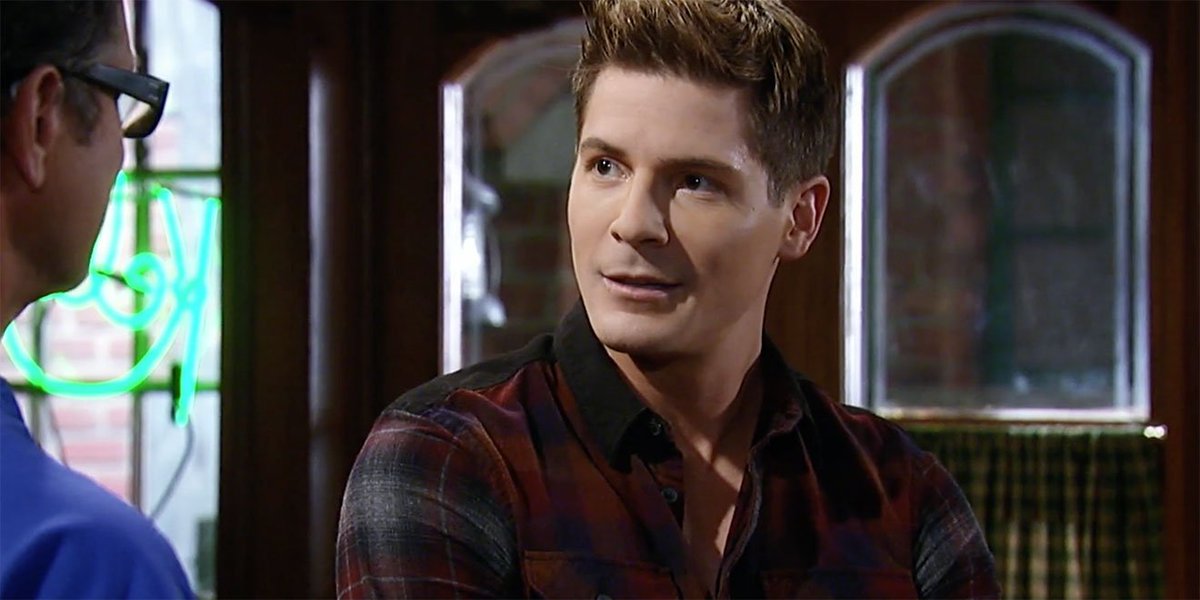 It's DILLON WITH AN "i"!!
Dillon and Kiki (Dillon is back? I guess for a min) Kiki is eating lunch with Dr. David Bensch. He yells at Dilly for giving Kiki the tequila. Dillon is all "you said my NAME WRONG, its' DILLON WITH AN "I"--" He's being REALLY pissy. I wonder why. Hmmmmmm.
Why do I feel like he's going to get hit by a bus???
Alexis wants to tell Julian that Miller woke up . Sam is like WHY? Do you want to TALK TO HIM?? Later, Sam tries to set Alexis up with Dr. David Bensch. LOL.. Boy, if he was acting like Max Holden used to they would make a cute couple! Not with this guy tho. zzzzzz
Weird Griffin Franco scene about Ava. Franco figures out Griffin likes her and says "you're polar opposites"! Griffin says: "JUST LIKE YOU and LIZ'!! They talk some more (WHY? Who knows) and Franco says to get to Russia asap. Griffin is going.
Liz take Jake to see Miller. He says he could hear he and Danny singing to him. Liz tells him about Franco and his paintings and that he's working in the hospital again. Jake shows Miller the photos of something on his ipad--- and he says "but I left out the photo of you and Franco"
Liz says: There's only ONE Jason Morgan (AHAHHAA)
Jake tells Franco that people can "hear you when they are in a coma" !! Franco flashbacks to himself talking to Miller in the hospital. Then, his phone rings. It's Miller!! "Why haven't you come to visit me yet?? It's been 2 days since I've been up"?? So Franco and he are going to talk.
Burton is free, running through the hallway. End of show.