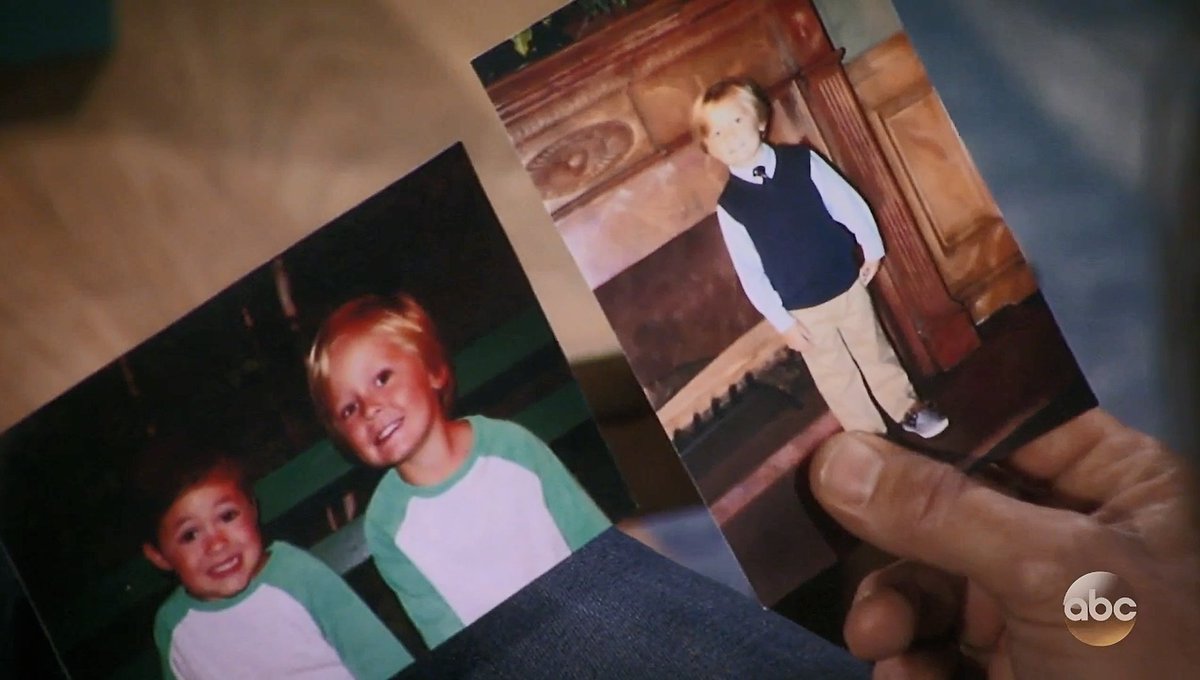 Seeing Double Ducks?

Why do I feel like these last ending weeks of Jean P's leaving as GH co-headwriter are just...well..not much about anything?? We know St. Jaysus is do back on Sept 18th (or 19th depending on who you read) so it just feels like giant limbo.
That makes my job easy! I'm back to school, and have my first cold so I'll keep it short.
We sure aren't having duck this Sunday so maybe some Malt Duck? Who remembers that? :giggle: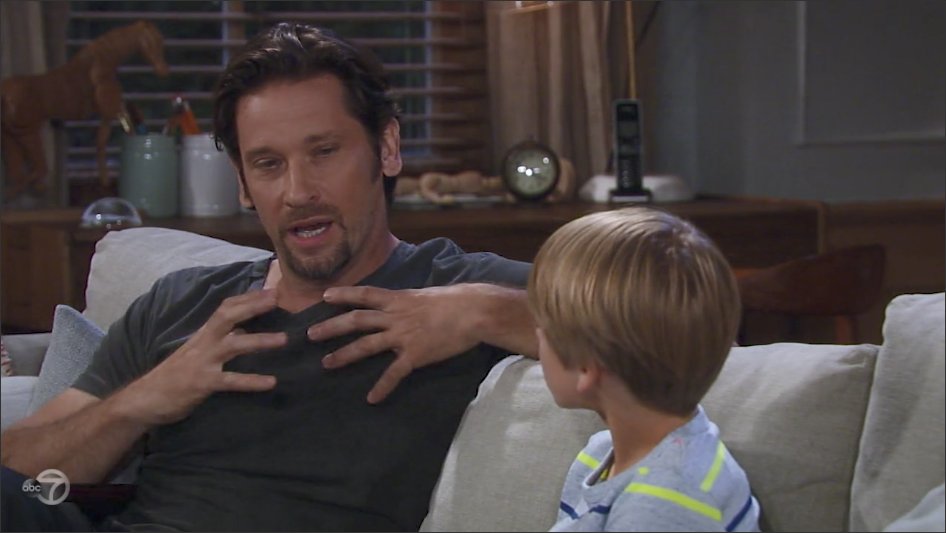 You see Jake, we are just going to sit here and talk about these pictures until something....clicks.
Wait, you mean like me finding an old photo of my Dad and it looking just like your friend?
Yeah, something like that.
Wow, neat-o that sure sounds exciting
Well...let's not get ahead of ourselves now...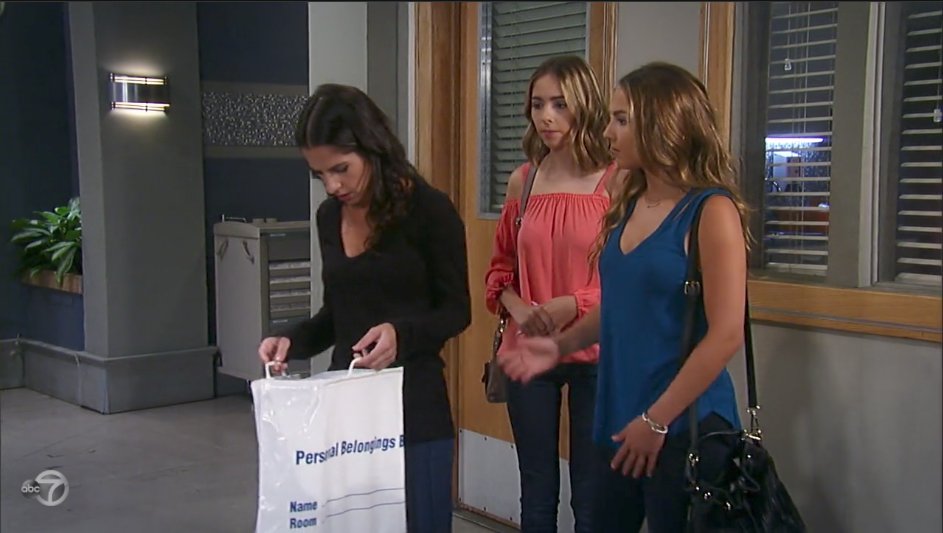 Wait..I thought this was dinner....
No...um, they gave us that stuff downstairs..
Yeah, Molly wanted to look but I wouldn't let her...what is it?
Jason's underwear and a black T-shirt.
Ok, I'm not hungry anymore.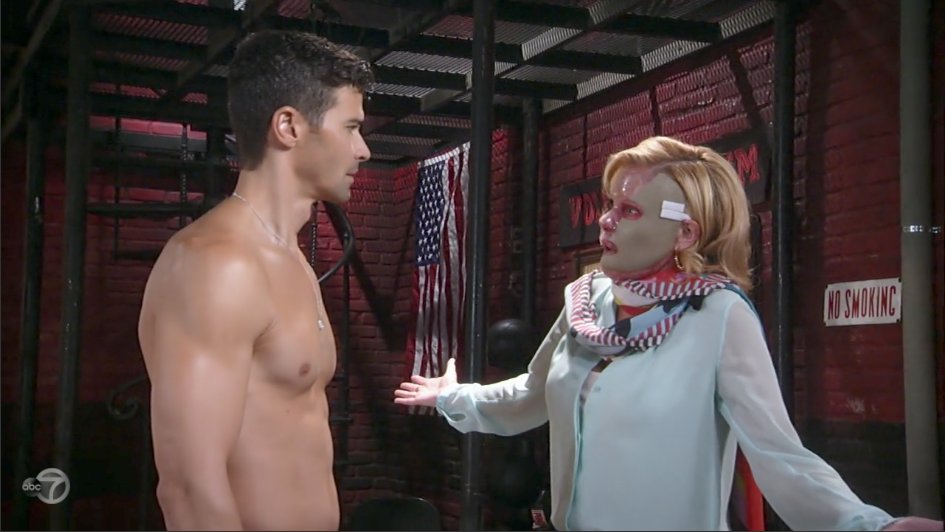 So..So...what am I? Chopped Liver? I mean I know my face is...but...look! BOOBS!
No..that's not it really.
Then what is it? Why are you acting like a cold, wooden fish?
I'm not sure...
Haven't you been a doctor since you got here? Why all the priestly stuff?
Well, I ..Um..again, don't know.
Ok, well, I'm going to find someone to handle this body--it sure isn't you!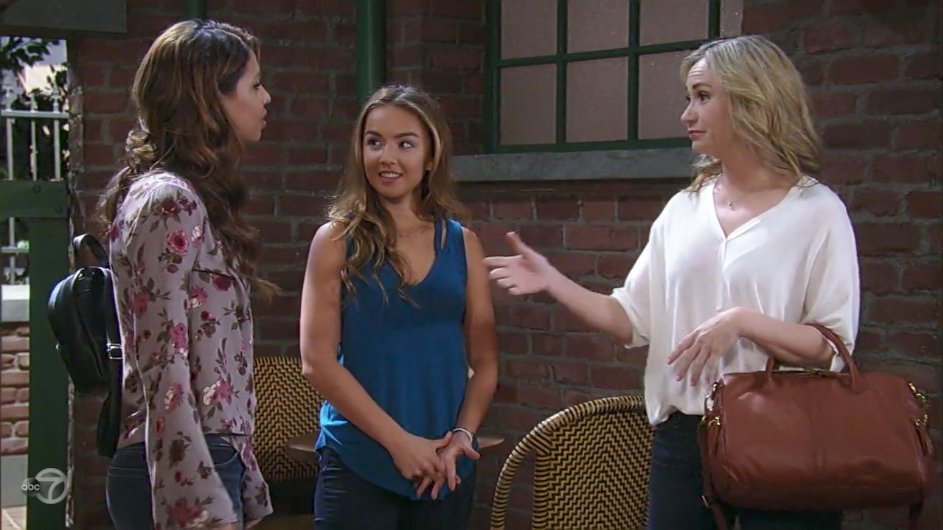 Oh, hi...aren't you the old lady I saw at The Floating Rib?
:giggle: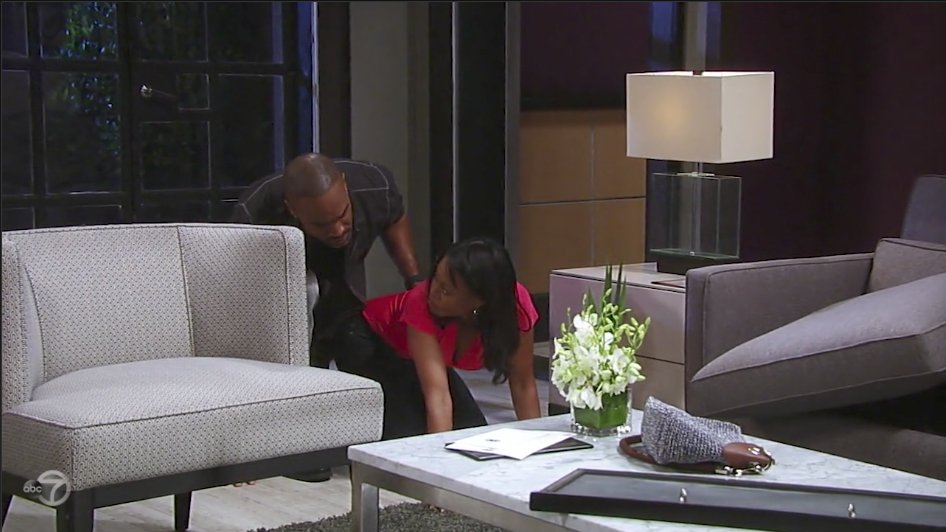 What in the hell are we doing?
That damn lizard got away, remember?
They have us looking for a LIZARD now?
Hey, better than the story I've had for the past month.
Touche. Ok, let me help you out....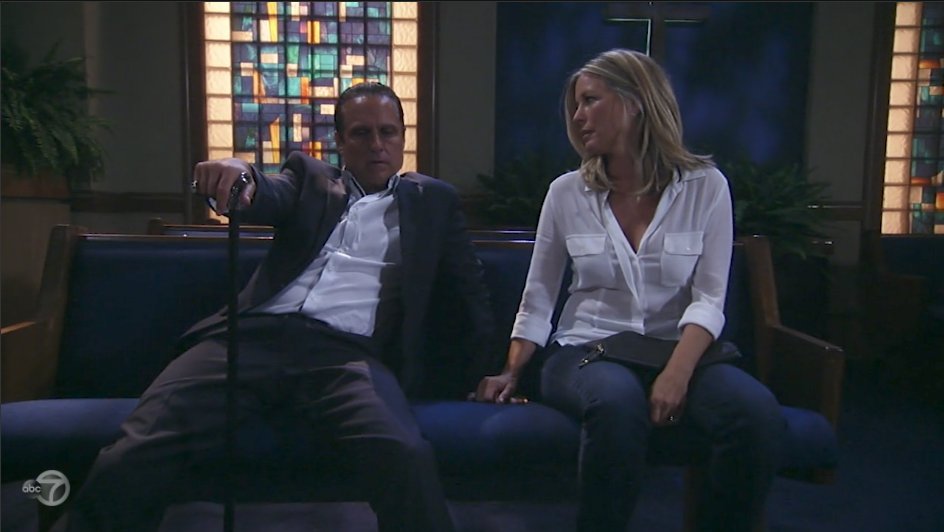 Oh, Carly...it's all...so painful.
Yes, everything...everything is just....*sigh* sad and upsetting.
Jason is where he is because of me.
No, it's because of me...
Well, whatever. You know what I have to do right?
Yes, Sonny, it's your God-Given right to head the mob up in this town, I get that now.
*sigh* The absolute pain I go through for all of you...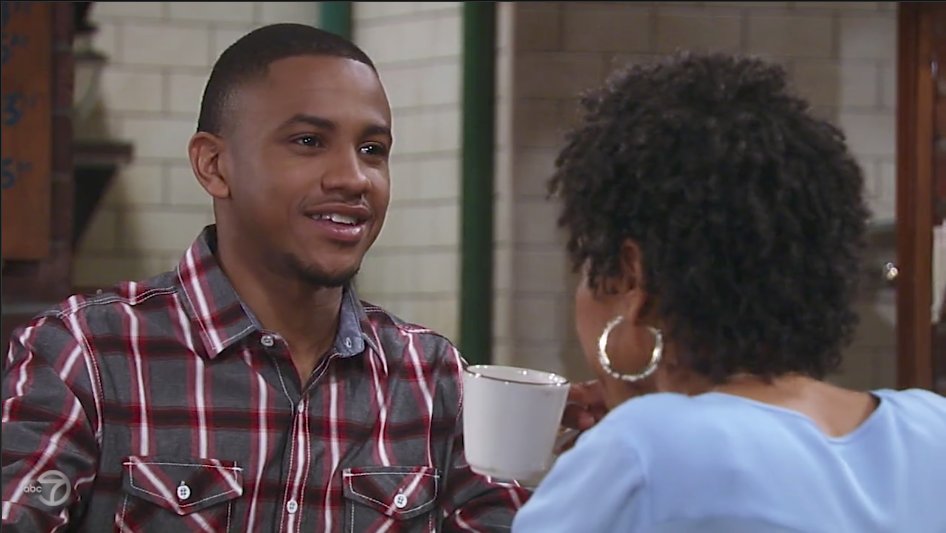 Hey!
Hey!
How you doing?
Good, You?
Great.
Ok then, see you in a month!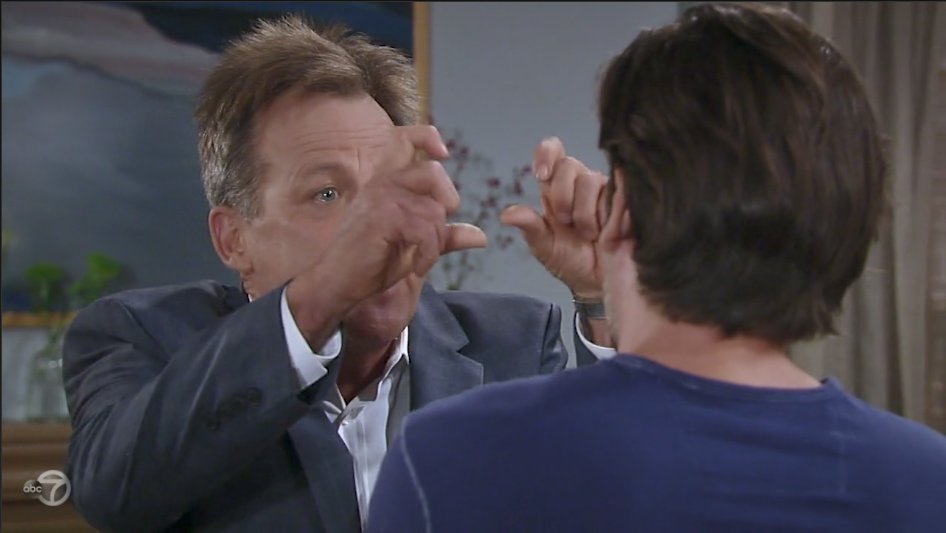 I'm CRUSHING YOUR HEAD!! I'M CRUSHING YOUR HEAD!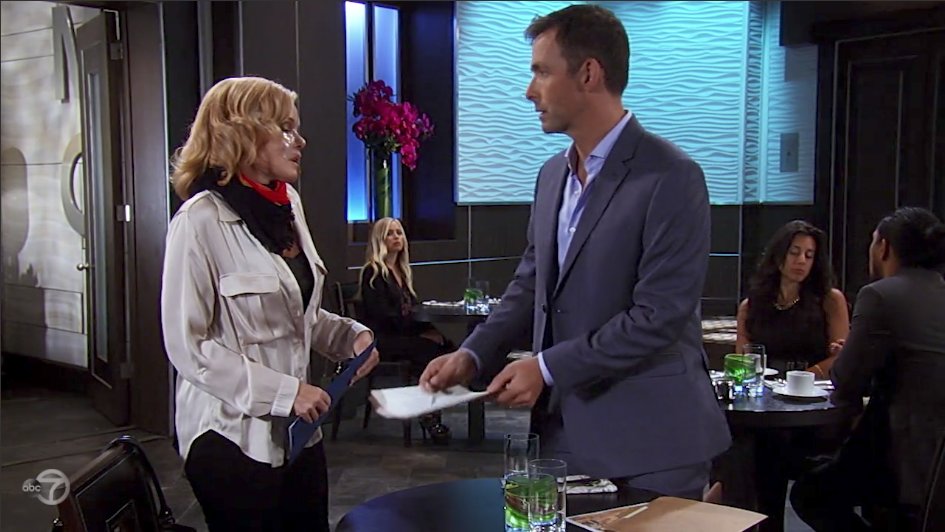 Yeah, about that new face....
Oh! Sure sign here...
Ok, but I want you to know I don't really want to sign it but there's a hot man waiting for me so..
I totally understand.
Um, why is Lulu Falconeri staring at us?
Don't mind her, she just loves your um..scarf, yeah, that's it. Scarf.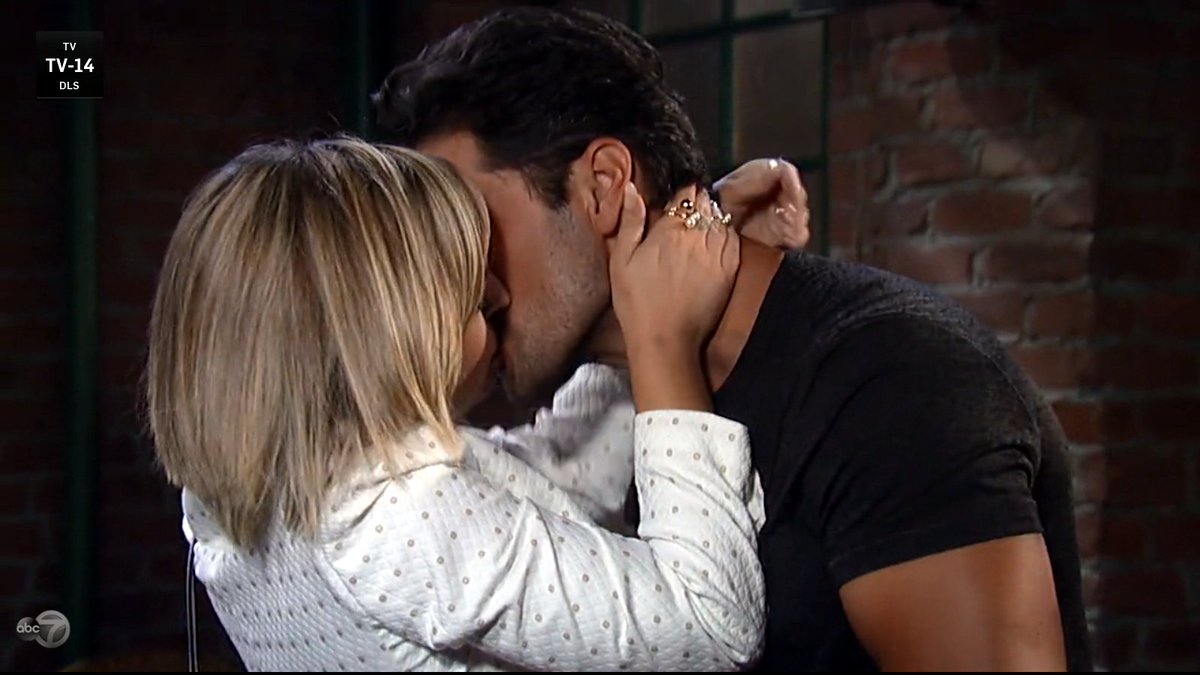 WEEK IN A NUTSHELL:



Maxie is staying in town. Here's hoping they get some kind of story. Lulu and Val are all fighting over Charlotte again --ugh. Jake has been quite the little detective with the photos. Franco did ask Liz if she really had THREE boys Friday, so that was hilarious. Jason's still laying in that bed. Carly and Sonny are still crying to God. Sonny is going to stay in the mob though because it's his duty to 'keep everyone he loves safe". (and he said it with a straight face!) Bobbie still hates Nell. Curtis and Jordan had sex. Auntie still doesn't like Jordan. Val made Parker jelly again.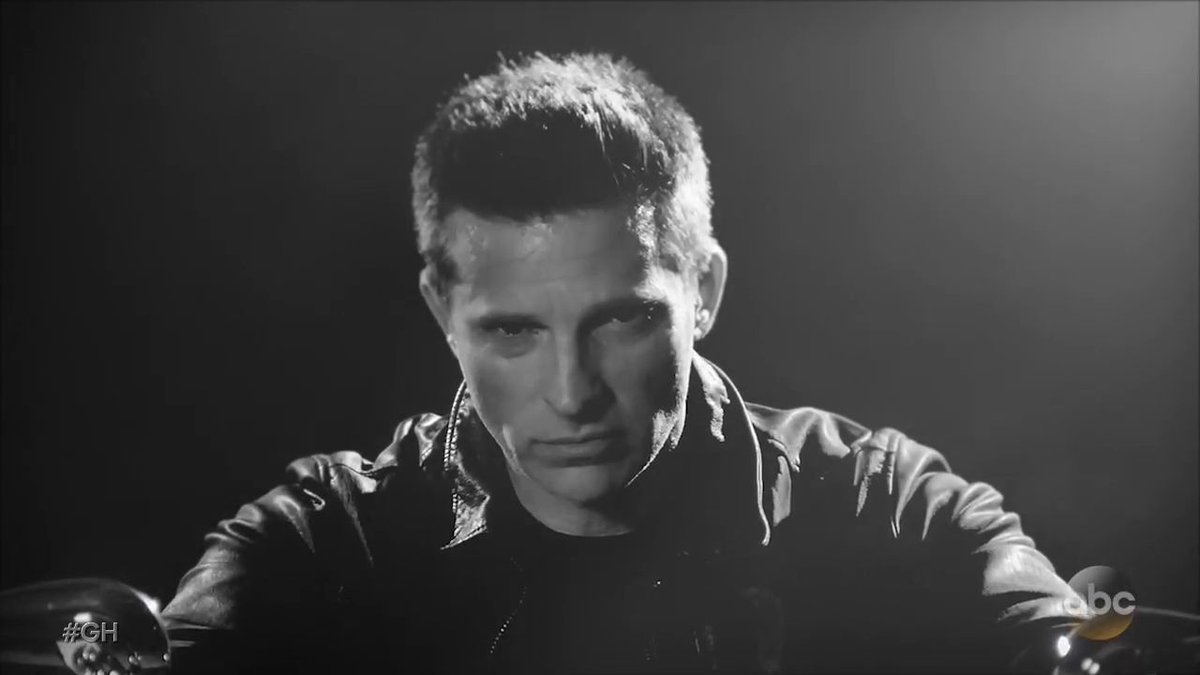 WHY SO SLOW? That up there is why! JASON RETURNS! Oh boy, they are betting the farm on this. All I can say is I laughed out loud when I saw the motorcycle promo. :eyeroll: '

Like I said...very little movement this we
TONS of rumors about who's the 'REAL' Jason in the end. Clearly BM and SB characters had the same face at one time or another but who's really who?? Welp, we'll spend a year figuring it out, I'm sure!!
Hope everyone in Florida is safe and somewhere that is cozy and you can ride out monster Irma. Hope Texans are continuing the clean up --and the wild fires are kept at bay. We have some Mother Nature going on! Sometimes living where we get 100+ inches of snow a year doesn't seem all that bad.
I finished Riverdale and LOVED it..so fun. We just started The Man in The High Castle and it's looking promising!