What a week. It's been hard to keep focus on GH that's for sure. The show also decided to completely drop 2 of the most interesting stories this week; Val/Anna and also Olivia Jerome. This is GH's MO. Because they have so many cast members and stories going on, they just skip over things left and right.
I personally didn't care much about the stories that were happening this week -- and found a lot of the stuff boring.
Just a warning.
Cold Pizza for me!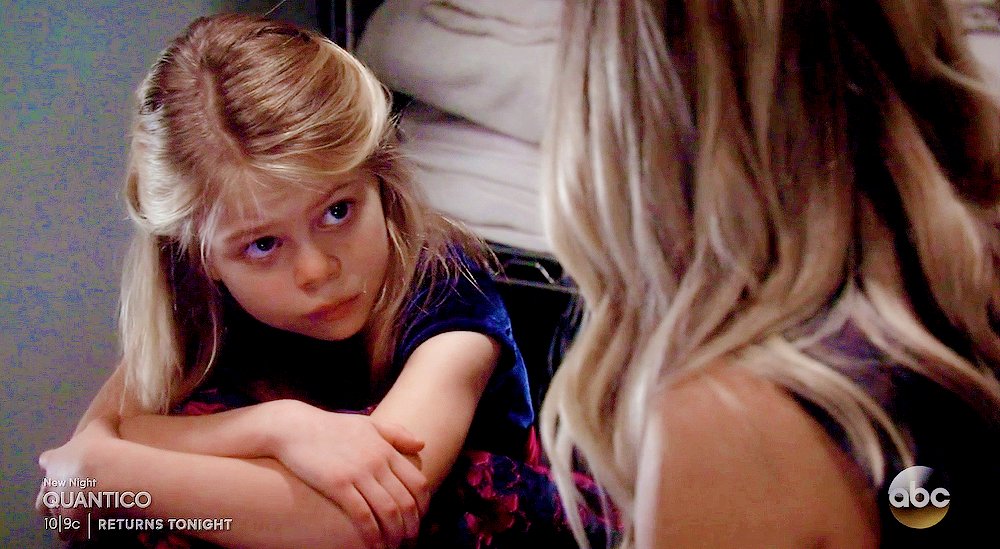 Stupid Lulu tells Charlotte she's her "real mother" after the kid found out the only mother she knew is dead. Then, Lulu whined about it for the rest of the week.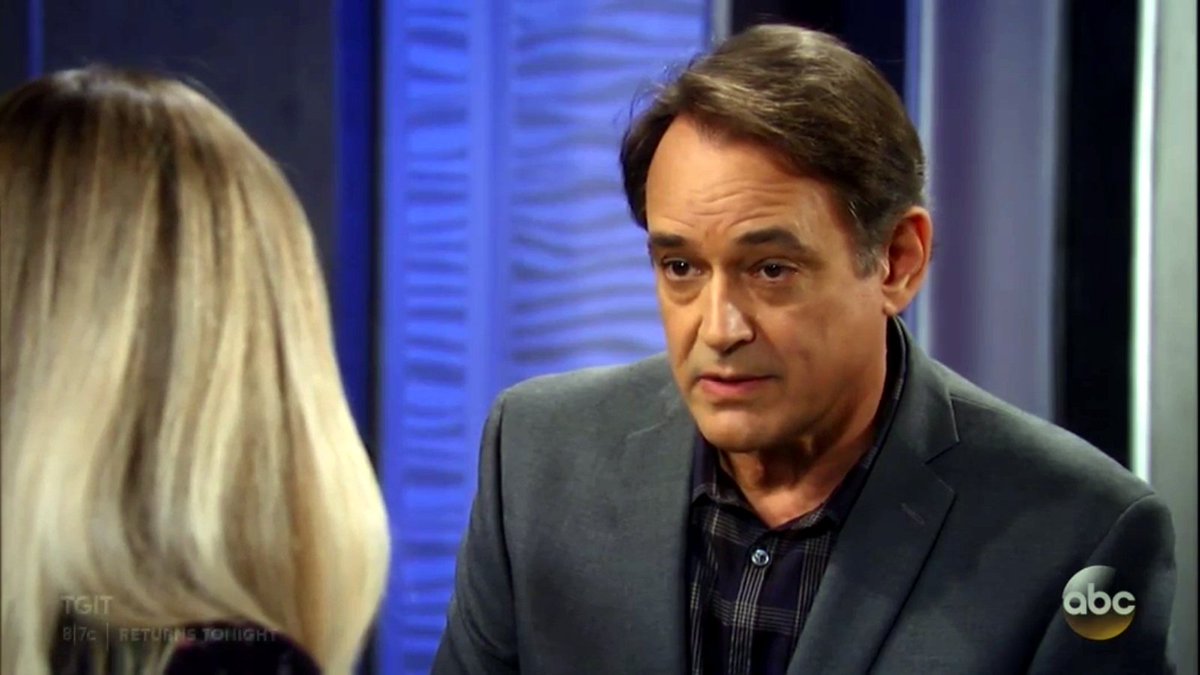 Lulu was so annoying, Kevin told her to go get counseling-..with Valentine! LOL.. oh wow.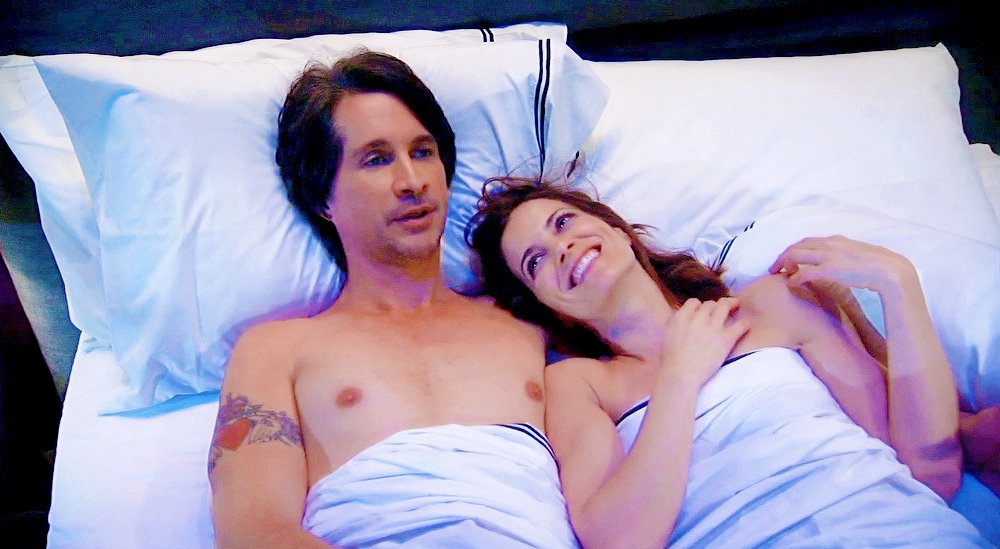 Yes, they have chem. Yes, they are good together but their story? UGH.. first the whole dying thing, now Hammy is addicted to pain killers. Snoozah.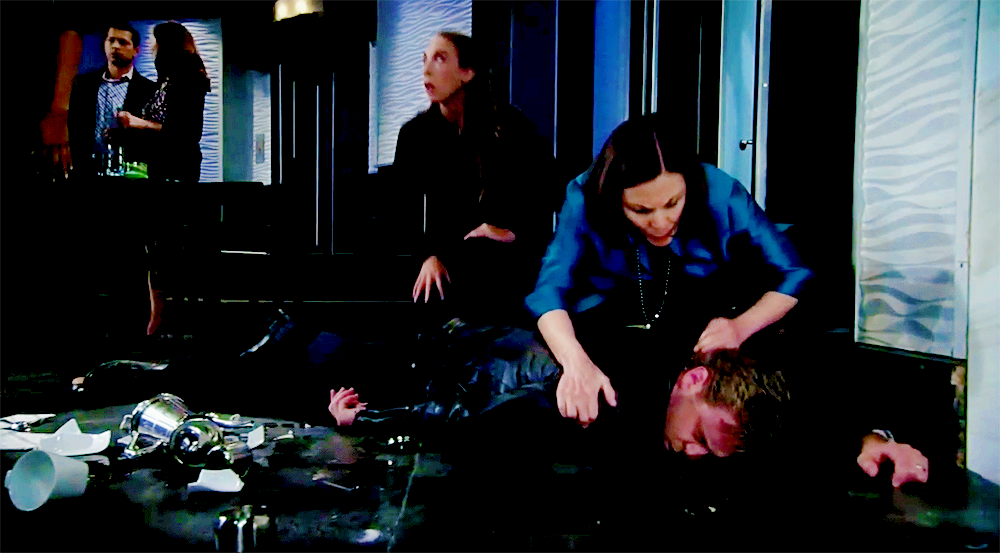 Jason goes down after Jules poisons his coffee. Why did he do it? Just so he could get Jason in the hospital and to make him listen. Um..??? Whatever-- Jason is now working with Julian to help him with his sister. No, I don't think Jason knows it's Olivia Jerome yet--but not sure because they talked OFF CAMERA.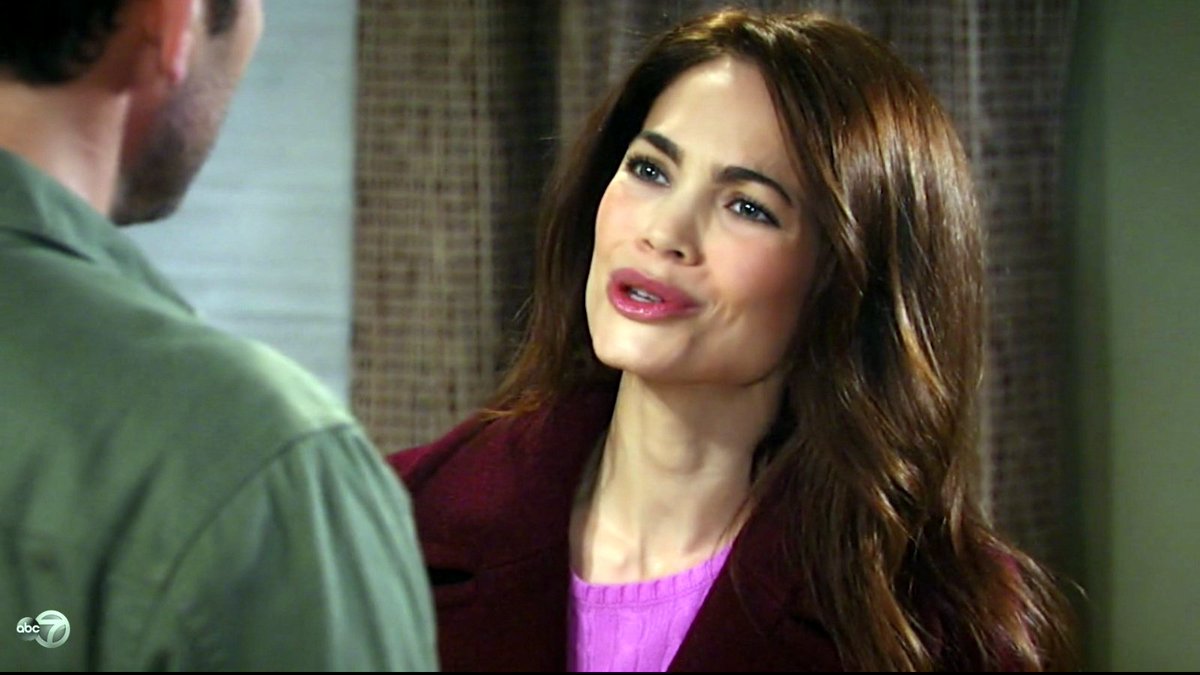 So, after a week of "Where is Franco" stuff, Elizabeth decides to go to the PCPD with her Alexis information. While there she sees Tom's brother, Seth an questions him. Then, she figures out he knows things only the cops know so what does she do? FOLLOWS HIM HOME. Yep, she followed the rapey rapists bro home by herself. DUH. We see at the end of the show Friday that Franco figures out it's Seth that put him in the storage locker. They focus on his trophies that are in the storage boxes and we see more in the house. DUN DUN DUNNNNNNNN....
PS. That house is so the Spencer house. LOL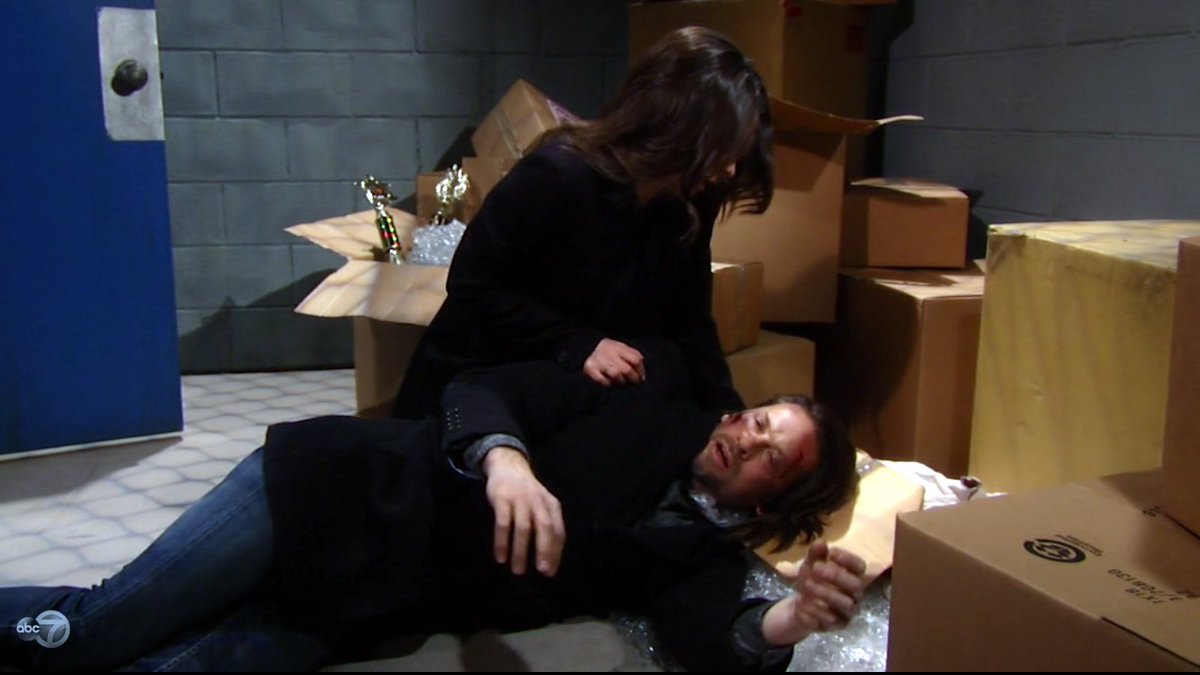 We followed a yellow sheet of paper that Franco had written up and shoved under the door for someone to find. Kiki found it but wrote some other stuff on it, put it in her purse and took it to the bar. It ends up falling out and after sitting on the floor for ages, Sam finally found it. She put 2 and 2 together and went to get Franco. The yellow paper took up a LOT of time this week that's for sure.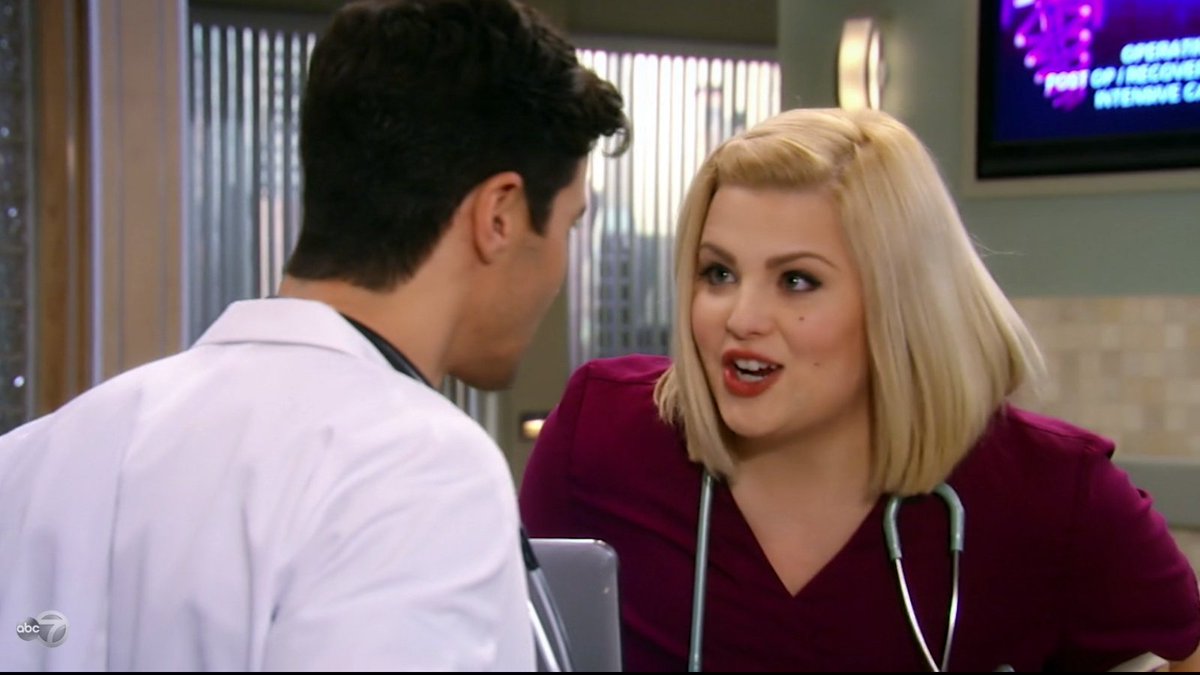 Oh how can I not mention this little "treat"?? SO, on Friday for some reason Amy was on again and wanted to be Hayden's BFF. What does Hayden do? Blow her off? Nope, spills to her about Hammy. Um....why? No freaking idea. In the next scene blabber mouth tells Griffin. :eyeroll: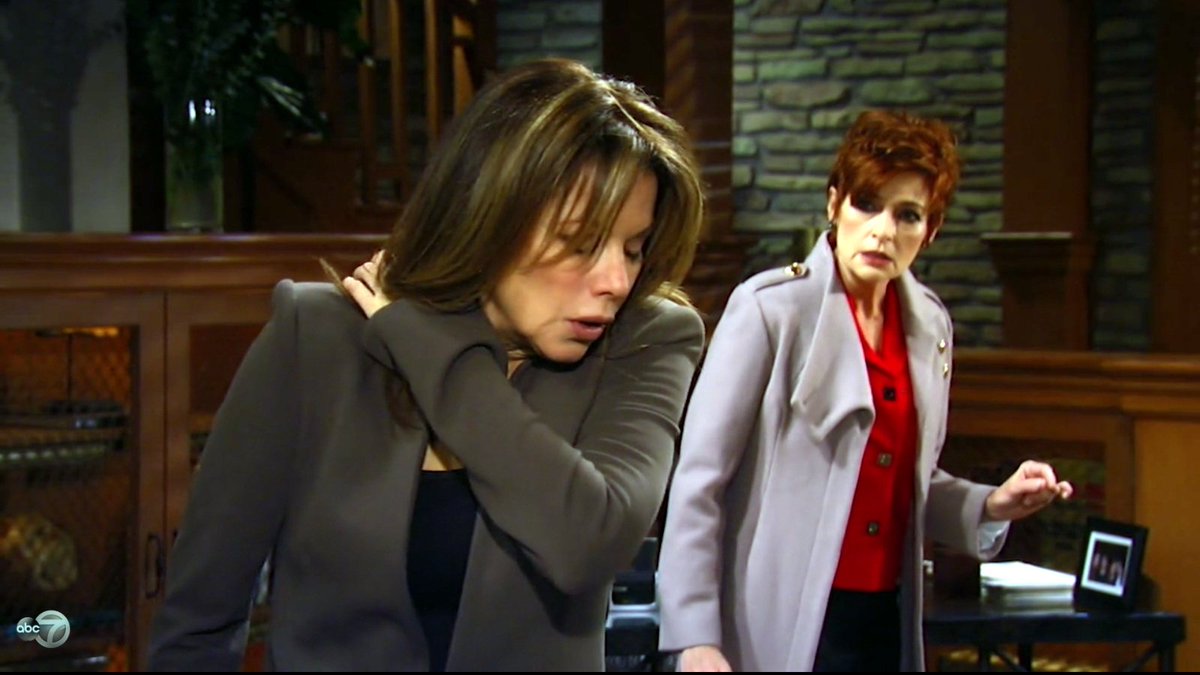 The ray of hope was Alexis who was on her way to her licensing hearing when she realized she had to go back to the PCPD and talk to Dante. In the middle of all this, she poured a glass of wine but didn't drink it. She also told Sam ALL of her secrets-- that was a relief.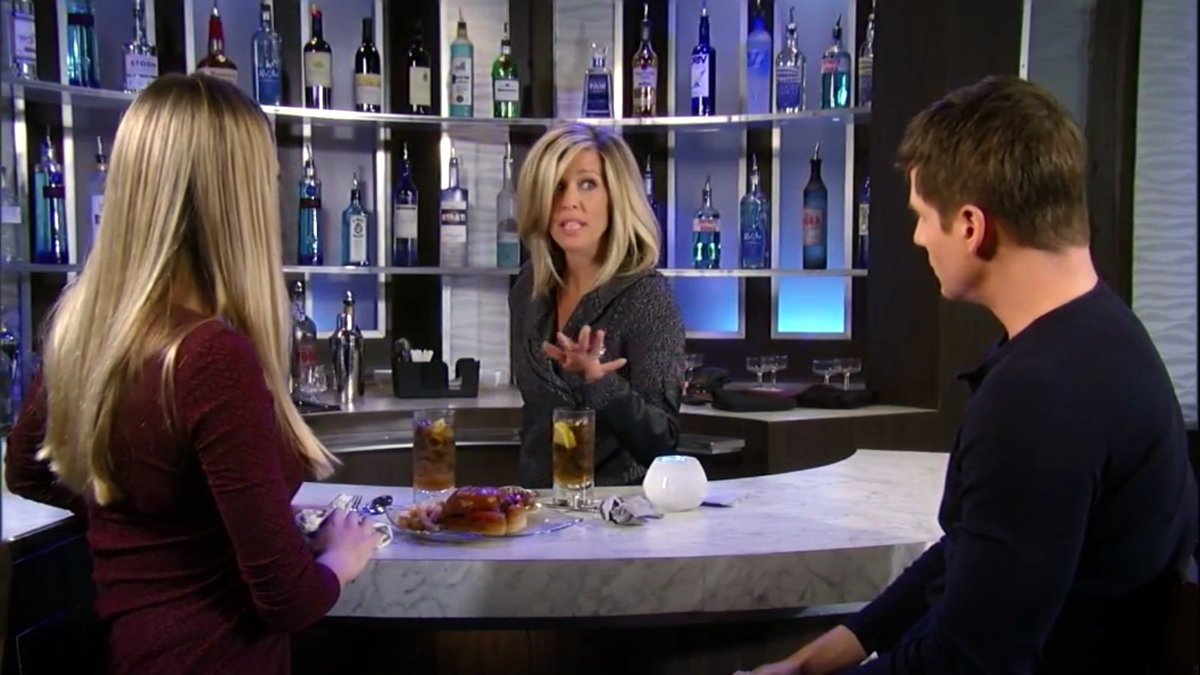 Carly and Sonny opened Morgan's mail that has been piling up. Ergo, they found out just how manic Morgan really was. He got the charges up and was gambling again. Carly feels guilty. Then she sees Kiki and Dilly snogging in the Metro. She finally tells Kiki she's ok with stuff, it just hurts to see her. Says Morgan would want Kiki happy.
So, between the press interruptions and my general boredom this week was just not doing it for me. I was so excited last week and yet again. I'm let down. Here's hoping this week is a good one. It's a very busy week for me, so not sure how much I'll get blogged.