Franco bribes the bartender at the bar...Alexis is standing RIGHT THERE but no one sees her LOL -- Alexis starts drinking. When Franco leaves, she tries to talk the bartender into saying Tom stayed and she left. Then, in a flashback we see her walk out and Tom follow. He grabs her and turns her around...
Then, Franco is behind Alexis (at the bar) and he's heard the whole exchange. Alexis goes home.
Franco calls Scotty, tells him to go meet him at the roadhouse.

Ava and Julian talking about Alexis and why he tried to kill her. He doesn't tell her why he's back in the mob. Sam Calls.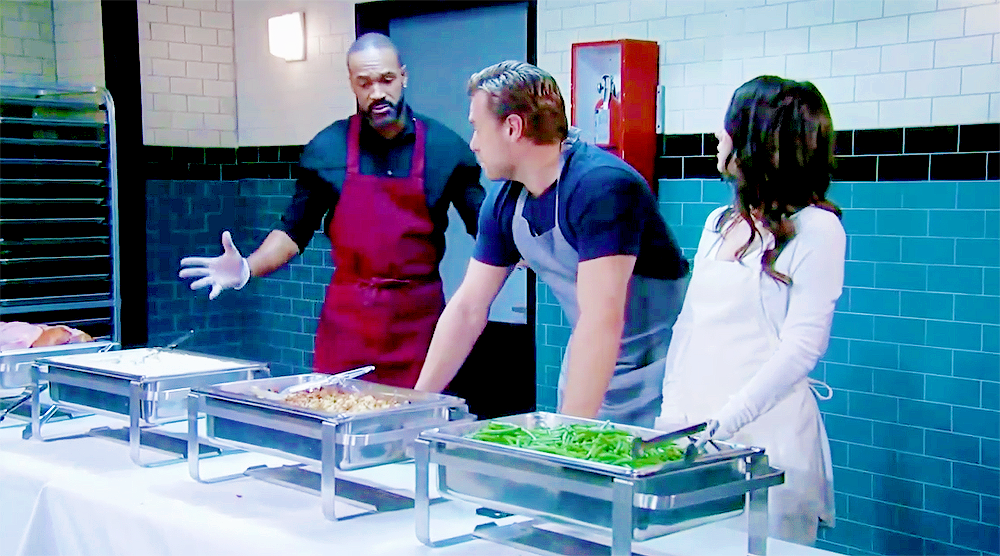 Sam and Jason and Curtis are feeding the homeless today. Yes, that's right. They meet a guy (Patrick Swayze's Brother) "BUZZ". Curtis is pretending he's a minister. They end up shoving the guy down and try to 'make him talk'. He finally says that the REAL boss is a woman.
Sam meets Julian at the Metro...Ava goes with him but she leaves. She wants to know about the guy from the pawn shop. Zzzzzz He says someone is STILL trying to kill him and she should be careful.
Nell was on with Carly at the Metro-- she seemed all happy they were together on NYE. Carly thinks that She and Michael should get together. Nellie says she's already seeing someone.
Alexis goes home. Julian comes home with a crate of wine for her. Huh? Weird.
Nice Church cafeteria set--liked the props/extras.