Franco's in the unit, he pushes a note out from under the door. He opens boxes and finds tupperware and trophies. Then boxes fall on his head. He's down.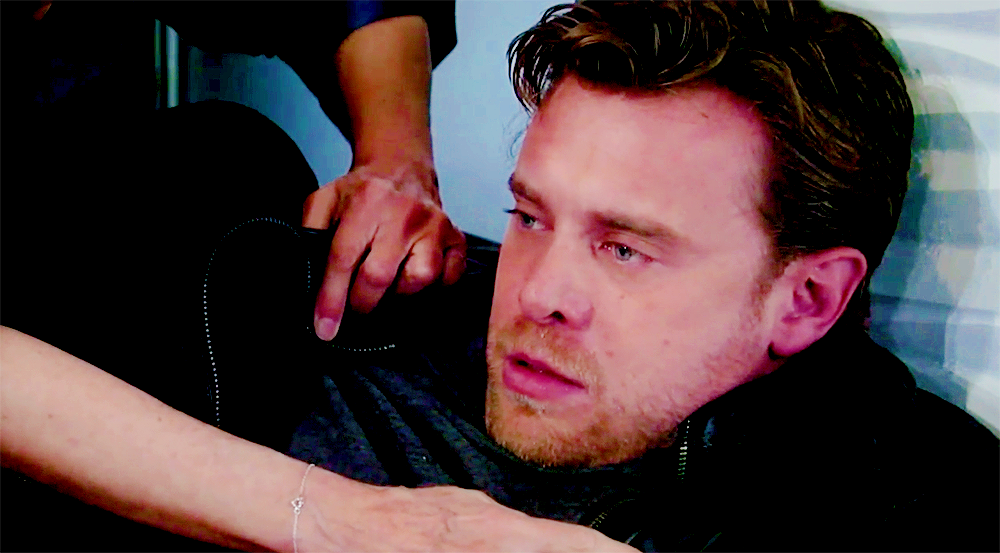 Tracy goes to Jason who's laying on the floor. He goes to GH, Monica takes care of him.
Curtis and Jordan try to have sex. Jordan stops it.
Sam wants to work with Liz now that she knows Franco may hold the key to her mother going to jail. They are going to team up to find the truth about Tom Baker's murder.
Dillon has a dehumidifier to try to dry out Franco's phone. Guess what? His storage unit is across from Franco's! But! Franco is passed out from the boxes falling on him. AND get this: Kiki picks up the paper Franco got out there to write a phone number down on lol. She folded it the other way.
Alexis tells Jules she told Sam everything. Alexis thinks that Julian did something to Franco.
Later, Julian goes to see Jason. He drugged him so "he'd listen" to him. Derp. He wants Jason to help him take down the 'organization'.
Diane goes to see Alexis because her hearing for her law degree is tonight. Diane also brought wine to celebrate not knowing Alexis is on the wagon.

Perfect example of GH having momentum with the whole Anna Val story and now.....zzzzzzzz. The momentum is just flat. Damn it.
AND the show was interrupted because MTM died. So sad. I watched her growing up.