Liz is still talking to Seth. He killed Tom after seeing him attack Alexis. Then he framed Franco. He tells Liz that Franco's in the storage unit.
Alexis told the cops she didn't kill Tom-- she ran instead. But she might tell them that she hit Julian.
Franco is in the hospital. They are going to take him for an MRI and he escapes. He busts into Seth's house and decks him. Great, someone beating up someone else. He tries to strangle Seth but he lets go "I don't want to be that guy...not anymore, and it's because of you Elizabeth" The police come in and arrest Seth.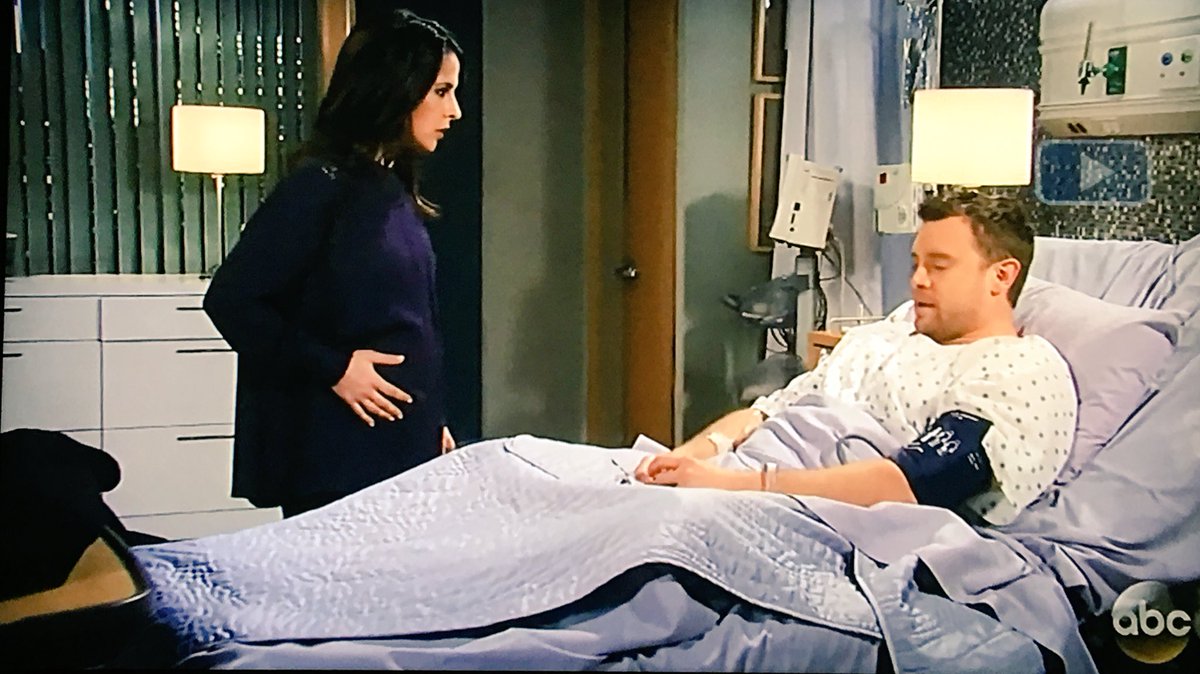 Jason tells Sam Jules Drugged him. They talk about some "plan" but it's off camera. It involves Sonny because he calls him to come in. Julian is going to be at Physical Therapy.
Anna's talking to Laura and Lulu about Val. She thinks he was once a nice guy. Laura argues with her. Lulu's not convinced.
Val is talking to Nina about being in the WSB. Do we know why a Cassadine could even BE in the WSB?? He tells her he was deformed...and bullied and shunned. "Then there was Anna and she changed everything".
Ava's at Sonny's. Talking about who's after the Jerome Fam.. zzzzzz
FELIX IS ON!! yeah!