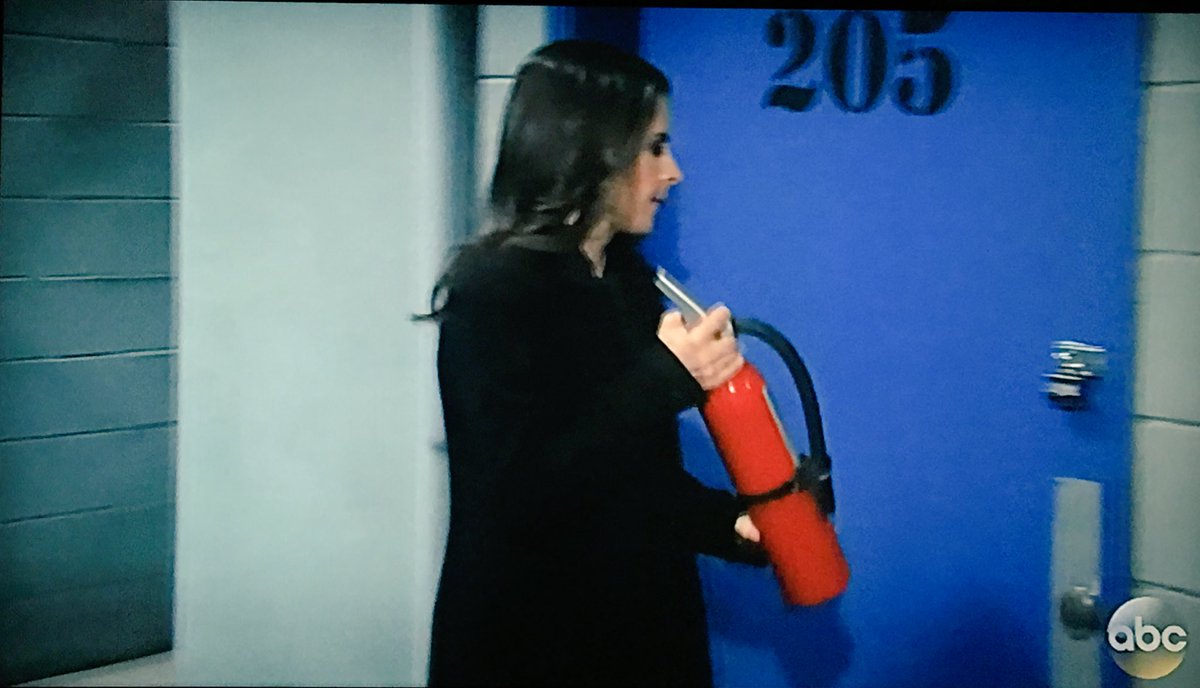 ]]
Sam finds Franco's note in the bar. She calls Kiki. Then Jason. Kiki comes but Sam doesn't want her to go with her to find Franco. I guess so she can talk about Alexis to him?

Franco's talking to himself in the storage unit again. HE's cold. He's thirsty. He's..passed out. Dreams in flashbacks about Elizabeth.
Sam finds him, can't get the padlock off. Uses a fire extinguisher to try to break it. She got it off. Franco tells her he doesn't know who hit him.
Hayden Finn are on. Nurse Amy is out there and so is Brad. Brad wants his name on a patent for the drug and some money too lol. Finn asks Griffin for pain meds. He showed him some xrays (I bet they weren't his) to get some. Griff will only give him 10. Hammy's not happy. Then, Griffin changes it and Brad sees it. Brad confronts Finn. He wants money from the drug discovery to keep quiet.
Tom Baker's brother comes into the PCPD asking about arresting Franco. He has to be the suspect, because why ELSE is he on? Liz goes outside to question him. Then follows him. His house is basically the old Spencer house. SHE FOLLOWED him to his house and no one knows where she is? DERP. She questions him on how he knew that Tom was being kept in a dog cage when no one let that information out. Oh, and he has TROPHIES on his side table so, yep, he's the killer.
Dante goes to Alexis' house... OMG She would NEVER let Dante question her without Diane!! Seriously, especially with a "where were you on the night of ________" question. OH! HO! The writers surprised me!! She said NO. Thank goodness. Dante leaves. Diane comes in and Alexis tells her she can't go to the hearing for her law license. There's something "she has to do first"
We see Monday that she goes into the PCPD to talk about Tom.