Maxie and Nate fly to Canada-- you can tell because there's a moose head in there. A MOUNTY comes by (says "aboot") and tells them a body they found in a river was Claudette's... her prints matched.
Franco has no hair gel in, his locks are flowing.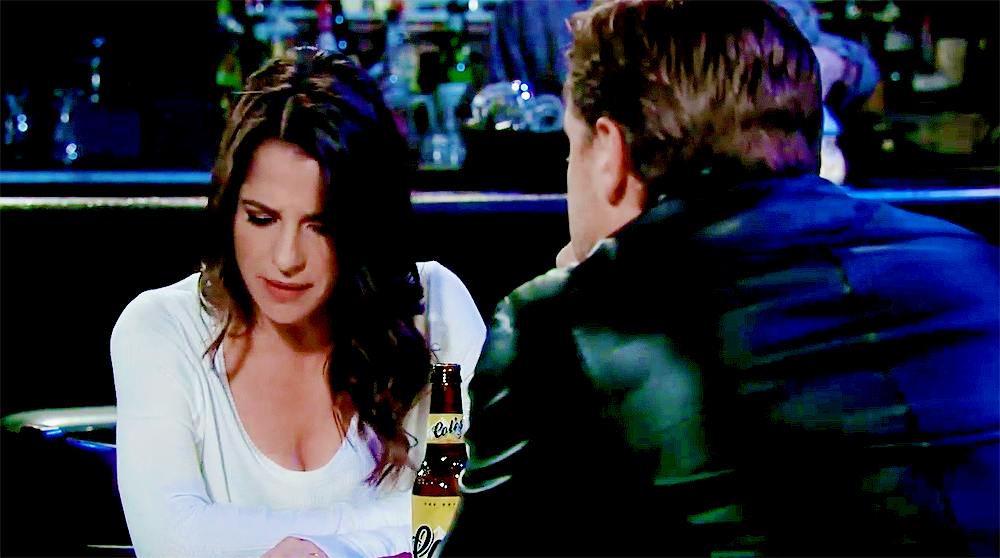 Gene's Roadhouse is the new hang out I guess. Sam thinks the pic is of Julian.
Nina and Val tell Charlotte they are married. After sitting there looking bored she finally said "yeah"
!
Noodle Nelle and Sonny are talking an JaSam walk in.
OMG I am not kidding you but Alexis sees GHOST TOM!! This is so ..REDUX. Really?