New Podcast-- OUR TAKE GH ! I'm with Jonathan and Tina. I had a blast this week. It's Ep 3--hope you enjoy.
TODAY'S SHOW:
WEDDING:
JaSam They figure out Peter was going to pay Shiloh. Sam tells Dev to go home and not bother Carly, she's had a long day.
CarSon talking about Donna...Donna Donna. Sonny says they don't know enough about the recovery process of SBifida to go home. "It's amazing the resources at our disposal"... Sonny leaves, Carly sleeps. She has a dream. Bobbie is there when she wakes up.
BOBBIE. Remember her? She asks Carly why she didn't tell her about Donna's condition. "Because of your TypeII diabetes" ..
OH BROTHER
JaSam go to see Spinelli to tell him about DONNA and to find out dirt on Peter paying Shank. They talk about burner phones and money trails. They hacked into Peter's account and saw Pete took out a lotta money.
Lulu stops Nina at the door to 'tell' her the truth. Interruptions, Nina yelling... Michael coming over, everything stops Lulu.
Maxie hauls her to the side. Says "Don't do whatever you're going to do, it's not worth it to ruin this for Nina..I know you don't like Valetin. but BLAH BLAH BLAH" So, Lulu stops.
Maxie's a pain in the ass.
Lulu cops out and doesn't tell her.
The ceremony starts. Nina goes on and on in her vows about how Valentin saved her life by finding Sasha..yada yada. Val cries during his. When the priest says "If anyone has any readon why these two should not be married"...
and Lulu stands up "I have something to say" Michael tries to take her outside. Nina tells her to leave but she won't.
This is REALLY anti-climatic. WOW..I mean, usually I love reveals. This is so flat.
So, Nina doesn't believe her. Wants Sasha to tell her if she's her daughter or not. End of show.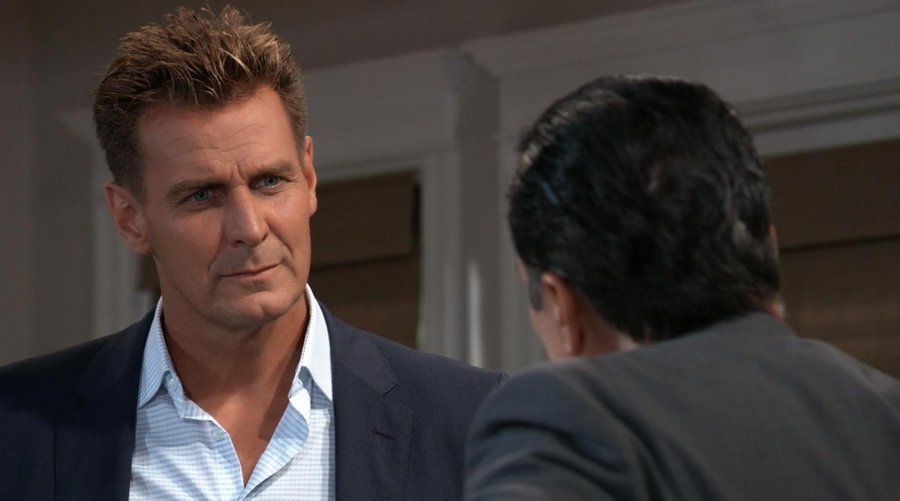 Jax and Joss... the whole DEV thing. EVERYTHING. She's not a real DNA pattered Mobular Daughter, you can tell LOL When Sonny gets home, Jax tells him he hasn't changed a bit. Growl.
Sonny tells Jax he can't send Dev back to Turkey with a bounty on his head. Jax freaks out "DO YOU HEAR YOURSELF"????? DO YOU???!
"Well he HAS fake ID" says Sonny.
Jax is like:I want him out of this house. They argue, fight..
This should have been a great show.
It was not.