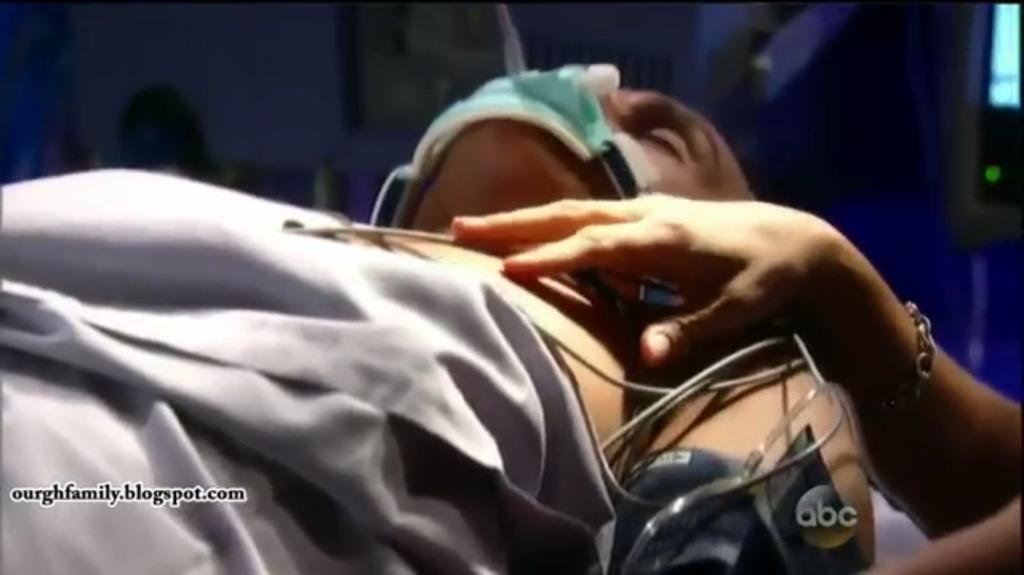 The Sonny Opus continues! Patrick warns surgery may kill him. Everyone should go in and talk to him, tell him how wonderful he is.
Michael goes in: Oh Dad, I love you...cries. YOU ARE MY FATHER...and I will be your son forever.
Exact Words.
RIP Michael Quartermaine.
Anna and Jordan discussing Sloane and TJ. Anna back-peddling because she could find out she shot Carlos. Thank God they got out the scotch.
Liz and Jake...Jake tells her what Sonny says-- "I knew you'd come"..."you always do". Liz is nervous. VERY nervous. She has to "tell him something" ..you think she will? Ha ha.
Sloane tries to get more money out of Nikolas. Hayden feels Sonny for him. Boring. Why did they make her boring? She was so sassy! Now she's stuck at Wyndemere being all sensible.
Julian is at the PCPD. Morgan comes in to yell at him. Later, Dante punches him right in the pace because Julian was saying that Dante might have a wandering eye like his father.
Oh, got too close to the truth, did he?