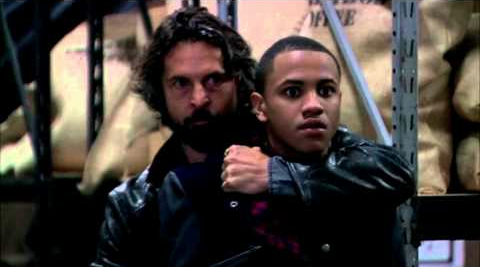 Carlos Took TJ awhile ago
We all know it's happening. Then Sonny will be in the hospital with everyone RALLYING at his side. *SIGH
Not sure if I'm bothering today. If I do I'll update and you'll never know! If I don't, sorry but GH is just not my thing right now.
I guess the ratings went up a smidge last week and people all over twitter are analyzing the days about "Who was on' "How long" yada yada.
Please. Spare me.
Monday is Labor Day and a repeat Fluke Eppy will be on. I hope I can drag myself into doing Sunday Surgery.

It's broiling hot here and humid as all get out. Maybe that's where the crabby is coming from!
**yes, I watched. Pretty boring for a cliff hanger/wedding day.
Why would Olivia walk on the docks with a baby? So stupid.