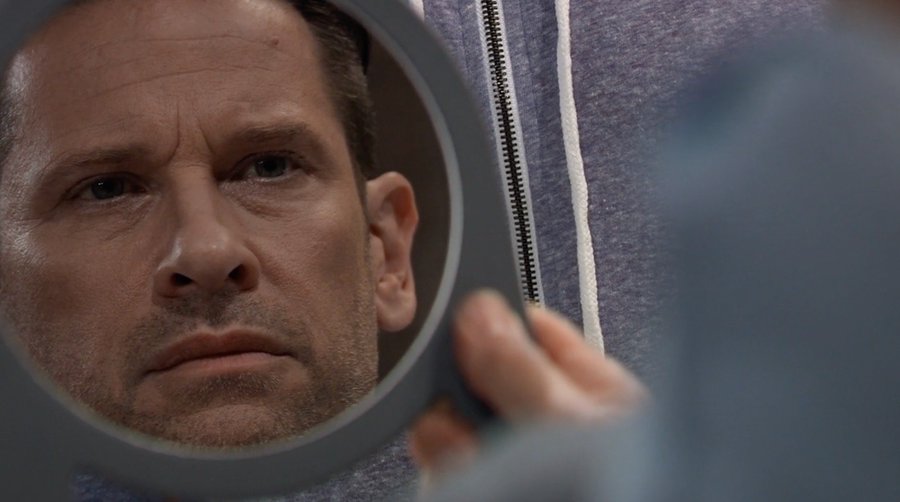 Um, HELLO Stranger....
Well, it was a hella week on GH!! If you haven't watched the show in awhile I'm sure you're confused. Ok, even IF you have watched the show, you could be confused! Mind-bending action all over the damn place!! Just know this: Jason is Jason... Drew is Drew with Jason's memories except for recent years and Franco is...Drew birth to 2012. YEP. That's it! Also remember that they all think they had Jason's face at one time. LOL--only in soap-land.
Settle in and get some Twix and Doublemint gum.. I'll try to walk you through all this as best as I can!
It feels like nothing else but the memory drama happened this week but I'm sure there were a few things. I'll leave that for the end. Let's visit the Drew timeline for a moment. (I'm keeping this simple so many details will be left out. There's Wiki for that!) DREW ON WIKI
Drew gets Jason's memories implanted into him and is on his way to Port Charles to cause Mayhem for Helena Cassadine.
Drew is hit by Ava, and loses his face AND his memory (the memories he had implanted)-- he was then Jake Doe.
When it came time to kill Sam, he couldn't do it and "Jason Memories" flash back. This when they wanted us to believe he was really Jason because Burton was supposedly OFF THE SHOW FOREVER. Drew and Sam get married.
Jake Doe becomes "Jason Morgan"-- with some memories coming back to him... until.. THE REAL JASON MORGAN comes back and we found out that he was held captive after his memories were extracted and put into Drew.
Jake Doe becomes Andrew Cain, former Navy S.E.A.L. Father to previously unknown Oscar.
(Good lord but this sounds soooooo weird LOL)
NOW we have Franco implanted with Drew from birth to 2012 memories. A "Drew" we don't know because the Drew we've seen is the memory-altered Drew.
Ok, we all need a cig now! LOL .. take a deep breath because now we find out a bit about PreviousDrew.
Some 'highlights from Franco's memory tour this week: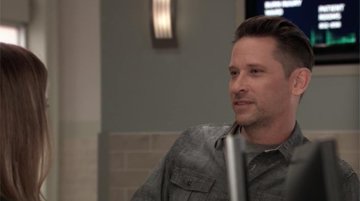 Hey, good lookin', remember me??
Franco?
No.. I'm Drew-- Drew Cain. I picked you up about 16 years ago.
Well..
I can sing Lovin' Feelin' for you...
No, that's ok, I hated it the first time!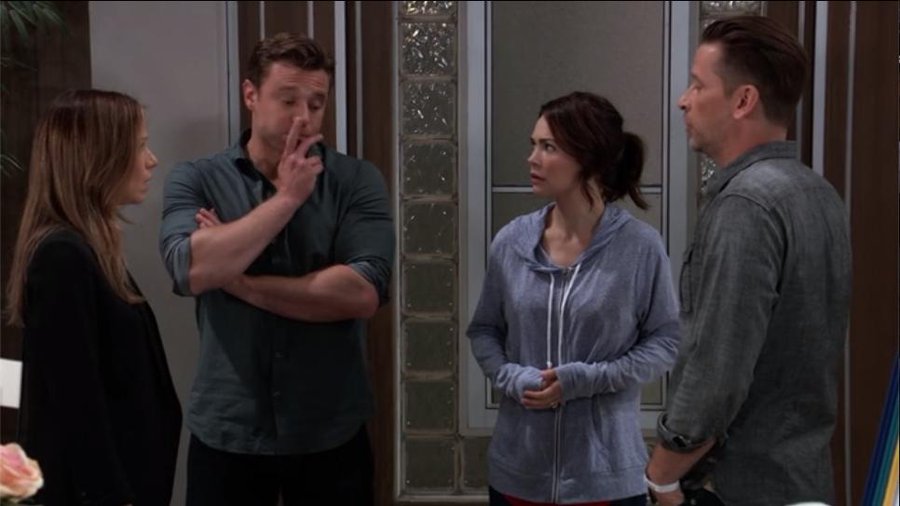 Well, truth be told, Kim is a pretty good kisser if I do say so myself....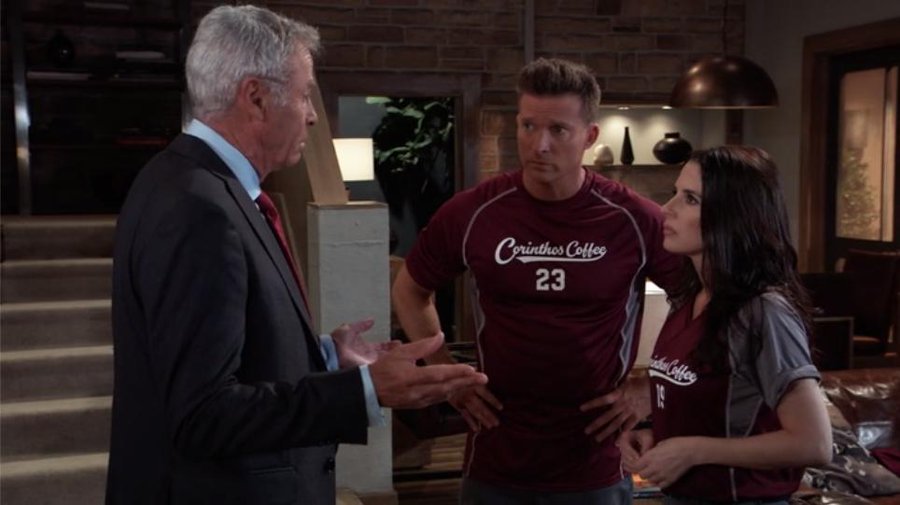 So.. he thinks he's Drew Cain!
Who?
Franco.
Oh brother...
No, Drew's your brother..
No I know that but Franco? Really??
Does that mean we have to like him now, Jason??
I suppose so Sam.. I suppose so.
Crap.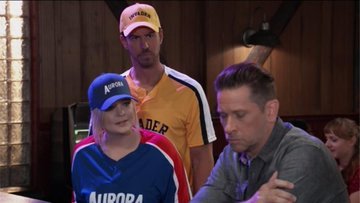 Oh my god, Franco! You look so broody!
Well, you look ridiculous in that get up...
Hey, don't call my girlfriend ridiculous...
Franco, what's wrong?
Oh, nothing much, just found out who's POTUS.
Oh, sorry man.
Not enough booze in the world!
Note: Not political commentary, ANYONE not knowing what happened in 2016 would be gobsmacked!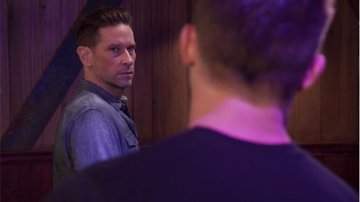 THINGS TO KNOW:

Seems Franco knew "Jason Quartermaine" when he was younger because he saw his face in a newspaper where Jason made the all-star soccer team. DrewCo said "That's my face" and did research on the Quartermaines. He thought Monica and Alan had given him up (is that why he's such an angry man?!!) Jason sets him straight on the baby story which doesn't impress DrewCo he lashes out, ends up punching Chase and gets himself arrested.



ON TO THE REST OF THE SHOW: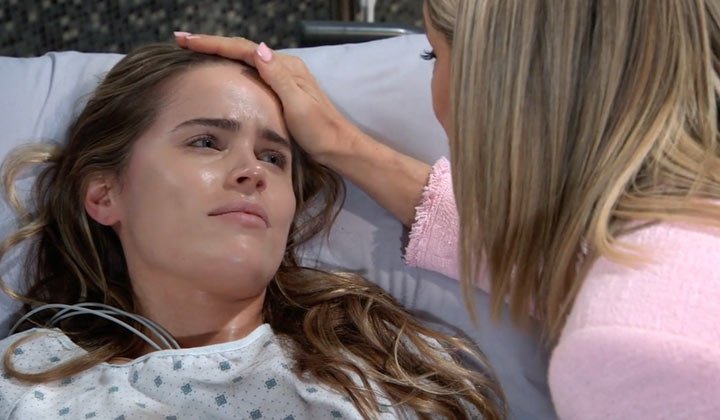 Oh, fake mom, I'm so sick!
I know, sweetie.. you sweat just like me!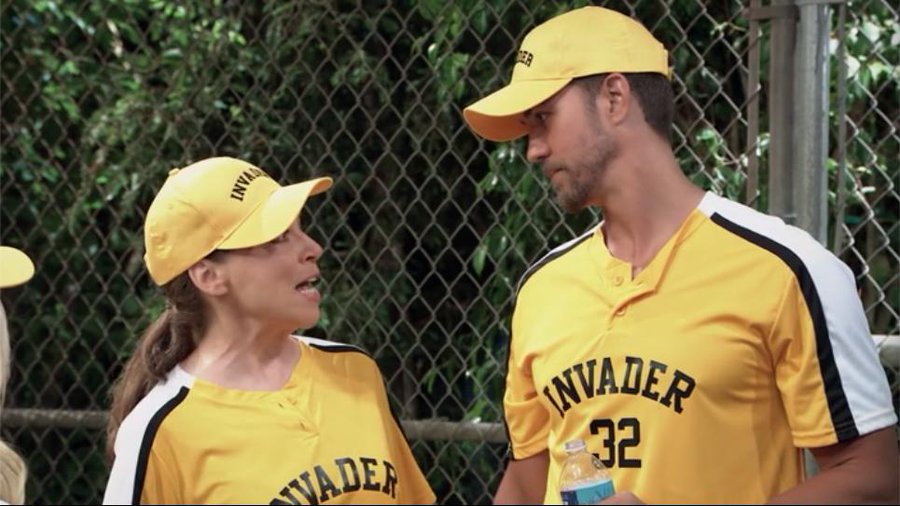 Vell, in MY country you Can runs the bases backwarvds and kiss the other team's battah.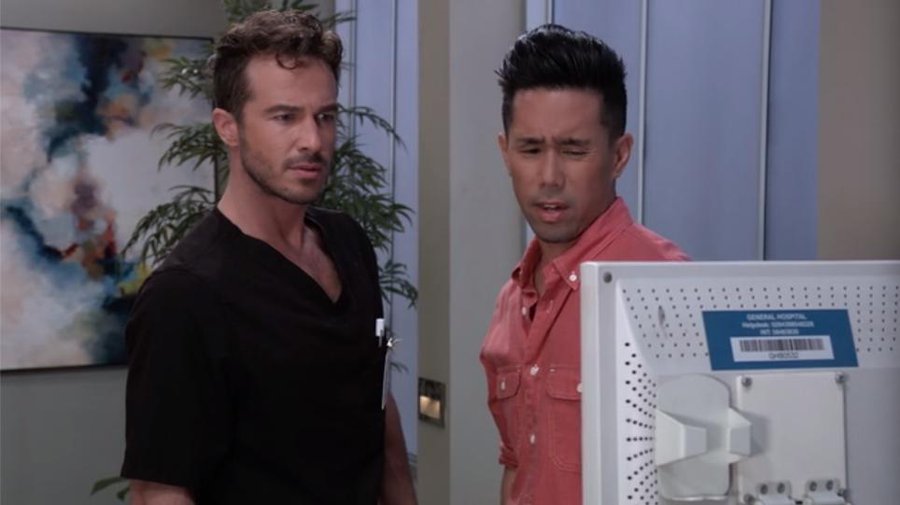 Brad!! I'm Shocked!!
Um, why because I'm looking at our son's medical records?
NO! Because you're NOT looking at porn!
Oh, come on Carly who WOULDN'T want us to renew our vows??
:Entire GH timeline raises hands:
SO, she's my 3rd cousin once removed and she's British!
Auntie, that's not so close in DNA terms or location...
Shush, I have a new sitcom on CBS, I need outta here.
WUBSHELL WEEK:
Franco wakes up, He's DrewCo --meaning birth to 2012
EVERYONE says how heroic Franco has been
Willow's upset about Chases' chosen profession
EVERYONE is on a softball team except Sonny because he won't wear the shirt
Dr. O has a crush on Jax
Hayden still didn't find what she was looking for in Wyndemere
Cameron STILL has trash-duty
Brad tries to fiddle with Shiloh's medical records
Dev is secretly a brainiac, reading obscure feminist Civil War Era lit in his spare time.
Laura gets a chill from Chlesea but not about Lucky, it's about Nikolas
Lulu admires another man's pecs
Aunt Stella is leaving for London
Mike and Yvonne get 'married'
Alexis and Dr. Neal still struggling with therapy-patient relationship
Franco knows Kim and likes it putting a wrench in the plans to move
No one has figured out Sasha's mystery illness yet.
Hayden moves in with Liz (YEAH!!)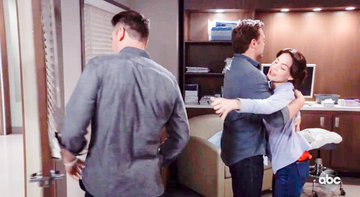 PERFORMANCE OF THE WEEK:

THIS is how you do it. Even when the material is unbelievable in almost every sense, you sell it. And boy, did Becky sell it. Her angst, fright and sorrow was just palpable. Bravo.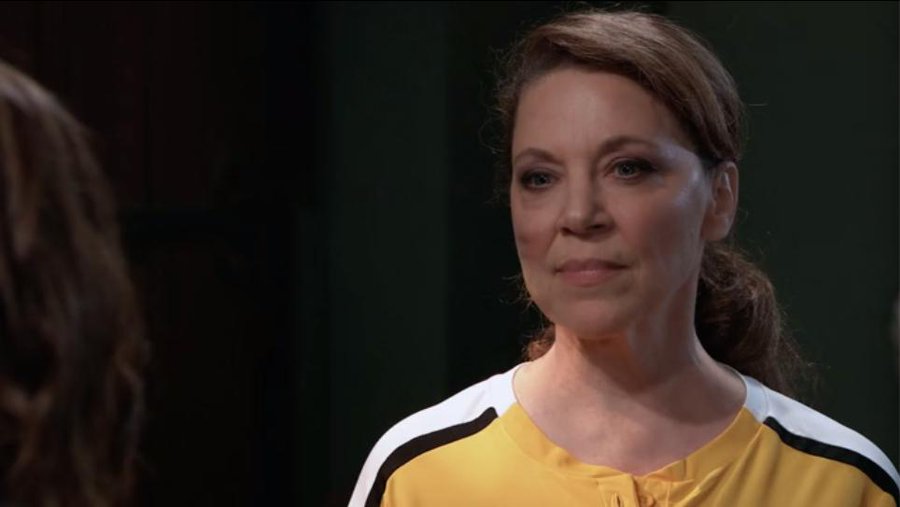 WUBS PICK FOR THE WEEK:

OBRECT!! OBRECT!! OBRECT! Whether she was crushing on Jax or catching Hayden in 'the act' she was just brilliant. Love her, love her dialog. More please. We'd better get to see her and Jax's dinner too!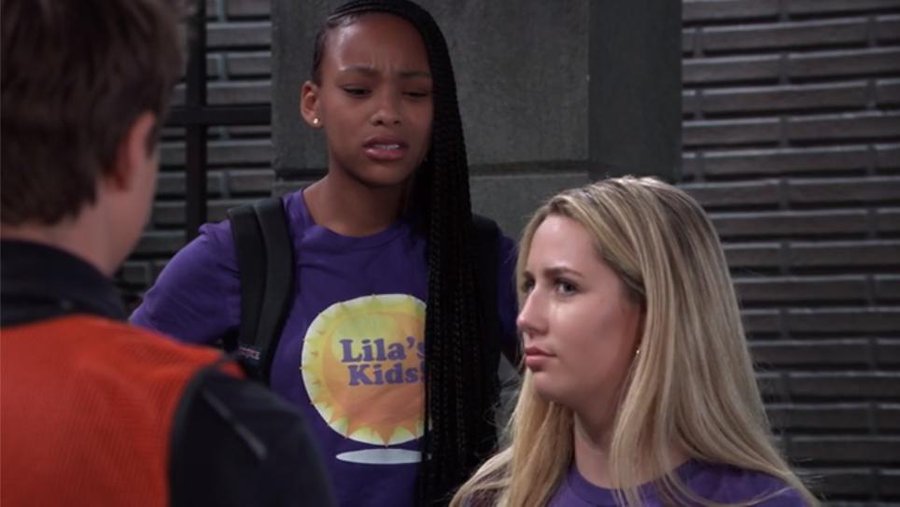 FACES OF THE WEEK:

Trina and Joss tryin' to figure out what in the hell Cameron is talking about !!
GRAPHICS/PROP OF THE LAST 2 WEEKS:

Hilarity with this "download" on the screen. I don't know what I was expecting....but this just reminded me of AOL circa 2005. (I just got this photo which is why you didn't see it last week!!)

THAT's A WRAP!! The week was good due to movement on the memory front but very choppy in editing and continuity. People were suddenly transported to other places in a second or two. The "Waking" of Franco was not what I would have done. Kevin was there one minute then disappeared right when he was needed the most. Franco's reaction was wooden (and yes, I know he's a military man now) and I don't think going out drinking would be first on the list. I needed a freak-out or at least a horror-reaction to the nuface. I needed some questioning, shouting and ranting. Not calm anger. The Kim thing is very puzzling because they didn't have contact for at least 6ish years (in pre-Drew memory). He acted like they were still dating.
Loved the Cam and Liz scenes. The propping of Franco the hero was a bit much--and I'm a Franco lover. Billy Miller's exit at this time is a bummer, just when things are getting going. On the plus side, at least CarSon aren't directly in this story. Oh, the wedding of Mike and Yvonne? Well, no comment other than thank god that's over.
DEV remains a DUD and I'm not sure if he's still using some weird-clipped accent or what but people need to remind him he's from Boston and to start inflecting and talking normal. I don't get a chem-vibe off he and Joss at all. I honestly think that ABC/GH whoever sanitizes teen scenes so much no organic anything can penetrate it!
Who DOES have chem? Finn and Hayden. Yep, I forgot just how much.
The softball stuff is fun and whimsical-- good way to get cast together plus Burton and Monaco were in uniforms. :Giggle: Worth it at twice the price.

HAVE A GOOD WEEK!! I'm still enjoying my summer off and relishing that my schedule is walking the dog, shopping and soaps.