So, we had the Michael Knight news, now there's Hayley Erin coming back to GH for a bit--I think as ghostly Kiki. Should be good watching she and Maura back together again!
HAPPY NATIONAL RADIO DAY! My son is a DJ at the local college station and I support our alternative station, WBER as much as possible. I love radio!
ON TO THE SHOW!!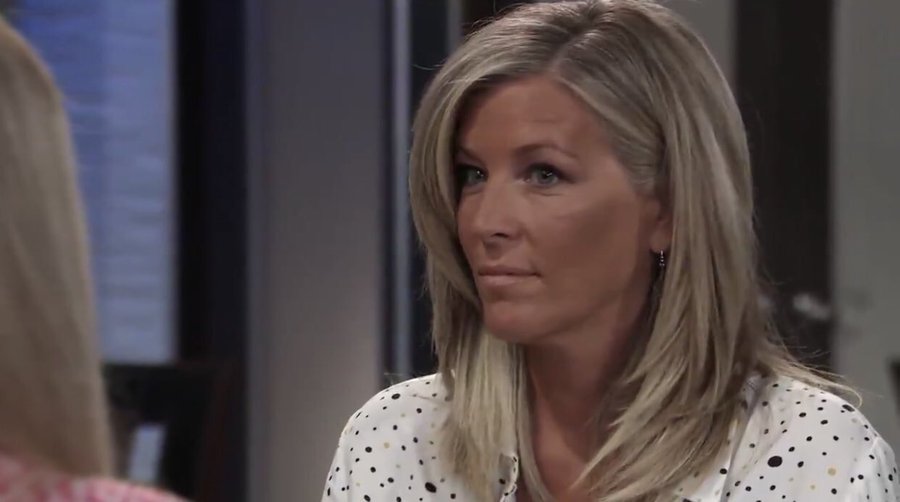 Carly's make up was just SO OFF today....
METRO COURT:

Dev gets his last paycheck.
Joss and Jax are eating breakfast-- he asks her if she wants to invite Dev over. She's like NOPE, you're intimidating. Hayden stops by the table. Joss is snotty to her-- leaves. Hayden is going to tell Jax he has to take Dr. O to lunch LOL Dr. O asks about Jax's surfing..thanks him for saving her life.
Joss tells Carly she doesn't want to go to school anymore. She wants to do online classes because of the emotional toll. Carly says she has to go to help her heal.
COFFEE WAREHOUSE DRAMA!! Jason wants to know who's slowing up the coffee unloading from the trucks. LOL.you know it's gonna be DEvvvvvvvv. But first, SaSon talk about DrewCo. Then Dev comes, late. Sonny tells him to get it together. Jason's going to keep an eye on the whippersnapper.
Sonny leaves. Jason gets on Dev's back about respect lol. OMG too funny. "Respect is earned"!
UT OH..
DEPOSIT IS MISSING! Jason gets a LOOK on his face.
CRIMSON OFFICE:
Peter and Maxie..blah blah blah.. And DR O bursts in and wants help with her fashion emergency from Maxie. Maxie and she have a nice talk about Jax and Maxie is happy to help her. She and Peter don't tell her about Franco, they'll tell her later. She goes to meet Jax.
She and Jax have Lunch. Jax has a giant scotch. They talk about his surfing and Monte Carlo. They both like the Grand Prix. Carly butts in and tells Obrect about Franco. She's upset and leaves.

Hayden is impressed with Maxie, she thinks she should be an editor in her own right. Maxie is like "I have James to think about" ahahahha (yeah, right). Peter thinks Hayden is right, Maxie could do ANYTHING.
PCPD:
Scotty wants DrewCo to get treatment. Curtis and Drew talk about DrewCo.
JAIL:

Shiloh tries to tell Franco who he can trust and Franco knows it's not him. Shiloh says You didn't even know you had a son, did you?
Shiloh is taken to Pentonville...he taunts Drew on the way out. Curtis tells Drew he can't find Dr. Maddox and Anna isn't answering her messages.

Scotty goes in and says he cut a deal for DrewCo...he has to wear an ankle monitor and stay in Port Charles. Then Drew comes down. Franco tells him he will fill him in on his past if he tells him about Oscar.
Drew shows him Oscar's photo. Tells him about the cancer. DrewCo realizes he missed having a son by a few months. Now Drew wants to know about Afghanistan.
GH:

Kim and Monica talk about Franco/Drew. Monica basically thinks that Kim should help him and give him a place to stay since she knows him and knows the man he was. She really pushes Kim..then Kim gives her her resignation. Monica says don't go but Kim says she has to. Then she runs into Franco when she leaves.
Drew tells Curtis the money Tex hid from Afghanistan is in "Tex's wife's car" but tomorrow tells Liz it's in Cam's car. SO, The car Drew gave Cam must be Tex's old car. Anyone remember saying he got it from an old Army buddy?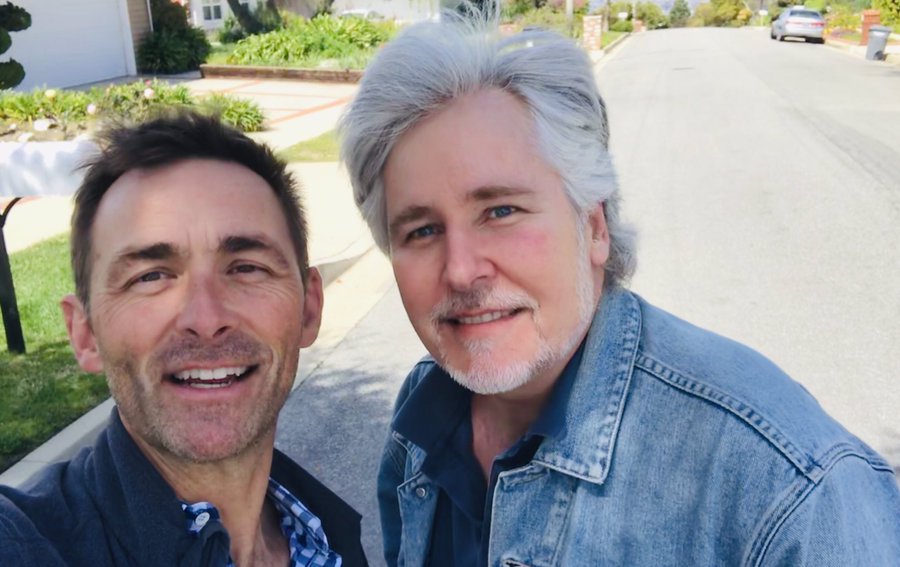 JPS tweeted this "Together again, AGAIN"! These two appeared on AMC together--and are happy to be on the same set!