SO, I FF thru yesterday's GH to catch up. Didn't bother yet with Tuesday's..whoops. Oh well.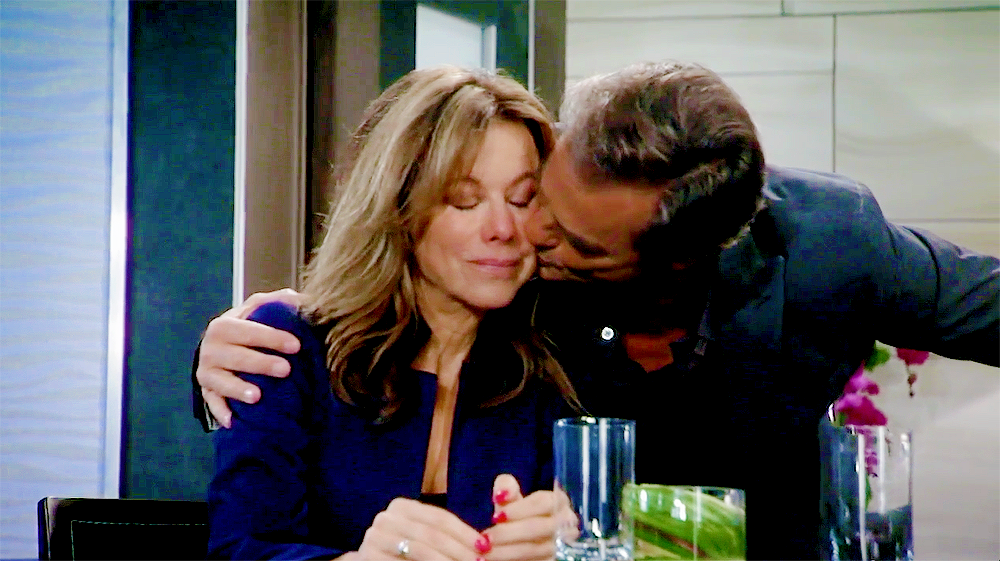 Nexis!! yea! I was a huge Gatekeeper's fan. Miss them..she should have been at his wedding.
The trial is still going on? Geesh Louise. British Bad-Boy thug gets more airtime.
Sam told Carly she shot Sonny. LOL...like it's a BIG DEAL. AHHHAA. Trying so hard to drum up drama with these 4. If she had stalked and shot Carly and then Jason/Sonny covered that up, then ok. But this? DERP.
Oh, wonder who Franco's 'imaginary friend" could be???????? OBVIOUS
HERE'S TODAY'S DISH:
Charlotte comes to dance for Nina at Crimson.
Anna goes looking for Hayden and Finn is in her office. He finds an ultrasound pic and keeps it. He tells Anna that he has no clue where she is.
Anna and the diamonds. Like anyone remembers or cares about this sheeze.
Lucy comes in and asks Finn if he wants to back out of the house deal. Finn says he's buying that damn house. Anna's like: erm... sorry. Didn't know about all this.
Anna explains about the diamond. Finn thinks it's Nikolas'. She's not so sure.

Carly's still bitching. You lied to me!! OMG YOU LIED!! YOU LIED!! You lied..wahhh. Jason is like "too bad, shrug" AHHAA. Carly's all : we were friends for 20 years? whaaa. Why you so mean?

UPSHOT: Carly has no idea why Jason would lie to her. Sam doesn't know why she didn't trust herself to tell Jason about her hallucinations.
HMmmmmmmmmmmmmmm. WONDER WHY? lol. #NotJason ??
OH!! And Sonny wonders why he wasn't all gung-ho about the Distillery.


Julian's trial: Alexis appears upset that the British thug may have dug Julian's so called grave. Julian testifies in his own defense. Alexis seems to be buying his sheeze. "I'm sorry for all you went through" she says to him.

VERDICT TOMORROW