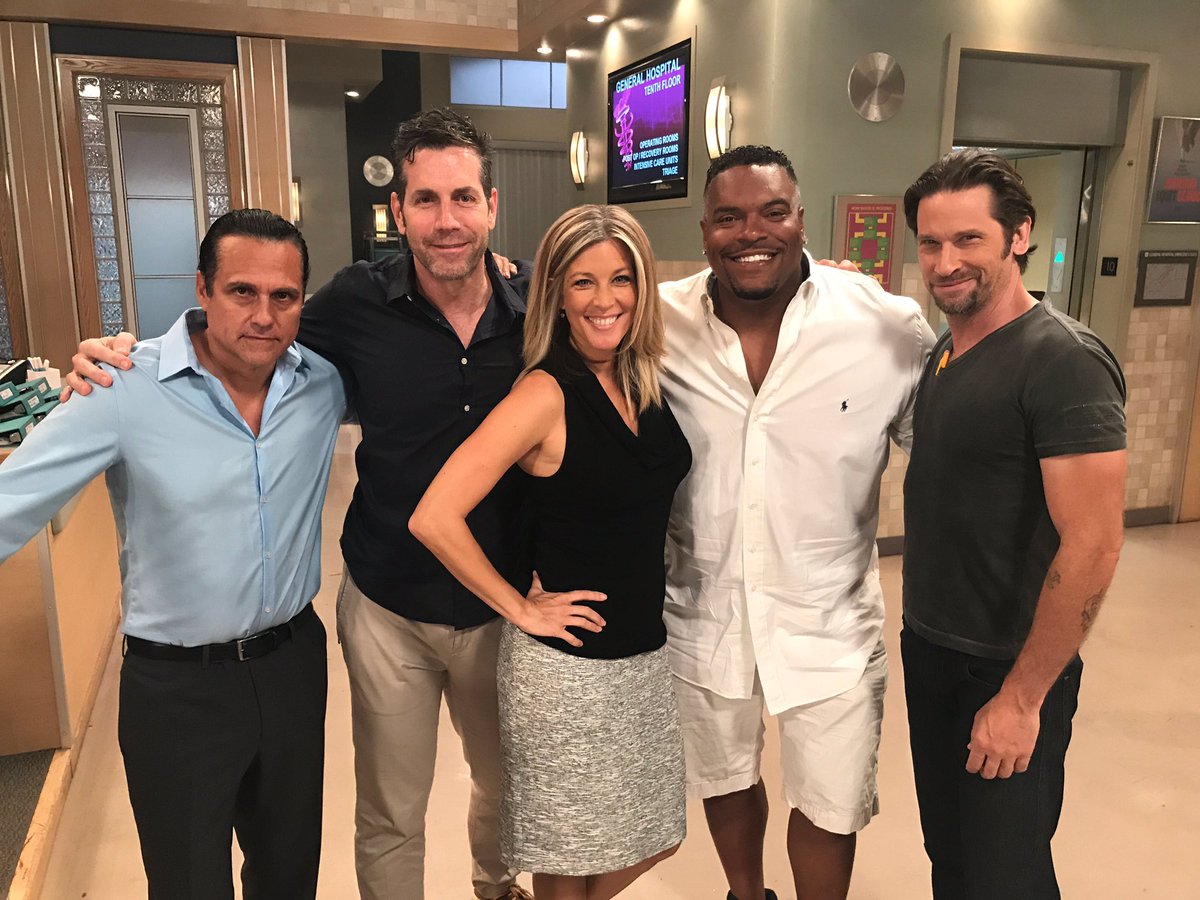 Remember Sean!! from OLTL??!!!
Not sure why he's on GH set--FV just tweeted
Well, I went to a nice lake town called Putneyville today and had a great lobster roll! WOOT! So I'm in a good mood.
Even with Sonny and Carly jut laying on the floor NOT DEAD yet. LOL Sonny's knocked out. Carly's trying to get him up again. He's pinned. Dante stopped the countdown. Damn it Dante!! Sonny gets to GH...he's in surgery--OMG will he SURVIVE the operation?
OMG He was in/out of surgery in 5 min airtime I kid you not!! How weird.
Val's trying to talk Ava into getting her face fixed in exchange for her retracting her testimony. They talk back and forth, he shows her his old face on the computer. She says even if he can give her a new face, she will testify. Period. She shows him the door-- oh you know she's going to cave.
Sam's remembering shooting Sonny. She talks to Jason about it--is it a dream? Is it real? Endless flashbacks of Sam shooting Sonny and kicking him in the pit.
Garvey dies. (Shocker)
Spencer is trying to stay in PC. He's guilting Laura into it "My father's spirit is all around this town. "In Kelly's ...Wyndemere" She says sorry not sorry, you're going to France! OMG NB said "Don't you love me anymore" perfectly! Gah!! Then he says: "There's only one thing that scares me--being all alone"... Welp. He was brilliant. The whole show should have been "good bye Spencer"!!!
SO, Laura says she's going with Spencer for a few weeks so he won't be lonely and then Kevin says he's going too. Which is great--- but they'll be a family OFF CAMERA!! UGH